Ready to embark on a journey of cultural discovery and gastronomic delight with our private tours?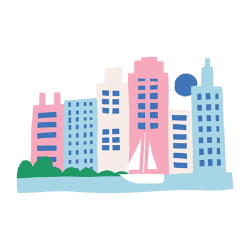 Complete customisation - tour at your own pace!
Exclusive access to guide and transport
Increased itinerary flexibility
explore private experiences
don't just take it from us…
Absolute legends!

Drew & Alex had amazing communication from start to finish for our winery tour around Mt Tamborine. Alex was extremely knowledgable about 'Tambo' having lived in the area for a long time and really made the trip seamless and so much fun. The food and wine at each stop were divine. I couldn't recommend Kiff & Culture enough! Cheers guys!!
- Linsey
An amazing day.

What an amazing day on the Mt Tamborine winery tour! It was a girl's weekend away and this was definitely the highlight. Alex was an exceptional guide, very funny, knowledgeable and great to chat with. The amount of delicious food included was more than enough. I would highly recommend doing a tour with these guys... we are already planning our next trip!
- Janine
What a day!!

We went on a tour through Mt Tambourine. The tour and our guide Alex exceeded our expectations tremendously! The whole day ran so smoothly and everyone we encountered were so welcoming and made sure our experience was second to none! We are a group of hairdressers and will be recommending this company to all of our clients for months to come.
- Alyssa
We won't think twice.

Kiff & Culture organised our staff xmas party for this year and absolutely nailed it. It was the first time we had used an external organiser and the process was a lot simpler. Having Murray with us on the day really supported our team all focusing on having fun, and gave us a great photographer for the day. We won't think twice before using them again for our next event.
- Envisage Technology
Such a fun vibe.

A huge thank you to Drew, Alex, and the rest of the Kiff & Culture team for making our day so carefree and memorable! From the first email communication through to drop off, the customer service was first rate. Thank you to Alex for generating such a fun vibe and looking after us all day on our Tamborine Mointain wine tour. Highly recommend this company and can't wait to do more Kiff & Culture tours in future!
- Sarah
Hen's Party Bliss: A Gourmet Lunch, Distillery Tour, and VIP Treatment
Dubbed "Genchella", this crew of 24 lucky ladies were treated to The Farm Long Lunch & Husk Distillery private experience. Is there anything better than spending a lazy afternoon indulging in farm-to-table delicacies and sipping on artisanal cocktails? The Genchella squad would answer that with a resounding "Nope!"
Ready to curate your own private adventure?