Looking for perfect hen's party packages that will leave the bride-to-be and her squad speechless? Look no further than "Genchella" – the ultimate girls' day out that's been hailed as "absolutely amazing" and "exceeded all expectations" by its lucky attendees.
Picture this: a lazy afternoon spent indulging in farm-to-table delicacies and sipping on artisanal cocktails at The Farm Long Lunch & Husk Distillery. It's no wonder the Genchella squad resoundingly answered "Nope!" when asked if there's anything better.
But don't just take their word for it – read on for juicy testimonials and a full itinerary breakdown that will have you planning your own Kiff & Culture adventure. Trust us, Genchella is the new Vegas.
An unforgettable hen's party
So, what inspired this group of friends to book a hen's party package with Kiff & Culture? Well, the group organiser, Laura says:
"I was looking for something different to do for a hen's party; something that we felt reflected our hen and wasn't quintessential 'ladies gone wild'. We wanted our hen but also all guests to walk away from the event feeling that they had had a unique experience."
Fortunately, a unique experience was exactly what was delivered. Laura said she chose Kiff & Culture because we were able to tailor the perfect itinerary to suit their group. Plus, our style and vibe aligned with what they were looking for: "modern, fun and not taking things too seriously." Should that be our new motto?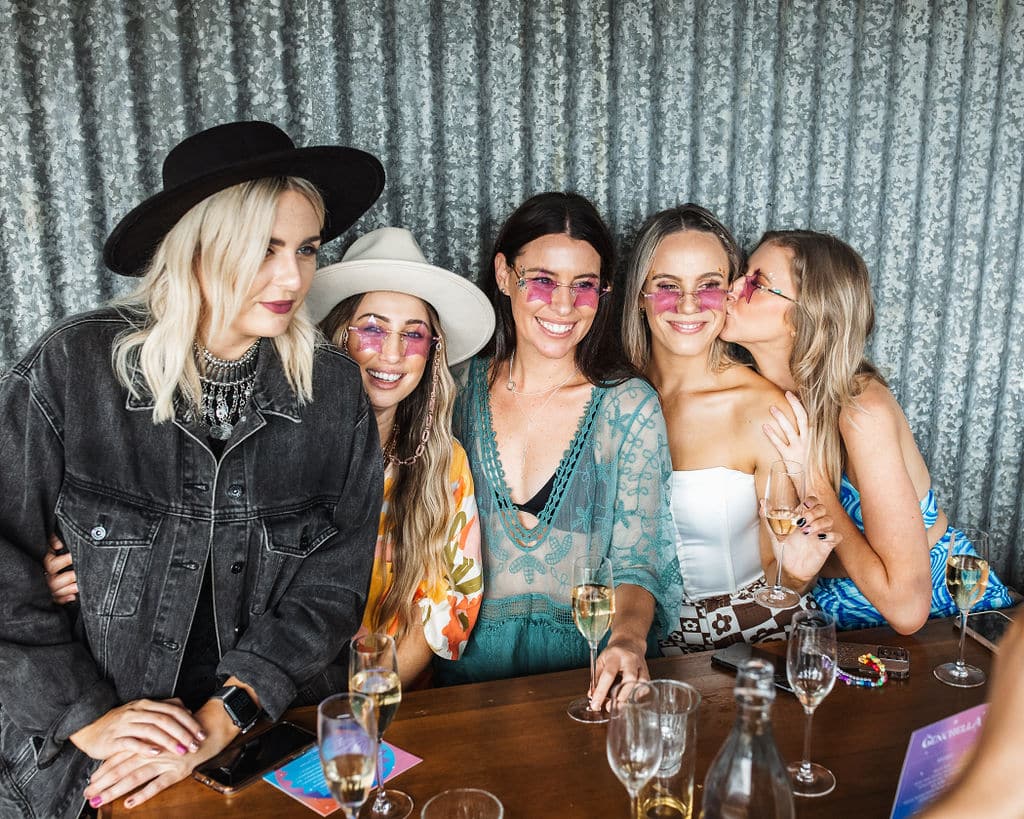 The tour host with the most, Alex, also got more than one shoutout. Laura says he was "incredible," Zoe confesses he was the "best host", while Georgina says it was an "exceptional tour led by the most energetic person (Alex) I have ever met who made the tour… extra fun." 
Laura appreciated Alex's style: "hands-on but also not taking over, allowing us to sit back and enjoy the two experiences we booked." Alex himself had a great time with the lively group.
It seems the final highlight for the girls was the VIP treatment. Because who doesn't want to feel like a VIP for the day? Laura says the relationships Kiff & Culture have developed with the visited venues "made us feel like VIPs." Meanwhile, Georgina says:
"I would highly recommend Kiff & Culture to anyone looking for a day trip to celebrate something special like a hen's. I felt like we had the ultimate VIP experience and were encouraged to celebrate to the absolute max." 
Our goal is to ensure you celebrate to the absolute max while we take care of the finer details for a stress-free day out. Let's take a look at the VIP experience waiting for you on this dreamy hen's party package.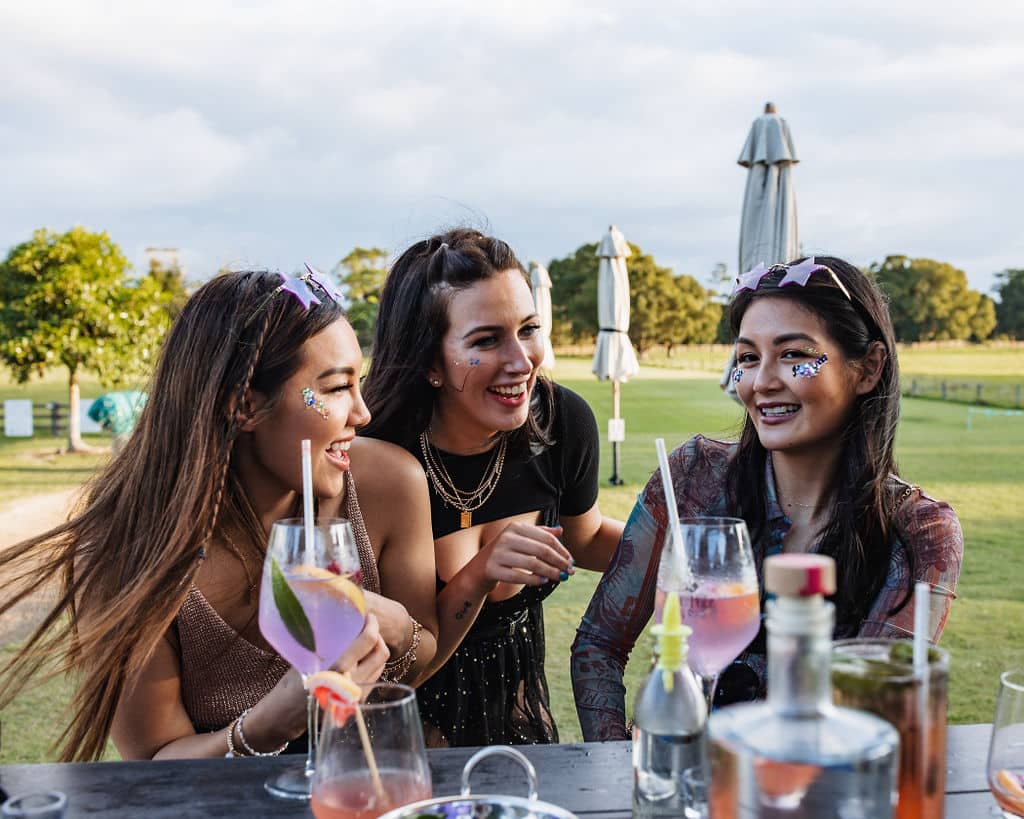 A 5-star itinerary for a 5-star day
The Farm Long Lunch & Husk Distillery itinerary begins with a private pick-up from anywhere in the Gold Coast, Tweed and Byron Bay regions. Then we make our way through the Tweed's rolling green hills and valleys to our first stop, The Farm Byron Bay. This 80-acre working farm is home to the illustrious Three Blue Ducks and we're here to devour the five-course "Group Feast." With a spotlight on farm-fresh produce harvested basically before your eyes, the three-hour-long lunch includes an optional drinks package. It's truly a feast fit for queens!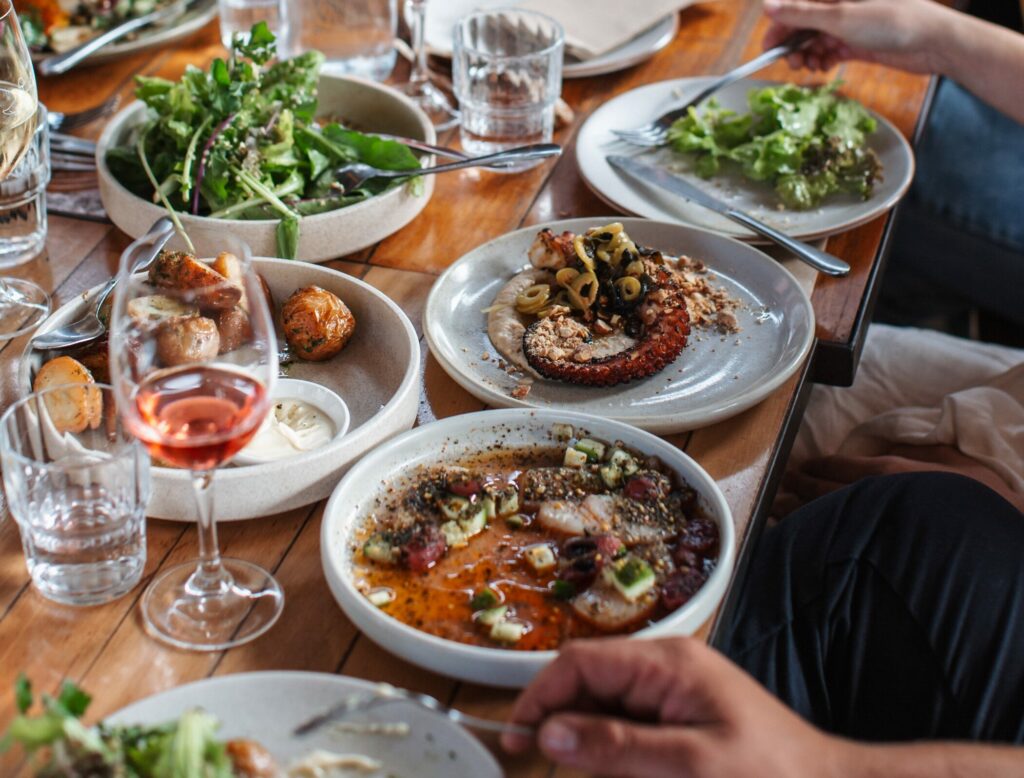 When you've had your fill of delicious food and drinks, there's the opportunity to wander around The Farm and meet the cute Highland cows or sneak in ice cream from Baylato. After three hours, it's time to pile back in the bus and head to our next destination. But while everyone's feeling festive, it'd be rude not to play a fun music-themed hen's party game along the way, right?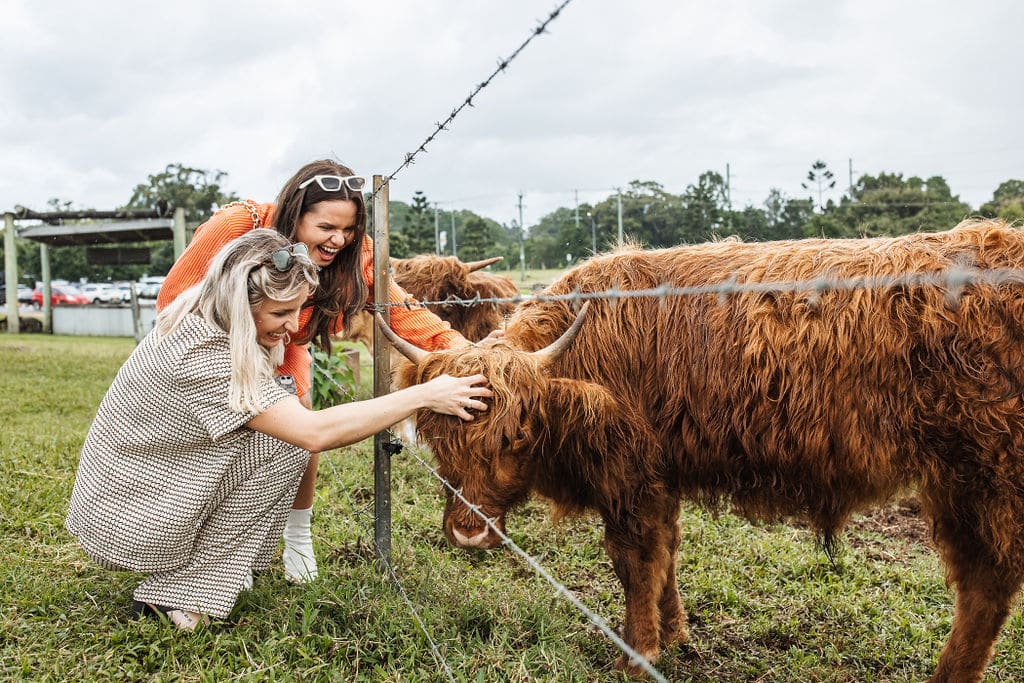 Before long we'll arrive at Husk Distillery, a locally-owned business known for its Husk Rum and world-famous Ink Gin. Now, there are two main options here. You can spend a lazy afternoon in the sunshine admiring the sweeping Wollumbin Mountain views while sipping a refreshing cocktail. 
Alternatively, you can follow in this hen's party's footsteps and opt for the Ink Gin Experience. It includes a tour, a cocktail-making workshop where you prepare an Ink Sloe Fizz and a complimentary cocktail. Choose from fun cocktails like the Drew Berrymore, Al Peachino and Mango Robbie. Margot Robbie is who they have to thank for putting their Ink Gin on the map!
Then it's time to say a reluctant goodbye to the team at Husk and make your way home after an unforgettable day. Fortunately, a part of our experience is a professional photo gallery filled with memories so you can reminisce for years to come.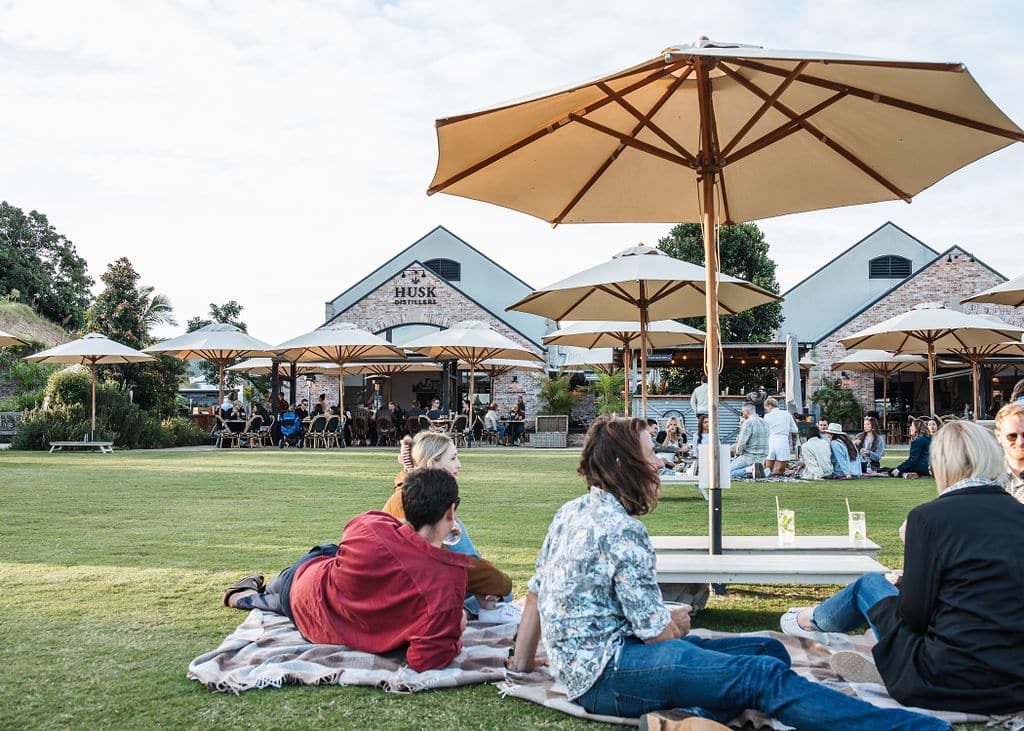 The reviews are in…
When asked if they'd recommend our tour and business to their friends, Laura's response was "600%." She said there's "no room for disappointment as each itinerary is curated, tried-and-tested and also FUN." We can't argue with that! We also asked if she had a highlight and her response was… "Can I say everything?" Yes, yes you can.
Attendee Zoe says:
"We went on a private hen's tour with Kiff and Culture and it was absolutely amazing! The entire group had a fantastic time and Alex was the best host! It was so much fun and a great day out. Our bride-to-be loved it and it exceeded all of our expectations." 
With the bride-to-be tick of approval (she was "so overwhelmed in the best way"), what are you waiting for?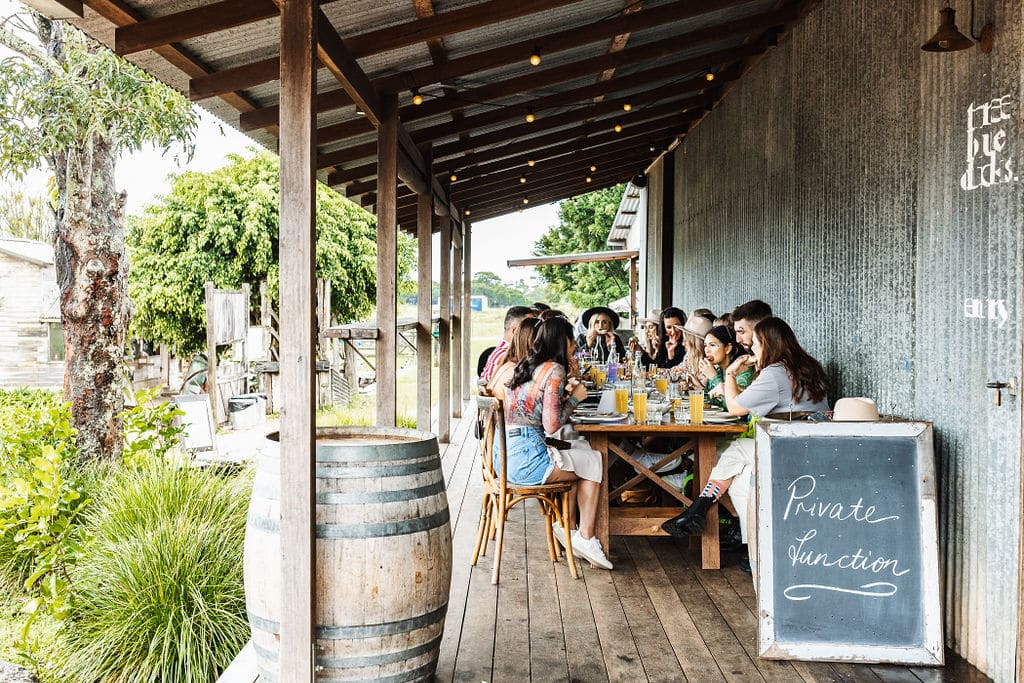 Book your own boozy long lunch
"Make your job easier and let people that are in the know take the reigns!" Take Laura's advice and book a unique and memorable hen's party package today. Our tours are also great for birthday celebrations, girls' day outs, a huck's party and corporate events (it'll be the talk of the office, for sure).
If you prefer wineries over a leisurely long lunch, we've got you. We also have private food and drink tours of Byron Bay, Brisbane, the Tweed Valley and Tamborine Mountain. Check out our Hen's & Birthdays page for more information, but remember we can curate any itinerary so it works for you. 
We're here to ensure you have a memorable experience indulging in the region's best food and drink.