According to Virgin CEO Richard Branson, "Clients do not come first. Employees come first. If you take care of your employees, they will take care of the clients."
But what's the best way to "take care" of your trusted team?
For starters, a little recognition goes a long way.
Your employees have worked long and hard over the last year, all this against a barrage of pandemic-induced adversity. So this Employee Appreciation Day (March 04, 2022), take the time to recognise the labour-related sacrifices your staff make every day.
Not only will the gesture boost morale, but employee recognition has been shown to reduce staff turnover, increase engagement, and enhance team cohesion.
1. Go On an Excursion
What employee doesn't love a fun-filled day out? Ditch the office for an afternoon and take your team somewhere non-worked-related to mingle and unwind.
A tried-and-tested favourite is your go-to booze maker, be it a vineyard, brewery, or distillery. The drinkers will feel truly special imbibing on the company dime, and the teetotallers will appreciate the relaxed social time.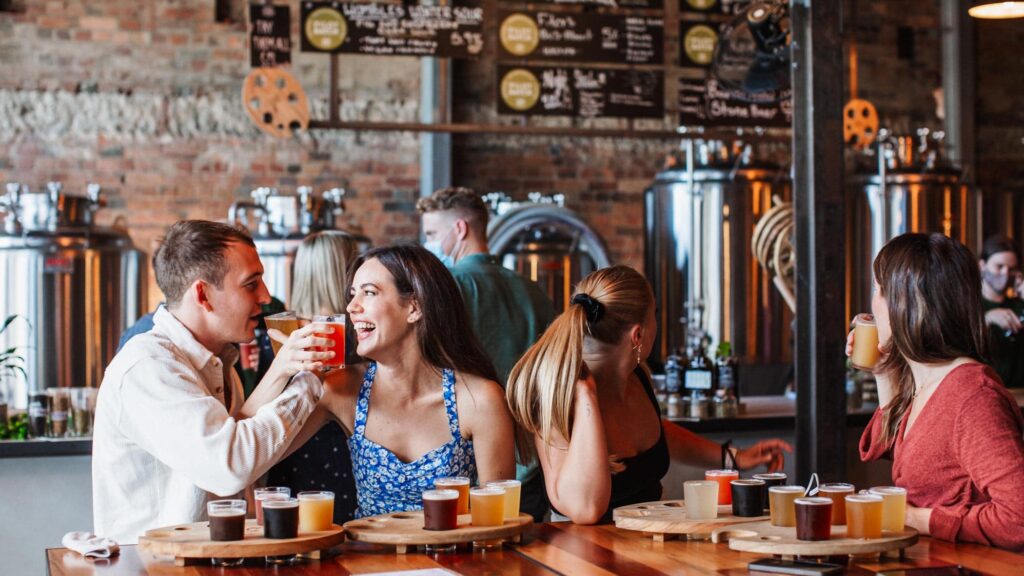 2. Organise Team Building Games
Team-building exercises let staff get to know each other in a casual setting while promoting problem-solving and collaboration. And it needn't be a costly affair. There are plenty of games you can put on for free inside the workplace.
Whether you're hosting a trivia quiz, a mock debate, or a mini office Olympics, it doesn't take much effort to get everyone laughing and having fun.
3. Shout a Fancy Lunch
"An army marches on its stomach," Napoleon Bonaparte once said. If boozy brews don't fit your company culture, treat the team to a decadent feast instead. You don't have to be a fervent foodie to appreciate a three-course meal at a refined local restaurant.
Throw out some feelers to gauge your team's cuisine preferences, and then book a long lazy lunch at a suitable spot.
4. Spruce Up the Office
Nobody enjoys clocking hours in a dreary, cookie-cutter office space. But there is one way to turn a drab workplace into something more inspiring: a splash of thoughtful décor.
We're not talking about repainting the entire interior here. Adding a few leafy pot plants or vibrant wall-hung artworks can make a massive difference to your workplace atmosphere. Just don't spring for any cheesy motivational posters—nobody likes those.
5. Write a LinkedIn Recommendation
Looking to make your employees feel loved without spending a cent? You could consider writing a glowing LinkedIn recommendation. Your kind, thoughtful words will let your workers know how essential they are—and words are 100% free.
The process will, of course, cost you some time. You'll need to compose a bespoke recommendation for each individual employee because a lazy cut-paste job won't suffice.
Show Your Employees Some Love On a Kiff & Culture Tour
Our fun-filled food and drink tours are the ideal way to let your staff know how much you appreciate their efforts.
Kiff & Culture's broad range of gastronomic outings include door-to-door transfers, a friendly local guide, and a visit to the best venue(s) in the area—the perfect token of appreciation for a job well done.
And with itineraries encompassing Brisbane, the Gold Coast, Tamborine Mountain, the Tweed Hinterland, and Byron Bay, there's a culinary adventure near you.