Quaffing down a nice long glass of smooth top-shelf gin is one of life's great pleasures.
But solo drinking at home in your PJ's is so 2020. Now those pesky COVID restrictions have subsided, it's time to break out of your cacoon and frequent South East Queensland's beautiful boutique distilleries.
Whether you're a casual gin drinker or seasoned connoisseur, these five fab venues serve a mean G&T.
Tamborine Mountain Distillery (Tamborine Mountain)
Perched high up in the Scenic Rim, Tamborine Mountain Distillery has won some 300 awards for its quirky and delicious creations—just take a peek at the bewildering trophy collection by their Cellar Door.
The Russian-Ukrainian family-run business began this boozy venture back in 1993 to utilise an orchard of excess fruit. Some sixty heady varieties of liqueur, schnapps, grappa, and gin are now available to sample on-site, each handcrafted in artisanal copper stills. Our pick? It's got to be the Davidson plum gin.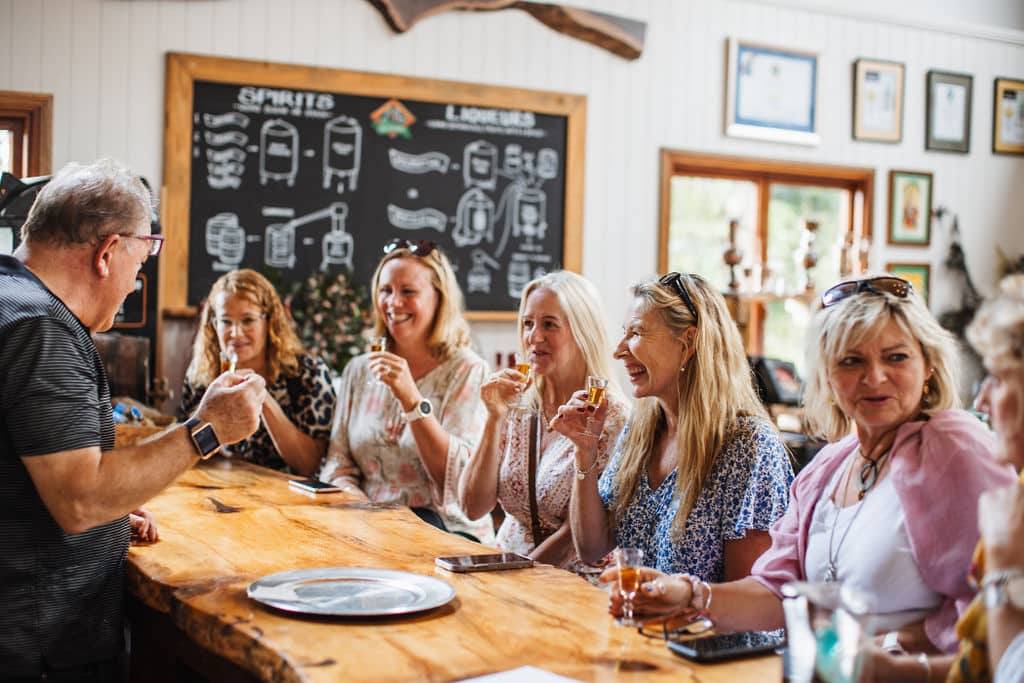 Granddad Jacks Distillery (Albion, Brisbane & Miami, Gold Coast)
Family-owned Granddad Jacks has taken South East Queensland by storm for its eclectic ensemble of refined handcrafted spirits. The father-and-son founders named the enterprise after their hard-drinking, liquor-loving grandad, and his 90-year-old recipes still reign supreme.
The iconic Greenhouse Gin is the pick of the bunch, a smooth botanical blend that's heavenly on a hot day. Book a distillery MasterClass to learn how to make the good stuff at home or duck into the Tasting Room for exquisite cocktails.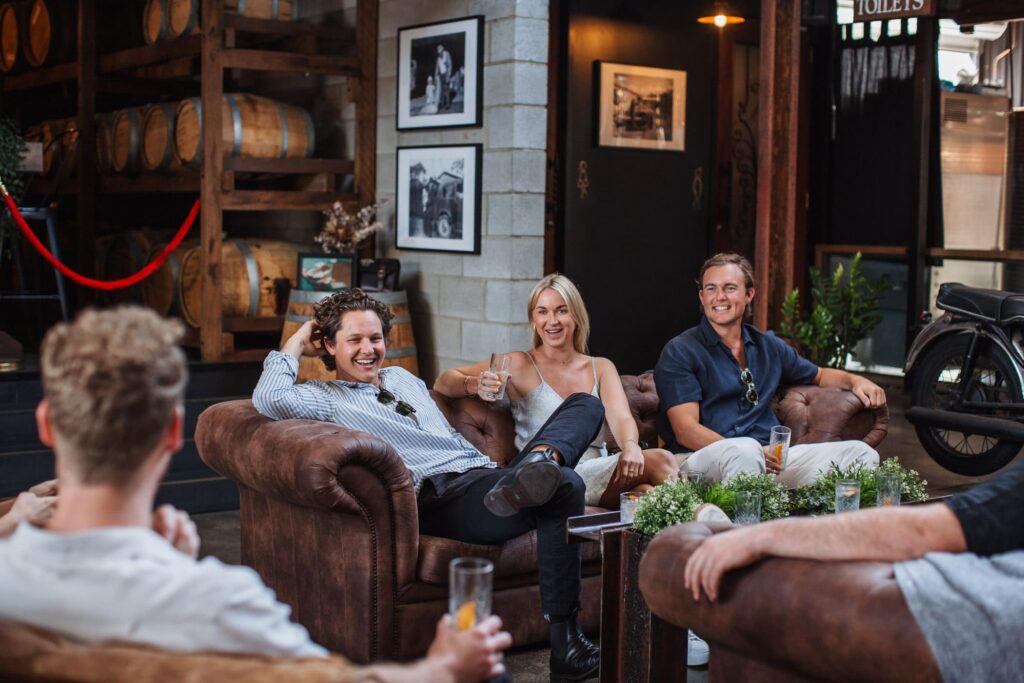 Fonzie Abbott Coffee Roasters (Albion, Brisbane)
Since beginning life as a hip Albion coffee roaster in 2010, Fonzie Abbott has morphed into a happening waterhole and gin-distilling superstar. The gang's signature drop is the highly sought-after Wishbone Spirit gin, which snagged a gold medal at the 2019 Australian Gin Awards.
This delicate double-distilled concoction has hints of grapefruit, kaffir lime, orange, coriander seed, and juniper. Can't imagine what that might taste like? You better pop in and see for yourself.
Fortune Distillery (Noosaville, Noosa)
Hidden away in a Noosaville industrial estate near the Sunny Coast's glitziest holiday hotspot, Fortune Distillery pumps out some proper good gin. Their famous 'Fortune' range is the cream of the crop. Distilled in a 2000-litre copper reflux, it spans five unique varieties.
The chic on-site bar serves these botanical-rich creations—think lemongrass, green tea, peppered strawberry, or honey drew—on the rocks or with your mixer of choice. If one tastes familiar, that's because they collaborate with the legendary local restaurant, Sum Yung Guys.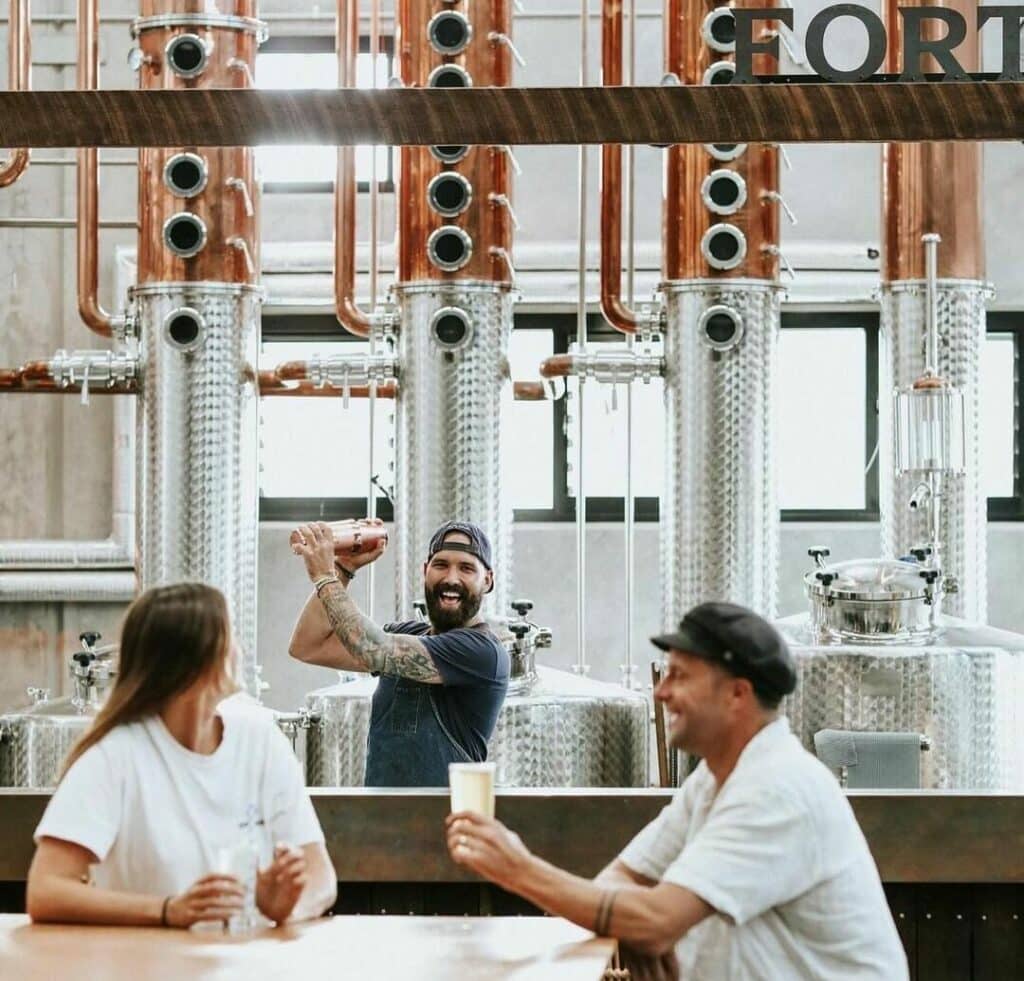 Wildflower Gin (Varsity Lakes, Gold Coast)
As the new kid on the block, Wildflower Gin is already making waves for its honey-infused signature creation. The humble backyard bee inspired this liquid artwork (and its namesake), which boasts a subtle blend of juniper and lemon myrtle.
All handmade batches come from the in-house 1000-litre copper column still—you can admire this polished, steampunk-style creation by the bar. For a splash of colour, try the Wildflower Pink Gin, a blend of hibiscus and local raspberries with a vibrant rosy hue.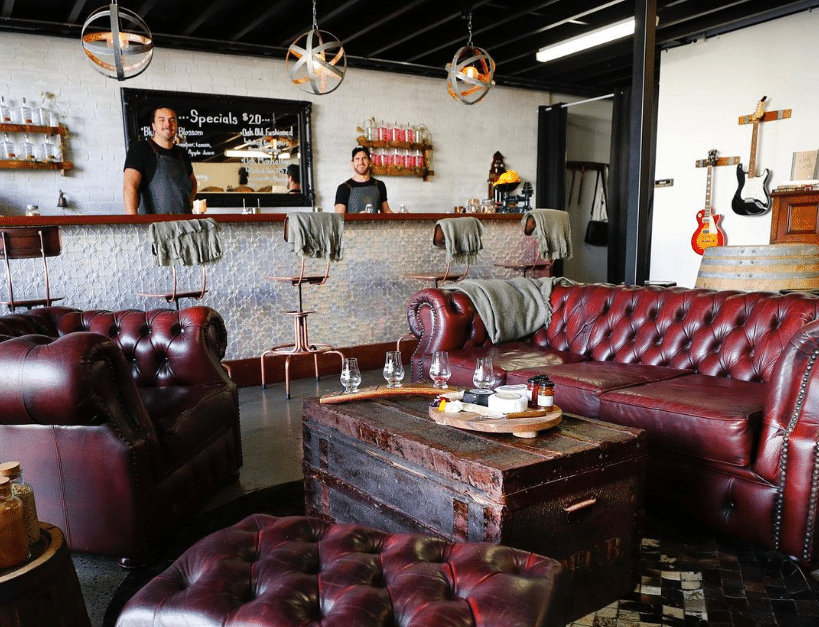 Sample SE-QLD's Best Gins on a Kiff & Culture Tour
Our South East Queensland food and drinks tours (Brisbane, Gold Coast, Tamborine Mountain) include a pit stop at the top local distilleries so you can savour tasty boutique gin.
With door-to-door transfers, fun chatty guides, delicious culinary delights, and an abundance of boutique booze, a good time is all but guaranteed.