Hidden within thick subtropical rainforest just 15 minutes from Byron, Cape Byron Distillery quietly produces some of the region's finest artisanal gin.
The secret to its success? A nutrient-rich natural setting and decades of experience from two spirit-distilling entrepreneurs.
Here's the lowdown on one of the Northern Rivers best gin distilleries.
The Cape Byron Distillery Story
Pam and Martin Brook unknowingly began the project back in the 80s upon buying a property in the Bryon Hinterland. The couple set about restoring the run-down dairy farm into its natural state, planting around 35,000 trees to create a haven for native birds and wildlife.  
Their overarching aim was to regain a portion of the Big Scrub, a vast subtropical rainforest region that's largely been lost since European settlement. For Martin Brooke, the project is a lifelong passion—he still serves as the Big Scrub Landcare (BSL) group Vice President today.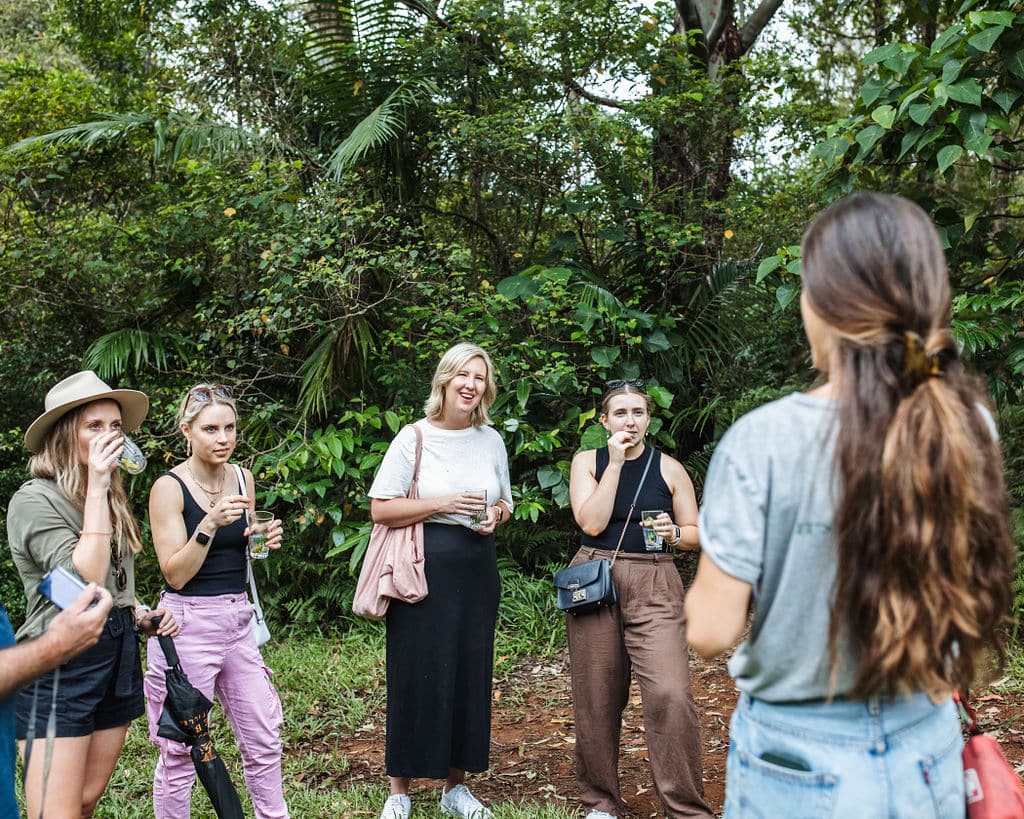 The Cape Byron Distilling Team
In more recent years, two ambitious gin makers saw the potential for the property to become a distillery without detracting from its environmentally-friendly ethos.
Jim McEwan, also known as the "Cask Whisperer," forms one half of the Cape Island distilling team. With 50 years of experience and a trophy room of prestigious awards to his name (Hall of Fame lifetime achievement plus three-time Master Distiller winner, to name a few), Jim knows a thing or two about making top-shelf booze.
Young gun Eddie Brook (Martin's son) developed a passion for native botanicals while growing up on the Byron Hinterland farm. He's been in the distilling business for a decade now, much of that time under Jim's wing.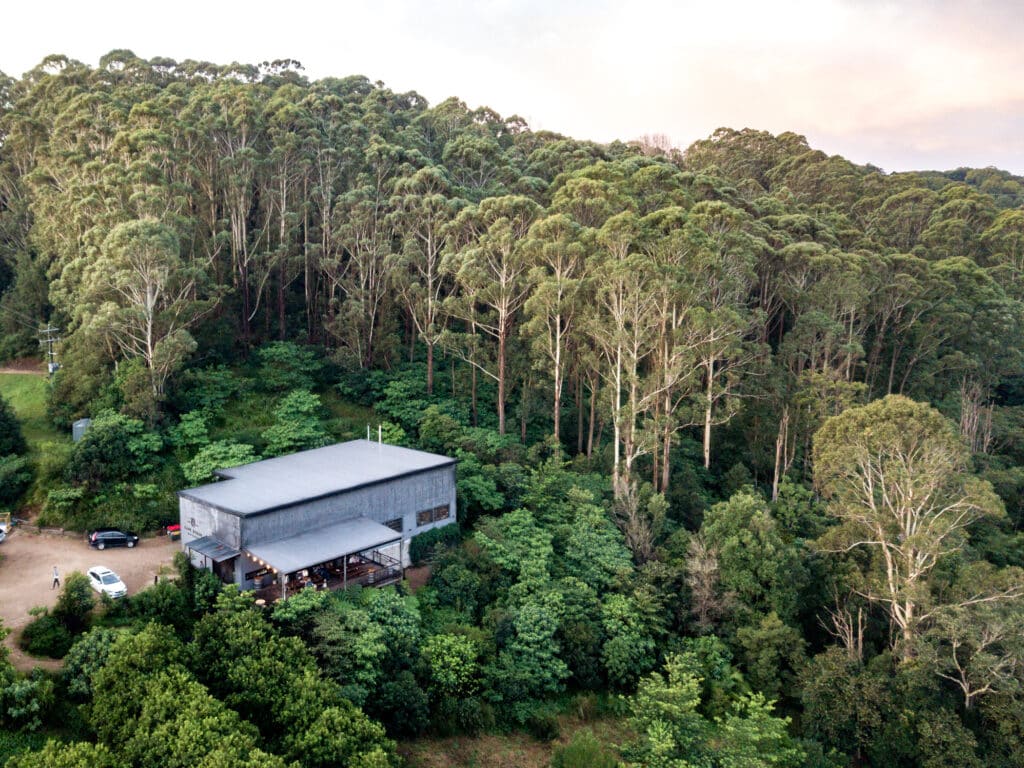 Brookie's Range
Brookie's Range spans a slew of unique gins, each featuring rich natural botanicals sourced from the lush subtropical property.
Brookie's Byron Dry Gin is their signature London Dry, which is sourced from 25 distinct botanicals (17 grown on-site). If you'd rather have something darker, there's a delicious Negroni, Mac. Liqueur, and Brookie's Byron Slow Gin made from Davidson Plum.
Want something ready to drink? Brookie's Range includes pre-mixed delights, or check out the cocktail suggestions on their website.
Gin-Infused Products
If you'd like to incorporate your gin obsession into everyday life, Cape Byron has a few innovative solutions.
Brookie's Slow Gin Jam makes for a tart and tangy way to begin the day—it's brilliant on crackers and biscuits, too. Or, custom-built for the COVID era, Brookie's Hand & Surface Sanitizer neutralises deadly viruses and emits a pleasant gin-like odour.
Jim and Eddy are looking to add whisky to the Cape Range repertoire soon.
Book a Northern Rivers Food & Drink Tour
At Kiff & Culture, we're proud to partner with one of Byron's best boutique gin distilleries. Our action-packed Byron Bay Foodie Tour pops by Cape Byron (or Lord Byron Distillery, another first-rate local producer) to savour its tasty Cellar Door experience.
Keen to eat and drink your way around Brisbane, the Gold Coast, or the Tamborine Mountain instead? We've got you covered there, too.