Whether you're a patisserie gal or a meat pie guy, we've found the five best bakeries in Brisbane for you.
Don't settle for factory-produced cakes or lacklustre pastries. These divine artisanal bakeries make the good stuff in-house, ensuring each delicious morsel is 100% fresh. From Fortitude Valley to New Farm, there's a delectable bakehouse near you.
Agnes Bakery
This legendary bakehouse serves sublime wood-fired delicacies from a heritage-listed James Street cottage. Despite countless culinary competitors, a long line of loyal customers queues every morning. Rock up early to snag its delectable baked goods.
While some savoury options are available, Agnes specialises in elegant sweets. Sink your teeth into one of their delicious kouign amann, a decadent croissant with a caramelised sugar coat. The fresh-out-of-the-oven sourdough loaves are an obvious option to take away.
Jocelyn's Provisions
Jocelyn's has garnered a stellar reputation for its beautiful baked provisions. Pie fans will adore their signature meat and red wine number, a cult classic that's become a favourite among the lunchtime office crowd. Sweet tooths can choose from a smorgasbord of sugary delights, from passionfruit doulade to lemon and raspberry bouchon.
The multi-branch franchise makes all its baked creations in-house, shipping them between its numerous locations each morning.
Christian Jacques Bakery
Smack bang in the centre of Kangaroo Point, this popular West End bakery pumps out mouth-watering patisserie treats. The unassuming venue is most famous for its eclectic croissant range. These soft and airy creations come stuffed with fillings like almond cream, custard, and raisins.
Craving something savoury? The bacon and goat cheese croissant always hits the spot. Punters start lining up at 8am so get in early to secure your snack.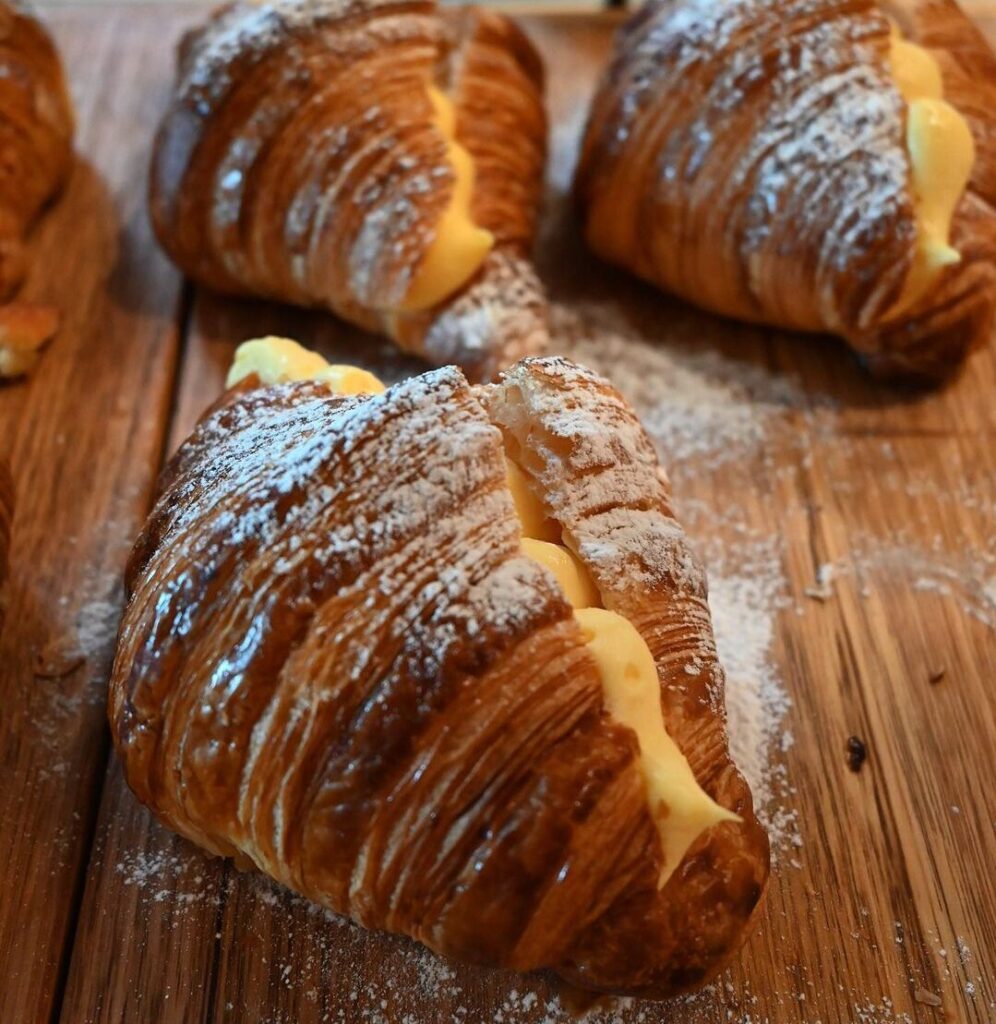 Chouquette – Traditional French Bakery & Patisserie
Over in New Farm, Chouquette does a tantalising selection of baked pastries and sensational sandwiches. Hungry lunchtime diners rave about their fluffy white baguettes. Each is baked from artisanal bread and layered with tempting toppings. Another crowd favourite is the simple yet superb ham and cheese croissant—the perfect breakfast dish.
If you need something sweet, the apple turnover is about as good as they get. Bon appétit!
Lune Croissanterie South Brisbane
True to its name, Lune Croissanterie specialises in sweet and savoury croissants. These delicate golden brown creations span ham and gruyere to their legendary croissant aux amandes. Just don't come here craving a steamy sausage roll. This traditional institution only serves the French viennoiserie pastry—but boy, do they do it well.
The Melbourne-born business opened its first Brisbane branch south of the river in 2021. Explosive popularity prompted it to inaugurate another bakehouse in the CBD.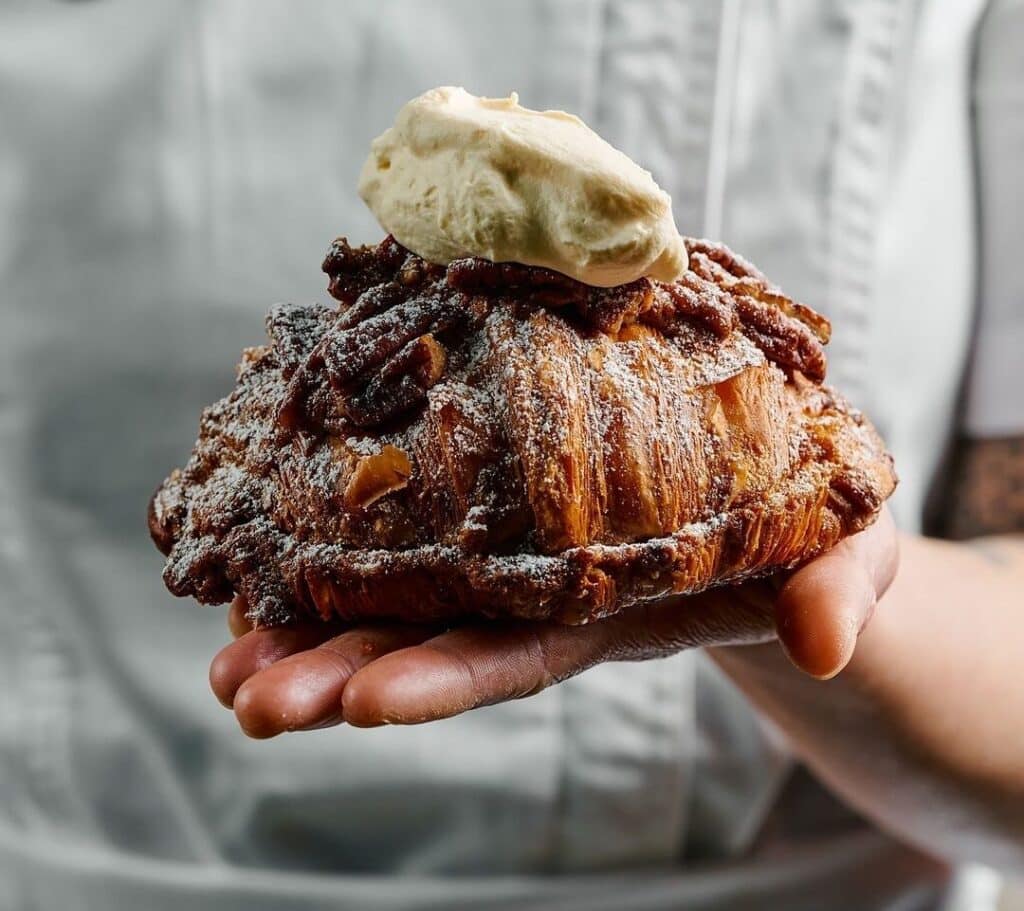 Visit the Best Bakeries in Brisbane with Kiff & Culture
Keen to snack on baked delicacies as part of a gourmet gastronomic tour?
Our James Street Sights & Bites Walking Tour kick-starts proceedings at our favourite Fortitude Valley bakery. A three-course Chinese lunch and an extended wine tasting session top off a decadent day.
If a big five-course banquet and craft brew (or small-batch spirits) sound like your jam, check out our Brisbane Artisan Food & Drink tour.
Image Credit: Jocelyn's Provisions via Instagram, Christian Jacques Pastries via Instagram, Chouquette via Instagram & Lune Croissant via Instagram