Eager to ramp up the festive cheer this silly season? Then book yourself a table at one of the best breweries in Brisbane.
From Fortitude Valley staples to hip Newstead upstarts, we're covering the top River City brewhouses. Whether hosting an office Christmas party or knocking the froth off a few with mates, these six hoppy venues deliver.  
Stone & Wood Brewery
Esteemed Byron Bay brewmasters bring their passion for boutique beer to this perpetually popular Fortitude Valley venue. You'll find all the usual Stone & Wood favourites on tap, plus a creative array of limited-edition ales.
Set in a redbrick heritage-listed warehouse, the buzzy brewery accommodates up to 150 simultaneous beer swillers. Book a brewery tour to admire the sizeable eight-hectolitre vat up close.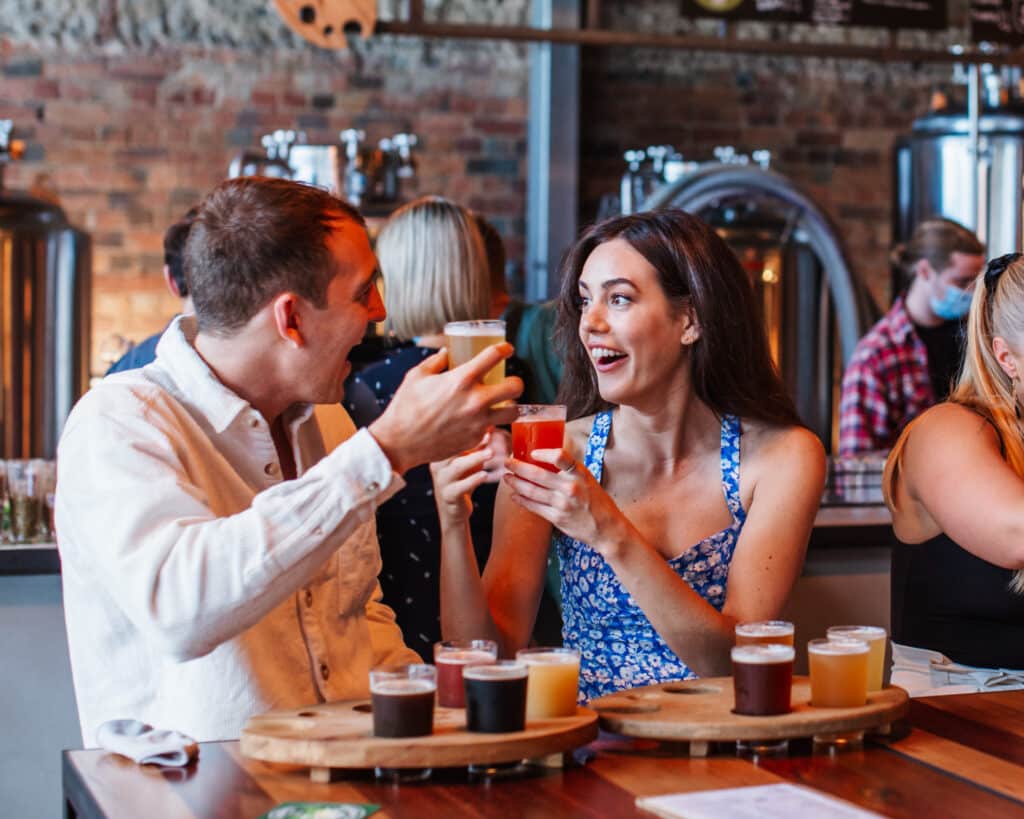 Range Brewing
Nestled over in Newstead, Range Brewing brews a broad range of exceptional artisanal ales. The highlight, however, is their eclectic selection of sours, with flavours spanning raspberry to gose. Delicious wood-fired pizzas—and other tasty bites—line the stomach so you can keep slamming back the suds.
The unpretentious, dog-friendly venue does a roaring trade on weekend afternoons. Sunday sesh, anyone?
Green Beacon Brewing Co.
Over in trendy Teneriffe, this sleek warehouse-like venue is among the hippest microbreweries in town. Punters crowd around a long hardwood bar, where a shiny row of vats bolsters the brewery-to-pint glass vibe.
Take a tasting paddle to pick your poison of choice, and then kick back on the patio for an extended session. Tasty tucker comes courtesy of the on-site food truck—give the wings a red hot go.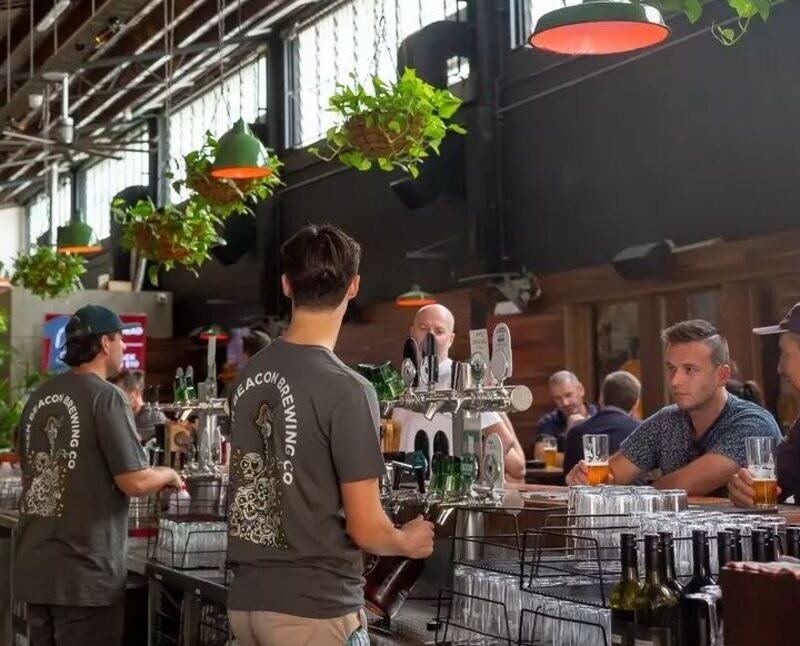 Felons Brewing Co
The vistas at this raucous riverfront CBD brewhouse almost feel criminal. Felons is a hit among the after-office crowd (and your everyday beer connoisseur) for its sublime setting and delicious artisanal brews.
Although pricier than other joints, it's worth the splurge to slurp suds on the sunny terrace with up-close Storey Bridge views. Well-prepared renditions of your favourite pub staples mean you won't have to move all day.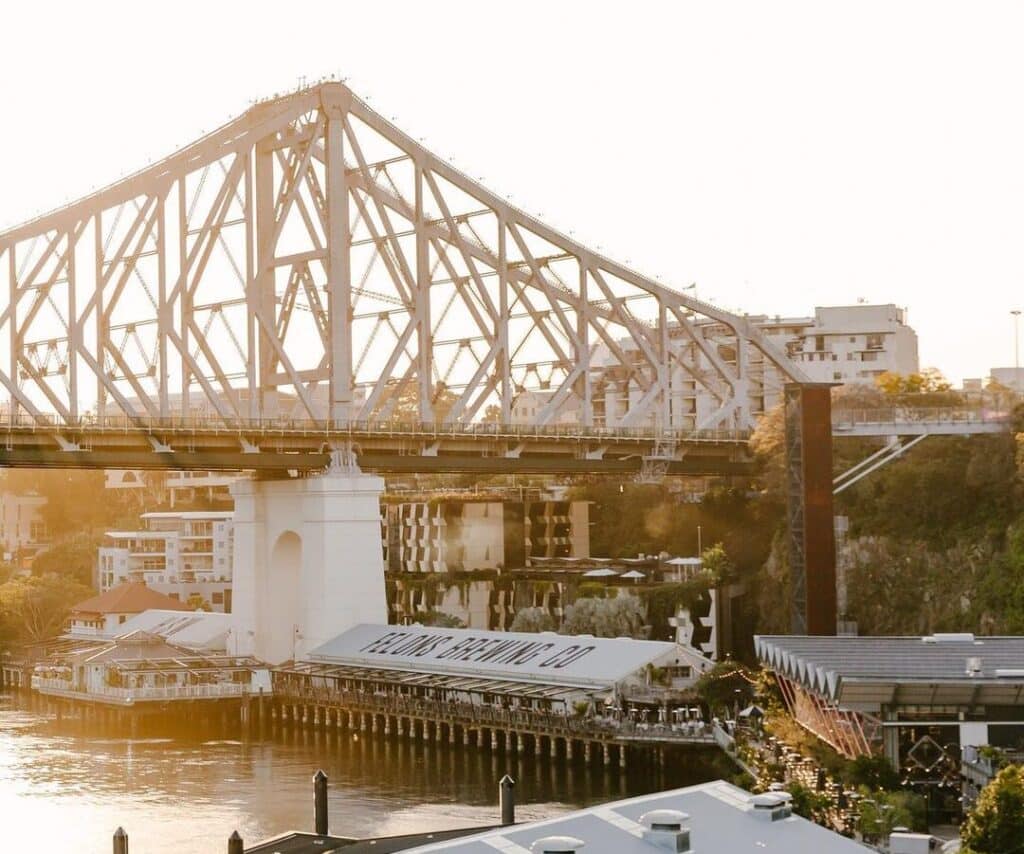 Black Hops Brisbane
Industrial chic Black Hops is luring beer drinkers to East Brisbane in droves. Located near Mowbray Park, this buzzy Gold Coast-born brewery is the brainchild of three beer-loving mates. Their OG drop, the Eggnog Stout, makes an appearance in the lead-up to Christmas.
What better way to celebrate the silly season?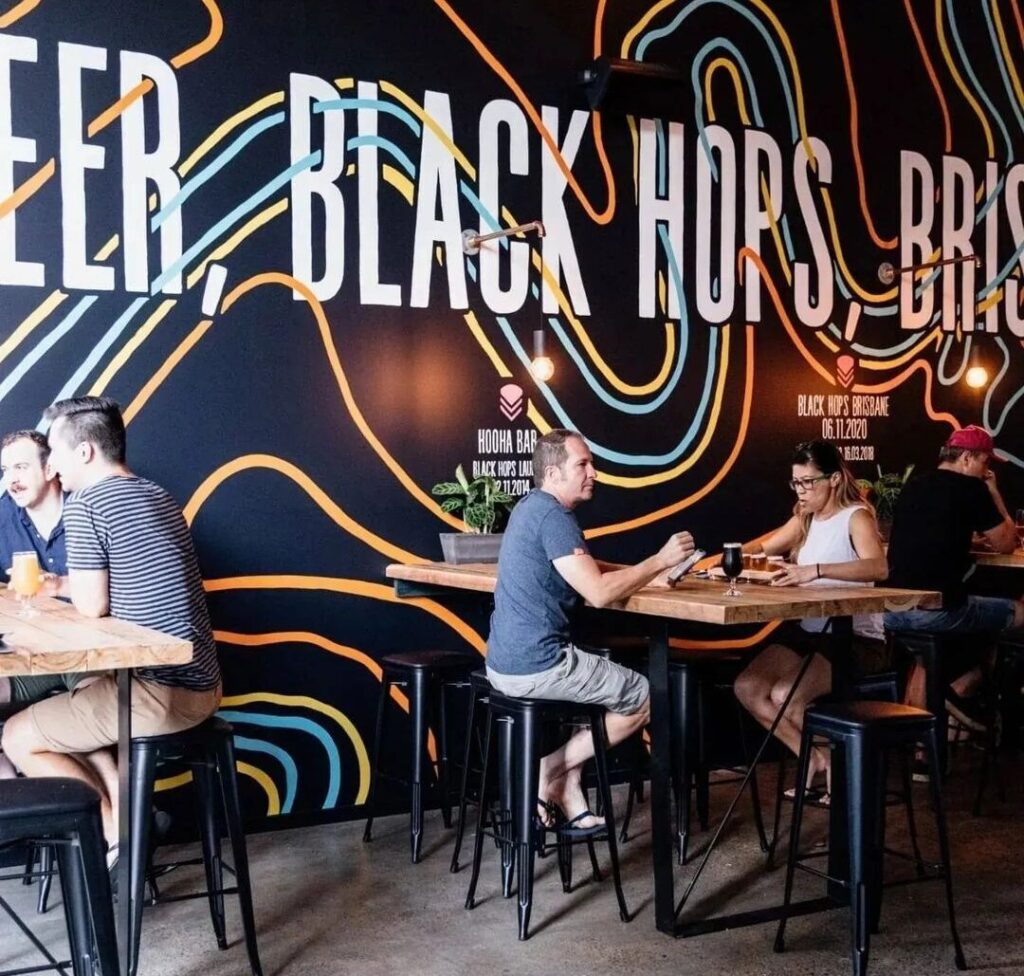 Sea Legs Brewing Co.
Perched near the tip of Kangaroo Point, this industrial-themed brewhouse serves an array of artisanal ales. Traditionalists should try the tried-and-tested drops on the ever-popular Core Range, which spans IPAs to stouts and easy-drinking session ales.
If you're feeling experimental, their seasonal, limited releases unleash bold new flavours. How does a pineapple and grapefruit summer smash sound?
Visit the Best Breweries in Brisbane with Kiff & Culture
Got a hard-earned thirst?
Give the mass-produced swill a wide berth and join us on our Brisbane Artisan Food & Drink tour. We visit some of the best breweries in Brisbane (and world-class eateries) in one fun-filled afternoon.
Image Credit: Range Brewing via Instagram, Green Beacon via Instagram, Felons Brewing via Instagram, Blacks Hops Brisbane via Instagram, Sea Legs Brewing Co. via Instagram