Tired of the same old brews? Then switch things up and savour some of Brisbane's best-kept secrets – its top-notch wine bars. Whether you're a connoisseur or simply seeking a sophisticated night out, Brisbane wine bars offer the perfect ambience for a glass (or bottle) of your favourite vintage.
Why settle for XXXX Gold when you can indulge in top-shelf drops at the best wine bars to try in 2023?
City Winery
One of few urban micro-wineries in Australia, this innovative wine-making establishment is taking Brisbane by storm. The sleek Fortitude Valley venue features a 70-seater restaurant and private dining hall. Here, acclaimed local chefs serve lip-smacking cuisine with perfectly paired wines.
The pièce de résistance, though, is its Cellar Door and barrel room, which emulates the vineyard wine-tasting experience to a tee. Co-founder Dave Cush mastered the wine-making craft in Tasmania. The veteran viticulture guru sources grapes from all around Australia to ferment in-house for his label, Gerler Wines.
Ardo's Wine Bar & Shop
This charming new Basque-themed Newstead wine bar is the brainchild of the City Winery team. With an array of minimal-intervention international and domestic wines, and serving up tasty pintxos (Basque-style tapas) Ardo's is the perfect place for that post-work drink or casual date night.
Part wine bar – part bottle shop, with a smart euro fit out consisting of marble bench tops and outdoor seating, you'll find yourself popping in to pick up your favourite bottle of wine before leaving with a stomach full of pintxos, a few glasses deep and a new style of wine to take home.
With plans to open more venues around the River City, there'll be a new Ardo's on your corner in no time.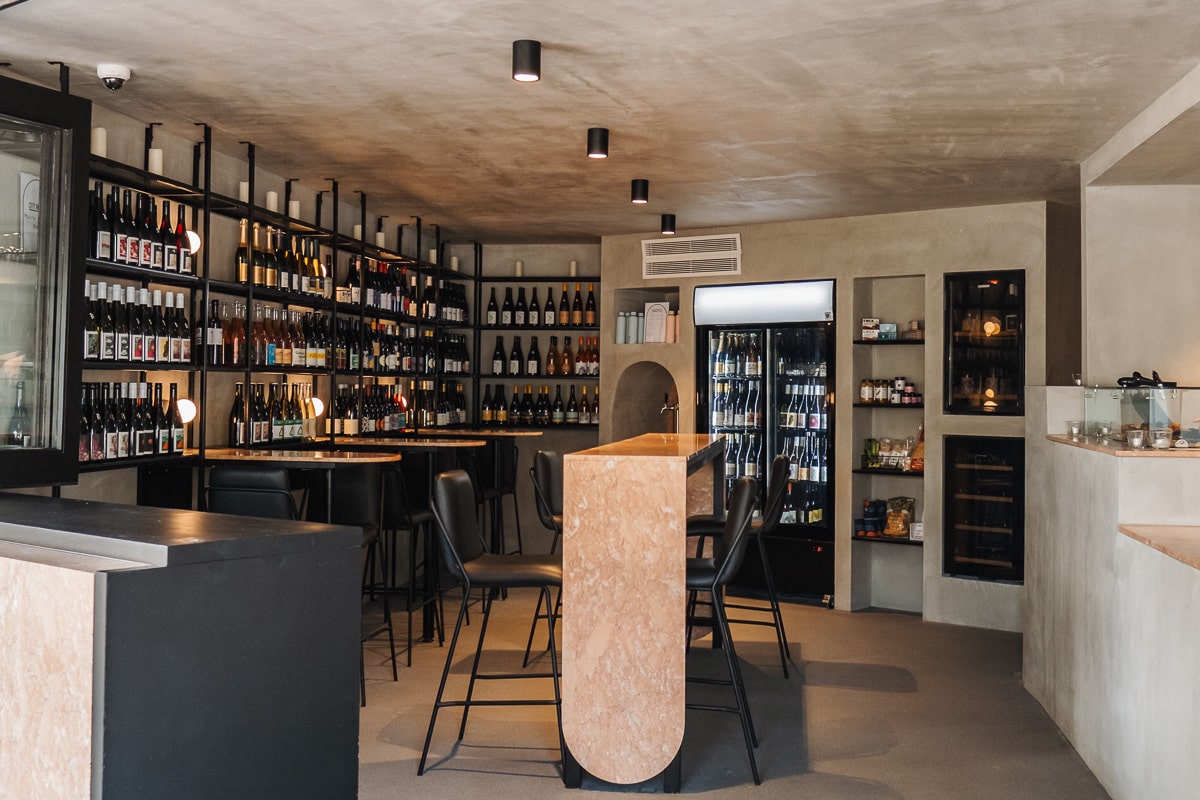 Snack Man
Right in the heart of East Street's twinkling fairy lights, you'll find a cosy and intimate wine bar, perfect for sipping on delicious wines. This dark and moody spot has a SoHo vibe that's sure to impress even the most discerning wine connoisseurs. As the sister venue of Happy Boy, a bright and cheerful Chinese BBQ joint, the contrasts couldn't be more striking.
When you're feeling peckish, look no further than Snack Man, which serves up mouthwatering bite-sized morsels from the same kitchen. This Brisbane wine bar offers an unbeatable menu of steamed dumplings, crispy noodles, and skewered meats, so you won't have to leave the comfort of the bar when hunger strikes.
La Lune Wine Co.
No list of Brisbane wine bars would be complete without this South Brisbane classy little superstar. Tucked away on Fish Lane, this fabulous foodie hotspot is a hit with local wine-slurping gourmands. Esteemed Brisbane restaurateur Paul McGivern launched La Lune Wine Co. to pair his exquisite gourmet creations with top-shelf international drops.  
While some come to sip Sparkling and socialise, you'd be mad to miss out on the food. Our pick? Accompany your wine of choice with the roasted harissa quail or kangaroo tartare.
Baedeker
Baedeker exudes a warm and cosy vibe, with exposed brick walls, period décor, and polished antiques evoking an old-timey charm. Located on Constance Street, this prohibition-themed wine bar lures naughty Fortitude Valley revellers for its top-quality nosh and carefully curated wines.
For a novel wine-tasting experience, book the Cellar. Access to the World War II-inspired hideaway is via a rotating bookshelf (yep, just like in the cartoons). Inside, up to 18 guests can gather around its five-metre hardwood table to wine and dine—it's probably the classiest private salon in the city.  
Maeve Wine Bar
Right in the centre of South Brisbane, this cosy little wine bar serves quality vino and top-notch nosh. Understated interiors blend old-world elegance with contemporary charm, while the amicable staff ensure every guest feels right at home.
Whether you're after an intimate date night or an overdue catch-up with mates, Maeve is your go-to option on the south side of the river. Feeling peckish? Give the oysters a red hot go.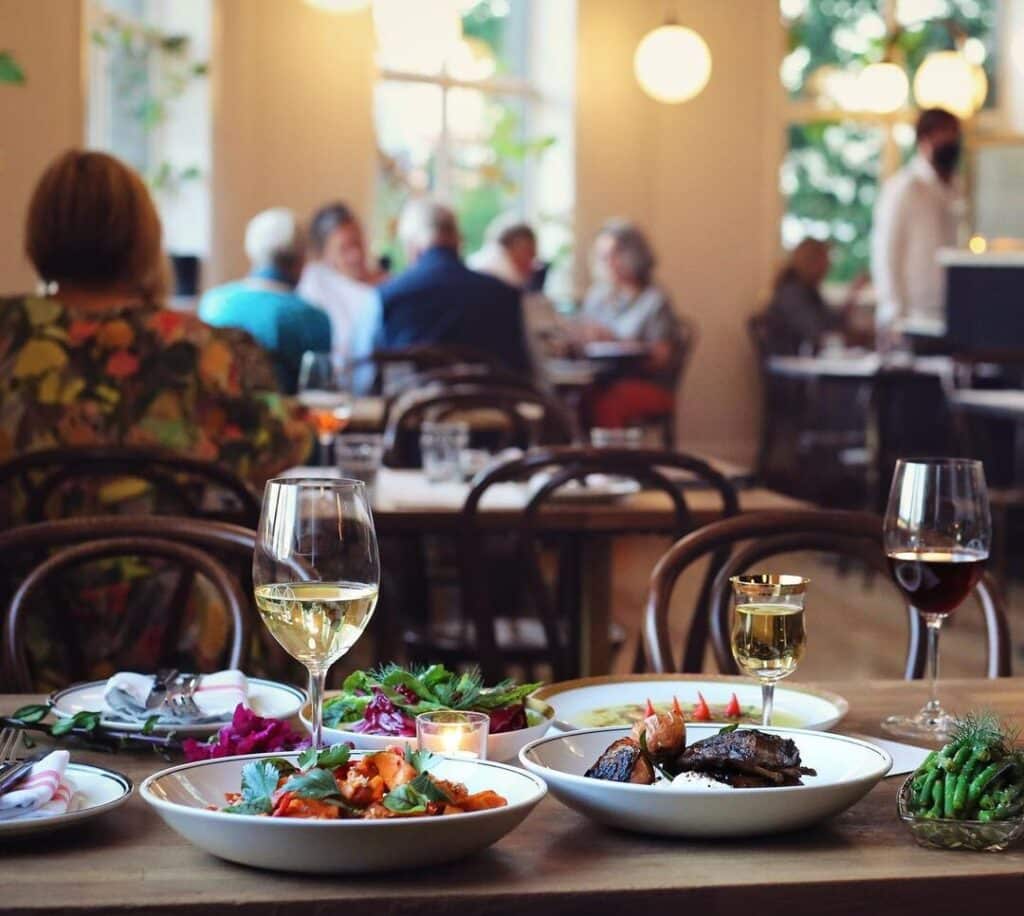 Wineism
Part vino-centric bottle shop, part swanky wine bar, Wineism is an oenophiles institution in the inner-north suburb of Albion. Head vino honcho Ian has carefully curated a dazzling array of top-quality drops, with varieties spanning reds to whites and sparkling to rosé.
Still honing your wine expertise? Knowledgeable servers can recommend the perfect bottle based on your tastes. And once you've found the ideal tipple, you can order a case to take away. Cheers.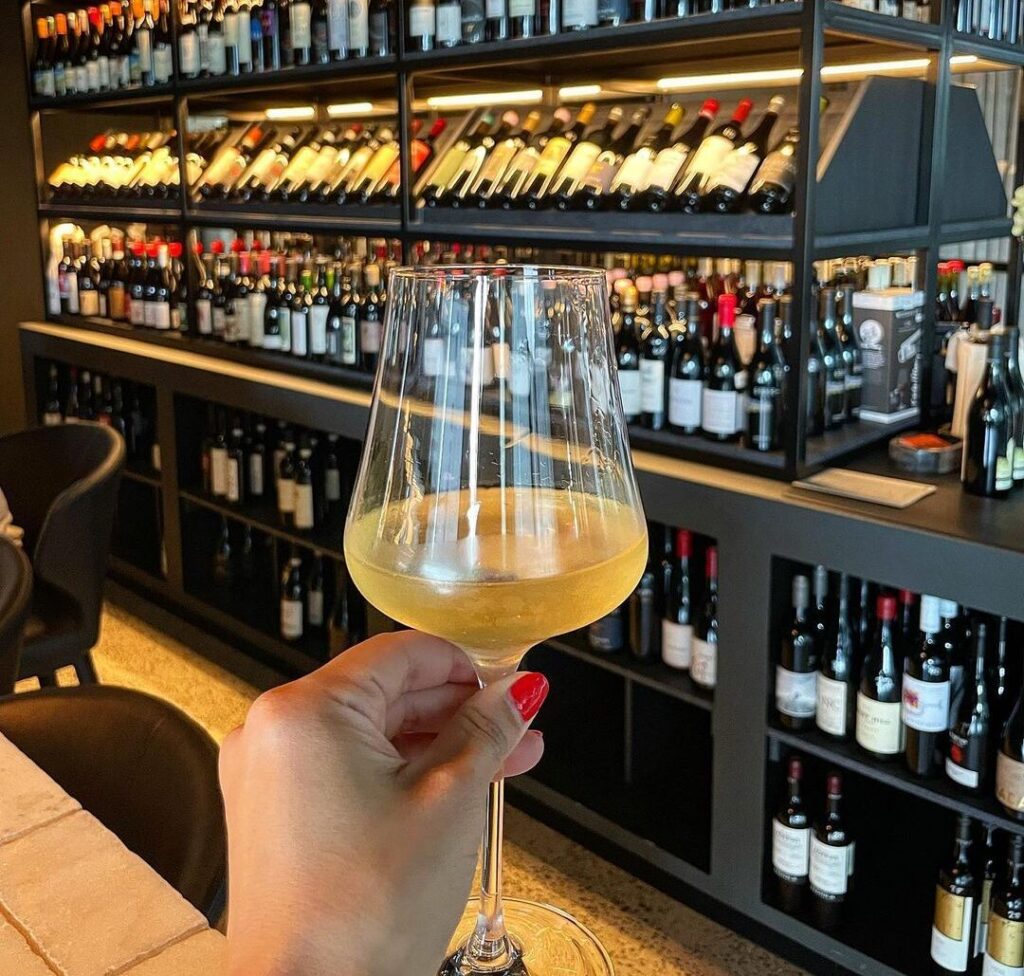 Noir Paddington
One must-visit spot is a trendy wine bar located just west of the CBD. The sleek and modern décor, complete with plush leather couches, tiled ceilings and timber-clad walls, exudes a refined yet welcoming ambience that is sure to impress.
And let's not forget the star of the show – the wine list. With a concise yet carefully curated selection of top-notch drops, there's something for every palate. To complement your drinks, be sure to sample the charcuterie board, boasting artisanal cheeses and truffle salami that will leave your taste buds singing.
If you're ready for a night out that's both stylish and satisfying, make sure to add this Brisbane wine bar to your list. Trust us, you won't be disappointed.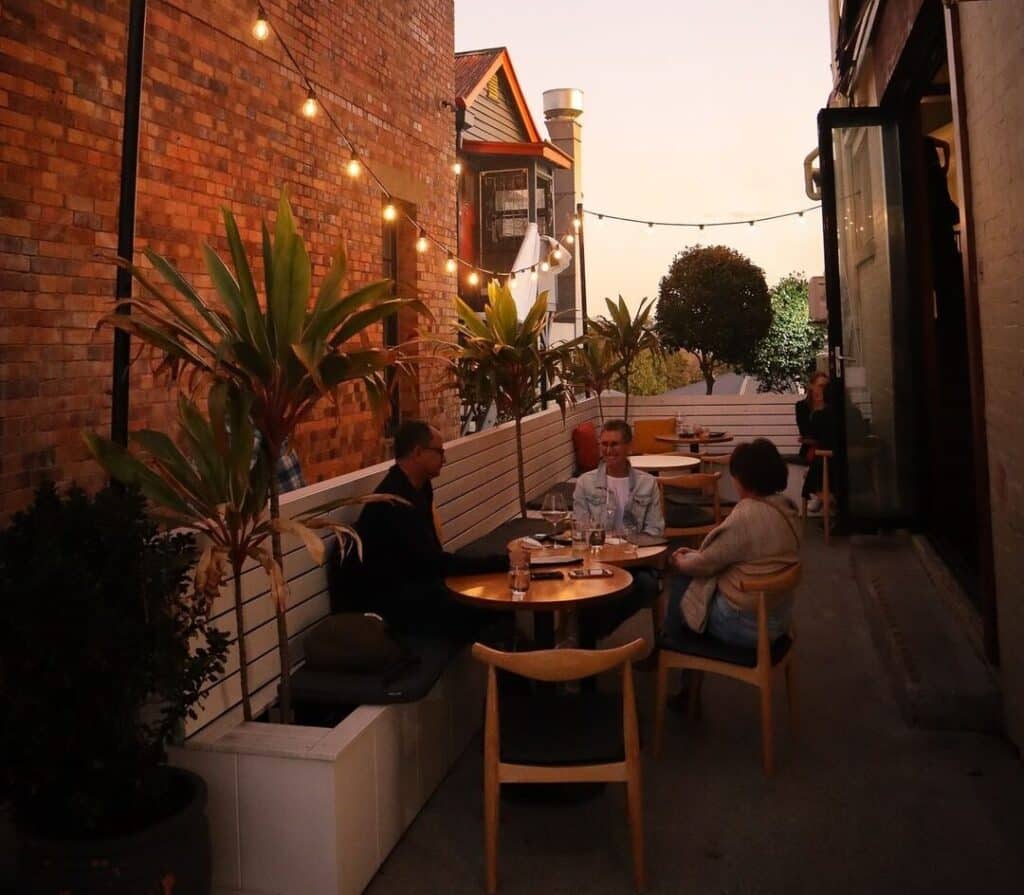 Visit The Top Brisbane Wine Bars with Kiff & Culture
Hankering to savour the city's finest vino?
We'll whisk you between numerous gourmet restaurants and artisanal booze producers in one joyous afternoon. Our Brisbane Artisan Food & Drink tour includes tasty tucker, top-shelf tipples (including vino), and newfound friends.