Racking your brain for unique Byron Bay birthday ideas?
Then cudgel your cerebrum no more, as we've gone and done the legwork for you.
Forget the done-to-death Byron bar crawl because these special celebrations will give you memories to last a lifetime. From epicurean escapades to outdoor adventures and indigenous insights, here are the best things to do in Byron for your birthday.
Byron Bay Foodie
Byron is the culinary capital of Northern NSW, and the best way to savour its gastronomic treasures is on our Byron Bay Foodie Tour. Over one satiating afternoon, we munch lunch at Harvest Newrybar, sip frothies at Stone & Wood brewery, and taste artisanal tipples at Cape Byron Distillery.
So loosen your belt a notch and get ready to ingest the best food and beverages in Byron Bay.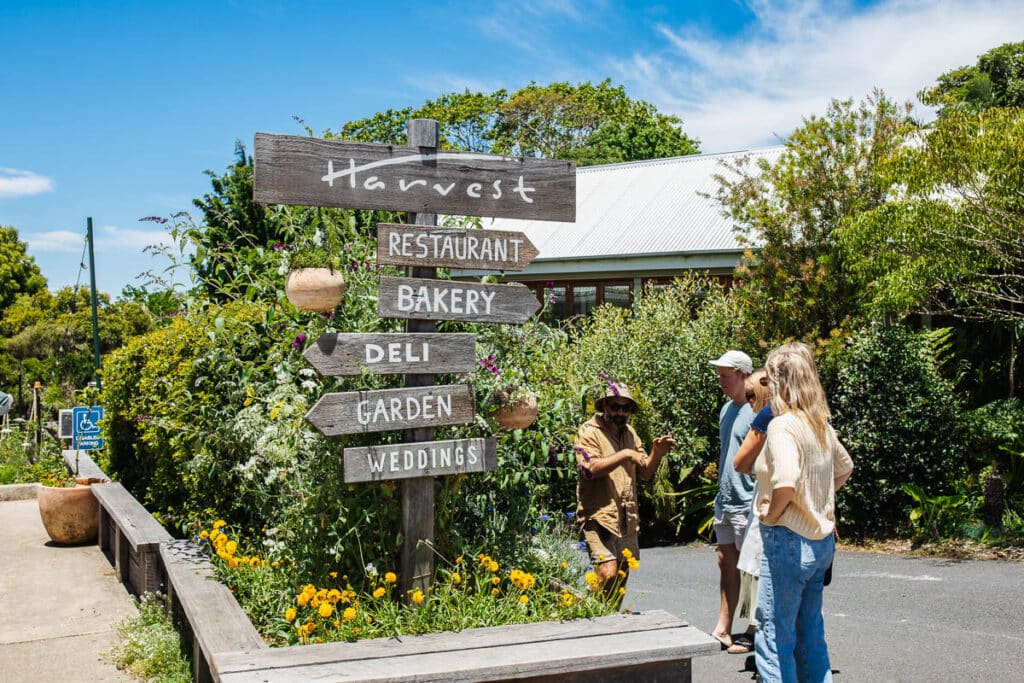 Surfing Lessons
Fancy hanging ten with the cool kids on Belongil Beach?
Then you'll need to brush up on your skills. Backed by 25 years of experience, Let's Go Surfing offers small-group and private lessons on the beginner-friendly waves of Main Beach. Classes can cater for all ages and abilities.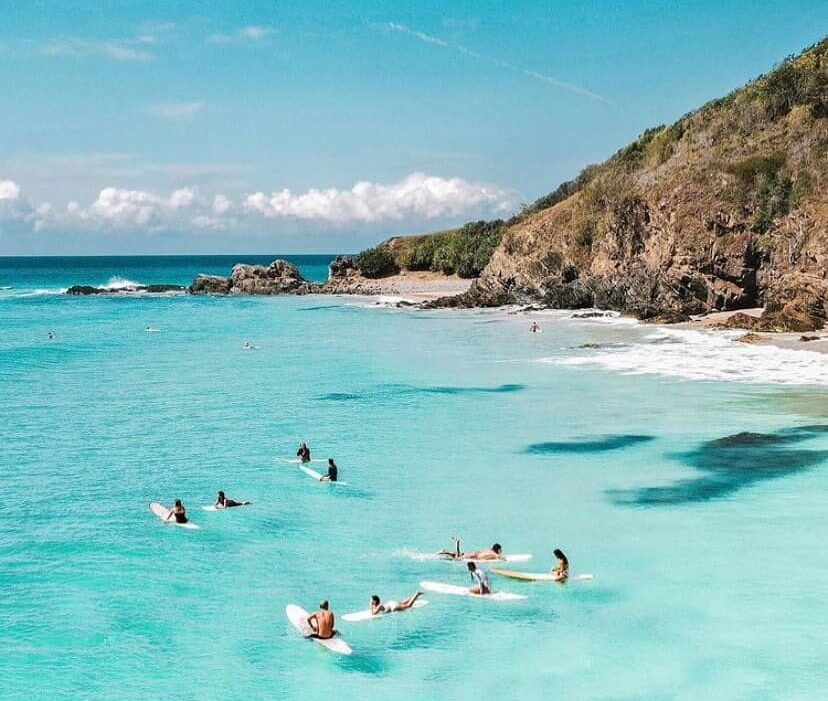 Kayaking with Dolphins at Wategos
While undeniably fun, you need a degree of determination and coordination to stand up on a surfboard. Kayaking, on the other hand, is easy to pick up from the get-go. After a quick briefing, Cape Byron Kayaks will lead you out to paddle around the iconic Cape Byron Lighthouse.
There's a 90% chance of encountering dolphins on each tour. And if you're among the unlucky few, your next trip is free.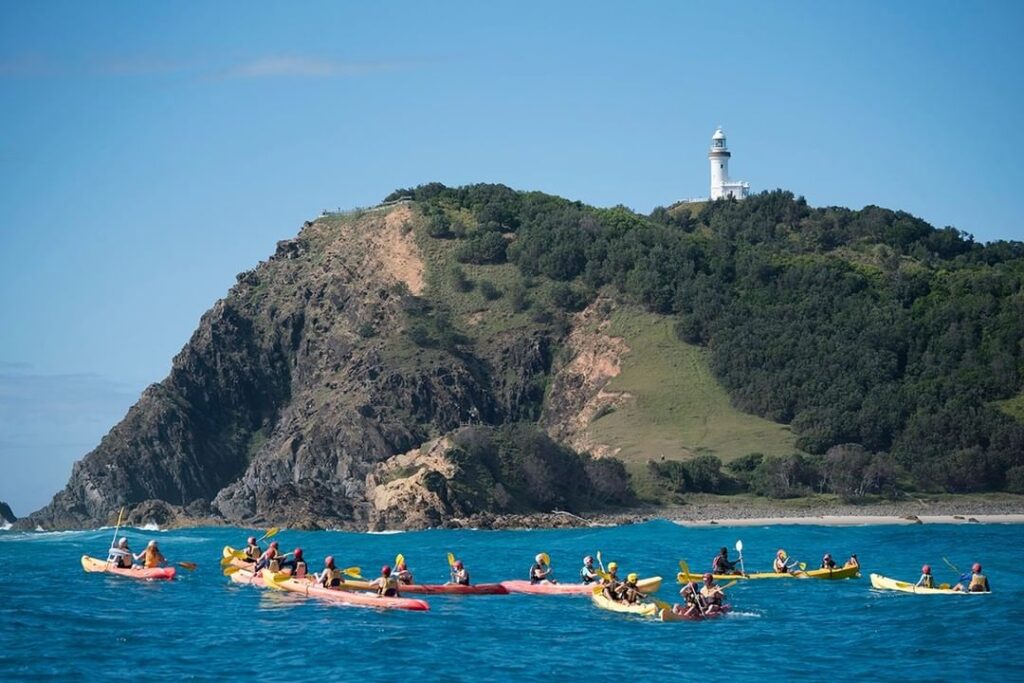 Horse Riding on the Beach
Unleash your inner Daryl Braithwaite with a wild horseback ride along a stunning Byron Bay beach. Zephyr Horses run the perpetually-popular Forest to Beach tour, which sees you trotting through some of the region's most spectacular coastal scenery.
Book the sunset or sunrise option for a magical photo op or the pub lunch/brunch tour to throw a hearty meal (and beers) into the mix.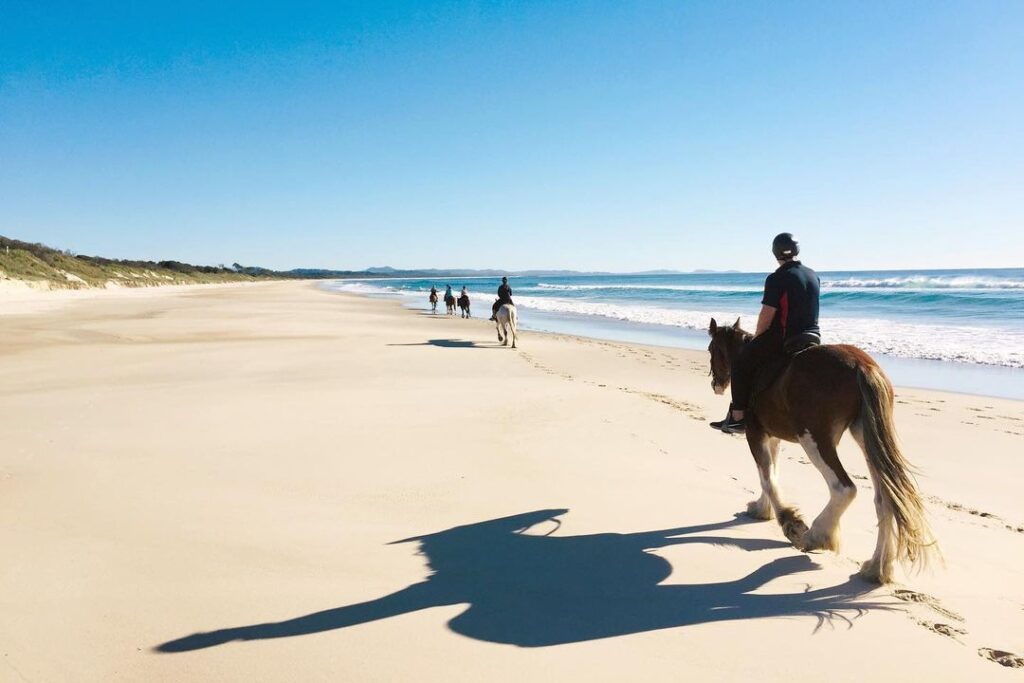 Skydiving over Byron Bay
What better way to admire the splendour of Byron than hurtling towards the earth at 200 km/h? Skydive Australia is the region's leading outfit, earning a stellar reputation for safety and service over the last 20 years.   
The adrenaline-pumping jump dropzone offers sweeping views of the city and sea. Plus, every skydiver gets a wrist-mounded camera to capture their death-defying feat.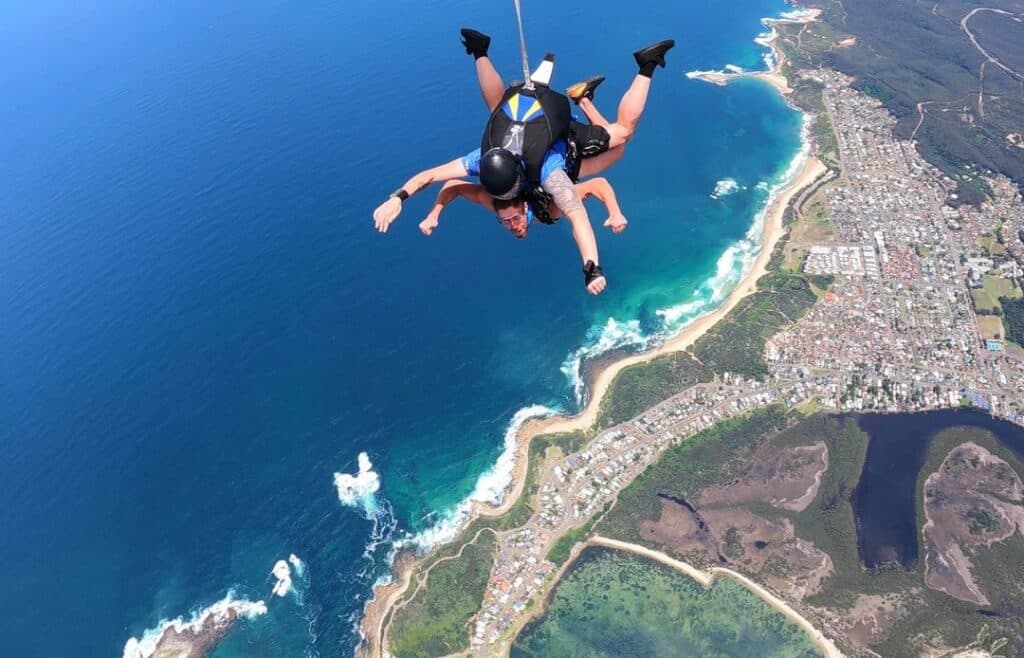 Book a luxury villa
Live the boujee life with a lux Byron Bay villa from Luxico. With a solid selection of pre-vetted holiday lodgings throughout the Shire, this boutique agency has the perfect option for a relaxing weekend escape.
Just don't try and host a boisterous birthday bash, as noise restrictions are strictly enforced in Byron.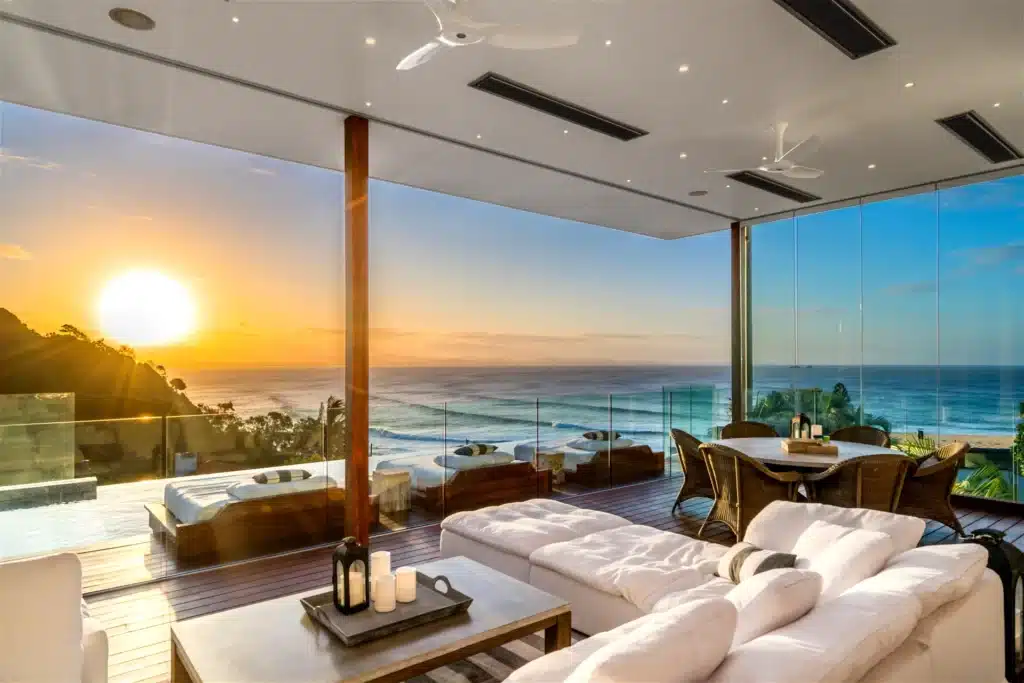 Delta Kay Bush Tucker Tour
Learn about age-old Bundjalung culture on a Cape Byron Bush Tucker tour. A respected indigenous guide named Delta Kay leads each outing, providing insights about her people's customs and traditions.
The best bit? The trip culminates in an authentic bush tucker-tasting session.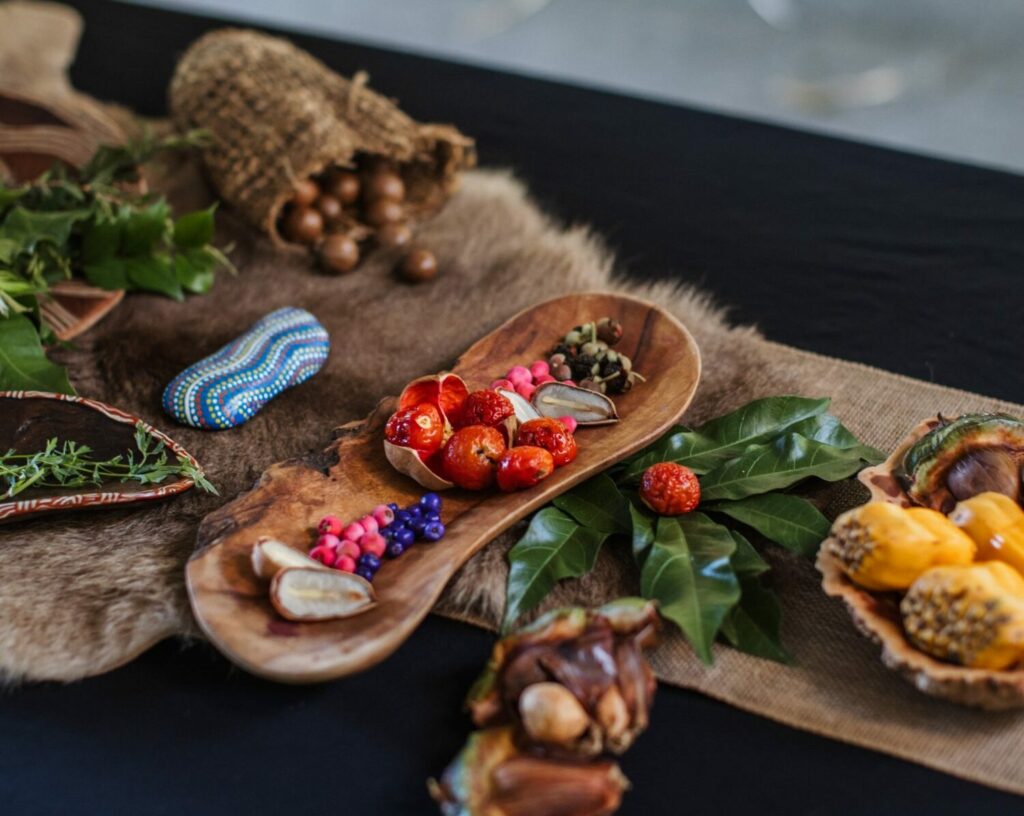 Book These Byron Bay Birthday Ideas with Kiff & Culture
Found something that tickles your fancy?
Most of these unique Byron Bay birthday ideas come as optional extras on our three-day Brisbane to Byron Food Trail.
Or, if you're looking for a half-day shindig, check out our Byron Bay Foodie Tour instead.