Craving to slurp on Byron's best single-origin coffee?
We've got your back. From authentic crop-to-cup plantations to hidden hinterland farms, we're covering the region's top growers.
Idyllic climatic conditions and a collective commitment to sustainability make Northern NSW a top coffee-growing region. All three of these fabulous local producers pump out refined single-origin beans—rest assured, you won't get a two-bit blend.
Zentveld's Coffee Farm & Roastery
As pioneers of Australia's coffee-growing industry, the Zentvelds have been honing their craft for decades. A husband-and-wife team of avid coffee enthusiasts began the venture in 1993. Since then, they've worked hard to become one of the most sought-after industry brands.
The Zentvelds boast a sustainability story to match their success. Around 20% of the verdant Newrybar farm has been set aside for native trees, making it a refuge for wildlife like wallabies and birds. A pesticide-free approach, on-site bee-keeping, and composting help nurture the delicate ecosystem.
But the farm stands out for its uber-unique crop-to-cup coffee-tasting experience. After touring the estate, punters can pull up a pew at the Roastery to sip aromatic Arabica coffee made from freshly-plucked beans. It's one of the few places in Australia coffee connoisseurs can savour an authentic zero-kilometre experience.
There's no need to travel to Byron to sample their wares. The Zentveld's sell 100% Australian-grown beans on their online store.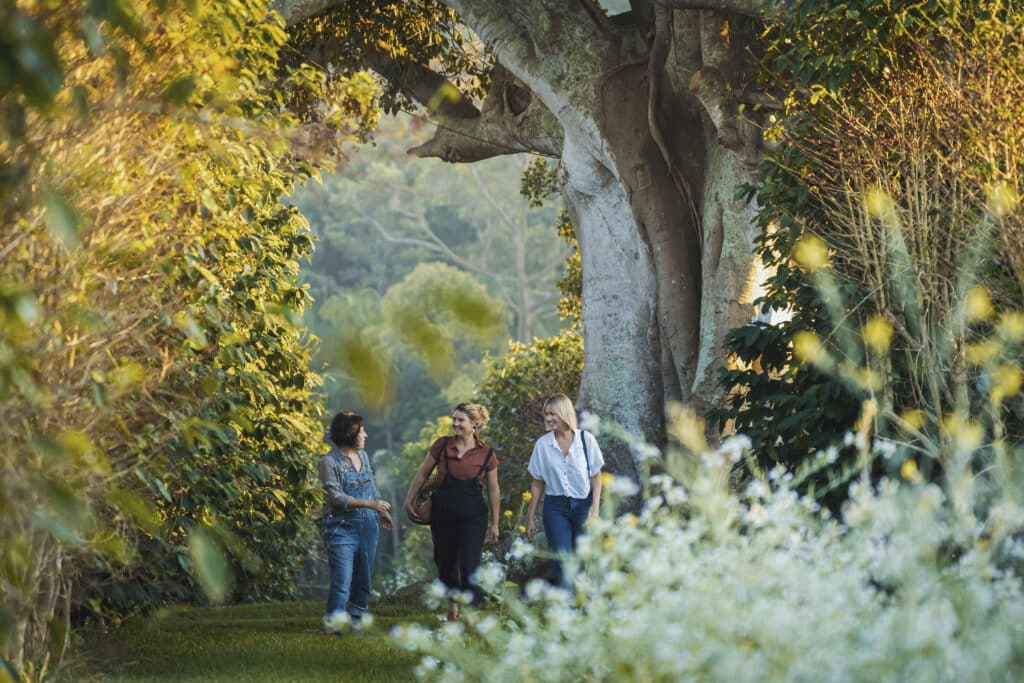 Kahawa Estate Coffee
Perched high on the Alstonville Plateau, this sprawling hinterland estate specialises in the K7 variety of Coffea Arabica. The exotic Kenyan variety thrives in these rich volcanic soils, partly thanks to the region's abundant rain.
A duo of coffee connoisseurs purchased the estate to continue the works of the Webber family, who kick-started the venture in 2003. Seth and Michelle Wreyford oversee the production process, from tending trees to monitoring mature cherries and harvesting the crop.
Medium-bodied coffee lovers should give their Lava a shot, which exudes well-balanced flavours and has a sweet, tangy finish.
More taken with the dark stuff? Give Magma a go for its rich, complex flavours and smooth velvety finish. Both varieties are available to purchase online.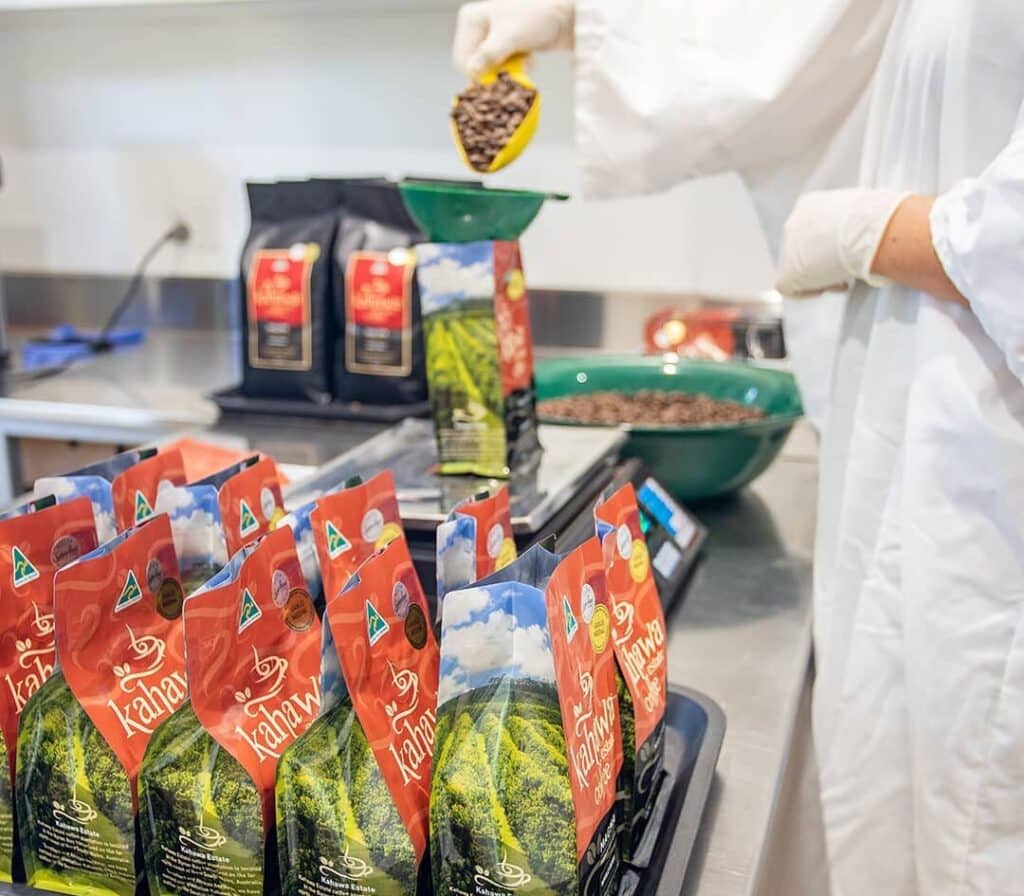 Mackellar Coffee
Set in the temperate micro-climate of the Mackellar Ranges, this award-winning grower does four varieties of single-origin Arabica coffee. Each delicious batch gets handpicked or machine harvested, then processed and slow-dried in the sun.
Fanatical about freshness? The grower roasts its beans to order, sending out customised shipments twice per week.
As for the taste, Mackellar is famous for striking the perfect balance between roast aroma and flavour. Expect a compelling degree of acidity and a distinct nutty chocolate character with every sip.
Tours of the 250-acre farm aren't available. But don't worry; you can order a bag online.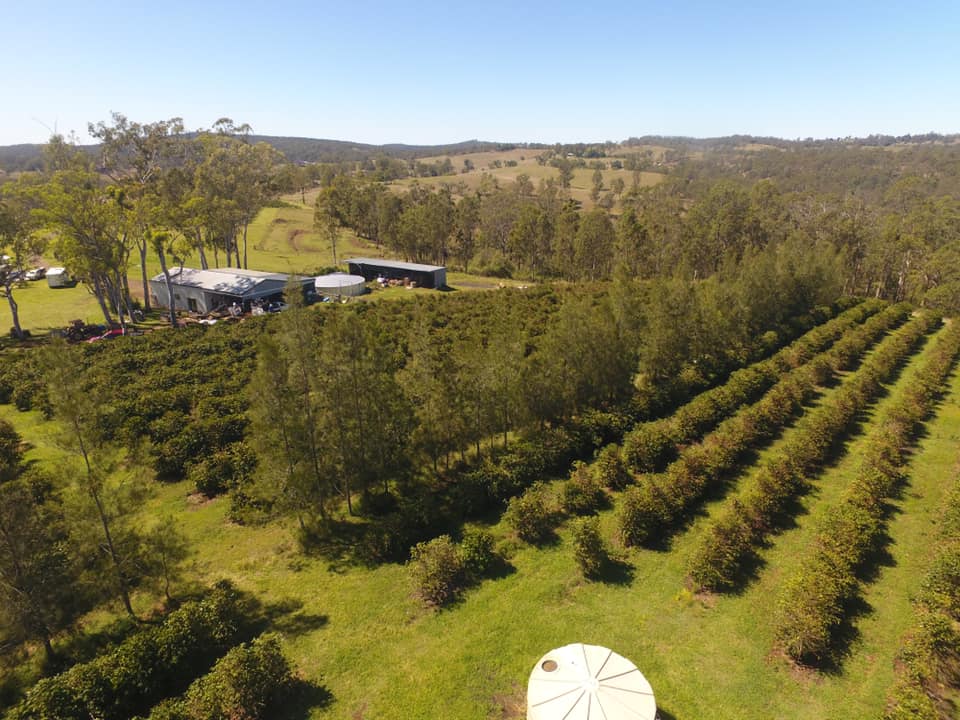 Visit Byron's Best Single-Origin Coffee Growers with Kiff & Culture
Keen to treat yourself to a true crop-to-cup coffee experience?
Join us on our Byron Hinterlands Paddock-to-Plate tour. We slurp sensational single-origin coffee at Zentveld's, then chow down at some of the region's top farm-to-table restaurants.