Are you a foodie or culture lover in search of your next great adventure? Look no further than Kiff & Culture's public day tours of the stunning Byron and Tweed Hinterlands. We offer the ultimate way to sample delicious local cuisine and learn about the fascinating culture of the region. Come along and discover the hidden gems of the Tweed Valley and the Byron Hinterlands with us.
Tweed Valley Food & Culture
This tour takes you on a journey through the stunning Tweed Valley, including stops at a working fruit farm, vibrant arts precinct, and a top-notch distillery. Along the way, you will have the chance to sample local produce, chat with artisans, and enjoy a gourmet lunch. The cost of the tour is $160 AUD per person.
Byron Hinterland Paddock to Plate
Alternatively, you can join us on the Byron Hinterland Paddock to Plate tour, which offers a behind-the-scenes look at a coffee plantation, hinterland village, and brewery or gin distillery (depending on availability). This tour is a great way to learn about the production process and taste the finished products of the Byron Hinterlands' food and drink scene. The cost of this excursion is $175 AUD per person.
Both tours are guided by locals who have a wealth of knowledge about the region and its culture. We focus on supporting local businesses that follow sustainable practices, and we are committed to promoting responsible tourism and inspiring our guests to make sustainable choices when it comes to eating, shopping, and vacationing.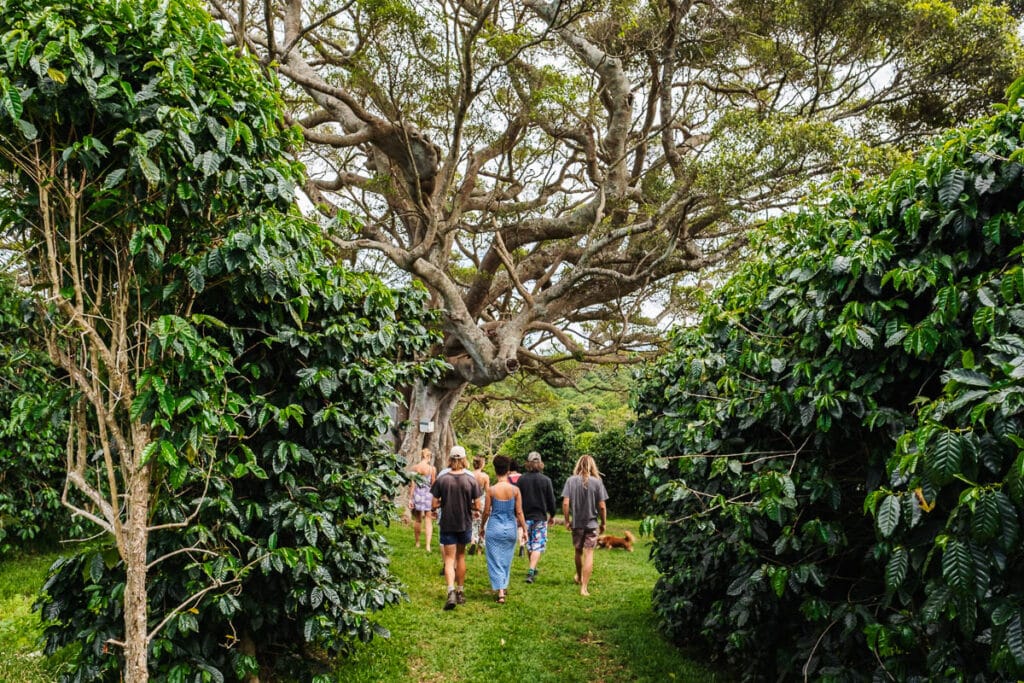 Book a Public Tour of the Byron & Tweed Hinterlands
Bookings for these tours are now open, so don't miss out on the opportunity to explore the Byron and Tweed Hinterlands with Kiff & Culture. We look forward to showing you the best that these beautiful regions have to offer.