Engaged? Bet you've got laser-focus on your wedding day. But there's a host of other wedding events you'll have to start planning!
Confused about where to start? Don't fret because we've got you. Here's a list of everything you'll need to know about the most common wedding events to consider. 
Read on with pen and wedding planner ready. Start mapping out the perfect celebrations for your big day. 
1. Engagement Party
One of the most common wedding events is the engagement party. It's hosted by the couple or parents and the typical timeframe is within a couple of months of engagement. And the invite list consists of family and close friends.   
Looking for a venue? City Winery in Fortitude Valley provides a classy party setting with plenty of delicious food and drinks.
2. Bridal Shower or Couples Shower 
If you're holding a bridal shower, invite the ladies for a fun and relaxed day. The mother of the bride, the bridal party or both organises the bridal shower.
Want a couples shower instead? If so, this is not hosted by the couple. Your parents or wedding party will need to do the honours. This is your time to sit back and enjoy the revelry in celebration of you.
Fun games and gifts for the happy couple are the order of the day. And if you want to hold it somewhere special with award-winning food and magical scenery… we've got you covered. 
3. Hens Party and Bucks Night
Assemble the wedding party crew and let your hair down before the big day. 
It's typical for the gals and guys to split their events. The hosting duties are typically performed by the maid of honour and best man. The invite list consists of close family and friends, including the wedding party.
The theme of a hens and bucks night should be FUN. You've done the hard yards planning a wedding. Let the stress melt away with good times, plenty of drinks and a relaxed vibe.
We're here to help your crew to plan a party to remember. We specialise in adventures filled with food, libations and plenty of fun. Contact us to curate the perfect event.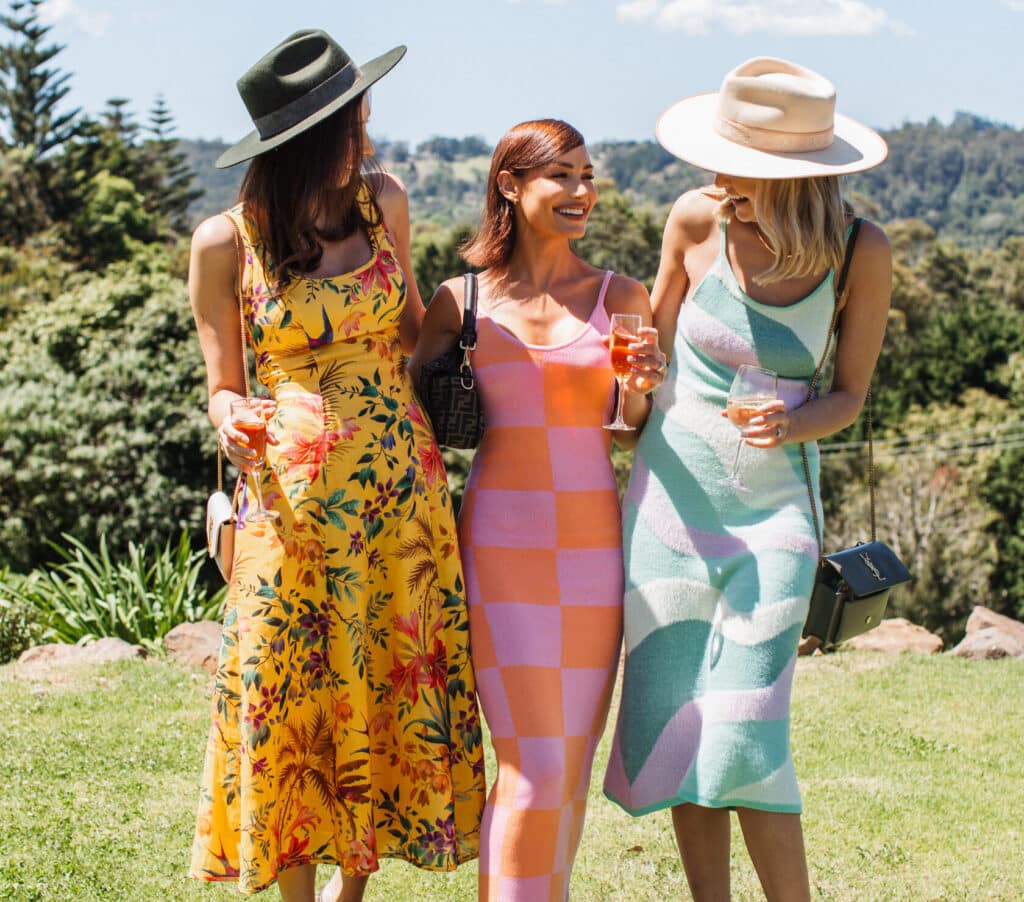 4. Welcome Party
Destination wedding on the cards? It's customary to have a welcome wedding event for guests who've travelled. 
Making the trek to a destination wedding can be a stretch. So holding a welcome party is a thank you for guests' commitment to attend. It can be a cocktail party after the rehearsal dinner, or a stand-alone event. 
The invite list should consist of any out-of-towners who made the effort to be there. 
5. Wedding Party Lunch
Your wedding crew has your back. They've been there through the stress. And they've probably made some pricy purchases to look the part.
Holding a wedding party lunch is a thank you for their support. You can choose to have everyone in attendance, or split the ladies and lads up. 
Treat them to a scenic day trip filled with fun and refreshing drinks with one of our food trails.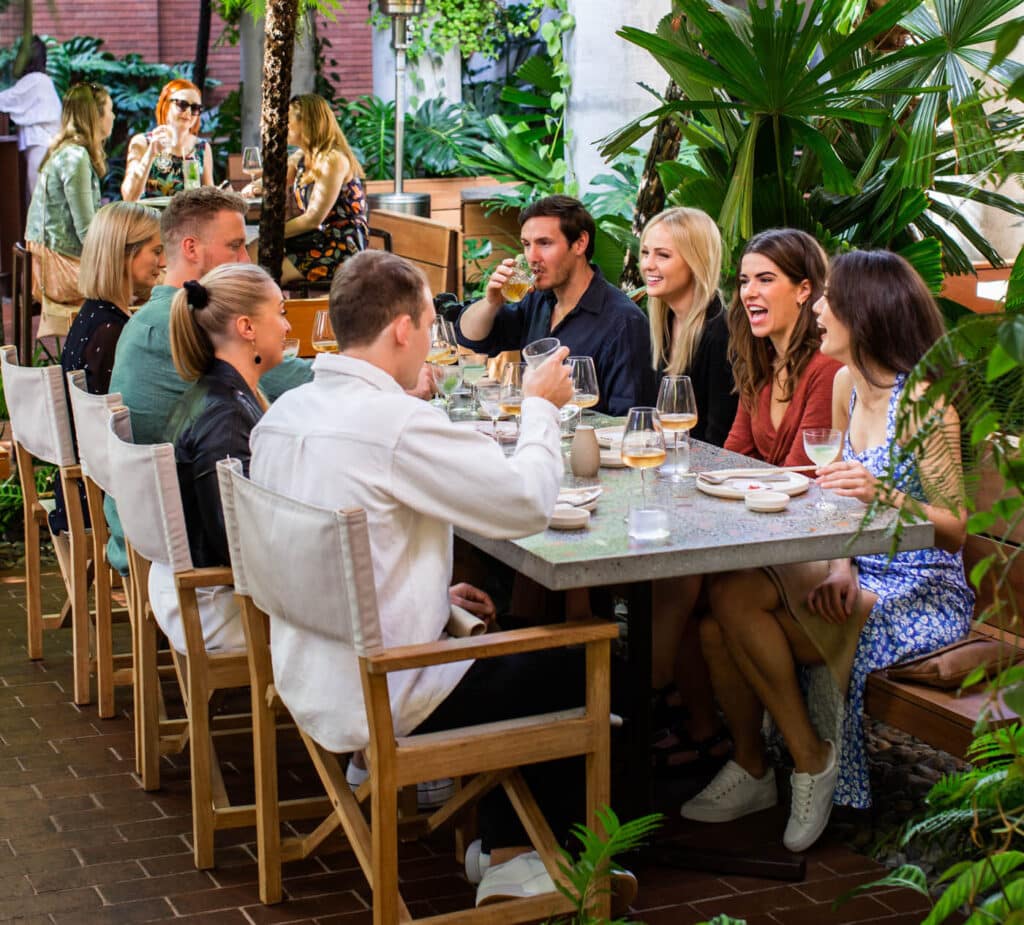 6. Rehearsal Dinner
One or two nights before your wedding, you can hold a rehearsal dinner. Traditionally, this wedding event is hosted by the groom's parents. However, in modern times, the couple can choose to do the hosting. 
Usually, the invite list consists of the wedding party and close immediate family. However, if you're having a destination wedding, you may choose to extend the invite list to all wedding guests, depending on your budget. 
7. Wedding Ceremony
This is it! The most important of all your wedding events.
In the past, the wedding ceremony and reception were hosted by the bride's parents. These days it can be the couple, one set of parents, or both. 
Invitations are generally sent to guests months in advance. Typically, invitees are close family and friends. But who makes the cut comes down to budget and how big your wedding is.  
Do you have travelling guests? Holding your reception at a hotel can be convenient. The Calile Hotel in Brisbane's CBD has stunning spaces to hold your ceremony and reception. Looking for a beach location? Try Halcyon House. Wow your guests with beach views and poolside cocktails. 
8. Day After Brunch
This wedding event offers the couple an opportunity to say goodbye to guests. And thank them for attending.
On your wedding day, you're stretched thin. So an informal day after brunch gives you time to mingle and catch up with loved ones.
Want a hand with pre and post-wedding soirees? Contact us for a custom food and drink adventure, or, choose from our packages.