Have corporate retreats been put on the backburner? It's understandable given the pandemic and the pivot to remote and hybrid work. 
But as the world returns to some semblance of normalcy, it may be time to organise a team building retreat. A well planned corporate retreat can elevate morale, get the creative juices flowing and foster team spirit.  
We've got the stats to prove corporate retreats are a great addition to your organisation. Book a retreat and blow away those post-pandemic cobwebs. 
Hybrid Work Is on the Rise 
The future of work is hybrid. And we've got the stats to prove it. 
Before the pandemic, 48% of employees spent all their workdays in an office. But now? The figure is 4%, according to PwC research.
 44% of Australian workers are hybrid workers, splitting their time between the office and home. 
90% of Australian workers want flexible work arrangements to continue post-pandemic. 
43% of workers stated that no access to hybrid work models could cause them to quit. 
But with this increase in hybrid work, it's crucial to create a space for face-to-face engagement. This brings us to our next point…
In-Person Communication Is Still Important 
While hybrid work provides flexibility, it's at the cost of a good old-fashioned face-to-face meet-up. And the stats show that in-person communication is still important to employees. 
81% of millennial employees find face-to-face interaction more effective, as reported by Forbes. 
91% of workers still want office time to connect with peers, according to Swinburne University research. 
Between 25% to 33% of people were experiencing heightened anxiety and low mood during the pandemic. One main cause was reduced social interaction. 
According to a TravelPerk survey, 25% of employees reported the reduction in in-person communication was an issue with hybrid work models. 
Face-to-face requests are 34 times more effective than digital means, according to Western University research. 
Corporate Retreats Can Boost Job Satisfaction and Attract New Hires
The data shows that perks like corporate retreats can attract potential staff. And elevate the satisfaction of your existing team. 
60% of applicants consider perks and benefits a significant factor in accepting a job offer, according to a Glassdoor Employment Confidence survey. 
In a Society for Human Resources Management survey, 92% of workers reported benefits contributed to job satisfaction.
It's estimated Millennials will make up 75% of the Australian workforce by 2025. And given they value good organisational culture and workplace relationships, these factors will become important for retention. 
96% of workers in the Asia Pacific region consider corporate travel to be impactful to their job satisfaction, according to the Global Business Travel Association.
A Hilton Hotels survey reported that 65% of millennial participants consider work travel to be a benefit and a signifier of importance in their company.
A Stratos study found that 83% of employees consider corporate travel to be a major perk of their position. And 73% reported the ability to travel for work elevated their job satisfaction.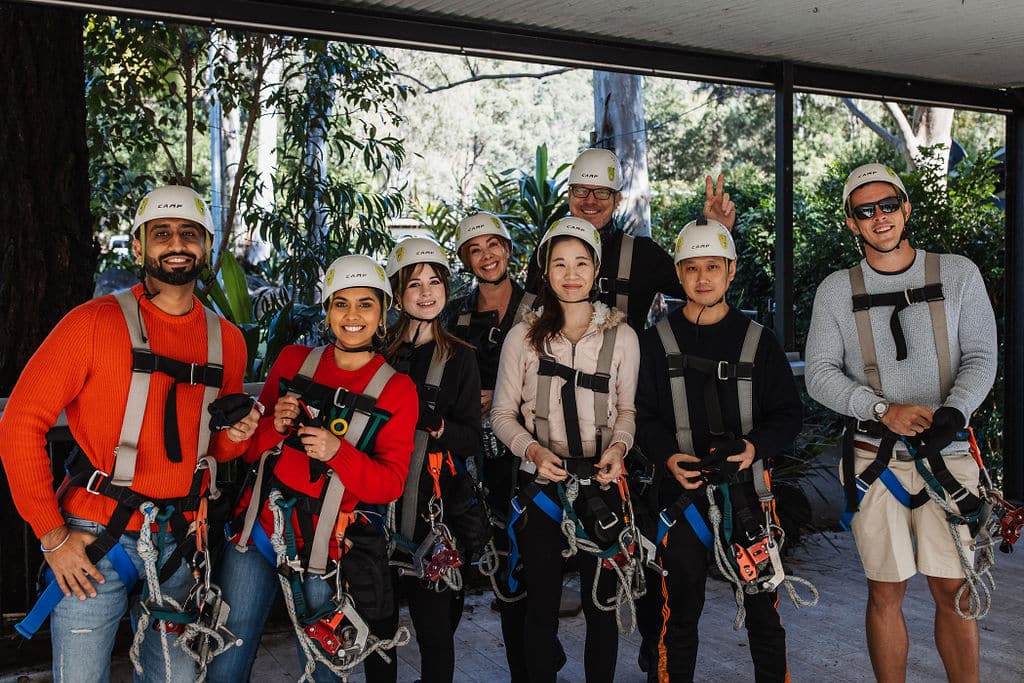 Corporate Retreats Can Contribute to Wellness and Belonging
A Monster survey showed that 69% of employees experienced burnout symptoms while working from home during the pandemic.
Loneliness can increase the risk of mortality anywhere from 26% to 45%, according to University of California research. 
An Indeed survey uncovered that 73% of remote workers miss workplace socialising.
Data from an Airbnb survey showed that merely thinking about an upcoming trip may increase happiness by 18%.
Corporate Retreats Encourage Creativity 
Ideas feeling a bit blah? Arrange a brainstorming session at your next in-person corporate retreat to inspire creativity.
Scientific research involving 602 participants showed that virtual meetings dampen creativity. 
A TravelPerk survey reported that 34% of employees experienced elevated creativity on corporate trips.
Corporate Retreats Can Deliver ROI and Increased Productivity
Company culture is important for a company's success, according to 94% of executives and 88% of employees who took part in a Deloitte Survey. 
Happy employees are more productive by 12%, as discovered by University of Warwick research. 
Organisations with high levels of morale can outperform their counterparts by 20%. 
A feeling of belonging in the workplace can increase job performance by 56%, according to Harvard Business.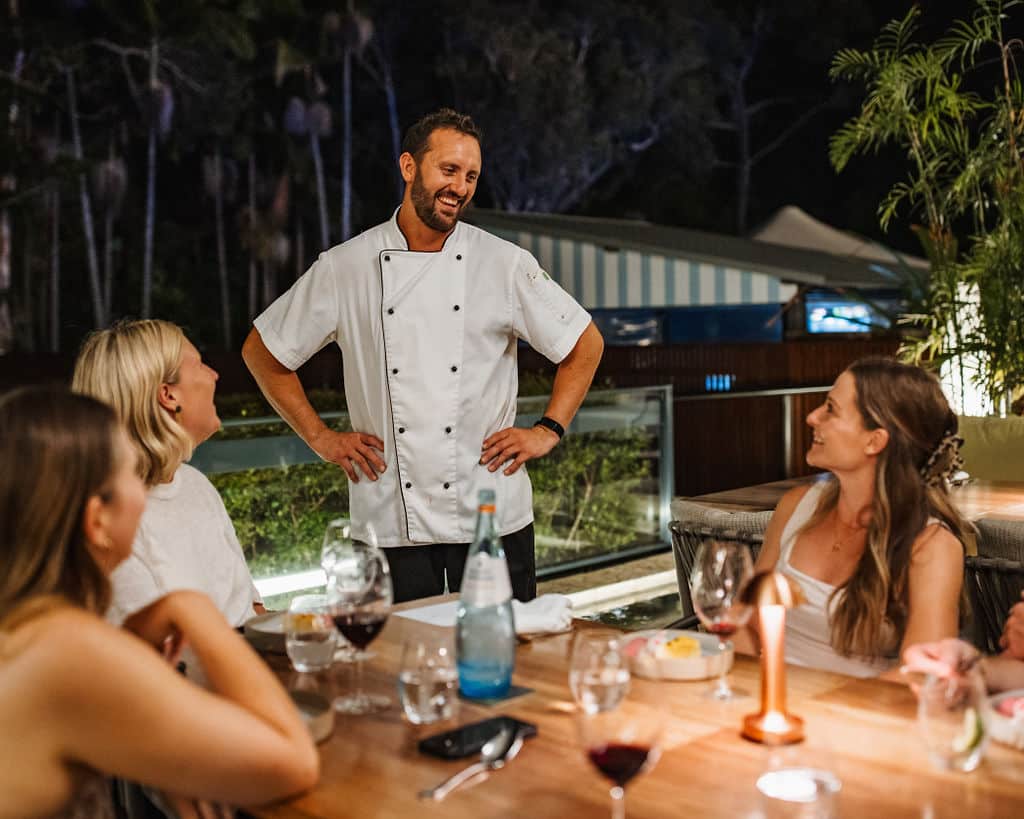 Wrap Up
Now you know that corporate retreats can deliver the goods, want some help planning one? We can take your team to some of the most scenic areas between Brisbane and Byron. 
We've got packages where you can socialise over gastronomic delights, drink in stunning vistas, and stay in top-notch eco accommodation. 
And if you've got something different in mind, we'd love to help. We can plan bespoke corporate retreats to knock the socks off your team. 
Contact us today to get the ball rolling.