Have rolling lockdowns and working from home arrangements dampened team spirit? The perfect remedy is a team-building corporate retreat.
And between Brisbane and Sydney, you'll find some of the most lush settings for a work getaway.
Here are 8 easy-to-reach destinations to consider for your next corporate retreat. So you can let your hair down and get back to business!
1. Brisbane 
If you want to make a big impact with your staff, Brisbane's Calile Hotel will deliver. 
This designer hotel is located in inner-city Brisbane. It boasts impeccably designed rooms with minimalist aesthetics. It's a slice of Palm Springs in the heart of Brisbane.  
The Calile has a range of restaurants to choose from. You can also take advantage of their medi spa and stunning pool. 
The Calile are happy to work with you to curate the perfect event. They have a range of board rooms, function rooms and spaces to host stylish corporate gatherings. 
Want to experience the best of Brissie during your stay? Kiff & Culture's Brisbane Artisan Food and Drink tour will take you there.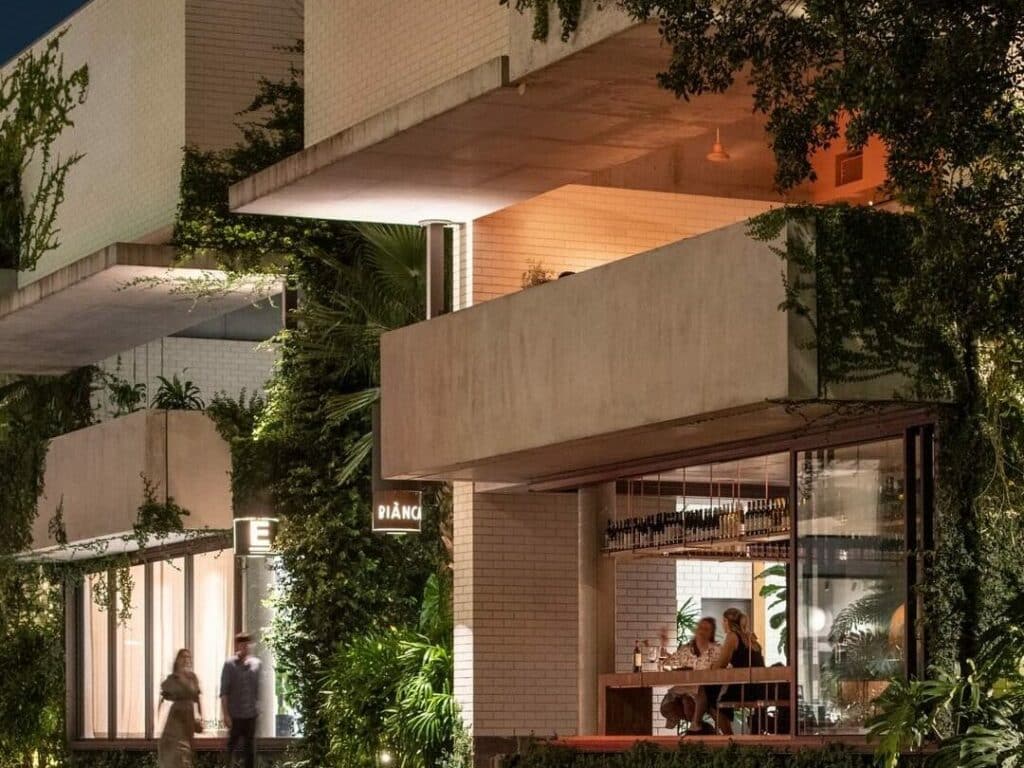 2. Tamborine Mountain
Cedar Creek Lodges is a popular corporate retreat venue located in the picturesque gem of Tamborine Mountain. Only a hour or so drive from Brisbane, the area is home to stunning scenery.
Your team can unwind in the architecturally designed lodges peppered amongst the lush rainforest. And there are plenty of health and wellness activities available to relax, refocus and recharge. 
Kiff & Culture offer a day trip around the best wineries in Mt Tamborine. Your team can eat, drink and be merry in some of the most beautiful areas near Brisbane.
3. Lamington National Park
O'Reilly's Rainforest Retreat offers a reprieve from the hustle and bustle of city life. Ancient rainforests, and mountain ranges provide panoramic vistas and opportunities for adventure.  
Have sunset cocktails while overlooking the McPherson Ranges, partake in a range of team-building activities, and enjoy local fare and wine from the region. 
The sprawling property has a vineyard, campgrounds, accommodation, restaurants, meeting rooms, and event spaces. There are paid and free activities to do, such as treetop walks, 4WD adventures, and zip lining. This makes it hands down one of the best corporate retreat destinations in Queensland.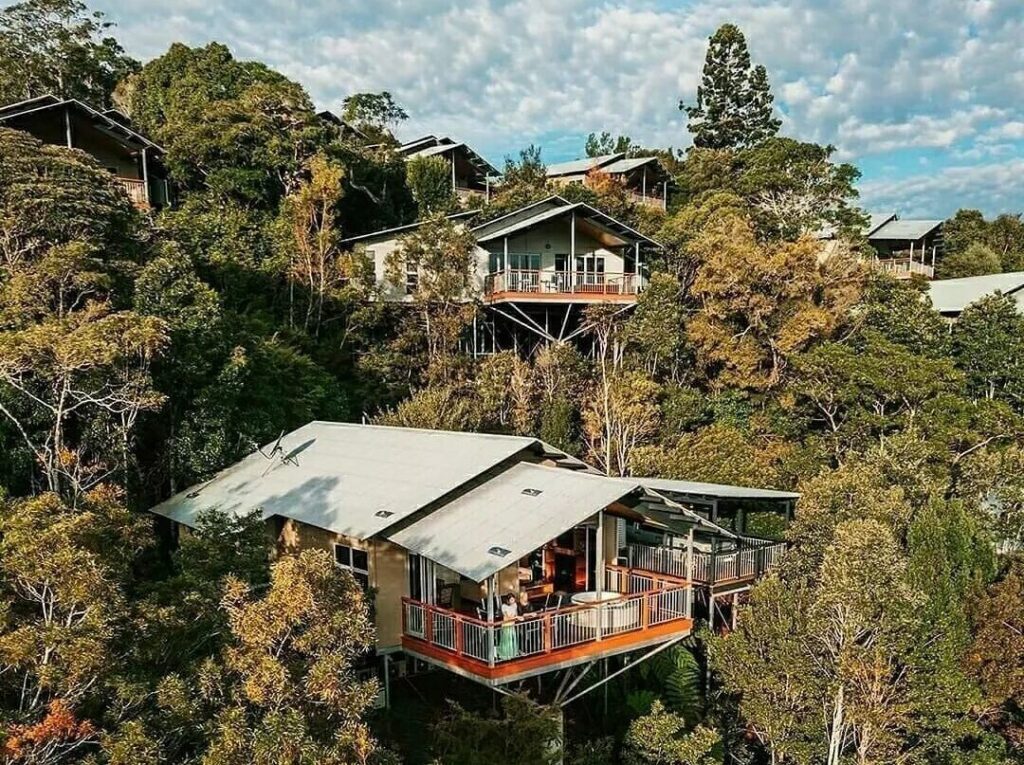 4. Surfers Paradise 
The Langham Gold Coast is right in the heart of Surfers Paradise with sandy beaches and vibrant night life on its doorstep. 
They cater to corporate events with meeting rooms a business centre. And you can unwind at their amazing pool area which boasts incredible ocean views. 
Surfers Paradise is the perfect launch destination to see the other side of the Coast. Kiff & Culture's Eat and Drink the Gold Coast tour will take your team out around Burleigh and Miami to enjoy top notch local food and drink. 
5. Tweed Coast
If you want to treat your staff to the best in luxury experiences, then consider Halcyon House on the Tweed Coast. 
Halcyon House has been voted as one of the best hotels in the world. The colourful and stylishly curated venue will wow your team. 
Located on Cabarita Beach, the hotel has a range of on-site and off-site activities to choose from. Enjoy the brilliant blue coastline, luxe accommodations and ancient Gondwana rainforests.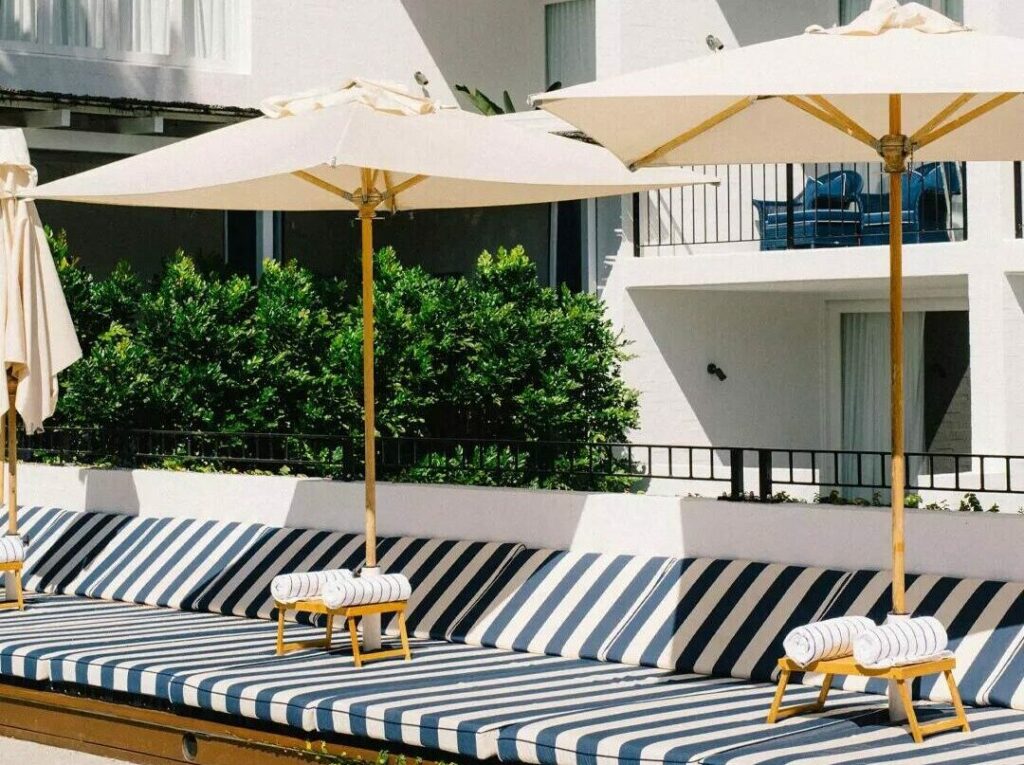 6. Byron Bay
Byron Bay may not be your first thought for a corporate retreat destination. It had a reputation as being a hippie haven back in the day. But these days there are venues with corporate retreat friendly amenities. 
Crystalbrook Byron is a short drive from the township of Byron Bay. It has world-class beaches, beautiful rainforest, and award winning eats all within reach. 
The resort runs a sustainable, eco business, all while not skimping on luxury. Your team can recharge with a host of health and wellness facilities and activities on the grounds. And you can get down to business with their event and meeting rooms. 
Want a done-for-you tour of the best of Byron Bay? Check out the 3-day Brisbane to Byron Food Trail by Kiff & Culture. Included in the tour is a stay at Crystalbrook Byron, and a host of other activities and sumptuous treats. 
7. Ballina
Ballina is Byron Bay's quieter next door neighbour. It's a seaside holiday town with secluded sprawling coastline, national parks and river walks.
Located in Coolgardie, Ballina Shire, The Barn is a purpose built corporate retreat centre tucked away in the hinterland. It's architecture is modern, and stylish, with a rustic twist. The Barn is also equipped with modern tech capabilities, and meeting spaces.
You can partake in on-site or off-site activities, and have premier beaches and rainforest within reach. Or, you can contact Kiff & Culture for a curated tour of the area. 
8. Coffs Harbour
Does a crystal blue pool, costal views and ultra luxe rooms sound good? Then consider Opal Cove for your next corporate getaway.
Your staff can enjoy the spa, fitness centre, nature walks, and unique off-site adventures. Not to mention world class beaches and the Big Banana! 
Opal Cove has meeting and function rooms for any of your business needs. It's also easy to reach, being only 11 kilometres from the local airport.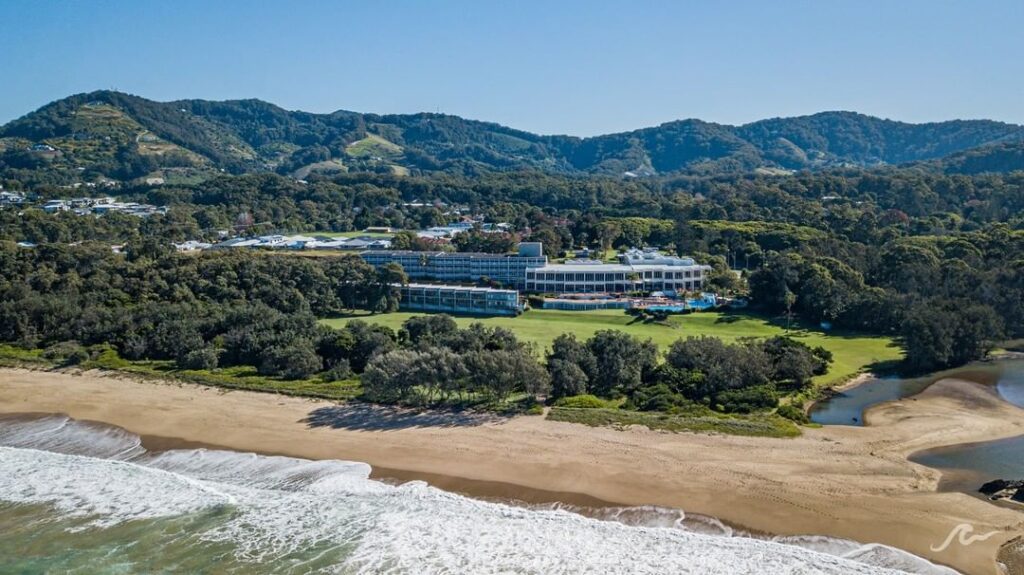 Image Credit: The Calile Hotel via Instagram, O'Reilly's Rainforest Retreat via Instagram, Halcyon House via Instagram, The Barn Retreat via Instagram & Opal Cove Resort via Instagram