Spring has sprung. So, it's high time you took advantage of the non-wintery weather by embarking on some epic day trips from Brisbane.
Wedged between pristine beaches, glam tourist towns, and rainforested mountains, the Queensland capital has abundant nearby attractions to explore. We're covering eight fantastic options so you can get out and about this Spring (or whenever, really).
Tamborine Mountain
A scenic, 1.5-hour drive south of the CBD leads you to Tamborine Mountain. Perched over the aptly-named Scenic Rim, these luscious ranges are awash with verdant rainforest hikes and gushing falls.
Not big on bushwalks? Swing by sublime wineries to sample top-quality plonk. Alternatively, you could meander between palm-fringed canopy on the lofty Tamborine Mountain Skywalk.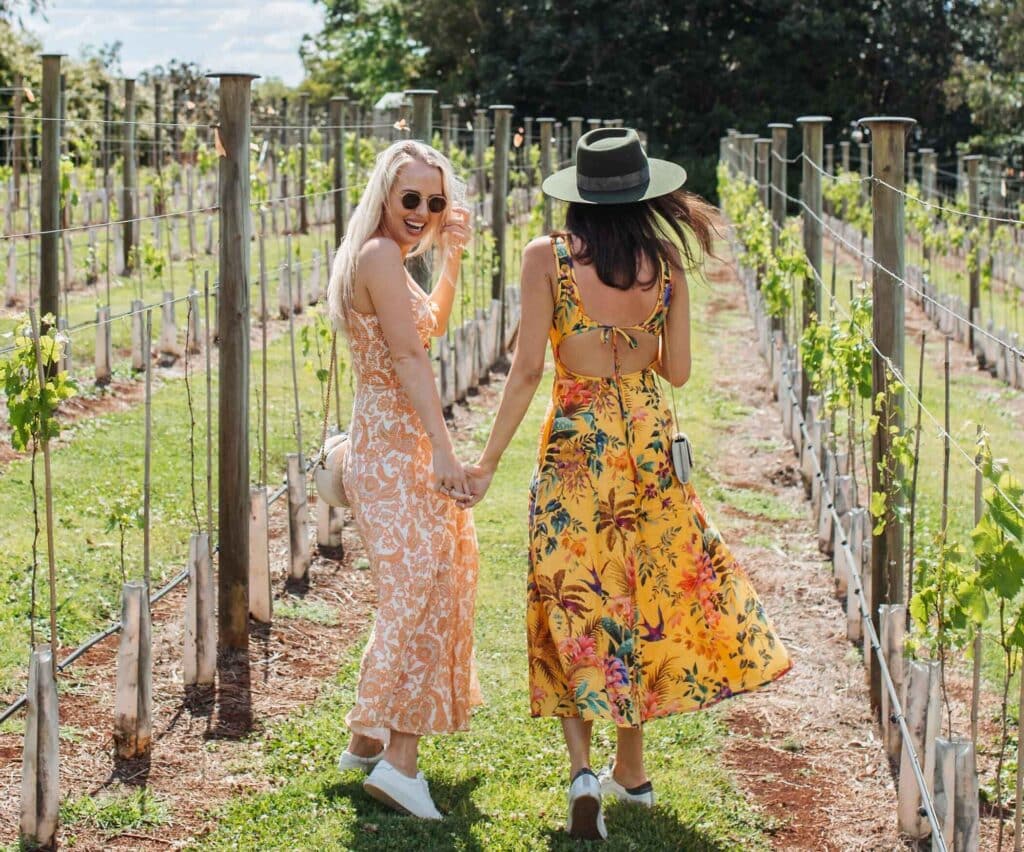 The Gold Coast
An hour down the Pacific Motorway takes you to the Gold Coast to savour those carefree springtime vibes. Chock full of surf-friendly beaches, cute brunch cafes, and chic boutiques, the Goldie is a glamorous socialite's playground
If you've got the little ones in tow, you can't go wrong with a theme park day out— Dreamworld gets our pick.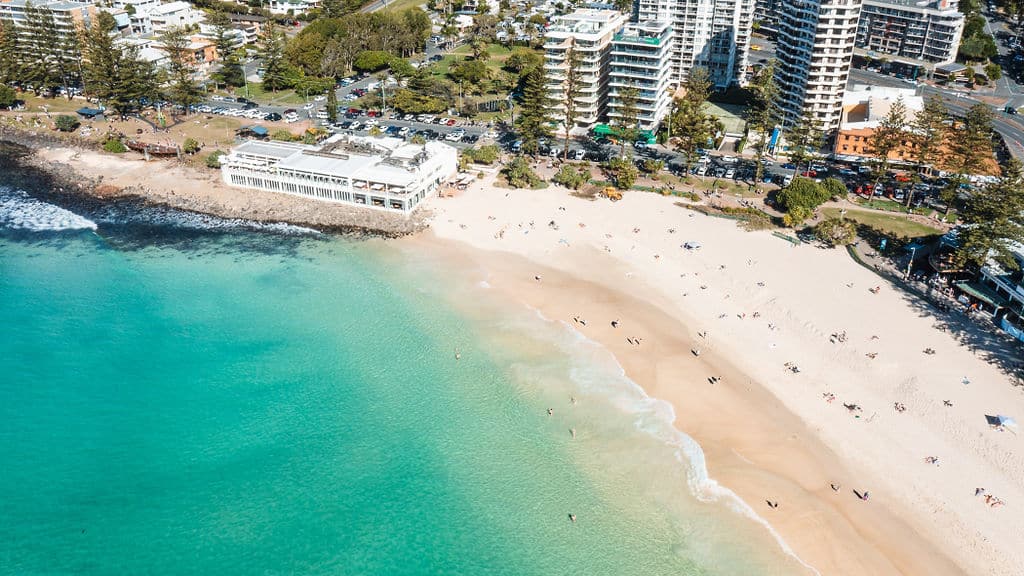 Minjerribah (North Stradbroke Island)
The North Stradbroke Island Ferry will get you to our favourite off-shore island in under an hour. At  Minjerribah, insightful Quandamooka cultural experiences await. Top contenders include smoking ceremonies, Dreamtime stories, and aboriginal-led walking tours.
Spring is a great time to spot humpbacks on Australia's only aboriginal-run whale-watching tour.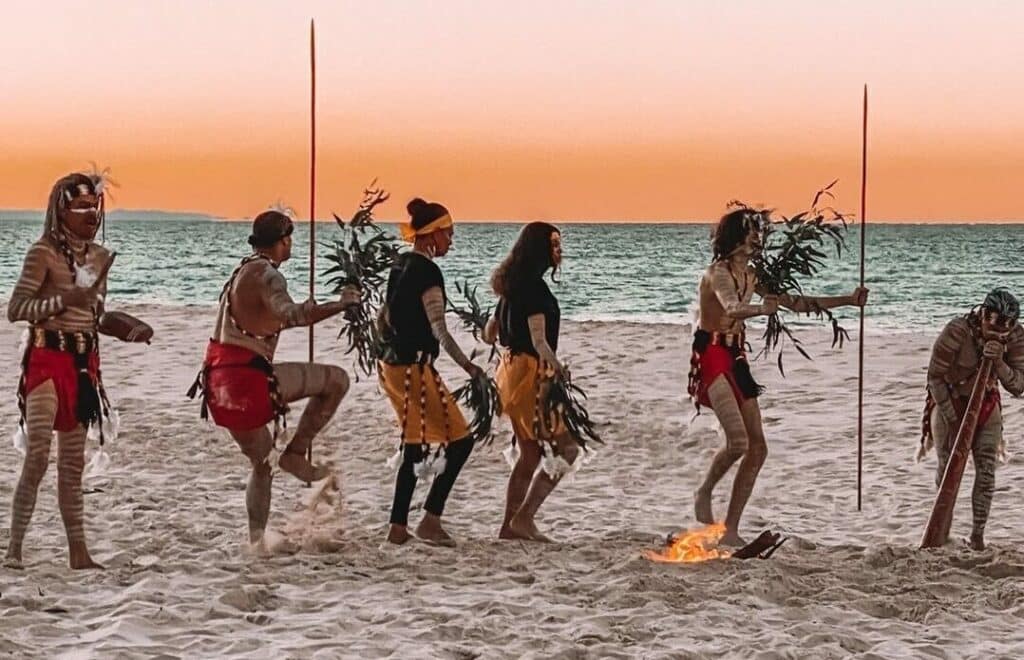 Mulgumpin (Moreton Island)
Just north lies Mulgumpin, where towering dunes tempt intrepid day-tripping adventurers. The protected sand island offers many outdoorsy activities, from summiting Mount Tempest to tobogganing down freakishly steep sand dunes.
Divers adore exploring its colourful off-shore reefs and barnacle-studded shipwrecks.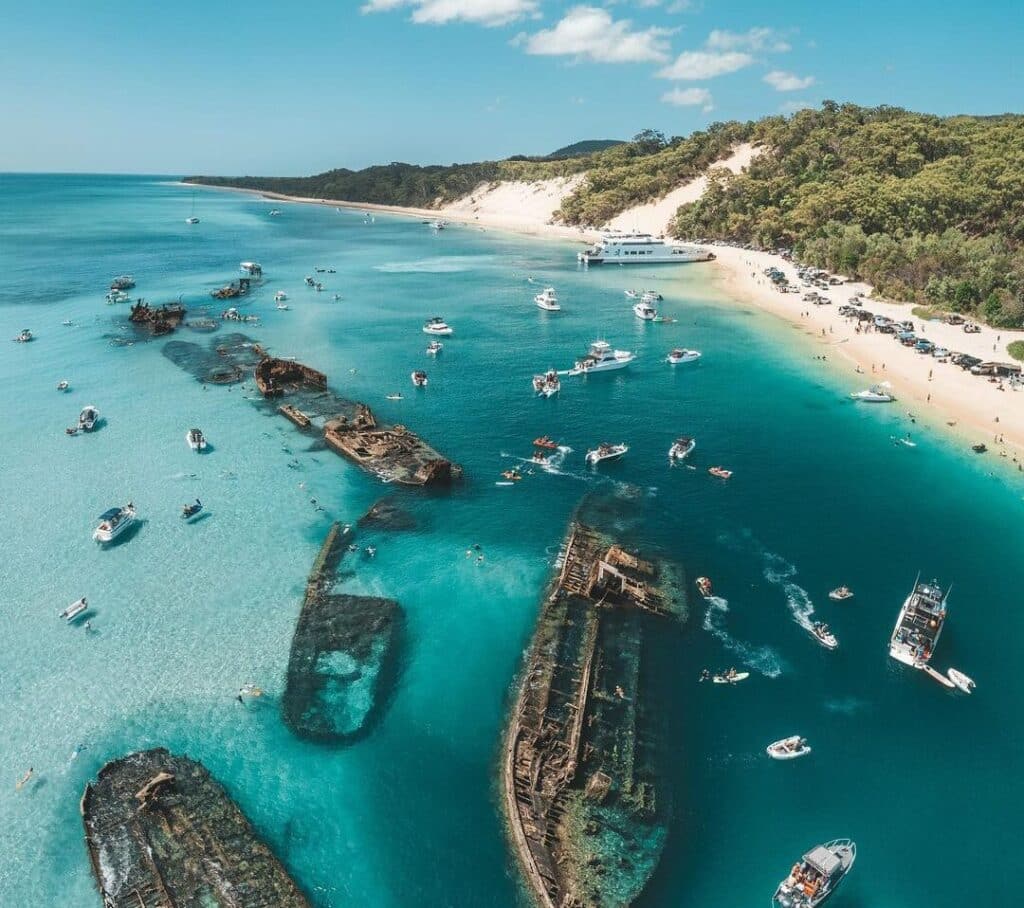 Noosa
While the two-hour one-way drive to Noosa is a stretch for some day trippers, its eclectic dining scene and epic scenery make it worth the drive. Temperate springtime weather makes this the perfect time to meander Noosa National Park.
Now you've worked up an appetite, treat yourself to a gourmet feast at one of the slick restaurants lining Hastings Street.
Tweed Hinterlands
Two hours south of the CBD lie the Tweed Hinterlands, a lush verdant landscape of ancient forests and green rolling hills. Driving through its scenic river-cut valleys is all part of the experience, so don't be put off by the lengthy commute.
But it's not just about scenery. Culture buffs will love perusing its artistic enclaves, while foodies will adore the fabulous farm-to-table dining scene.
The Scenic Rim
Stretching from Tamborine Mountain to world-class Granite Belt wineries, this award-winning region has adventures for every taste. Majestic mountains, fertile farmlands, Gondwana rainforests, and six stunning national parks form its famously eye-pleasing tapestry.
The drawback? You'll need more than a day to explore it all.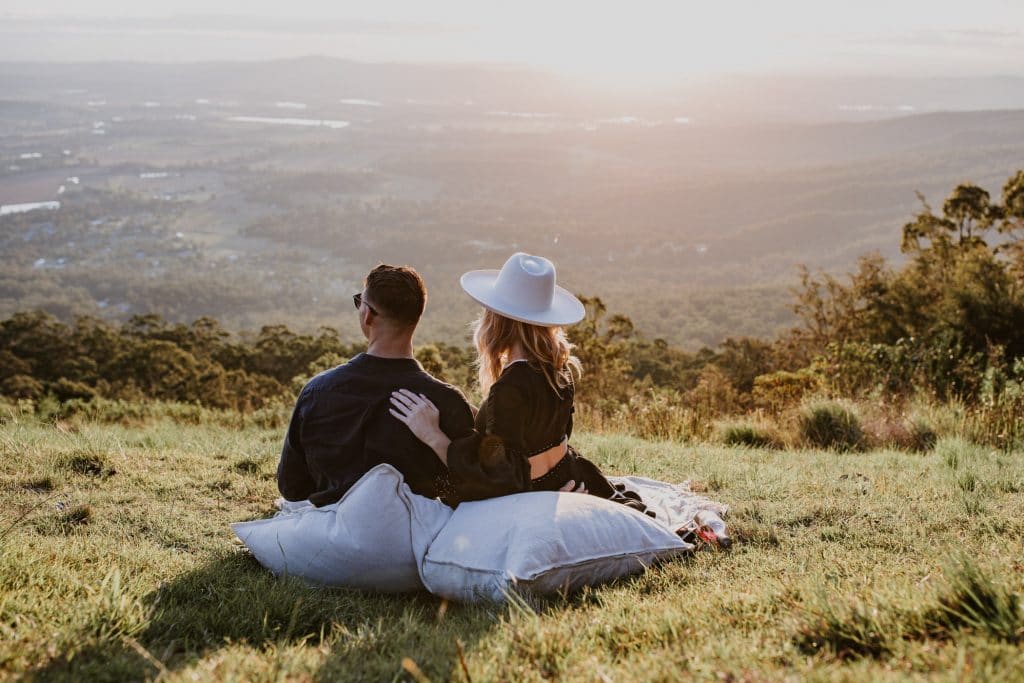 Book Awesome Day Trips from Brisbane with Kiff & Culture
Not chuffed about going it alone?
Then book an unforgettable food-focused day tour with us today. We offer a broad range of single-day gourmet excursions around Brisbane, from Tamborine Mountain to Tweed.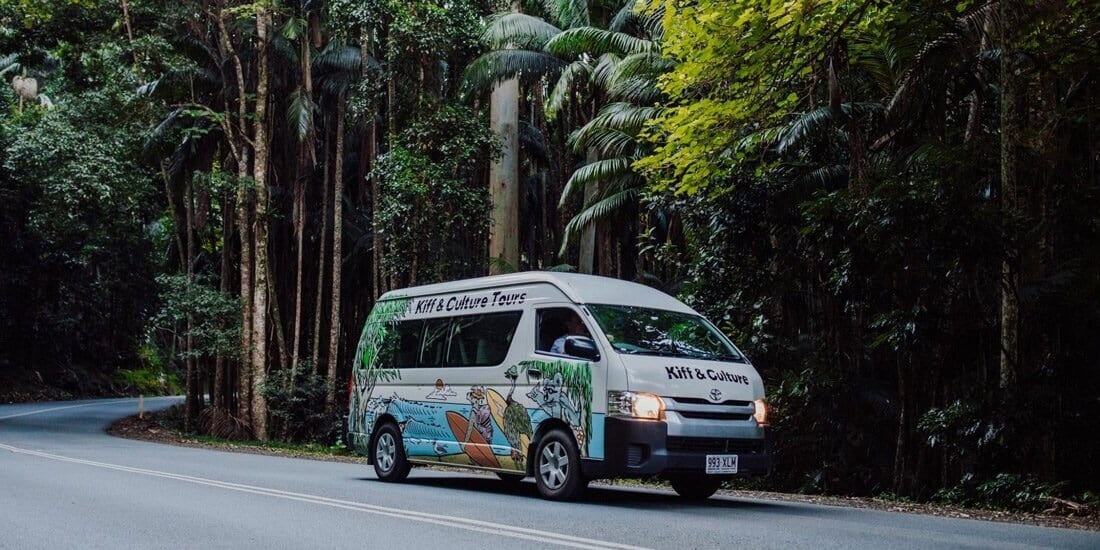 Image Credit: Quandamooka Coast via Instagram, mel.k.campbell via Instagram, Hastings Street Noosa via Instagram