We love the concept of low-impact brewing.  
So when we heard about the eco-friendly ethos at Earth Beer Company, we immediately added these Cudgen-based brewers to our tour repertoire.
Based out of a repurposed tin-packing shed, this small, community-driven brewer ferments a frothy ensemble of delicious hoppy suds. From easy-drinking lagers to flavoursome pale ales and seasonal releases like Avocado Kolsh, all these delightful sips have a minimal environmental impact.
We spoke to Tommy from Earth Beer Company to hear how their precious amber nectar is preserving the local ecosystem.
Keeping It Local
Rather than shipping ingredients in from abroad, the Earth Beer Company likes to keep things local. Some components come from Tropical Fruit World, a sprawling fruit farm located just down the road. Others are grown on-site, including the ripe avos brewed in their seasonal Avocado Kolsh.
"In continually trying to lower our footprint, we utilise hand-picked ingredients from our own backyard. Like our delicious Avocado Kolsch and Mango Weisse, or buying local Australian ingredients," Tommy says.
"In the past year, we began transitioning almost all of our base malt used to brew our beers to local, Aussie-grown grain. We also source most of our fresh fruit from our farm or local farms."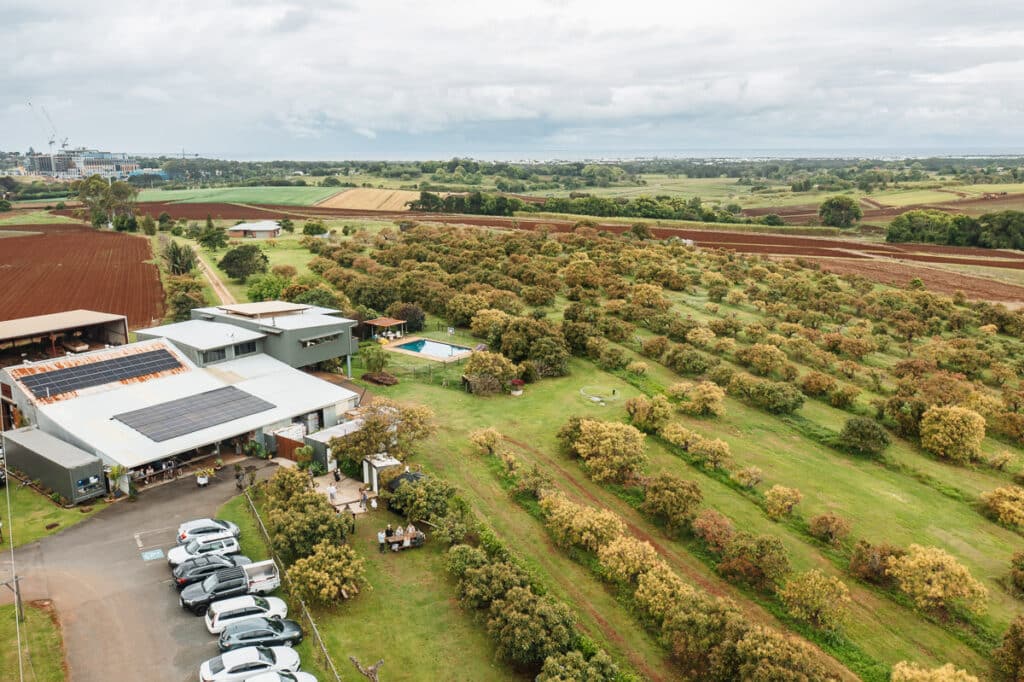 Reducing Waste
Waste minimisation is fundamental to the company's low-impact brewing approach.
"Each batch of hand-crafted beer can produce a fair deal of waste, which we do our very best to handle responsibly. We do two things here. Firstly, our wastewater is dealt with on-site in a septic system that irrigates the Avocado orchard. And secondly, we also ensure that the tonnes of spent grain produced each year go to two local legends, who use it to feed their cattle and chickens on a biodynamic farm."
Earth Beer Company also offers a growler and squealer refill programme for locally-based beer connoisseurs. Every Friday afternoon, punters can pop in to refill these sizeable empty containers with their favourite Earth Beer Company drop at a heavily discounted rate.
The initiative reduces packaging waste and offers local beer aficionados unbeatable bang for their buck.
Running on Renewables
The boys at Earth Beer Company have put their money where their mouth is by investing big in clean energy.
"Last year, we installed a 39KW solar-powered system on our brewery shed roof. So now, when brewing beer is in full swing, it has become solely run on renewable energy."
Experience Low-Impact Brewing with Kiff & Culture
Like the sound of sipping on a few environmentally-friendly brews?
Then join us on our Tweed Hinterland Food & Drink tour. We'll whisk you and your besties between the region's top culinary haunts and enjoy tasty tipples and nibbles as we go.
The trip includes a brewery tour and tasting session at Earth Beer Company so you can savour these eco-friendly creations first-hand.