Sipping an ice-cold G&T is unbeatable after a long, hot day. If you're on the hunt for the perfect spot to enjoy it, you're in luck. We've compiled a list of the best Gold Coast gin distilleries and beyond that you won't want to miss.
These regional distillers, from sleek urban locations to scenic hinterland estates, offer the gin goodness you crave.
Granddad Jack's
An old-school Miami Beach haunt, Grandad Jack's took the Gold Coast by storm when it opened its door in 2018. As the first inner-city GC gin distillery, punters flocked to the chic loft-like venue to sip delicious small-batch spirits amid slick industrial décor. And gramps has only gotten better with age—the site-distilled gin is still second to none.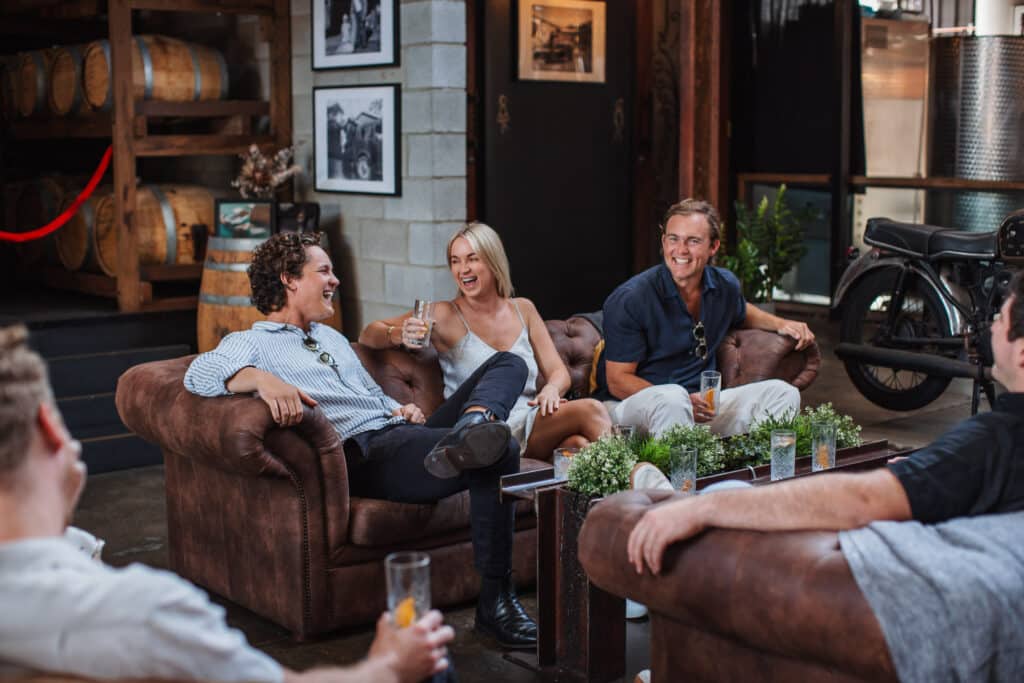 Wild Flower Gin Distilling
Hold onto your hats, folks, because this Gold Coast distillery is about to knock your socks off with their buzz-worthy gin selection! "Burleigh in a bottle" is their catchy catchphrase, and it's no wonder. The gin aficionados who run the place raise bees at home and use their all-natural honey to create a stunning gin lineup. Their award-winning Wild Flower Signature Gin is the bee's knees, boasting subtle hints of juniper, citrus, and that sweet, sweet honey.
If you're ready to get buzzed on some seriously good gin, make a beeline to this Varsity Lakes distillery and sip it straight from the source.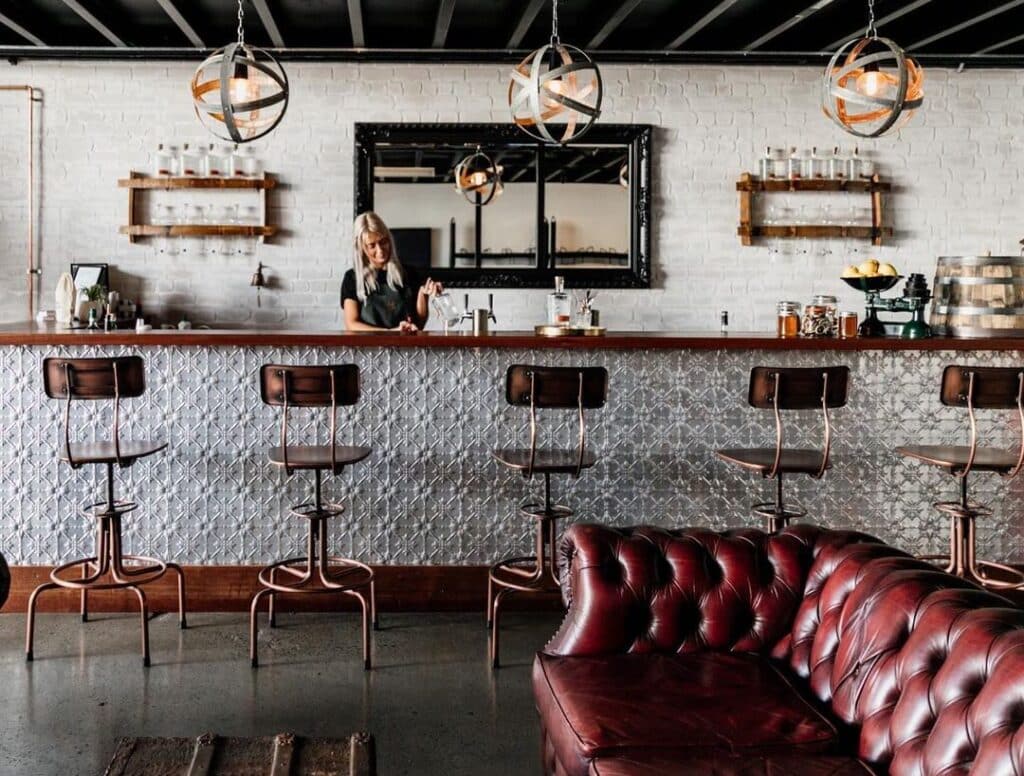 Husk Distillery
Nestled near the village of Tumbulgum, this popular NSW booze-maker first earned international acclaim with its transformative Ink Gin. A Thai flower named Clitoria ternatea (or butterfly pea) is the secret behind its mesmerising colour-shifting hue. But this isn't a silly gimmick. The drop tastes as good as it looks. You can do a guided tasting on one of our curated foodie adventures, such as the Tweed Hinterland Food & Drink tour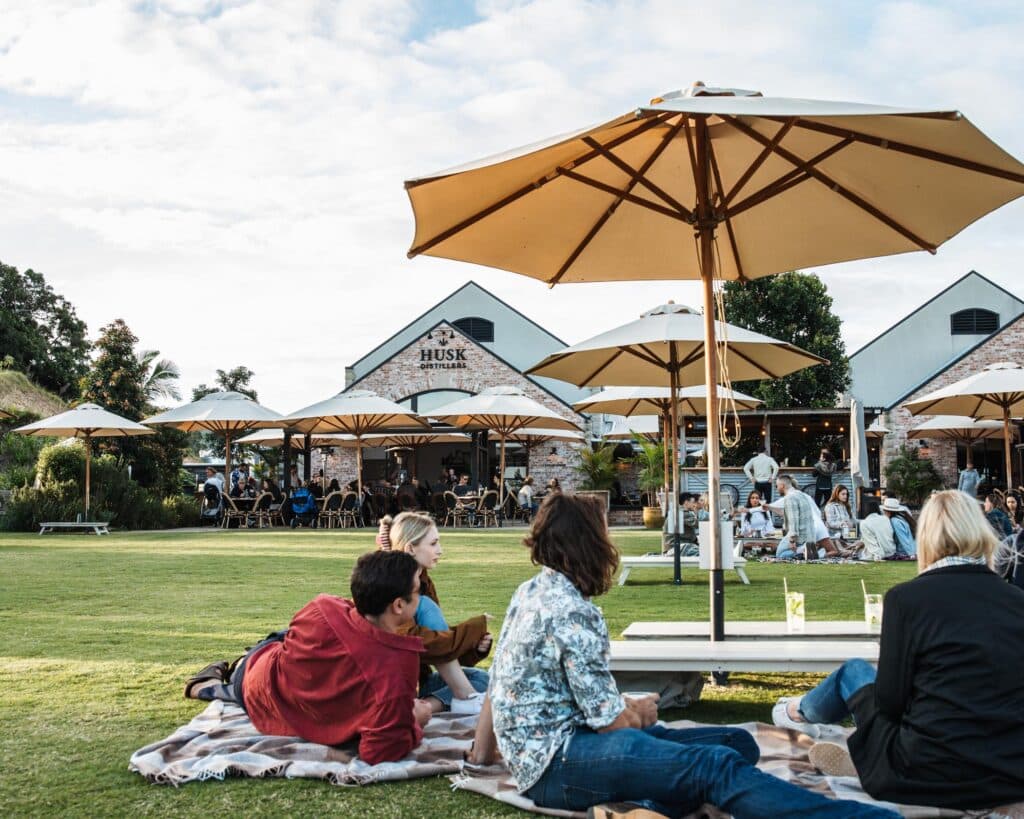 Tamborine Mountain Distillery
Tamborine Mountain Distillery is an esteemed Scenic Rim spirit-maker set in a charming Elizabethan Tudor house. The Russian-Ukrainian family-run business has snagged a laundry list of 300+ prestigious awards—pop into the trophy room in-between sips. The establishment distils over 60 varieties on-site, handcrafting each artisanal drop in traditional copper stills. Don't miss their delectable Davidson Plum Gin.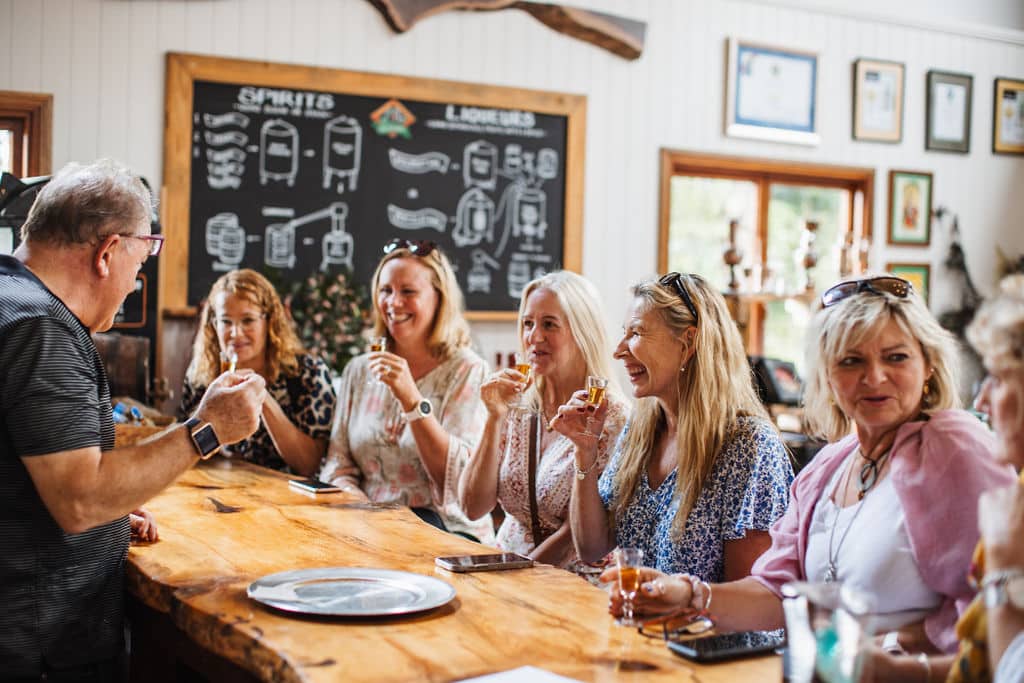 Cauldron Distillery
A short drive south leads you to Cauldron Distillery, a Tamborine Mountain venue set on a sweeping agricultural estate. While other regional distillers create a broad range of spirits, these gin-loving maestros specialise in our favourite juniper-infused drop. Scrumptious nibbles, tasty tipples, and a stunning open-air setting more than makeup for the lack of rum.
Eager to learn the secret behind distilling the perfect drop? Sign up for their "Make your own gin" master class.
Paneszki Artisan Distillery
Over in Molendinar, Paneszki is a Polish family-owned distillery set in an intimate 1920s-inspired locale. The gang blends modern and traditional techniques to distil all their delicious drops, using raw natural ingredients sourced from the outlying region. Although Polish-style vodka is the core focus, the Paneszki's have recently begun crafting a superb Citrus Gin.
Visit the Best Gin Distillers in the Gold Coast with Kiff & Culture
You've sampled the best gin distilleries in the Gold Coast. Now it's time to experience the tastiest tipples and most delicious nibbles the Gold Coast has to offer.
On our Eat & Drink the Gold Coast Tour, we cruise between a handpicked selection of glam beachfront restaurants and small-batch distilleries on a decadent day trip.
Your tastebuds will thank you later.
Image Credit: Wild Flower Gin via Instagram, Cauldron Distillery via Instagram, Paneszki Artisan Distillery via Instagram