Whether you're a budding young booze-producer or seeking fresh team-building ideas, these gin-making classes near Brisbane will hit the spot.
A distilling masterclass also makes the perfect gift. After all, as the Biblical adage goes: "Give a man a bottle of gin, and he'll be thirsty tomorrow. But teach him to distil, and he'll never be sober again."
Not sure where to study the age-old craft?
We've put together a list of the top five gin-making classes within easy reach of Brisbane. Best of all, every venue lets you take home a bottle of your own handcrafted gin as a boozy memento.
Granddad Jack's
This legendary father-and-son run distiller became famous for its smooth Greenhouse Gin. Now you can learn to craft their tantalizing tipples in a four-hour gin-making masterclass.
Punters pick botanicals and learn to distil the good stuff on Granddad's custom-built 2L still. Head distiller Luke Ridden will teach you about the history of gin while you tour the glimmering distillery and sample their best wares.
Granddad Jack's masterclass is available at their Gold Coast venue only.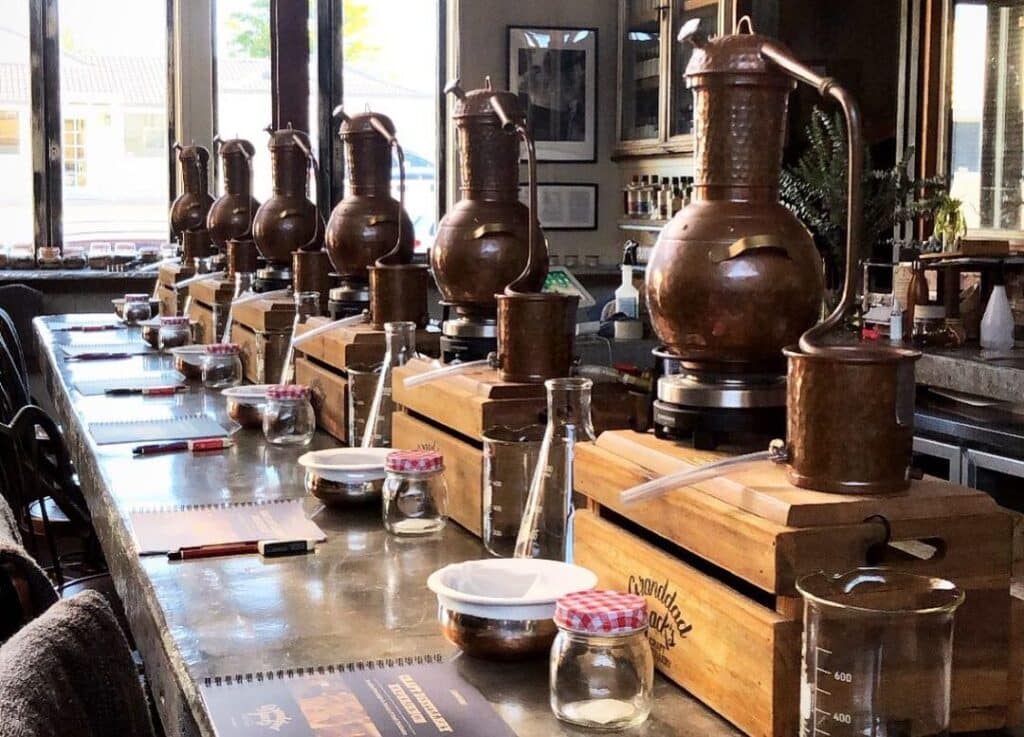 Cauldron Distillery
Cruise up to Cauldron Distillery to savour spectacular Scenic Rim scenery while fine-tuning your gin-making skills. This brand new Tamborine Mountain distiller exclusively crafts our favourite transparent tipple, so you can rest assured they know their stuff.
The two-and-a-half-hour masterclass runs with no more than six participants to ensure an intimate vibe. Pick from over 100 botanicals while grazing on cheese and tasting the distiller's top-shelf produce. Pro tip: the Five-To-Five range is divine.
Brisbane Distillery
Can't be arsed leaving the city?
This well-regarded South Brisbane distiller will show you the ropes. Brisbane Distillery runs Australia's only registered Gin School™, where enthusiastic pupils study the fine art of booze-crafting.
The prestigious academic institution has 30 on-site stills, ideal for large corporate get-togethers. Nonetheless, class sizes tend to err on the smaller side to promote optimal teacher-student time.
Gin School is in session twice daily from Wednesday to Sunday, with extra classes on Saturday. 
Wildflower Gin
This relative newcomer has made waves for its honey-infused signature creation, the deliciously nectary Wildflower Gin.
The boutique Varsity Lakes venue offers a well-priced two-hour gin-making class, where participants distil a bottle on 2.5-litre alembic copper stills. Like any good gin-producing lesson, you'll pick your own botanicals and learn the history behind the delectable drink.
And to foster creativity, you'll get to sip their trademark Wildflower Gin while you concoct the perfect formula. If you're still thirsty, pop into the on-site bar to quaff more of their juniper and lemon myrtle-infused delights.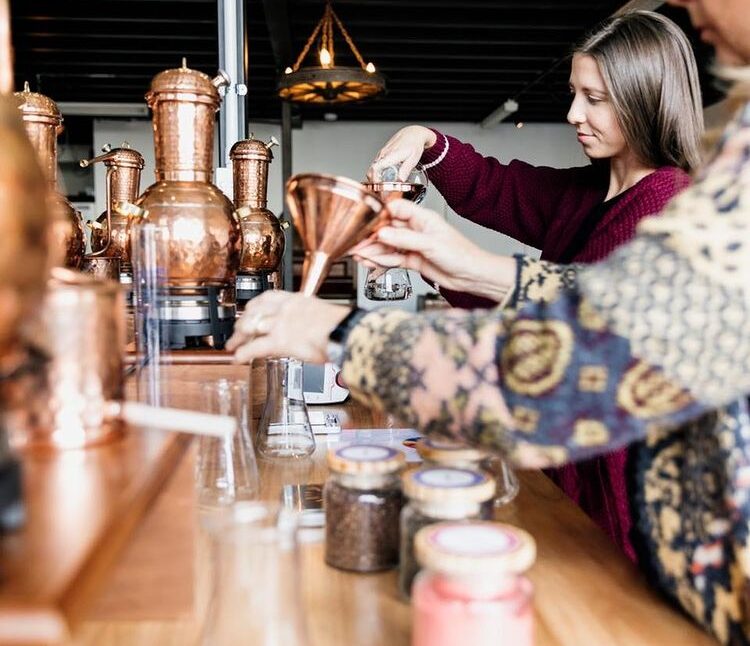 Comiskey's Distillery
Ready to elevate your gin game? Look no further than Comiskey Distillery. With their mini traditional Alembic copper still and over 100 botanicals, you'll be the master of your own gin-making destiny. And don't worry, you won't be navigating this boozy journey alone – expert Craft Smiths will be there every step of the way, even teaching you how to taste like a pro with a lesson in Spirit Yoga. Sip on two cocktails and munch on a gourmet charcuterie board as you create your very own 500mL bottle of gin.
With only 20 spots per session, this intimate workshop is the perfect opportunity to show off your gin-making skills and take home a one-of-a-kind bottle.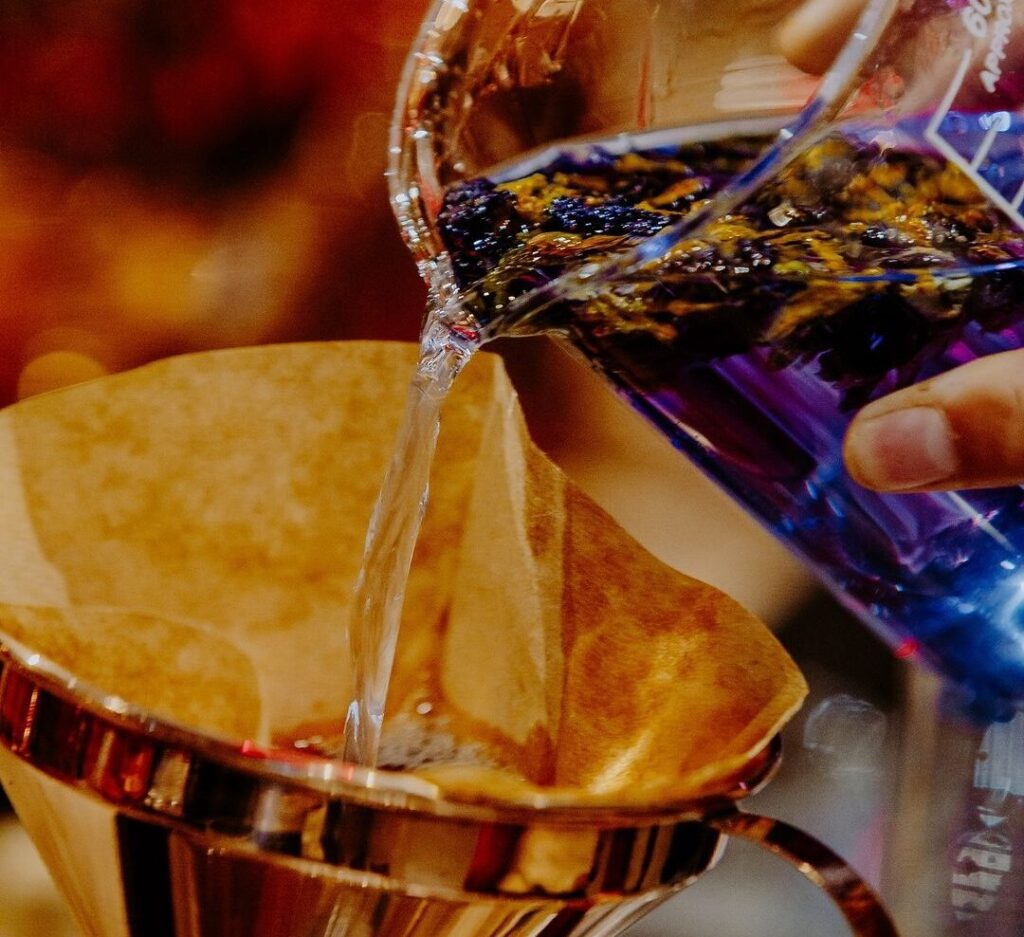 Enjoy Gin-Making Classes near Brisbane with Kiff & Culture
Do any of these options sound like your tall glass of ice-cold G&T?
Kiff & Culture can include a distillery masterclass in your corporate team-building day out. Let us create an engaging and educational itinerary for you. All our bespoke corporate tours include catering, activities, and door-to-door transport.
Image Credit:  Granddad Jack's via Instagram, Cauldron Distillery via Instagram, Brisbane Distillery via Instagram & Wildflower Gin via Instagram