Ready to embark on a girls' getaway and make memories to last a lifetime? Well, gather the girls and follow our tips for planning the perfect girls' vacay. We've also included plenty of fun destination recommendations.
Planning a girls' getaway
Okay, here's a step-by-step guide to planning your girls' getaway from start to finish.
Budget, baby
The first, and one of the most crucial things to lock down for a girls' getaway, is budget. Start a group chat with your besties and tell everyone to be honest about how much they're willing to spend. This will help you collectively decide if your vacay will be a fun road trip or an overseas adventure.
Establish getaway "goals"
The next thing to establish is your individual getaway goals. Do you want a rainforest retreat or a beachfront escape? Is this all about adventure or all about relaxation? Do you want to winery hop in the countryside or bar hop in a cosmopolitan city? Deciding exactly what everyone wants to get out of this trip is integral. Don't make the mistake of planning a trip no one wants!
Research, research, research
Okay, so you've nailed the budget and your ideal girls' getaway. Now it's time to do some research and decide on the location. Instagram and TikTok are great places to start when looking for beautiful places to visit and things to see. Another underrated tool is Pinterest. Type in an idea or location and prepare to be blown away by all of the informative and inspirational content. You'll probably walk away with too many options!
Always book in advance
Locked in your dream destination? Let's get booking! If you're travelling in the high season (generally around Christmas and the school holidays in Australia), expect popular hotels, restaurants and attractions to book out months in advance. So get in quick to avoid disappointment. But on the other hand, don't make too many bookings or "book in" some downtime. It is a vacation, after all.
Pack accordingly
The countdown is on! A lot will depend on the destination. However, always share with your friends what you plan on bringing so everyone's confident they've got the essentials. Here are some other imperative things to bring, no matter where you go:
Face masks. Nothing says girls' getaway like a room full of women wearing cloth face masks, drinking wine and watching a rom-com.
Board games and a set of cards for some technology-free bonding time… or fun drinking games!
Too many snacks and wine (because you can never have too many).
Enjoy the journey
If you opt for a road trip over flying, remember the journey can be just as fun as the destination. Download a great playlist (or get someone to make one full of memorable songs), overload on snacks (see above) and plan some pretty stopovers.
Go with the flow
Finally, one of the most important things to remember while planning and embarking on a girls' getaway is that sometimes things don't go to plan. You can plan everything down to the hour, but when it comes to any kind of trip, there are always unforeseen circumstances. So if one of the girls wants to do something different or alone, just go with the flow. It will all be okay in the end.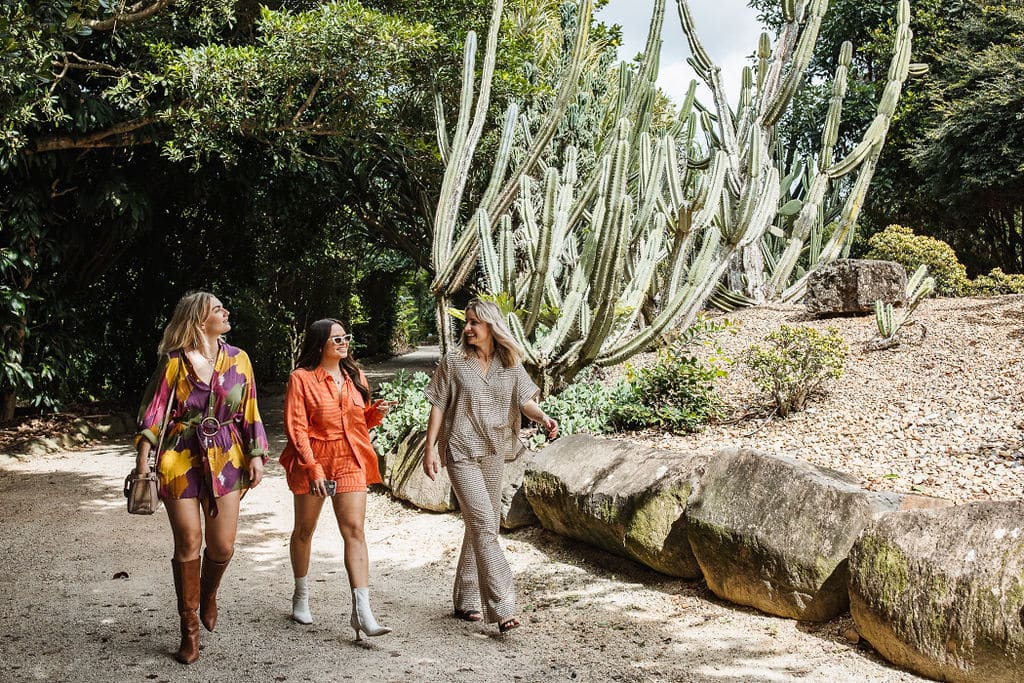 Great girls' getaway destinations
Here are some of the best girls' getaway destinations perfect for Aussie ladies and Brisbane locals.
Byron Bay
Byron Bay is one of the most perfect destinations for a girls' vacay, as it's got it all. Escape to Crystalbrook Byron, a rainforest retreat with three dining options, a spa and treetop suites (I know, say less). Alternative, head to Elements of Byron on the beachfront. Now, you may never want to leave either of these establishments (totally fair). But if you do wander into Byron, you'll find great waterfront walks, beautiful one-of-a-kind boutiques, the best brunch and maybe even Chris Hemsworth? While in Byron, don't miss a long lunch at The Farm. It's the local way.
Hunter Valley
If your ideal girls' getaway begins and ends with wine, we feel you. You can wine and dine on Tamborine Mountain with us or head further afield to the Hunter Valley. Your accommodation options range from a cosy countryside cottage to a 5-star French-inspired chateau. Now, visiting the region's 150-plus wineries will definitely keep you busy. However, other things to do in the Hunter Valley include shopping, relaxing at a day spa, hot air ballooning at sunrise and visiting breweries and distilleries.
Gold Coast vs Sunshine Coast
Ah, the age-old Brisbane battle. Do you go north to Noosa or south to Surfers Paradise? Personally, we'd choose Noosa for a more relaxing weekend and head to the Gold Coast for the glam. If you choose the latter, one of your hardest decisions will be deciding between the array of luxurious high-rise hotels along the shoreline or opt for a stunning beachfront Airbnb. Then you can shop until you drop, join our gourmet food and drink tour and enjoy cocktails in the sky at Hyde Paradiso. In Noosa, we recommend booking a villa at Peppers Resort and Spa. Your reward is panoramic Laguna Bay views, access to the resort-style pool and being close to the best Noosa has to offer.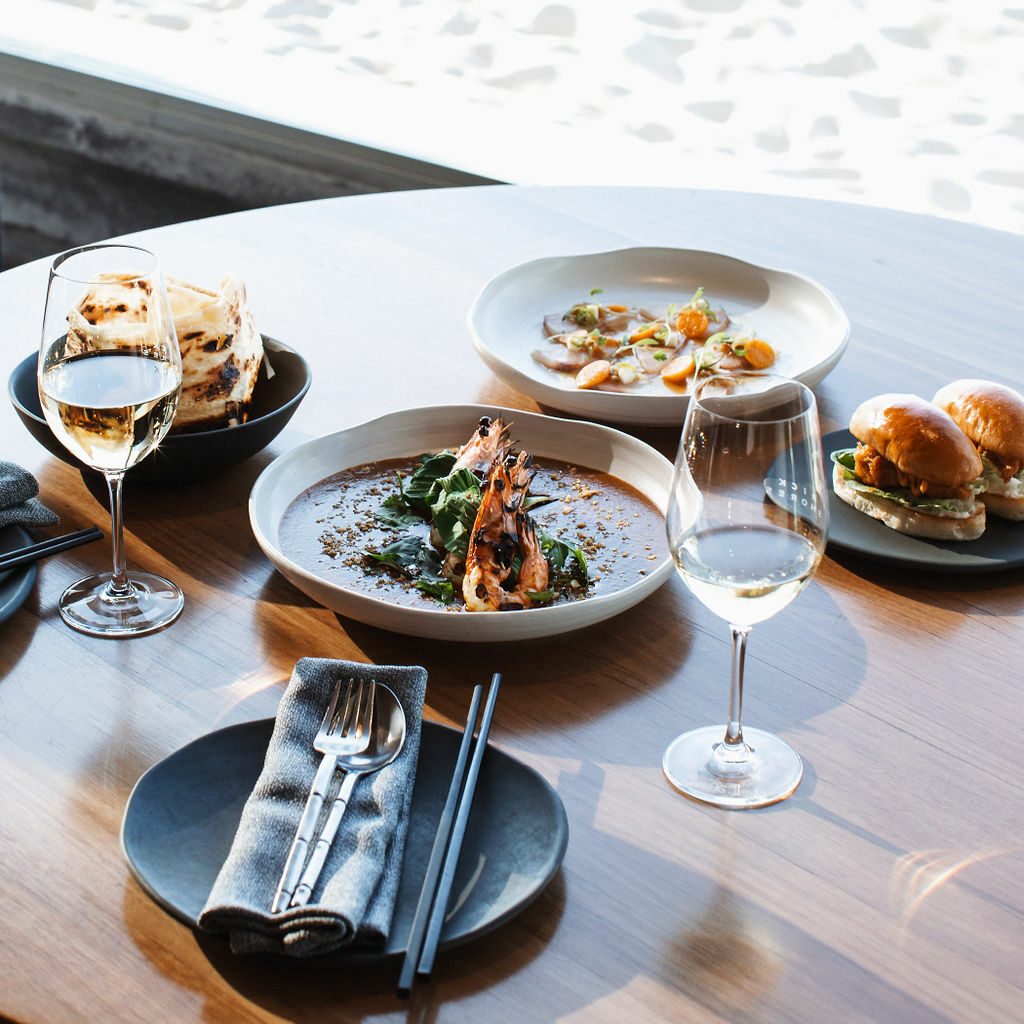 Whitsundays
Nothing says girls' getaway quite like escaping to a tropical island. In the Whitsundays, close your eyes and take your pick! Fly directly to Hamilton Island and spend your days relaxing on the beach, doing a day trip to magical Whitehaven Beach and, just casually, snorkelling on the Great Barrier Reef. If you'd prefer a more adventurous vacation and someone in the squad has boating experience, you can actually hire a boat and sail off into the sunset with your besties. 
Tour time
Did someone say three-day foodie foray? Join our three-day Brisbane to Byron food trail with your besties and you're guaranteed an unforgettable experience. We show you the best this region has to offer, from the wineries of Tamborine Mountain to the scenic foodie paradise of the Tweed Hinterland. When we say your tastebuds will never be the same again, we mean it.
Image Credit: Sirens and Seaplanes via Instagram & Southern Beauty Love and Life via Instagram