Looking for the ultimate Gold Coast Asian dining experience? From chic fusion venues to delicious teppanyaki digs, we've got you covered.
The region's influx of fresh foreign talent has brought sensational oriental cuisine to the Gold Coast. Whether you're in the mood for classic Cantonese dishes or delicate Japanese fare, you won't be disappointed.
Take a culinary journey with these five top-rated Asian restaurants that offer a delicious selection of dishes to tantalise your taste buds.
Rick Shores – Burleigh
A Burleigh Heads institution, this iconic oceanfront hotspot specialises in contemporary pan-Asian delights. From the Kingfish sashimi to their famous fried Moreton Bay bug rolls, every curated dish goes down a treat.
Aside from the next-level nosh, Rick Shores is a hit for its spellbinding setting. Hungry foodies flock here in droves to indulge in creative cocktails as the sunset sparkles on the sea. Pull up a pew on the beachfront terrace to feel the refreshing Gold Coast ocean breeze.
If you're looking for the best way to experience this iconic Burleigh restaurant, it could be worth checking out our Eat & Drink The Gold Coast. We'll be able to hook you and your friends up with the best seat in the house.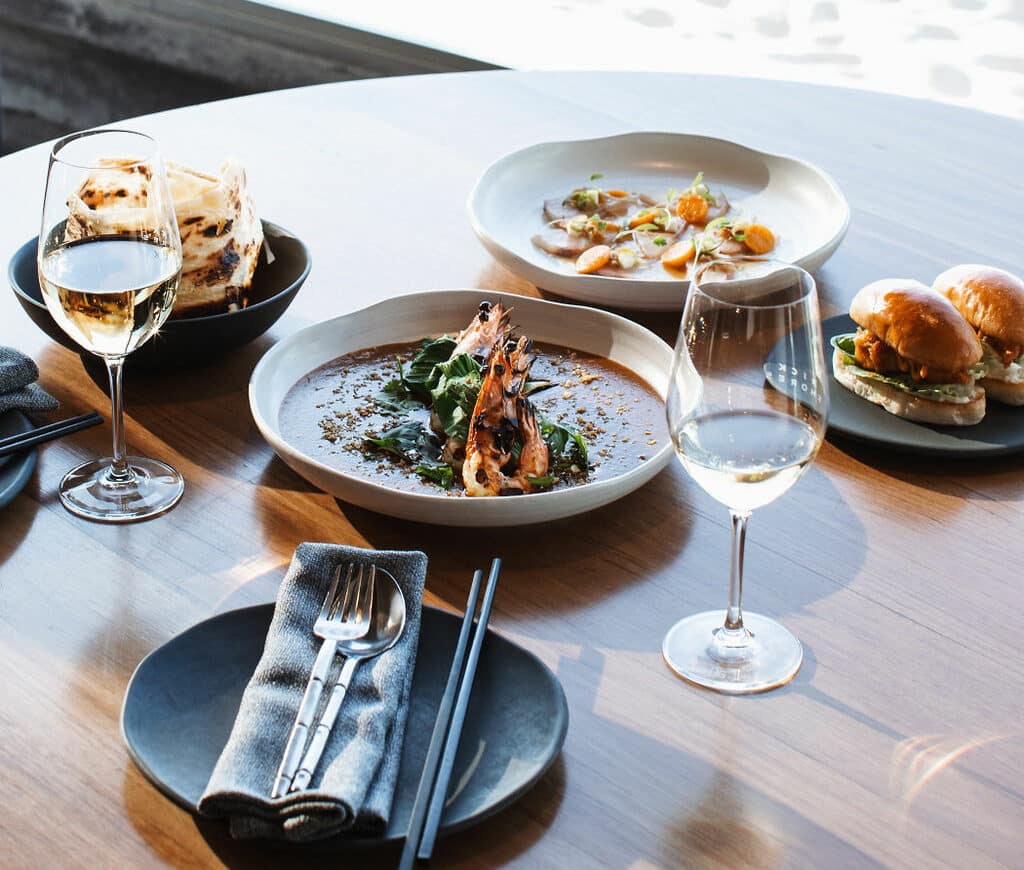 Jimmy Wah's Modern Vietnamese – Burleigh
Nestled in Burleigh Heads, Jimmy Wah's offers a contemporary spin on classic Vietnamese cuisine, making it a top choice for an Asian restaurant on the Gold Coast. The menu boasts a smorgasbord of mouth-watering dishes, including crispy banh mi baguettes, savoury pho, and braised beef bao. Don't miss the chance to indulge in fresh seafood; the restaurant's soft shell crab and scallop dumplings are a must-try.
Founded by two Gold Coast hospitality heroes who have previously found success with their other ventures, such as Fish House, Verve, and Social Eating House, Jimmy Wah's is not to be missed.
Etsu Izakaya – Mermaid Beach
Etsu Izakaya is a Mermaid Beach mainstay with a legendary reputation for its sensational Japanese cuisine. Hidden behind a non-descript barn door, the chic cavernous establishment still manages to draw a roaring crowd.
Inside, a buzzing chatty atmosphere and joyous sociable vibe—the sake helps—ensure a memorable night out. However, the highlight is the next-level nosh. Dishes like ponzu oysters, salmon sashimi, and their signature fish collar will have you coming back for more.
Maggie Choo Asian Fusion – Broadbeach
Bathed in bright pink lights, Maggie Choo encapsulates the vibrant energy of Surfer's Paradise. Ceiling-hung flowers, oriental lanterns, and a sea of pink neon set a sophisticated scene. As a result, it's an idyllic spot to quaff colourful cocktails and chow down on gourmet cuisine.
The varied menu spans all corners of the orient, from Thai classics to Korean fusion. If you're feeling decadent, don't pass on the caramelised pork belly or the cheeseburger spring rolls. Day drinkers will adore the 50 Shades of Pink bottomless brunch.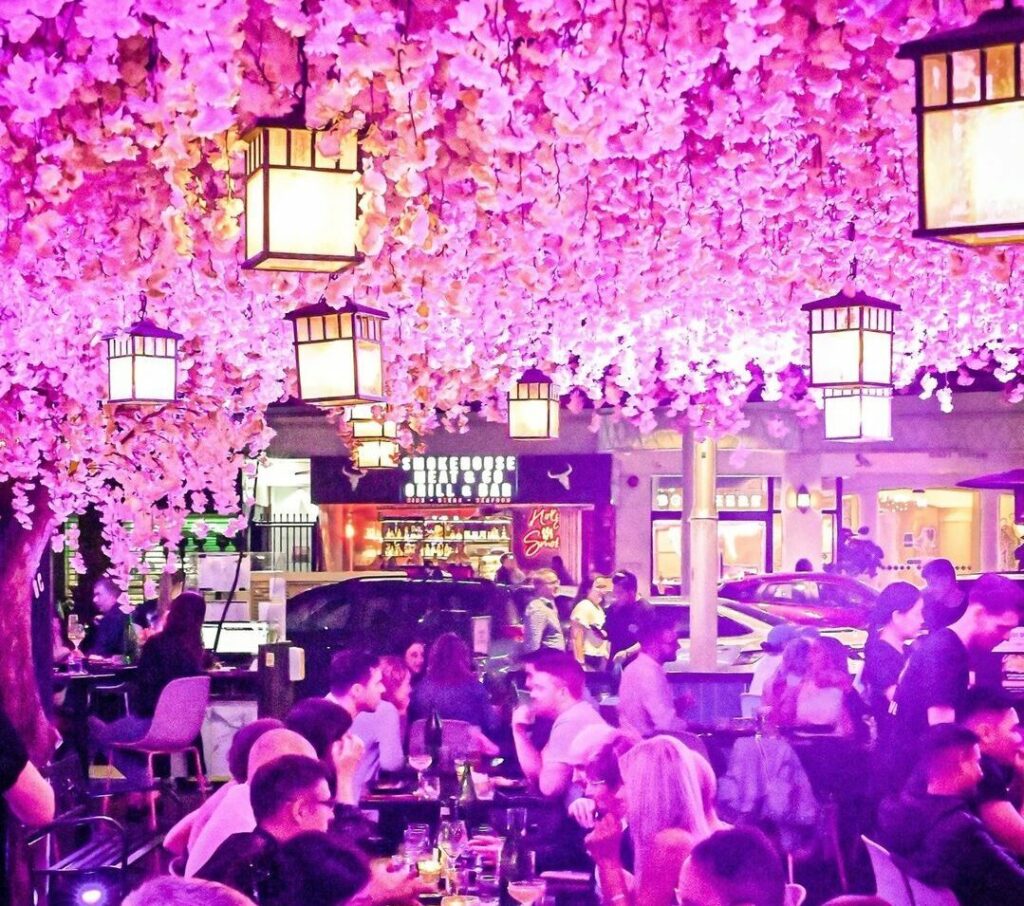 Mamasan Kitchen + Bar – Broadbeach
Looking for a Gold Coast Asian restaurant that offers an unforgettable dining experience? Mamasan is a must-visit, with a kaleidoscopic array of Pan Asian flavours and stunning oriental decor.
Don't miss the chance to indulge in the Gold Coast's finest spanner crab ravioli dumplings and twice-cooked pork belly bao, or savour the chef's selection of share plates to get the full taste of this top-rated Asian fusion restaurant.
Try the Gold Coast's Best Asian Restaurant with Kiff & Culture
Keen to sink your teeth into the Gold Coast's most lip-tingling Asian cuisine?
Then book your spot on our Eat & Drink the Gold Coast tour. We visit our favourite oriental hotspot and a slew of other amazing venues in one fun-filled day. 
Image Credit: Jimmy Wah's via Instagram, Etsu Izakaya via Instagram, Maggie Choo via Instagram, Mamasan via Instagram