Seeking innovative birthday ideas for the Gold Coast?
We've got your back with this handpicked shortlist. Rather than booking a boring boozy knees-up, give one of these unique activities a go. From epicurean escapades to scenic hot air balloon flights, you'll get memories to last a lifetime sans the dreaded hangover.
Do a Foodie & Beverage Tour
Treat your tastebuds to a decadent day of deliciousness on our sought-after Eat & Drink the Gold Coast Tour.
We kick start this epicurean extravaganza with a leisurely five-course banquet at Rick Shores, the city's premiere Pan-Asian restaurant. With a nicely lined stomach, we mosey over to Granddad Jack's for a whiskey-tasting session, then hit Precinct Brewing to quaff a frothy ale or two.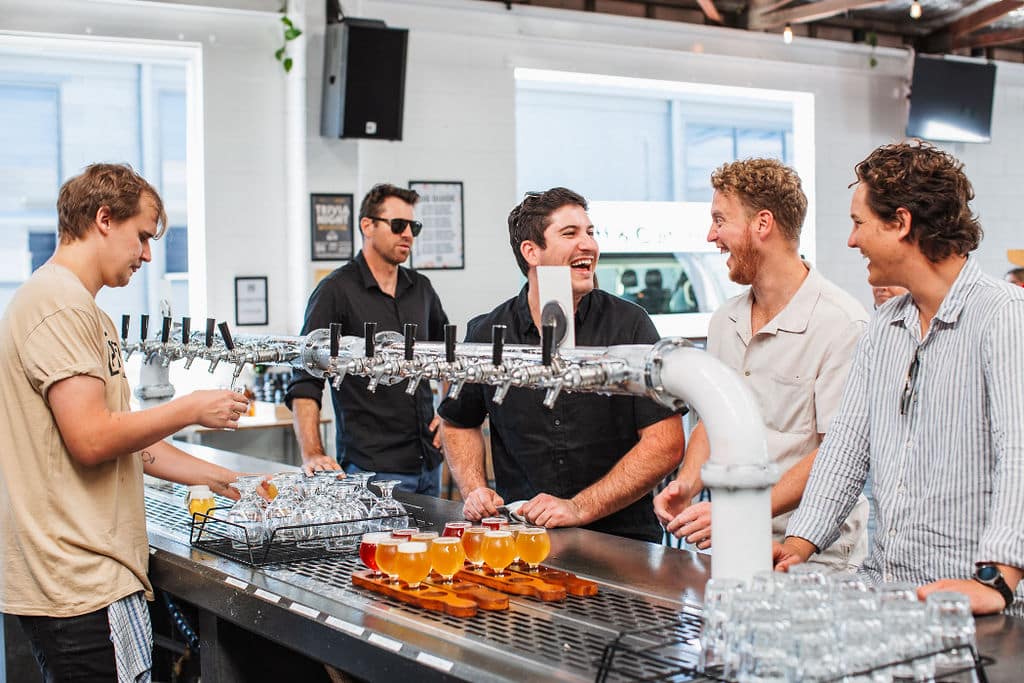 Book A Gin-Making Course
Ever dreamed of learning to DIY gin?
Then book yourself a spirits-concocting masterclass at Granddad Jack's. An informative four-hour session sees you choosing botanicals and distilling the good stuff on a custom-built 2L still (yes, you get to take the merch home).
A slightly more affordable alternative is Wildflower Gin, which offers a two-hour gin-distilling lesson from its hip Varsity Lakes venue.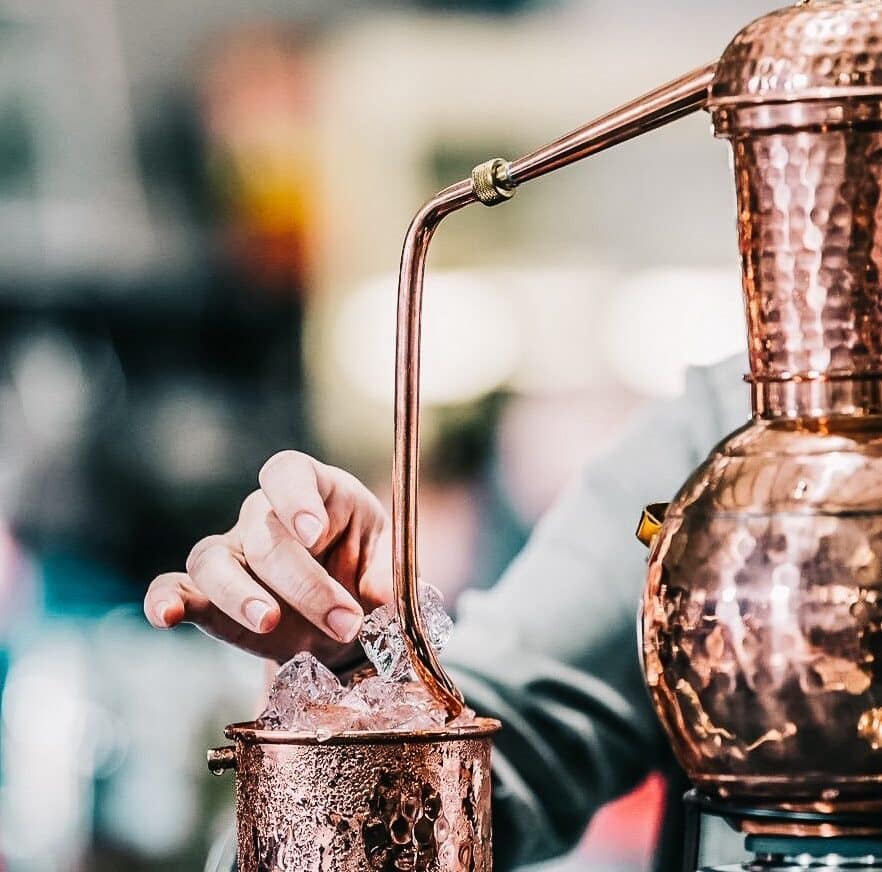 Take A Cooking Workshop
Distilling your own gin is one thing, but wouldn't it be better to master the art of cooking?
Make your mum proud by honing your culinary prowess during a cooking class. A smorgasbord of Gold Coast restaurants offers culinary lessons, with cuisines ranging from Italian to Oriental and everything in between.
If you're a pizza lover, for example, Double Zero in Robina will show you how to make the best pie in town.
Tamborine Mountain Rainforest Retreat
Say "bye" to the city lights and treat yourself to a soul-soothing retreat on Tamborine Mountain. Just 50 minutes drive from the Gold Coast, this lush rainforest-shrouded region offers the perfect antidote to those big city blues.
Whether chasing waterfalls or sipping sublime local wines, you're bound to have a good time in Tamborine. Leave the logistics to the experts by booking our two-day Hinterland Wine Luxury Stay.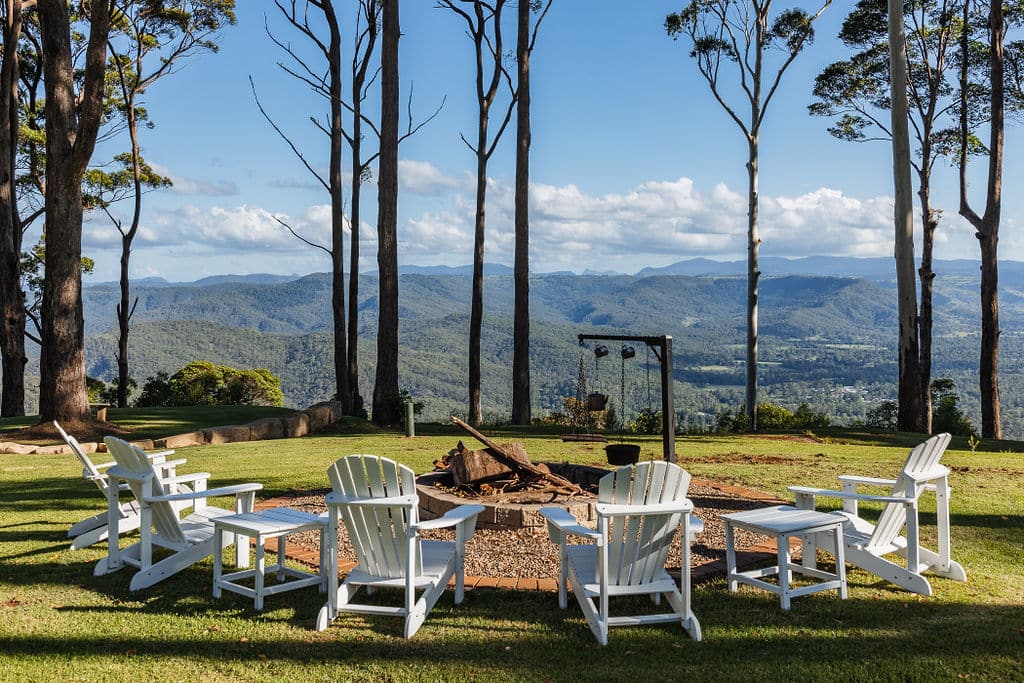 Do A Sunrise Hot Air Balloon Ride
There's no better way to soak in the region's spectacular scenery than bobbing on a buoyant balloon. Hot Air Balloon does leisurely sunrise joy flights across mist-blanketed Hinterland valleys, where sweeping vistas stretch to the city and sea.
Upon touchdown, you'll devour a sparkling wine breakfast at O'Reilly's Historic Grand Homestead.
Ride A Horse on the Beach in Byron Bay
Yearning to live out that iconic Daryl Braithwaite music clip in real-time?
Then go riding on the horses (yeah, yeah) at Byron Bay. Zephyr Horses runs a popular two-hour Forest to Beach Trail, which sees you trotting through some of the region's most spellbinding coastal scenery. No prior horse-riding experience is required.
Enjoy A VIP Animal Experience
Animal lovers will adore up-close encounters with cute n' cuddly critters at Currumbin Wildlife Sanctuary.
We've teamed up with this legendary local outfit to offer an exclusive VIP experience. The half-day tour includes guided meet-ups with koalas, crocodiles, kangaroos, and even the elusive Tasmanian Devil.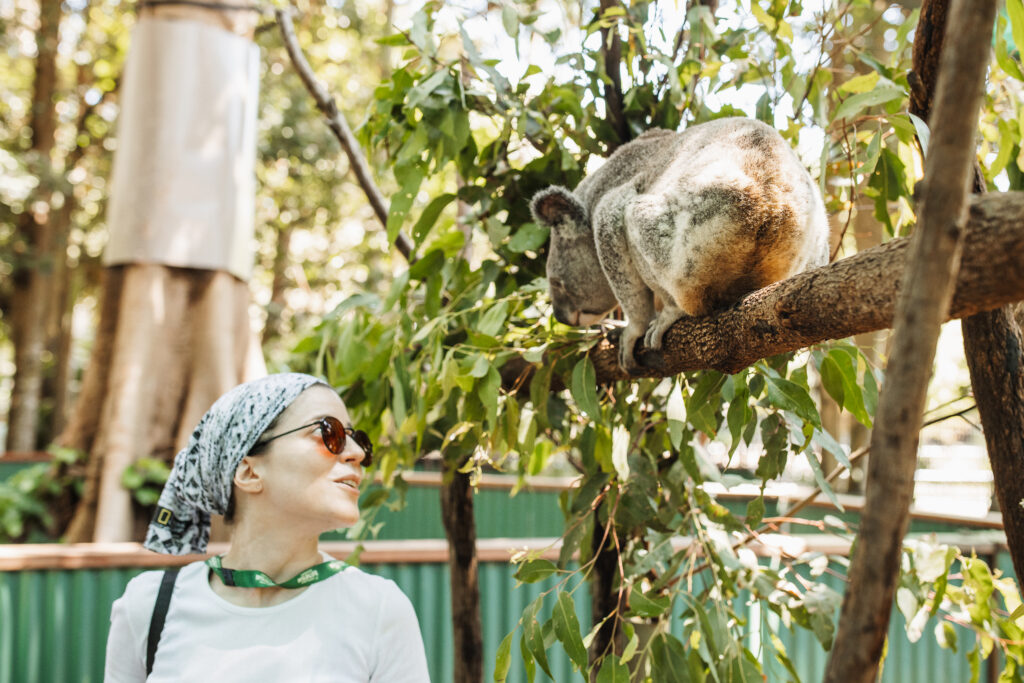 Book Birthday Ideas for the Gold Coast with Kiff & Culture
Whether you're craving an indulgent day of delicious eats or a stress-relieving rainforest retreat, we have the perfect tour for you.
Our Eat & Drink the Gold Coast,  Hinterland Wine Luxury Stay, and Currumbin Wildlife Sanctuary VIP tours all offer unforgettable celebratory experiences for your next birthday bash.