Step aside Fortitude Valley and Rivermakers. An up-and-coming culinary whizz kid is taking Brisbane's foodie scene by storm.
While the city's top hospitality establishments once resided in the Valley and CBD, a slew of new urban hotspots are popping up around town. And few River City neighbourhoods have witnessed the trend quite like Albion.
To help you make the most of its newfound gastronomic cache, we're covering the best places to eat, drink, and be merry in Albion.
Albion Eats
Long-standing favourite Olive Thyme wows diners with its homely, authentic Turkish cuisine. Exotic favs like citrus-lathered Mediterranean octopus and tender, slow-cooked lamb go down a treat.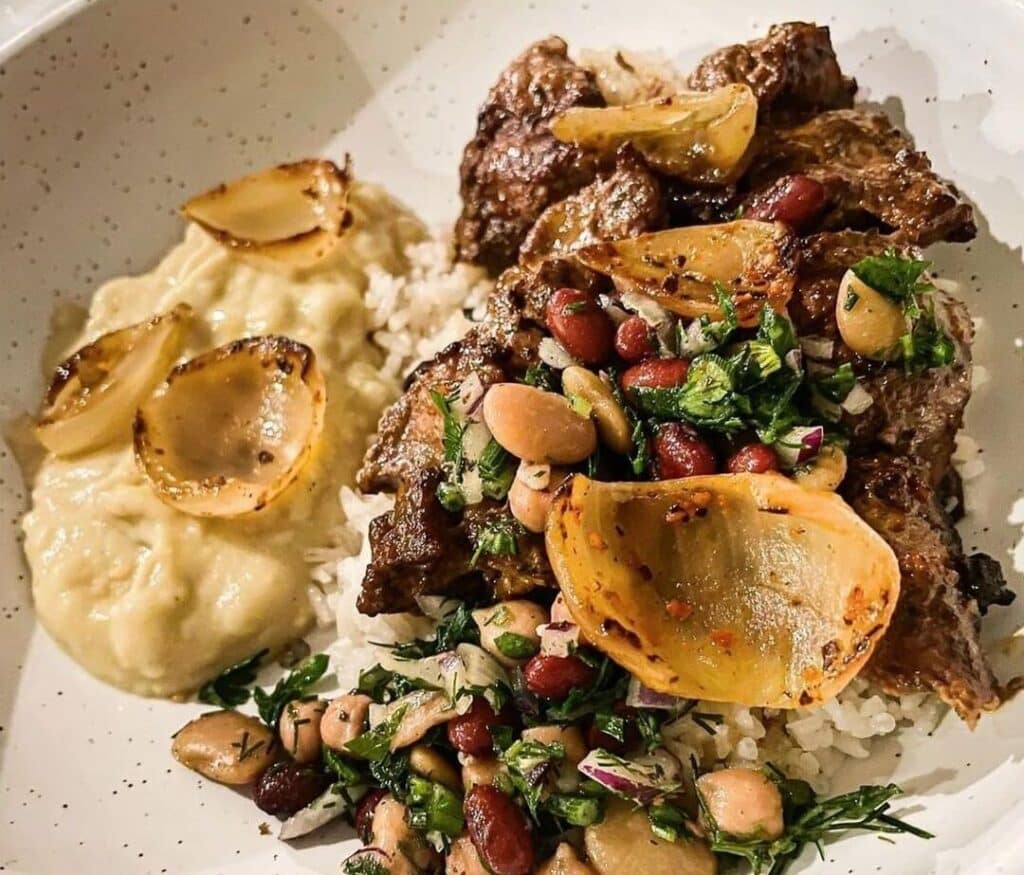 Vaquero Dining is a chic Spanish joint specialising in tapas. Heavenly bite-sized morsels come from charcuterie, squid, Basque potatoes, Kingfish ceviche, and more. Order a jug of sangria at the intimate venue to wash down your meal.
A newcomer to Albion's burgeoning foodie scene, The Cheeseboard stocks the finest coagulated dairy products in town. Knowledgeable staff offer customised advice and offer tastings before every sale. Grab some top-shelf vino or gin to go with your takeaway charcuterie.
Albion Drinks
Breakfast Creek Hotel has been lubricating thirsty Brisbanites since 1889. Boasting six distinct bars and the broadest rum selection in the southern hemisphere, it's one of Australia's most iconic hotels. Give the traditional "beer off the wood" (wood barrel cask) frothies a go for a blast from the past. Hungry? The rump, eye-fillet, and dry-aged steaks are the stuff of legend.
One of our favourite South East Queensland distilleries is Granddad Jack's. A passionate father-son team run the trendy Collingwood Street spot, handcrafting next-level gin and whisky from the in-house still. Tasting sessions span the full gamut of flavours for true connoisseurs. Keen to DIY? The gang run an informative distilling master class.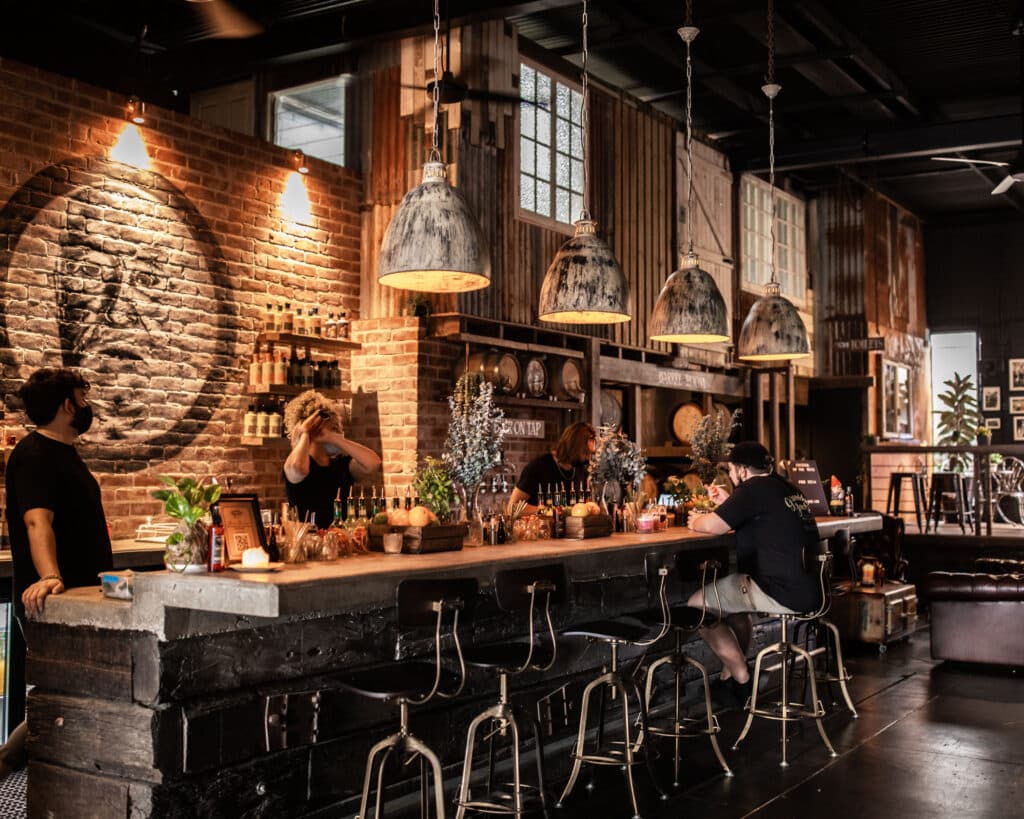 While Fonzie Abbott Coffee Roasters still grinds up exotic beans to caffeinate early-morning commuters, its business model has evolved. Nowadays, in-house gin-distilling gurus brew award-winning drops to placate the stressed-out after-office crowd. Try the Wishbone Spirit gin, a creative blend of kaffir lime, grapefruit, orange, coriander seed, and juniper.
The Craft'd Grounds
Set in a centuries-old timber mill, Craft'd Grounds is Brisbane's most exciting new hospo precinct. A duo of enthusiastic entrepreneurs restored the run-down block, transforming it into a community hub of quality food & beverage haunts.
Check out Brew Tide for tall frothy glasses of refreshing craft beer. Alternatively, visit Milton Rum Distillery to drink through a gigantic menu (it's like six pages long) of international rum.
Need something to line the stomach? Hervé's Restaurant does refined French gastronomy in a sophisticated, beige-hued locale.
For more casual eats, the Black Albion plates up classic café dishes like eggs benny and cheesy croissants. Black hosts community-driven events, from market nights to food truck stints and private functions.
Discover Albion with Kiff & Culture
Keen to suss out what this eclectic district has to offer?
We visit some of our favourite Albion venues on the Brisbane Artisan Food & Drink tour. From gourmet dining to sampling small-batch spirits, this is one unforgettable epicurean adventure.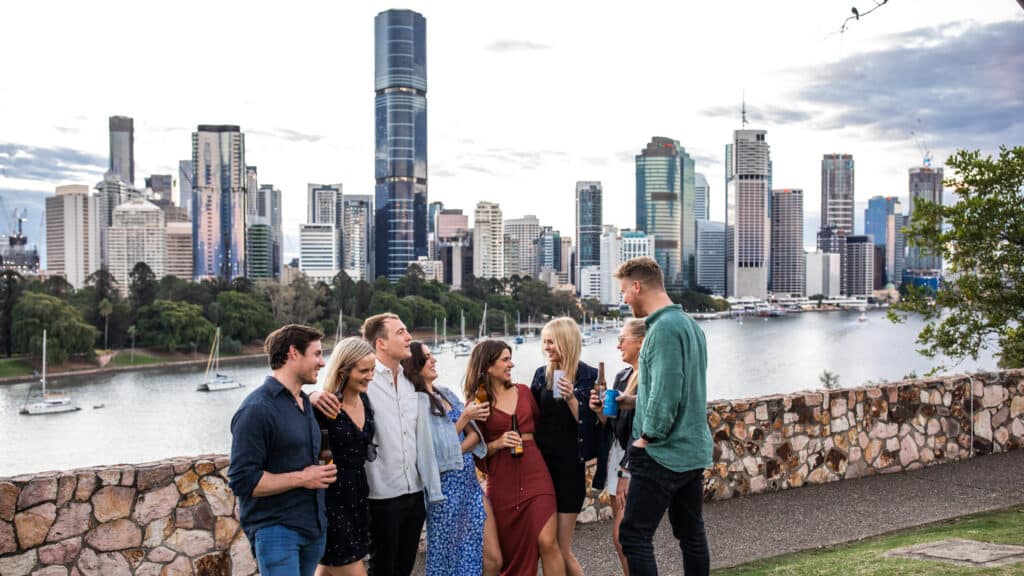 Image Credit: Olive Thyme via Instagram & Craft'd via Instagram