As a hen party planner, you hold the key to unlocking the ultimate night of revelry for the blushing bride-to-be. It's a time for the bride and her giggling gang of girls to let loose and create unforgettable memories before the vows are exchanged.
But amidst the excitement of booking venues, curating guest lists, and procuring novelty penis straws (yes, really!), it's all too easy to stumble into the cardinal sins of hen party planning.
To avoid any logistical blunders and ensure a flawless celebration, here are five mistakes that every savvy hen party planner must steer clear of. After all, you want to make sure the last pre-nuptial knees-up is an affair to remember, for all the right reasons! So, let's dive in and uncover the secrets to hen party planning success.
Leaving it to the Last Minute
Taking on a hen's party is a serious commitment. Don't put it off until the last minute.
Slap together a guest list (in consultation with the bride) as soon as you're given the job. Next, it's time to confirm attendees, decide on a venue, and collect financial contributions from the excited attendees.  
Leave that too late, and you'll be left with no other option than parmy night at your local bowlo (eww).
Choosing an Inappropriate Venue
A wild n' raucous nightclub crawl would be a sure-fire hit for party-hearty 20-somethings. But would such an uninhibited occasion suit more mature, conservative types?
Consider your attendees and pick a venue the majority will enjoy. If your invite list is a bit of a mixed bag, then play it safe by choosing somewhere with universal appeal—say, a vineyard. After all, everyone enjoys a tipsy romp in the countryside, right? Kiff & Culture's outrageously popular Tamborine Mountain Wine & Dine tour packages everything together with door-to-door service – meaning all the girls need to do is get dressed and have fun!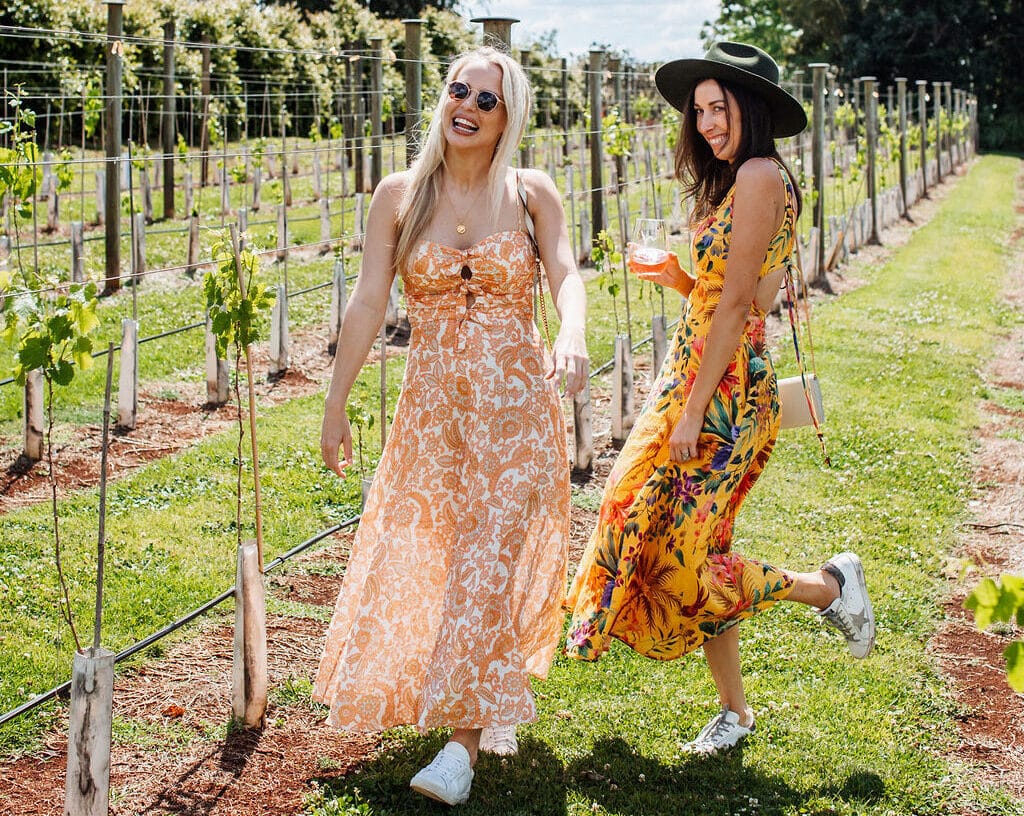 Letting Too Many People Get Involved
As madam hen party planner extraordinaire, you need to step up and take full responsibility for the event. By all means, ask for input from other attendees, but don't let any of the bossy girls take over the reins.
"Two heads are better than one" doesn't apply to the party planning space. In this world, ideas clash and egos collide.
Embarrassing the Bride
We get it. No hen's night would be complete without some good old-fashioned eroticism. Buff burly strippers, mind-boggling penis puppetry, and blush-inducing lap dances—these age-old traditions still thrive today.
But would your innocent bride-to-be feel comfortable with a big bulging phallus all up in her personal space?
Again, considering your audience is key.
Booking Everything Individually
While you may think you've got what it takes to organise a wild shindig, you'll get a better result if you enlist professional help. A pro hen party planner can custom-build an epic event and has the expertise to overcome roadblocks as they arise.
As it's a competitive industry, event managers offer reasonable rates and flexible payment plans. And as another massive plus, you'll hardly have to lift a finger yourself.
Book Your Hens Party with Kiff & Culture
Kiff & Culture is your one-stop party planning shop, and we've got the goods to deliver a kickass hen's do.
Our tours whisk you between the best restaurants, bars, breweries, vineyards, and distilleries in style.  Door-to-door transfers come courtesy of our customised buses and vans (2-60 peeps), complete with upbeat tunes and fun, easy-going guides.
Either pick from one of our tried-and-tested itineraries in Northern NSW or Southeast Queensland (Brisbane, Gold Coast, Byron, Tamborine Mountain, Tweed Heads) or have us whip up a bespoke private tour just for you.
Best of all, you get to kick back and relax while we take care of the boring logistical stuff.
Except for the penis straws, we'll leave that bit up to you.