Who doesn't love camping by the beach? The smell of the salty sea air, the sound of the waves crashing, and the joy of sleeping on a rock-hard, lumpy mattress – oh wait, scratch that last one. Let's face it, traditional camping can be a bit of a nightmare. But fear not, fellow nature enthusiasts! Cabarita Beach glamping at The Hideaway is the answer to all of your camping woes. Say goodbye to leaky tents, bland facilities, and back-breaking mattresses, and hello to luxurious tent living in one of the most beautiful coastal locations around.
With The Hideaway Cabarita, you'll experience all the wonders of camping by the beach without sacrificing comfort or style. So sit back, relax, and let the soothing sound of the ocean lull you to sleep in a cosy bed that's fit for royalty.
The Hideaway Resort
Located a stone's throw from Tweed's scenic Cabarita Beach, this boutique glamping resort lets you camp by the sea in comfort and style.
The site hosts an intimate collection of stylish, bell-shaped tents that cater to couples, families, and groups. Expect all the modern trimmings: proper Koala Mattress beds, chic, comfy furnishings, floor fans, a bar fridge, and ice-cold air-conditioning.
Recycled shipping containers lie between the tents, each decked out with well-appointed ensuite bathrooms or cool communal lounges. There's a lively pop-up bar during the busier months, plus a fully-equipped kitchen so you can whip up a gourmet feast.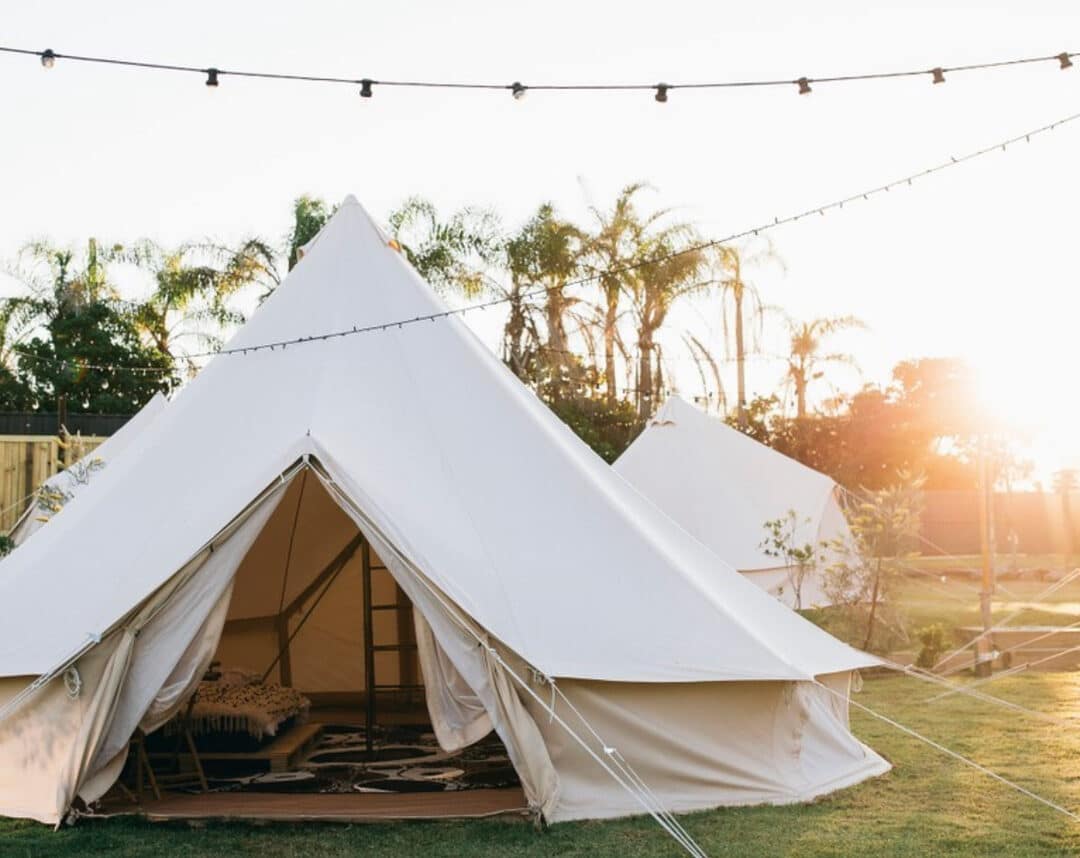 The Location
Wedged between the glitzy Gold Coast and bohemian Byron Bay, the Tweed Coast boasts an abundance of booming surf breaks and pristine beaches. Jaw-dropping headland walks traverse the picture-perfect coastline—nearby, Norries Head offers spellbinding 360-degree views.
Head inland, and you've got the fertile Tweed Hinterlands to explore. Rainforest enthusiasts will fall in love with Northern NSW's lush national parks: Wollumbin, the Border Ranges, and Nightcap, to name a few.
You'll find all your everyday essentials in Cabarita Beach, where an easy-going shopping village hosts a butcher, restaurant, bakery, coffee shops, and more. If you need bigger stores, Casuarina, Kingscliff, and Tweed Heads are just down the road.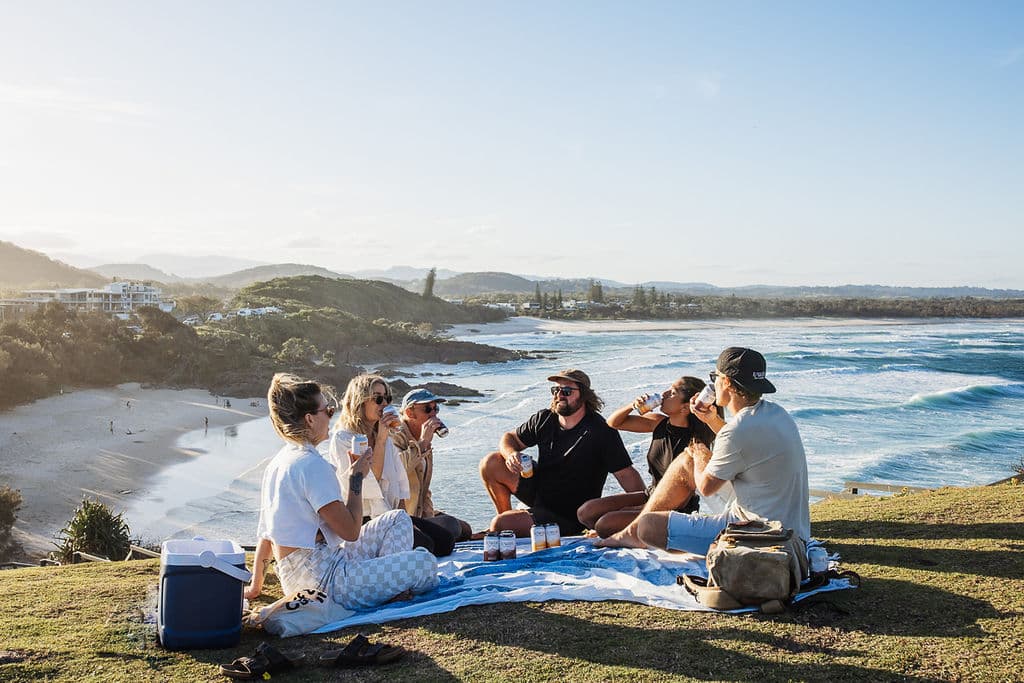 Book a Tweed Hinterland Food and Drink Tour with Kiff & Culture
A scenic 20-minute drive from Cabarita Beach lies the Tweed Hinterlands, a fertile agricultural area framed by rolling green hills. A slew of organic farms, historic sugar cane plantations, and boutique breweries lie peppered throughout the region—it's a haven for foodies and booze aficionados.
Kiff & Culture can whisk you through the region's finest on our Tweed Hinterland Food & Drink. And if you'd like to extend your stay, The Hideaway makes for the perfect base.