There's always a new trend making a splash on the Aussie wedding scene. This year, it's the huck's party. As the name suggests, this is a combination of a hen's and buck's party. Today we're talking about the rise of this new trend and some tips to create the ultimate huck's party.
Why is a huck's party rising in popularity?
There are several reasons why a huck's party has become the next most popular thing in the Australian wedding industry.
Nowadays, nearly 80% of Australian couples live together before getting married, so it's likely they have the same core friendship group. By combining their buck's and hen's party, everyone's invited.
A huck's party is also an easy way to save money before the big day, because we all know weddings cost the big bucks.
With everyone's busy and packed schedules these days, a combined party is also an effortless way to avoid clashes and fit into everyone's schedules.
Back in the day, the hen's and buck's party was the night before the wedding and signified the last night of 'freedom/being single.' However, this is kind of outdated when the events often take place months before and couples already live together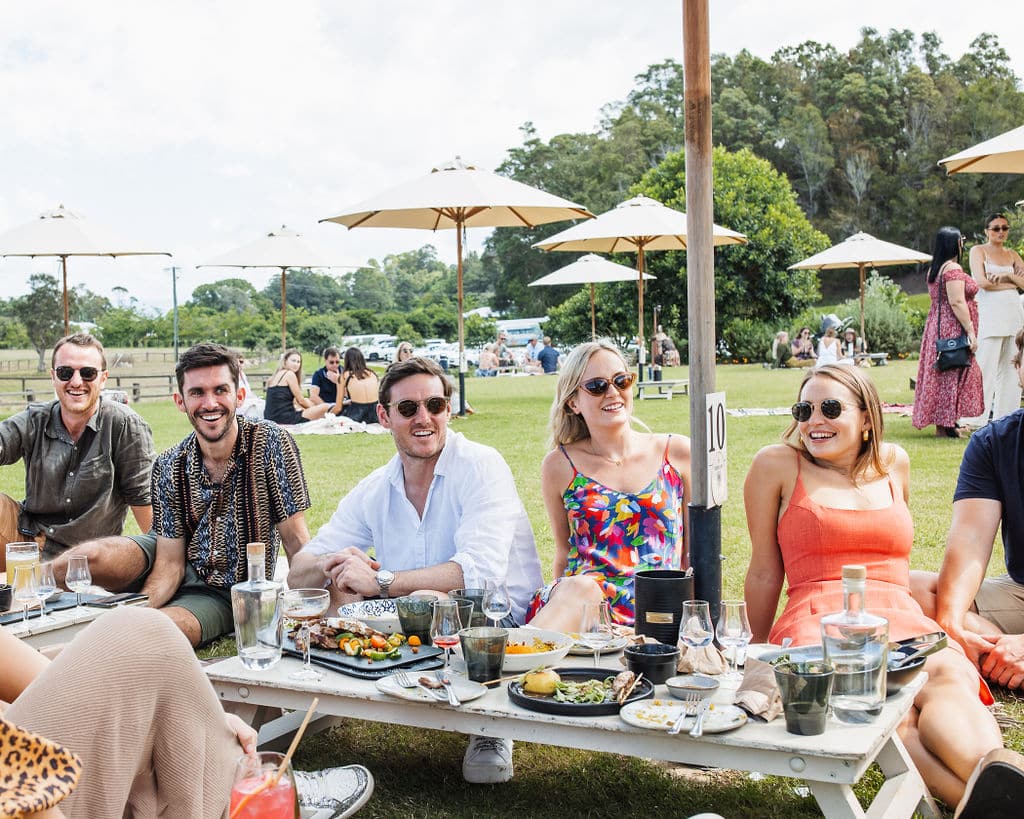 Huck's party ideas
So now we've convinced you to give a huck's party a go, here are some ideas to create the most unforgettable huck's party ever.
Create your own festival
Did someone say festival-themed hucks night? This is such a fun way to celebrate with family and friends before the big day. First, lock down a venue, whether that's your backyard, a park or a rooftop bar. Then get planning! Choose between a DJ or live music, flower crowns or a theme, food trucks or BYO. Add in a photo booth and some activities and you have yourself a very fun huck's festival.
Have a boat party
Take your party to the high seas on a private boat party cruise along the Brisbane River or Moreton Bay. With catering and a fully-licensed bar, dance and drink the night away on this fun floating party venue.
Get competitive
If you're a couple who enjoys a little friendly competition, why not opt for an active huck's party? Choose between boozy lawn bowls, axe throwing, go-karting or even a game of paintball. Alternatively, nothing says friendly competition like partaking in an Amazing Race-type challenge across Brisbane. They call it "a scavenger hunt on steroids," so may the best team win. Afterwards, relax with dinner and drinks in your backyard or on the beach.
Embrace the Aussie pool party
If you're looking for a budget-friendly huck's party, it's time to embrace the Aussie pool party. It's the Queensland way, after all. Crank the tunes, set up the barbecue and enjoy an arvo by the pool with your family and friends. 
Eat and drink with Kiff & Culture
Move aside pub crawls, Kiff & Culture is here with the ultimate tailored private experiences around Brisbane. Catering for groups of up to 60 people, we have everything you could want from a huck's party: door-to-door transfers, customisable itineraries and curated experiences. We take you to only the best gourmet food and drink venues in Brisbane and beyond. Feast on a long lunch at The Farm or eat and drink your way around the Gold Coast, Tamborine Mountain or Tweed Hinterland.
So if you want to let someone else curate the ultimate wining and dining huck's party for you and your loved one, contact us here at Kiff and Culture. We've got you covered, so you can simply sit back, relax and enjoy your day.