Get ready to forget everything you thought you knew about Aussie rum-making, because Husk Rum is shaking things up. For too long, distillers have stuck to the same old English-style molasses rum recipe, but not these guys. With their French-style cane juice rum, Husk Distillers are turning tradition on its head and creating something truly unique.
We sat down with Harriet and Paul to get the inside scoop on this game-changing new drop.
How did Husk Distillers start out?
"The idea came to our founder Paul when, while travelling the world in 2008, he was introduced to a unique style of French-Caribbean rum called Rhum Agricole. This rum, which was made from fresh sugar cane juice instead of molasses, was dry, complex, and sipped neat or on the rocks—unlike anything he had experienced in his rum-loving home state of Queensland.
On his return to Australia, Paul went to the local bottlo to buy more of this herbaceous rum…but he couldn't. There was no high quality imported rum available, nor any local rum made from sugar cane juice.
The solution? Read, research and learn how to make it himself.
Paul purchased 150 acres of land comprised of grassed fields and remnant rainforest in 2011. In 2012, he founded Husk Distillers upon converting an old farm shed into a tiny distillery. He made the first two barrels of Husk Rum using fresh sugar cane hand cut from our neighbour's farm.
How did you come up with the idea for distilling sugar cane rum in Australia?
"Australians love rum. But historically, we've only had one type of rum available – English style molasses rum, best mixed with coke.
We're a sugar cane producing country, yet the French style of cane juice rum has never been made in Australia before.
The beauty of using fresh cane juice is the environment is reflected in the rum. The annual harvest climatic conditions and the unique geological environment impact the sugar cane, which translates through to the spirit.
We call our expression of this style of rum 'Australian Cultivated Rum'. Our incredible region is reflected in every bottle."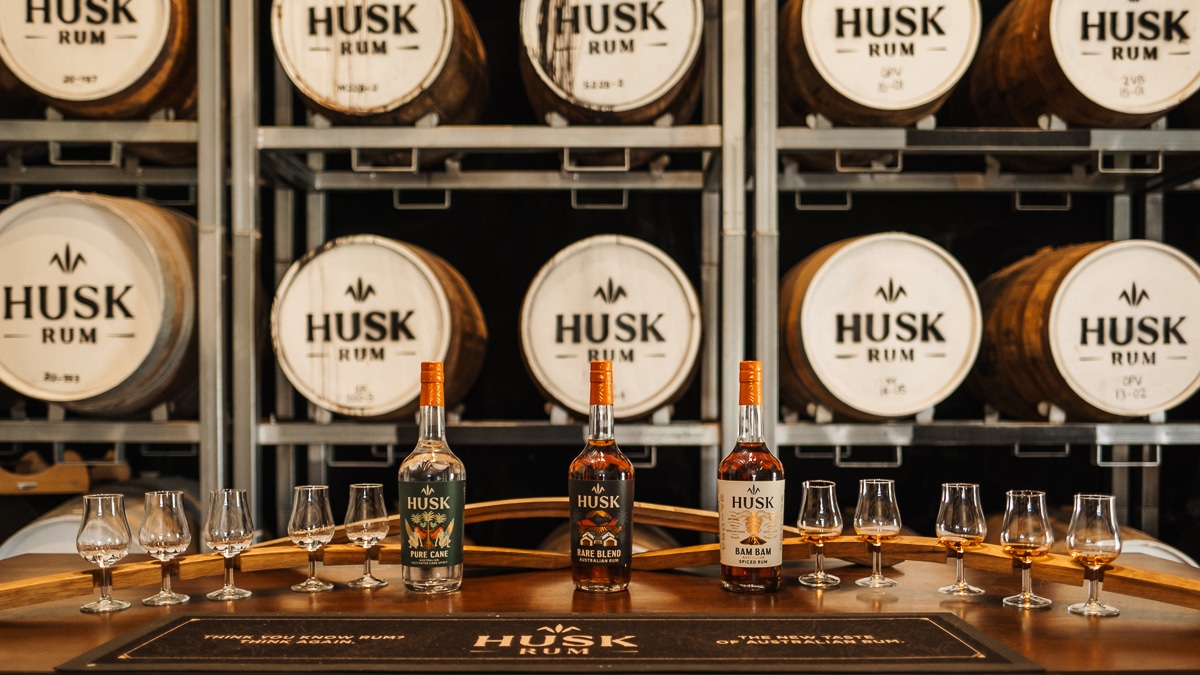 What's the difference between cultivated rum and molasses-based rum?
"Cane juice rums exhibit terroir reflecting the cane varieties and provenance of their place of origin. Their distinct aroma plus a vibrant and complex flavour make them instantly recognisable.
Molasses is an industrial by-product from sugar production that occurs after the cane juice has been clarified and boiled down. For distillers, this provides a suitable, inert substrate for fermentation that can be stored for long periods to enable year-round rum making.
Cane juice is a raw agricultural product that can't be stored. The moment sugar cane is cut, indigenous yeasts and bacteria begin to digest sugar and multiply.
For the cane juice distiller, it's a race against time to crush the cane, adjust the BRIX, pH and temperature and pitch their chosen yeast strain.
From that moment, there's intense competition between the distillers' yeast, the indigenous yeast, and bacteria from the paddock. It's a balancing act between letting the natural components of our rum express themselves and controlling the process to ensure quality and consistency.
It's an incredibly challenging process that takes years to learn, but the pay-off is the vibrancy and balanced complexity of flavour that defines this style of rum."
What can you tell us about the cellar door experience?
"When you visit Husk Farm Distillery, we definitely recommend going on a distillery tour.
Our highly educated tour team will give you a guided tasting of all our spirits. Drink in hand, you'll walk through the still house, bottling hall and barrelhouse, learning about how we make our unique spirits, Ink Gin and Husk Rum.
As well as tours and experiences, you can wander the grounds and gardens, meet our recycling team of cattle, and relax on the lawn or at the cellar door over lunch and some cocktails."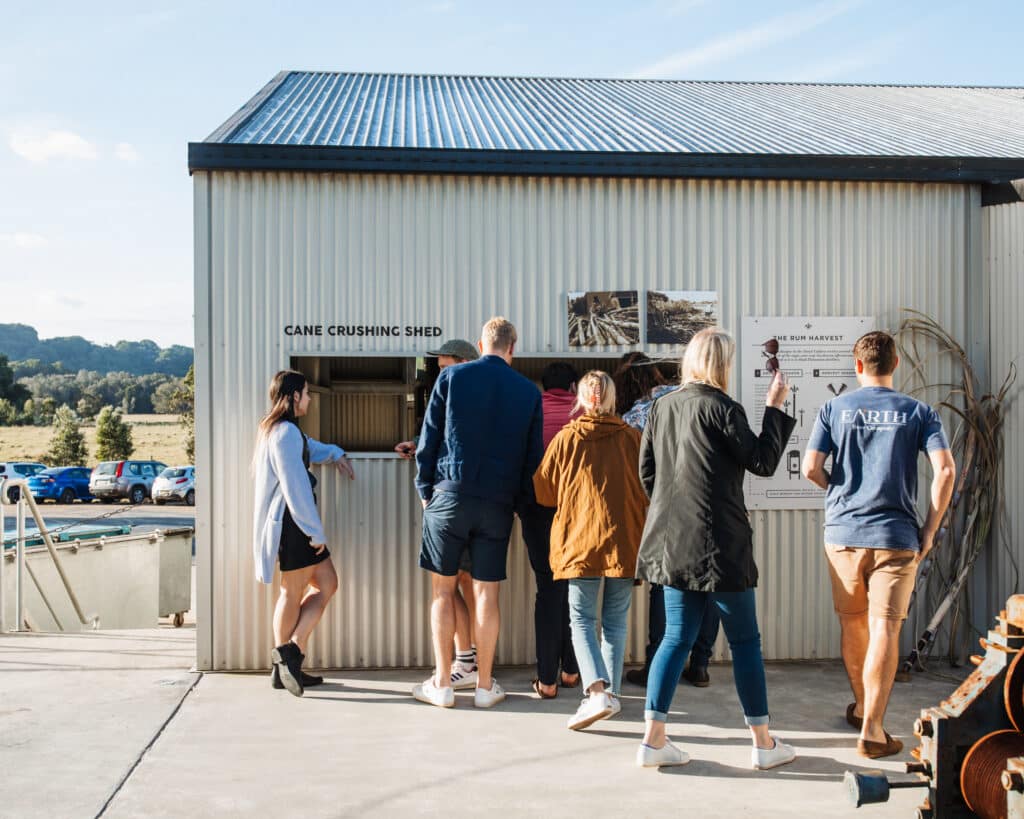 Visit Husk Distillery on a Kiff & Culture Tour
Keen to quaff Husk's sensational sugar cane rum (and their legendary Ink Gin) straight from the source?
We visit this award-winning venue on The Farm Long Lunch & Husk Distillery tour. The fun-filled culinary foray includes a lazy five-course lunch at Three Ducks (Byron's best eco-friendly restaurant) and an extended tasting session at Husk Distillery.