Yearning to learn the age-old customs of Southeast Queensland's aboriginal custodians? You'll find a slew of indigenous experiences in Brisbane and the surrounding region.
From art galleries to Dreamtime walking tours and traditional native cuisine, we're covering the top seven options.
Spirits of the Red Sand
This award-winning Beenleigh centre showcases the world's oldest living culture through theatrics. The Evening Experience combines a three-course dinner with a roving multi-stage performance. Over two hours, the show spans ancient aboriginal history to the tumultuous colonial era.
Corporate and educational groups can book daytime activities like cultural awareness workshops and didgeridoo lessons.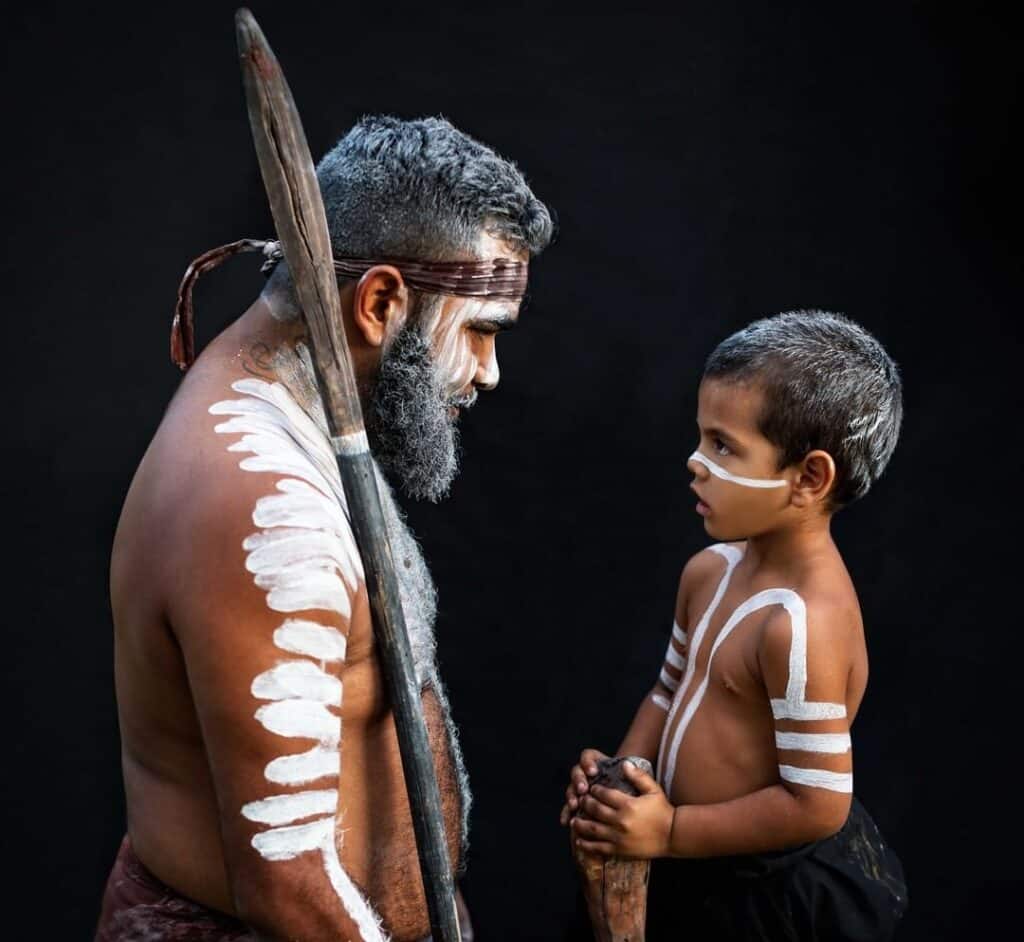 Aboriginal Art Co.
Situated in South Brisbane, Aboriginal Art Co. is a First Nations-run non-profit promoting indigenous arts. The group empowers aboriginal artists by giving consumers direct access to their work.
Swing by the on-site gallery or sign up for weaving or jewellery-making workshops. Scheduled Cultural Centre Precinct tours take in indigenous murals and sculptures.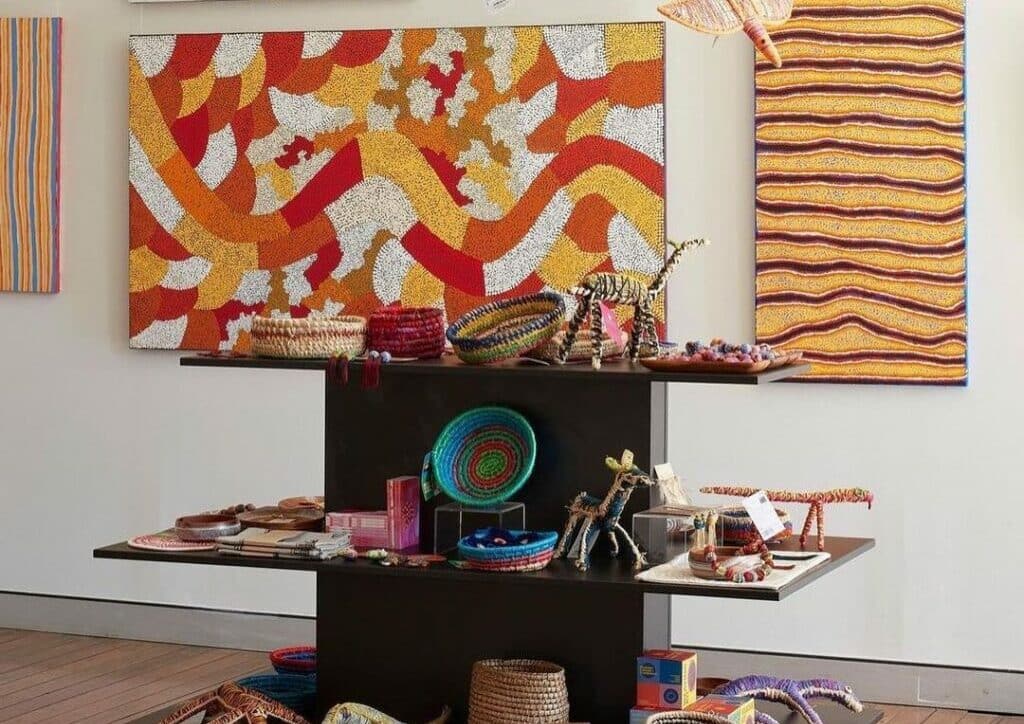 Nyanda Cultural Tours
Nyanda Cultural Tours offers cultural awareness training for schools, conferences and corporate groups. Located near the Nudgee Waterholes, the company boasts an authentic bushland setting.
The program has a strong focus on traditional bush tucker. Expect to learn about exotic ingredients from Australia's immense botanical diversity. Tours operate by appointment only.
Birrunga Gallery & Dining
Located in the CBD, Birrunga is Brisbane's premiere aboriginal art gallery. The small but insightful space showcases original works from talented resident artists. If you're hungry, the on-site café serves classic Mod-Oz dishes with a distinct indigenous twist.
Keen to wax lyrical with the creators? Book a guided tour with a resident First Nations artist. These passionate people provide valuable behind-the-artwork insights.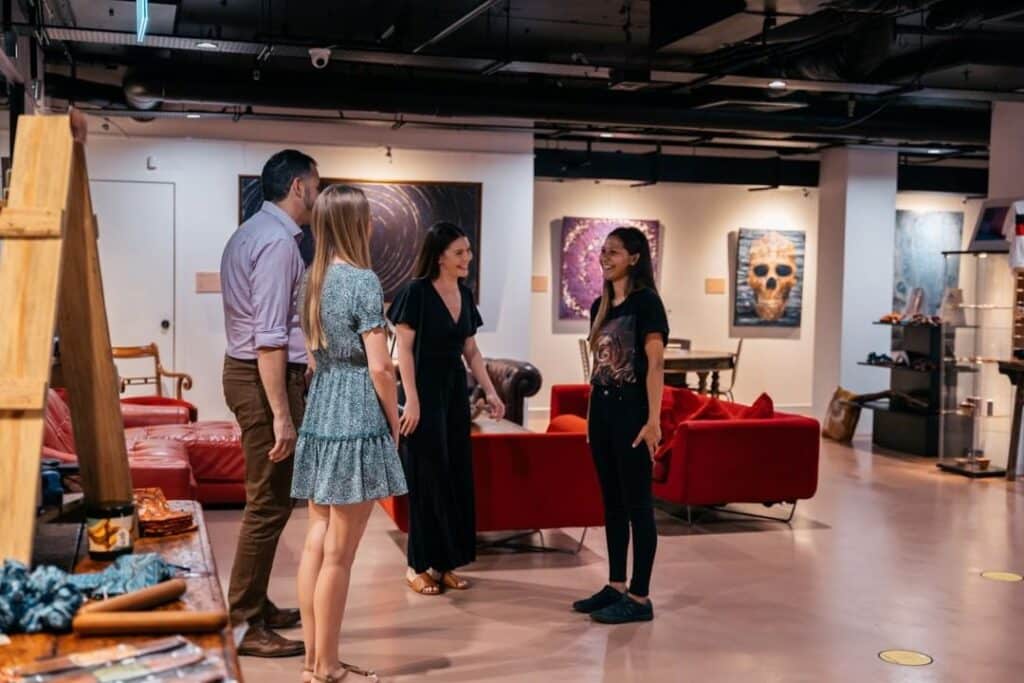 Black Card Visitor Tours
Black Card has become one of Brisbane's leading cultural training centres. Run by two astute indigenous women, the centre helps the business sector develop cultural competency.
BlackCard also currently runs aboriginal culture tours for the general public. The trips cover indigenous customs, history, and art across Brisbane. Some even include bush tucker tastings and weaving sessions.
Quandamooka Tours
Located on sun-drenched Minjerribah (North Stradbroke Island), Quandamooka showcases its pristine natural beauty. Rather than indoor workshops, the company runs outdoor walking tours and whale-watching cruises.
Expert indigenous guides provide insightful commentary on their spiritual home. Learn about age-old customs and traditional food and medicine foraging techniques.
Yarriba Dreaming
Mount Barney serves as the magnificent backdrop for this outdoorsy aboriginal tour provider. Indigenous guides lead groups through spectacular Scenic Rim terrain. Walks range from short, family-friendly stints to intensive fitness-orientated programs.
For a next-level adventure, sign up for the Yarriba Dreaming tour. The three-day trip encompasses traditional ceremonies, bush survival, hunting techniques and artistic workshops.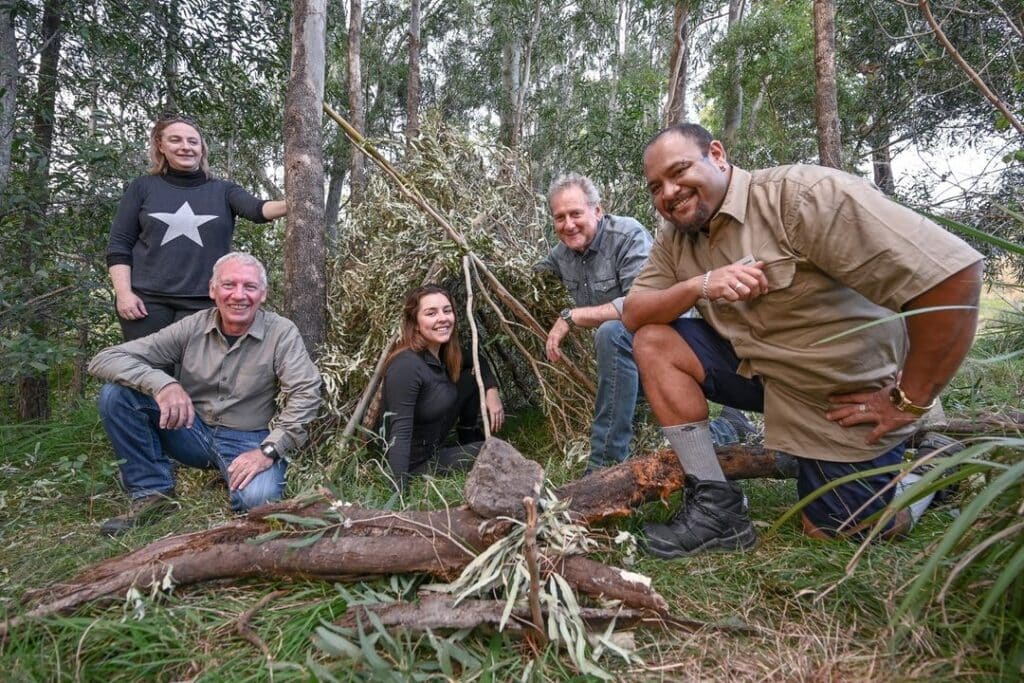 Book Indigenous Experiences in Brisbane with Kiff & Culture
We're always looking for fresh new ways to promote aboriginal experiences in our region.
For example, our Brisbane to Byron Food Trail includes an indigenous-led walking tour of Cape Byron. Participants get historical insights and traditional bush tucker tastings courtesy of an esteemed Arakwal woman.
We've got plenty more ideas in the pipeline, so watch this space.