Possessions are so passé. So put that pricey potential new purchase on the back burner and treat yourself to an unforgettable—and Instagrammable—travel experience instead.
We're covering the top six luxury experiences near Brisbane, from scenic helicopter flights to beach horseback rides. Whether you're planning a corporate team-building shindig or a surprise gift for that special someone, these local tours tick all the boxes.
Green Cauldron Helicopter Flight
If you're searching for an opulent escape near Brisbane, look no further than the Green Cauldron. With its rugged volcanic terrain and lush rainforests, this ancient natural wonder is truly mesmerising. And the best way to savour its magic is from the skies, aboard a scenic helicopter ride that will take your breath away.
For a lavish 45 minutes, ABC Heli will take you on an exhilarating journey past the iconic Wollumbin Mt Warning, over the picturesque Tweed River, and across the dazzling North Coast. This is the ultimate luxury experience, combining awe-inspiring views with unmatched comfort and style.
Sunrise Hot Air Balloon over the Gold Coast
Not keen on noisy chopper rotors? Then take to the skies in a serene hot air balloon ride. A pre-dawn departure will see you admire the verdant Gold Coast Hinterland as the first rays of sunshine peek over the horizon.
The fun doesn't stop when you come back down to earth. Passengers indulge in a hearty hot breakfast with a glass of sparkling at the historic O'Reilly's Vineyard Homestead. Keep the buzz humming with a wine tasting at their award-winning cellar door.
Couran Cove Day Trip
Straddling the shores of South Stradbroke Island, this lux eco-resort makes for the perfect mini escape. Cycling trails, aquatic activities, sporting facilities, and pristine waterfront views guarantee an unforgettable day out. Keep an eye out for cute critters patrolling the wildlife-rich woodlands.
The best bit? You get there and away on a seaplane. Chic luxury waterfront cabins are available should you fancy extending your stay.
Charter a Luxury Yacht
Tired of plying the waterways in your mate's clapped-out dinghy?
Treat yourself to a high-end yacht cruise instead. Boasting a diverse fleet of swanky motorised vessels, Crystal Blue Yacht Charters offers private full and half-day boat tours. Destinations include the Brisbane River, Gold Coast Broadwater, Moreton Bay, and Stradbroke Island—or make up an ad-hoc route as you go. A dedicated on-board team ensures you won't lift a finger the entire time – the definition of luxury.
VIP Private Animal Experience
Animal lovers can get up close and personal with their favourite furry species right here in Brisbane.
Lone Pine Koala Sanctuary offers a bucket list-worthy two-hour guided tour of its grounds. Participants experience an encounter and photo op with resident owls, reptiles, platypus, and—of course—koalas.  
If exotic foreign species are more your thing, the iconic Australia Zoo does an exhilarating tiger walk experience. Meander through the sprawling zoo in the company of an enormous Sumatran tiger as the handlers embark on their daily walk.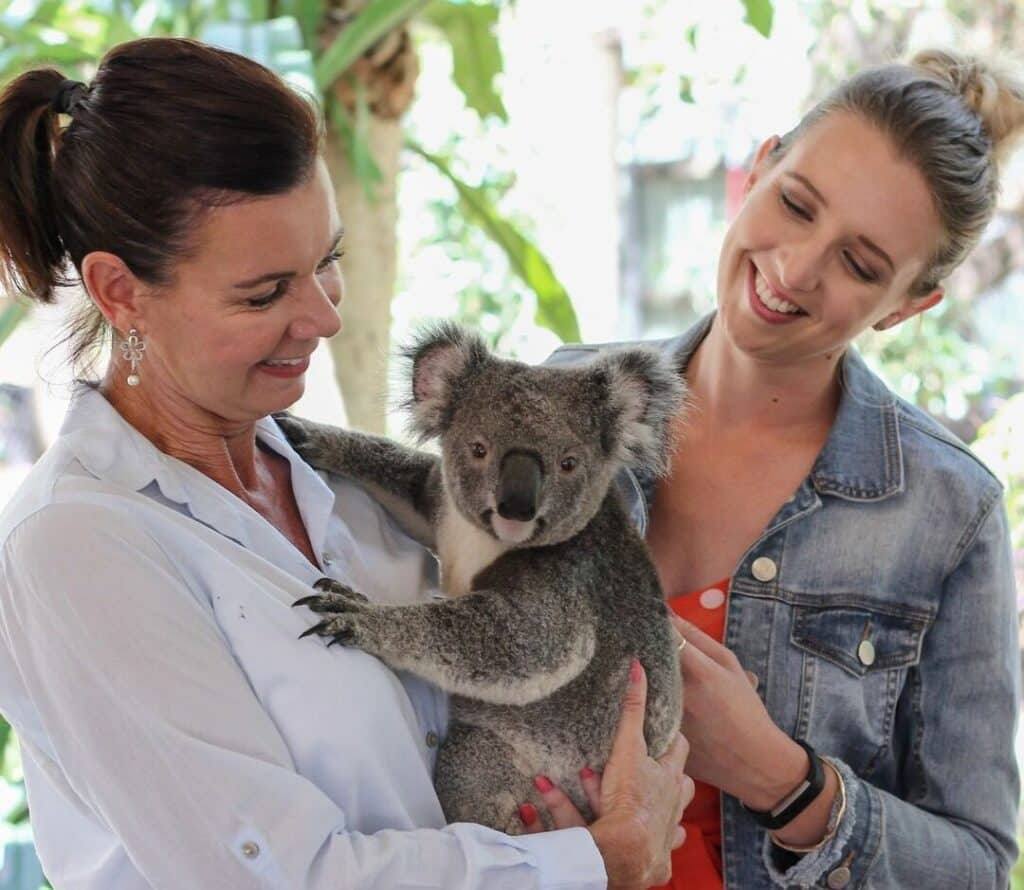 Horse Riding in Byron Bay
Ever dreamed of cantering along a pristine Aussie beach on the back of your trusty steed? Turn your Daryl Braithwaite music video fantasies into reality with a horseback riding session in beautiful Byron Bay.
Zephyr Horses offers a two-hour forest-to-beach experience, traversing subtropical woodlands and secluded sandy stretches. Seasoned equestrians can spice things up with add-ons like mounted archery, trick riding, mustering camps, and horseback pub tours.
Book Luxury Experiences near Brisbane with Kiff & Culture
Do any of these enthralling options tickle your fancy?
Then get in touch with Kiff & Culture today. We cover a plethora of luxurious one-day experiences and can include door-to-door transfers and tasty nibbles in the deal—perfect for corporate groups.
If you'd rather savour the region's gastronomic offerings, check out our Brisbane and Gold Coast foodie tours.
Image Credit: ABC Heli via Instagram, Balloon Aloft Gold Coast via Instagram, Its Only a Plane Ride Away via Instagram, Crystal Blue Yacht Charters via Instagram, Lone Pine Koala Sanctuary via Instagram & Zephyr Horses via Instagram