Nestled deep in the Tweed Hinterlands, Murwillumbah is a bastion of the Northern Rivers arts scene.
From small hinterland studios to world-famous galleries, the town houses a tapestry of local talent. And a contemporary addition, known as the M-Arts Precinct, will showcase resident creatives well into the future.
Murwillumbah: An Artistic Past
Free-thinking alternative types first flocked here during Nimbin's legendary 1973 Aquarius Festival. Many fell in love with the lush hinterland setting and began sowing the seeds for Australia's new counter-culture capital.
But Muwillimbah's artistic past dates beyond the co-op and commune-clad hippy era. Captivating landscapes lured big-name creators to the Northern Rivers region, including the iconic Margaret Olley.
Regarded as Australia's most prominent still-life painter, Margaret grew up here in Murwillumbah. Don't miss the colourful recreation of her chaotic home studio at the Tweed Regional Gallery.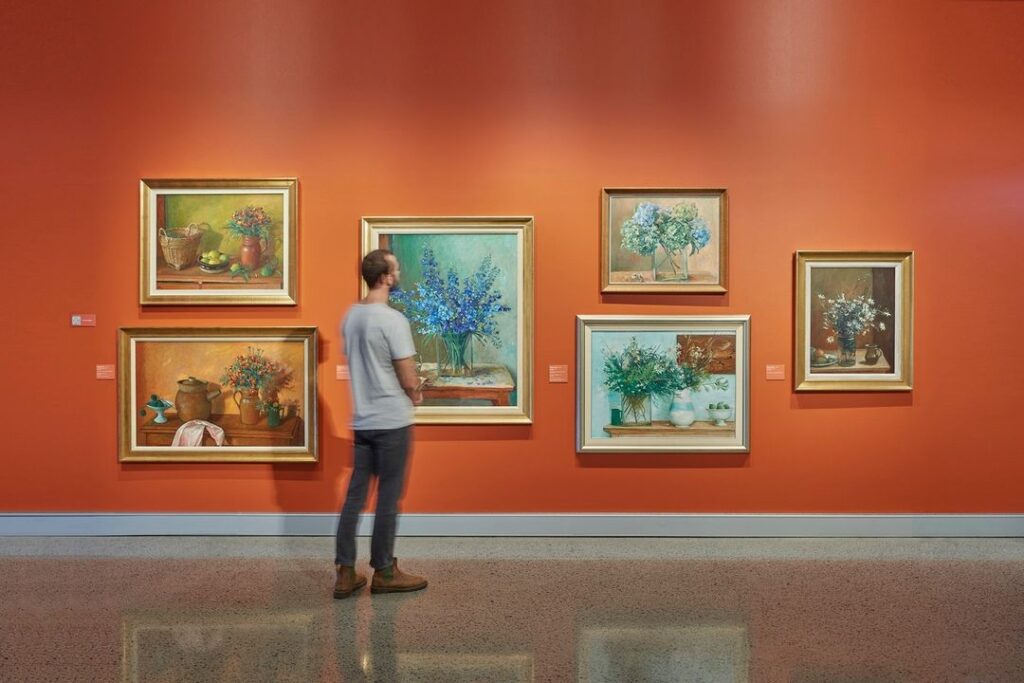 The M-Arts Precinct
Set in a sprawling Art Deco edifice, this warehouse-style venue encompasses an array of studios, galleries, and cafes. The precinct creates a welcoming space for art lovers to mingle with creatives over coffee, wine, and high-quality gastronomy.
Part of the space sits within a converted 1960s mechanical workshop, adding a distinct industrial vibe. Bushy ferns, eccentric art installations, and eye-popping murals enhance every nook and cranny.
Some 28 resident artists and makers maintain studios within the precinct. Out-of-towners can watch the creative process unfold and ask questions about particular works. On-site galleries give guests the unique opportunity to buy straight from the creators.
The M-Arts Precinct Studios
You'll find an eclectic collection of distinct artistic genres, from florists to frame-makers and painters to potters. Fashionistas can peruse chic designer apparel, including swanky leather goods and frilly dresses.
If you fancy an edible souvenir, Kat Harvey Cheese stocks top-notch dairy products from local artisans and small-batch importers.
Other tasty options include the pop-up Drongo Brewery bar—part of the proceeds go towards protecting endangered animals. Don't miss the amazing lemon meringue (plus other sweet treats) at Ben's Patisserie.
Hungry now?
Bistro Livi does a delectable menu of shared plate delicacies like spanner crab in curry butter and tuna tartare. Check out the superb wine list—it's bound to get those creative juices flowing.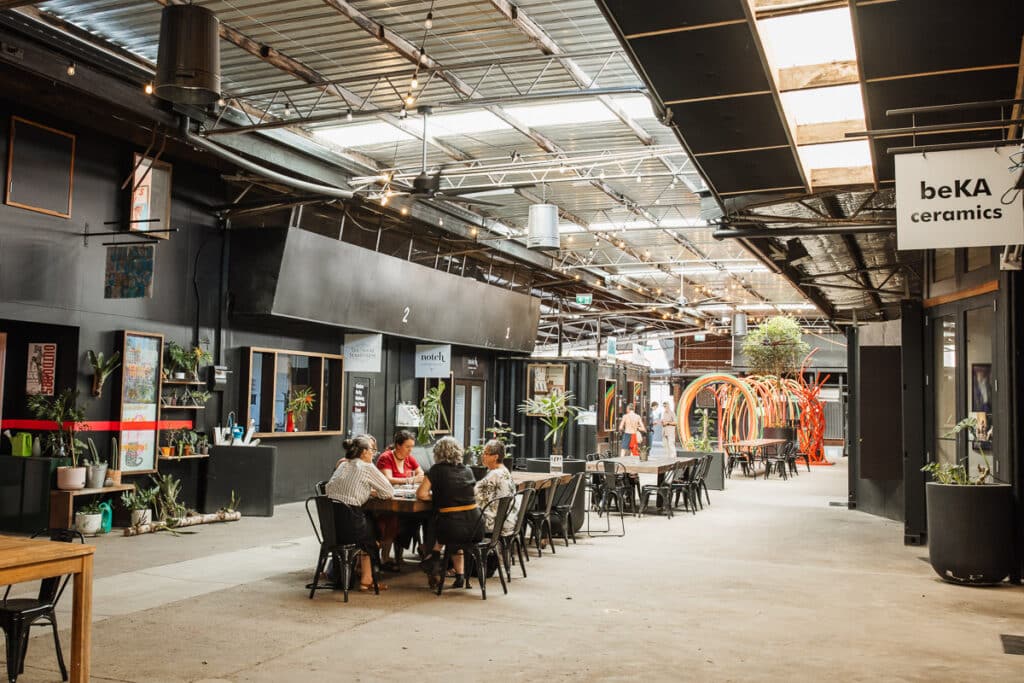 Need to Know Info
The precinct sits on the corner of Wollumbin and Brisbane Street, smack bang in the town centre.
Precinct doors open 10am to 3pm from Tuesday to Friday and 10am to 2pm on Saturdays. Some artists open up their studios at different times, so phone ahead if you've got your heart set on a specific creative.
Plenty of parking is available across the road on Knox Park.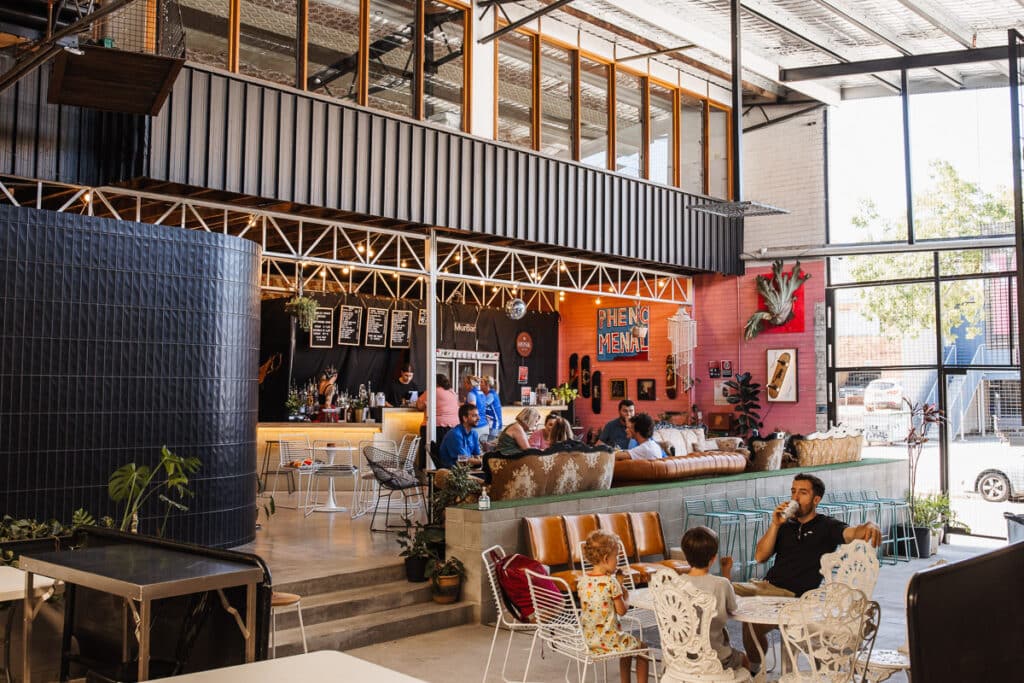 Explore the M-Arts Precinct with Kiff & Culture
Keen to treat yourself to an indulgent day of art and eats in the Tweed?
We're delivering exactly that on our newly-launched Tweed Valley Food & Culture tour.
We visit our favourite Tweed Hinterland fruit farm and distillery for citrusy delights and tasty tipples. Of course, we'll also spend time perusing the eclectic collection at the M-Arts Precinct, with a cheese-tasting thrown into the mix.