Looking for adventure? Satisfy your wanderlust with these 5 must-do Brisbane road trips. Explore stunning wine-growing regions and misty hinterlands, all within driving distance of Brisbane. Pack your essentials and get ready for an unforgettable journey.
Here are our top picks for Brisbane road trips.
Tamborine Mountain
Top of the list  of must-do Brisbane road trips, due to both beauty and proximity, is certainly Mt Tamborine. Set in the aptly-named Scenic Rim, this mountainous paradise is a playground for scenery-seeking city-dwellers. And at just 45 minutes from central Brisbane, it's close enough for a day trip. But you're better off staying overnight at a scenic farm stay or Airbnb. 
Waterfall chasers will adore cascades like Curtis Falls, Witches Falls, and Cedar Creek Falls. If sipping vino is more your style, local stalwarts like Witches Falls Winery and Mason Wines pump out top-notch plonk. Treetop canopy walks, rainforest hikes, and zip-lining offer alternative adventures for gung-ho types. If you're looking for a more curated experience, it's worth checking out our Tamborine Mountain Wine & Dine tour.
The Granite Belt
On the western end of the Scenic Rim, the Granite Belt is Queensland's premier grape-growing region. Vine-festooned wineries aside, this fertile zone also produces top-quality produce, making it a mecca for farm-to-table foodies. And with a convenient location two and a half hours from Brisbane, it's a decadent weekend destination for indulgence-seeking gourmands.
Wondering which venues to frequent? Essen Restaurant and the Peak Restaurant both plate up sensational chef's hatted fare. Must-visit vineyards include Heritage Estate Wines, Tobin Wines, and Ballandean Estate Wines (to name a few).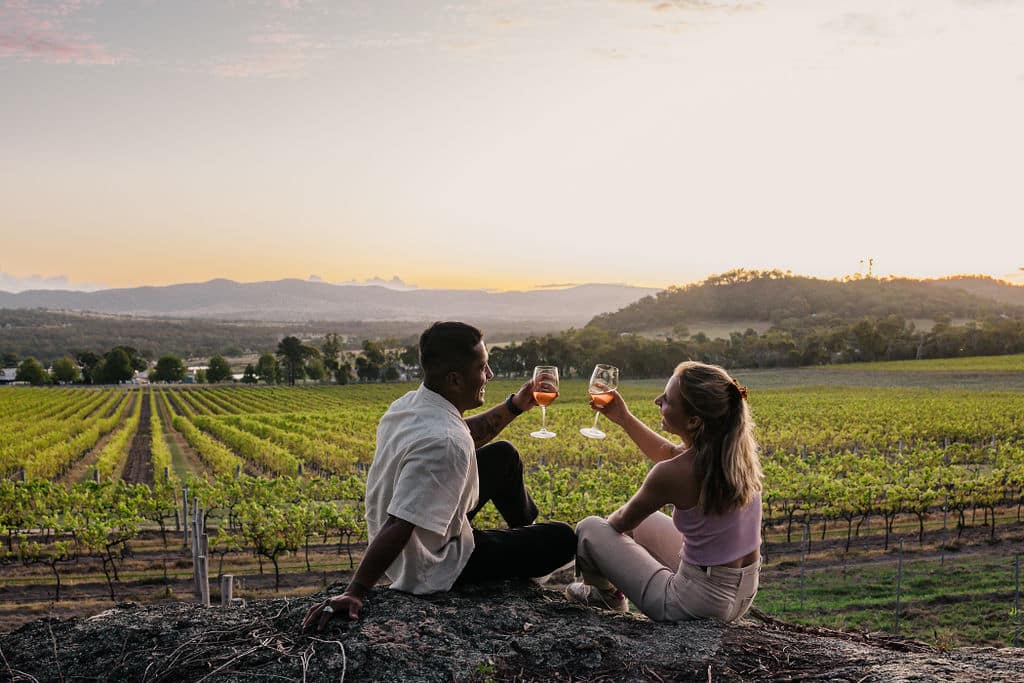 The Tweed Valley
Over the border, the Tweed Valley is a pretty food-producing region under the shadow of Mount Wollumbin. Scenic drives wind between paddock-to-plate highlights like Tweed River House. For tasty tipples, hit renowned small-batch booze makers like Husk Distillers and Earth Beer Company.
A smattering of charming country towns lies peppered through these luscious lands. Home to a three-digit population, tiny little Uki offers warm rural welcomes and top-notch nosh at the renowned Mavis Kitchen. Larger Murwillumbah has a thriving bohemian scene—check out the Tweed Regional Gallery and M|Arts Precinct.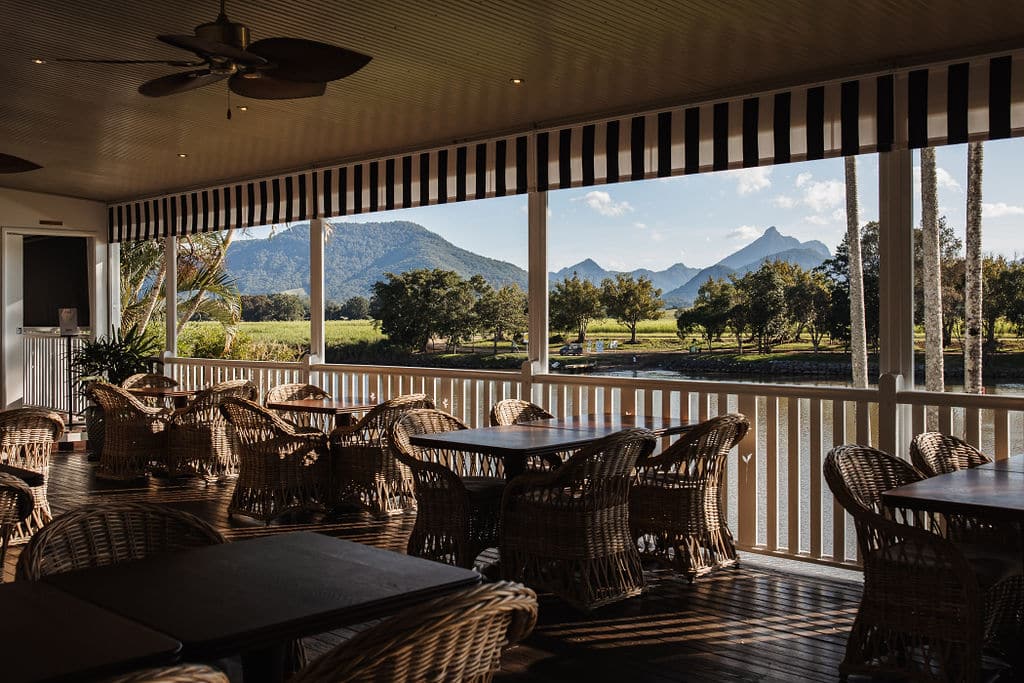 The Byron Hinterlands
As Australia's most celebrated coastal town, Byron Bay is a trendy, boho-friendly playground chock full of beautiful beaches and rainforest-smothered hills. If you're keen to escape the crowds, head west into the Byron Hinterlands, where dewy meadows and rolling pastures await.
The best regional eats come courtesy of Harvest, a chef's hatted zero-kilometre restaurant in the cosy one-street town of Newrybar. Need some new threads? Check out the chic boutiques while you're there. Other worthwhile regional towns include Bangalow and Federal. Outdoorsy types will find stunning national parks nearby.
The Sunshine Coast Hinterlands
Give the perpetually-packed Sunshine Coast a miss and head to its hinterlands for traffic-free scenic drives. Awash with verdant rolling hills, this spectacular farming region is a great place to get away from it all. 
Maleny, Conondale, and Kenilworth each boast quaint rural vibes and excellent dairies for lactose lovers. To re-acquaint with nature, scale the jagged Glasshouse Mountains or stroll Mary Cairncross Scenic Reserve. 
Embark on Amazing Brisbane Road Trips with Kiff & Culture
Keen to combine gourmet gastronomy, tasty tipples, and sensational scenery into one epic road trip from Brisbane?
Check out our eclectic range of SEQ and Northern NSW foodie tours. We bounce between culinary highlights and breathtaking sites in an indulgent adventure for the senses. The Kiff & Culture tour van can do a Brisbane pick-up and drop-off, so you don't have to stress about driving.