Slip into your togs and slather on some sunscreen because it's time to go chasing waterfalls near Brisbane.
Strategically located amid jaw-dropping national parks, Brisbane resides within day-tripping distance of numerous thundering cascades. From Insta-worthy photo ops to refreshing swimming holes, we're covering the best in this list.  
Kondalilla Falls, Montville
Located 95 min drive from Brisbane
Hidden in the Sunshine Coast Hinterlands, this tall rainforest-shrouded waterfall plunges into the verdant canopy below. Access is via a meandering—yet sometimes steep—4 km trail from the car park.
If you're all sticky and gross from summiting its 300 steps, cool off in the rock pool upon your return.
Curtis Falls, Mt Tamborine
Located 60 min drive from Brisbane
A Tamborine Mountain superstar, this gushing watery wonder is a sight to behold. An easy 1.5 km return hike winds through lush subtropical rainforest to the thundering cascade, which roars like a lion after heavy rain.  
You'll have to make do with a photo op from the viewing platform. Swimming is strictly off-limits to protect the resident glow worms.
Cedar Creek Falls, Mt Tamborine
Located 55 min drive from Brisbane
Just up this road, this triple-tiered beauty is Tamborine Mountain's most sought-after swimming hole. All three ice-cold plunge pools persistently pack out, so aim to arrive midweek (or early morning) to beat the crowds.
A short but sweet 1 km return walk whisks you between each pristine swimming spot. Don't try taking a shortcut by sliding down the falls—it'll only end in tears.  
Twin Falls, Springbrook National Park
Located 88 min drive from Brisbane
Awash with ancient Gondwana rainforest, Springbrook is one of Southeast Queensland's most celebrated national parks. And the thickly-forested 4.3 km hike to Twin Falls encapsulates the majesty of this age-old place.
Keep an eye out for the tell-tale pink bark of the brush box trees lining the trail. Science boffins carbon dated these at 1,500 years, making them the oldest trees on the Aussie mainland.
Of course, it's the double waterfalls you've come to see—they're well worth the walk. Save time to cool off in the refreshing swimming hole below.
Natural Bridge, Springbrook National Park
Located 80 min drive from Brisbane
As much as we love Twin Falls, Natural Bridge is the postcard-perfect pièce de résistance of this kickass national park. The cavernous cascade powers between a natural basalt bridge into a low-lying pool, which glimmers like magic on a clear day.
There's no swimming at this one to protect more resident glow worms. Pop in at night to see the bioluminescent critters doing their thing.  
Purling Brook Falls, Springbrook National Park
Located 83 min from Brisbane
Got a thing for tall waterfalls?
This lofty monster towers 100 metres high, making it among the tallest cascades in Southeast Queensland.
The upper platform lies within minutes of the car park. But to make the most of it, tackle the somewhat strenuous 4 km loop trail. Ancient lepidozamias, dazzling wildflowers, and thick throngs of New England ash make the hike entirely worthwhile.
Swimming isn't permitted due to Purling Brook's sheer power. Take a detour to Warringa Pools if you're craving a splash.
Combine the Best Waterfalls near Brisbane with a Kiff & Culture Tour
You must've burnt off quite a few carbs trudging around those epic rainforest trails. So why not treat yourself to a decadent day of gourmet nibbles and tasty tipples?
We run a slew of epicurean adventures through Tamborine Mountain, Brisbane, the Gold Coast and Northern NSW. Top-notch nosh and newfound friends are all but guaranteed.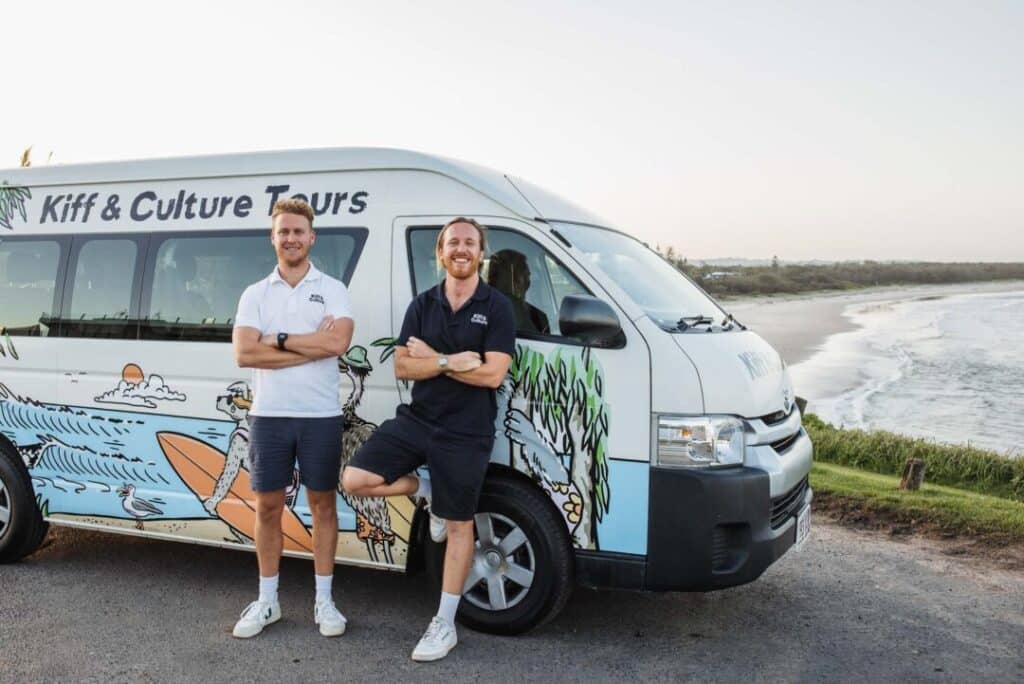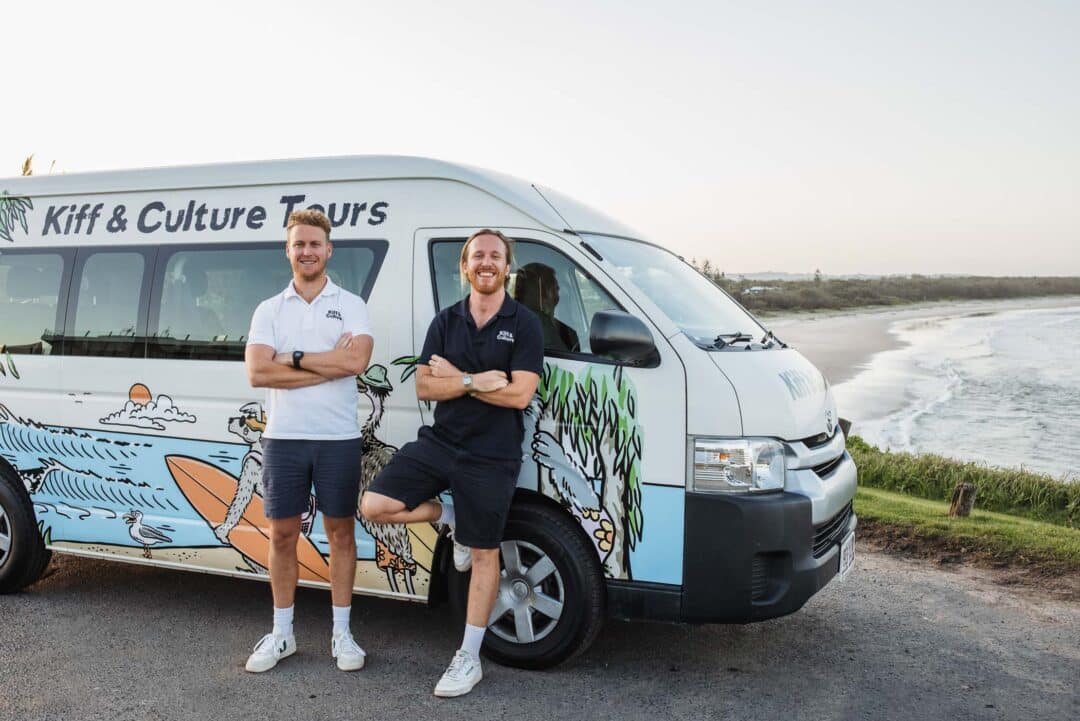 Image Credit: @voyaagevoyage via Instagram, Trent Mc via Instagram, Mick Newson via Instagram, Georgia Duffield via Instagram & Its Lebon via Instagram