Are you tired of playing foodie detective and trawling the streets for the newest and greatest restaurants in Brisbane? Fear not, dear reader! The city has exploded with so many fantastic new eateries that you'll be spoilt for choice in 2023.
These hotspots not only offer delicious cuisine, but they also serve up interiors so stunning that even your pickiest Instagram followers will be in awe. And don't even get us started on the artisanal drink menus – they're so good, you'll want to sip on them all night long.
So, without further ado, let's dive into the nine best new Brisbane restaurants that are causing a stir in the foodie scene. Trust us, your taste buds will thank you for this culinary adventure!
Babylon Brisbane
Right on the river, Babylon is an enormous Ottoman-style restaurant inspired by its namesake, a formerly thriving metropolis and ancient wonder of the world. The glamorous 1,000-capacity venue cascades across three floors. Vibrant dining spaces and elegant bars create a refined sociable vibe.
The kitchen whips up the rich and aromatic flavours of Levantine cuisine, including a tempting selection of plant-based, seafood, and succulent meat dishes. Can't work out what to order? The tasting menu gives you yummy little samplers of the best bits.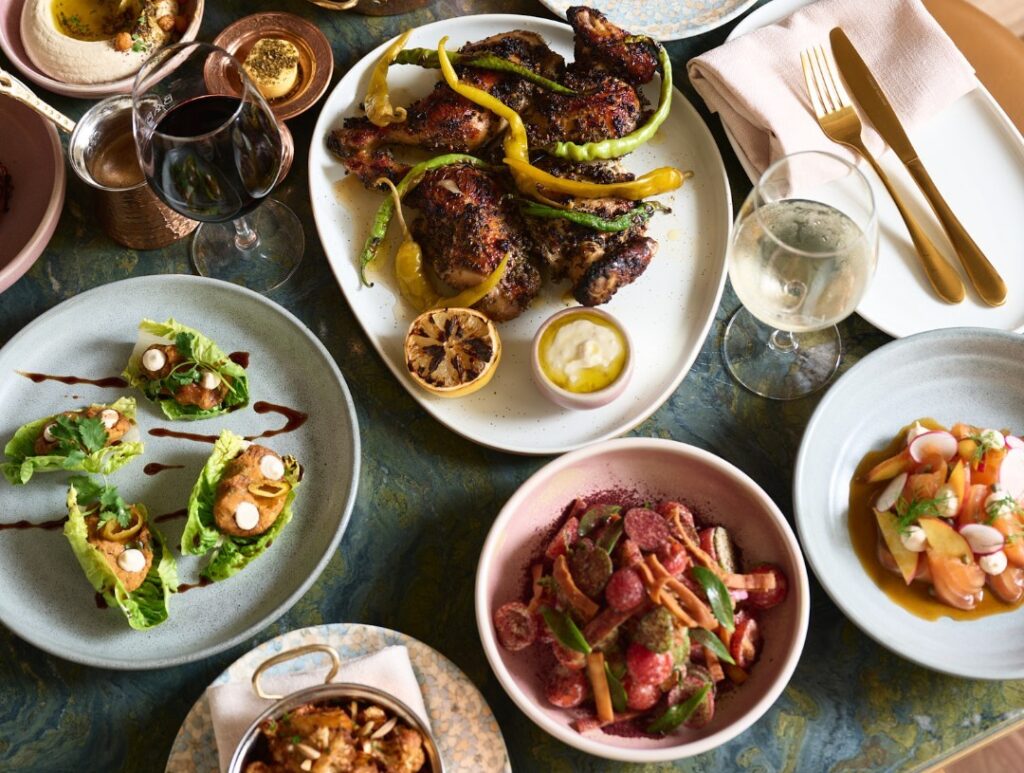 Tillerman Seafood Restaurant
Just down the road from Babylon, Tillerman is a premium seafood restaurant with a next-level wine list. The waterfront haunt thoughtfully prepares a smorgasbord of seafood classics, from Moreton Bay bug rolls to salted Murray Cod croquettes and Red Emperor fillets.
For the non-seafood eater, you'll find a solid selection of succulent meaty dishes to appease the appetite. Try the 2GR Wagyu or Cantonese-style roast Albury goose. Either way, pull up a pew on the patio to savour those sweeping Brisbane River views.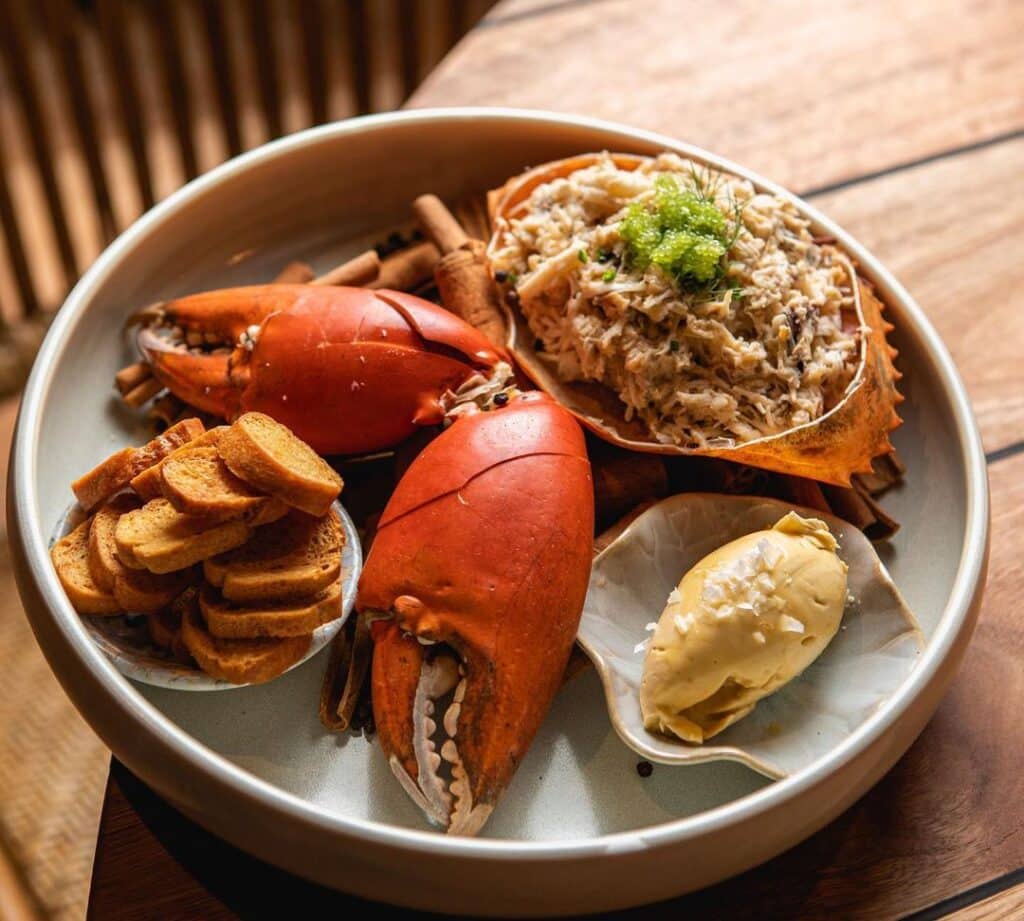 Clarence Restaurant
Clarence Restaurant is a warm, produce-driven neighbourhood bistro on the heritage-listed Shop Row. Unlike many of Brisbane's top restaurants, the laidback locale forgoes glamorous décor. Its owners prefer to focus resources on transforming top-notch produce into mouth-watering bites.
The sustainably-sourced menu rotates with the seasons. Expect delicious dishes like wild shot venison and coral trout, served a la carte or part of a decadent pri-fix menu.
Maggie May Supper Club
Nestled in the heart of Newstead, Maggie May is a groovy brand-new supper club oozing vintage flair. Shiny vinyl booths, checker-tile floors, and vibrant orange and green shades set the scene at this swinging 70s-style venue. Great food and sensational sips guarantee a good time for all.
The well-balanced sharable menu spans delicious dishes big and small, from chilli caramel duck shanks to harissa-glazed eggplant with coconut tzatziki. Tuck into the breakfast menu if you fancy a hearty early-morning pick-me-up.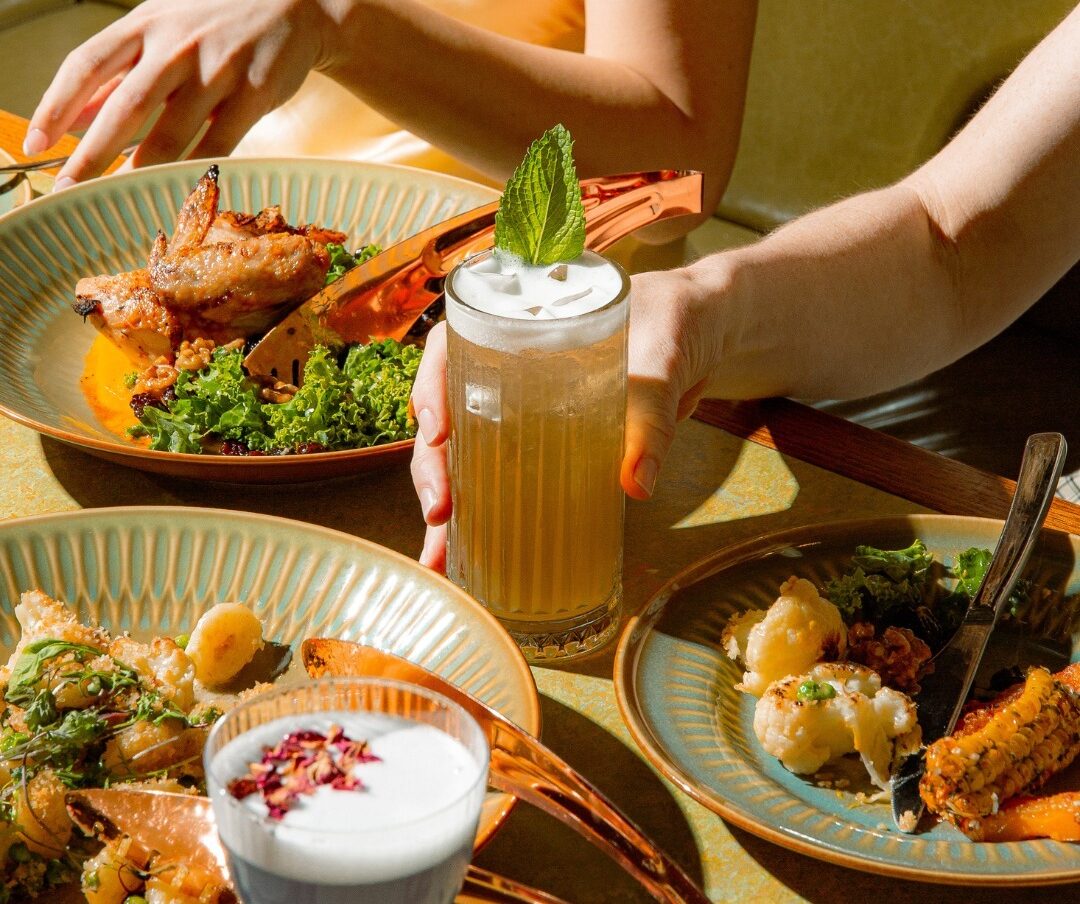 Allonda Restaurant
Newstead newcomer Allonda is making waves in the Brisbane culinary scene—somewhat ironic, given allonda is Italian for "wave". Decked out with sleek, minimalist decor, the alleyway restaurant exudes refined inner-city style. 
But it's the food and wine that make this place shine. From the creamy risotto to the sweet corn ravioli, every well-presented dish hits the mark. Oenophiles will be delighted to see the wine list spans pages upon pages of high-quality varieties from Australia and abroad. 
Casa Chow Brisbane – Peruvian Chinese Restaurant
Another worthwhile up-and-comer, Casa Chow garners rave reviews for its tasty Chinese-Peruvian fusion fare. Dubbed "chifa" in South America, the eclectic cuisine blends age-old Chinese culinary traditions with bold Andean flavours. Even the namesake is a playful cultural amalgamation: casa is Spanish for "house", while chow is Cantonese for "food."
The hip, up-tempo resto-bar ramps up the dining experience with vivid beats and delicious Peruvian drinks—Pisco sour, anyone? As for the menu, you'll find everything from skewers to wok dishes and ceviche to dim sum. ¡Que rico!
Sasso Italiano
Not your typical Italian joint, Sasso draws inspiration from the vintage American trattorias of the 70s. But there's a modern twist—its sophisticated, low-lit interior features rich wood tables, sparkling marble countertops, and earthy stone tile floors.
On the menu, head chef Gabriele Di Landri (former La Lupa superstar) pumps out tasty shared plates like pizza, pasta, and antipasto. Wash your dish down with a sommelier-selected bottle of red or work your way through the extensive Negroni menu.
Essa Restaurant
A farm-to-table powerhouse, Essa Restaurant is a new dark and moody venue that's turning heads on James Street. Esteemed interior designer Craig Channon uses low-key underlighting, black marble tiles, and dark timber banquette seating to evoke an atmospheric vibe—perfect for a date night or casual dinner with friends.
Head chef Phil Marchant (of Gauge fame) uses fresh produce from local farmers to prepare each delectable dish. His eclectic contemporary menu spans pickled kohlrabi with fresh curds and pistachio to spatchcock quail served in brown butter and caper leaves. Save room for the signature dessert: Jerusalem artichoke cream bun.
Rosmarino Restaurant
Rosmarino could be our new Fortitude Valley favourite. Set in the recently renovated Stewart & Hemmant Building, this stylish venue exemplifies industrial chic. Yet the 120-year-old edifice retains its old-school roots—think high ceilings, heavy frame windows, exposed brick walls, and concrete floors. Elements like sage green accents, bright vintage lights, and old-timey antiques add oomph.
As for the food, Italian-born head chef Dario Manca (2015's Best Young Chef of the Year) creates a refined menu of Haute-Italian cuisine. Our pick? Try the 9+ marble score tri-tip wagyu steak, which is dry-aged for five days in white chocolate then served with pearl onion, black bagna cauda, and nectarine.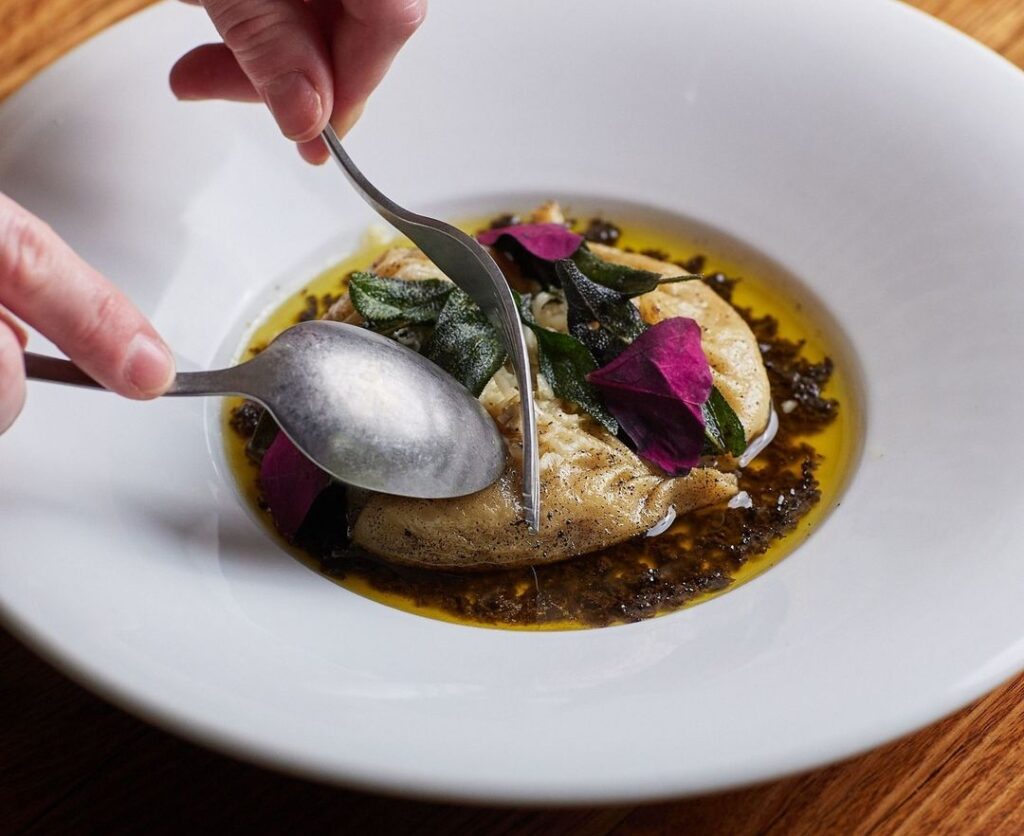 Melrose -Contemporary Asian & Cocktail Bar
Set on a breezy Bulimba rooftop with lush greenery and Bali beach club-style décor, this swanky Southeast Asian venue is a brilliant spot for an open-air meal. When the weather's nice (not that uncommon in Brisbane), staff reel open the retractable roof to give diners a clear view of the sky.  
Head chef Arté Assavakavinvong moved over from Melbourne's legendary Longrain Thai to lead the team at Melrose. Innovative Pan-Asian dishes include spicy Indonesian skewers, sticky tamarind-infused chicken, and turmeric coral trout curry.
Bianca – Italian Restaurant
The gastronomic gurus behind Same Same, Honto, and Agnes have recently added a new venue to their all-star repertoire: Bianca. Smooth beige hues and peach-infused tiles define the décor, which complements the establishment's bright orange branding.
Most punters agree the pasta is the star of the show—these fluffy flavoursome creations get handmade each day and come with a tantalising array of toppings (give the paccheri al pomodoro a go). Save room for their sensational soft-serve gelato, made fresh to order from a fancy Carpigiani machine.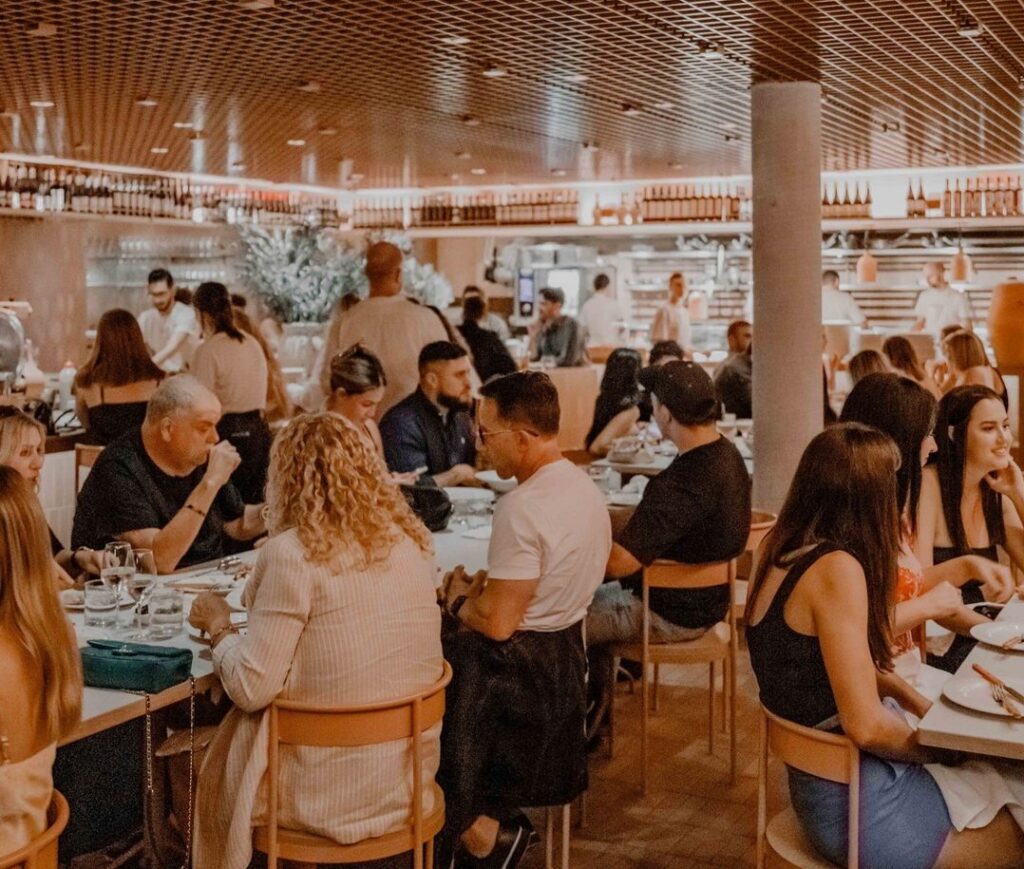 Book a Brisbane Tour with Kiff & Culture
Keen to sample Brisbane's best culinary haunts on an action-packed day out?
Our Brisbane Artisan Food & Drink Tour takes you to a curated selection of fab local venues to sample top-quality nosh and imbibe handcrafted booze.