Dreaming of a last-minute getaway? There's a wide range of reasons you should visit Murwillumbah this winter.
Whether you're an art aficionado, an avid foodie, or a keen nature buff, this quaint Hinterland town has few surprises in store. Here's why you should pencil in an impromptu mid-winter trip.  
Relatively Warm Weather
We won't pretend the Northern Rivers region is as balmy as Far North Queensland this time of year. However, if you're venturing up from the south, the Tweed offers a warm respite from the bitter winter chill.
Travellers coming from South East Queensland will get the same pleasant days and slightly cool nights. Furthermore, should you fancy a refreshing ocean dip, Cabarita Beach and Kingscliff are a quick car trip away.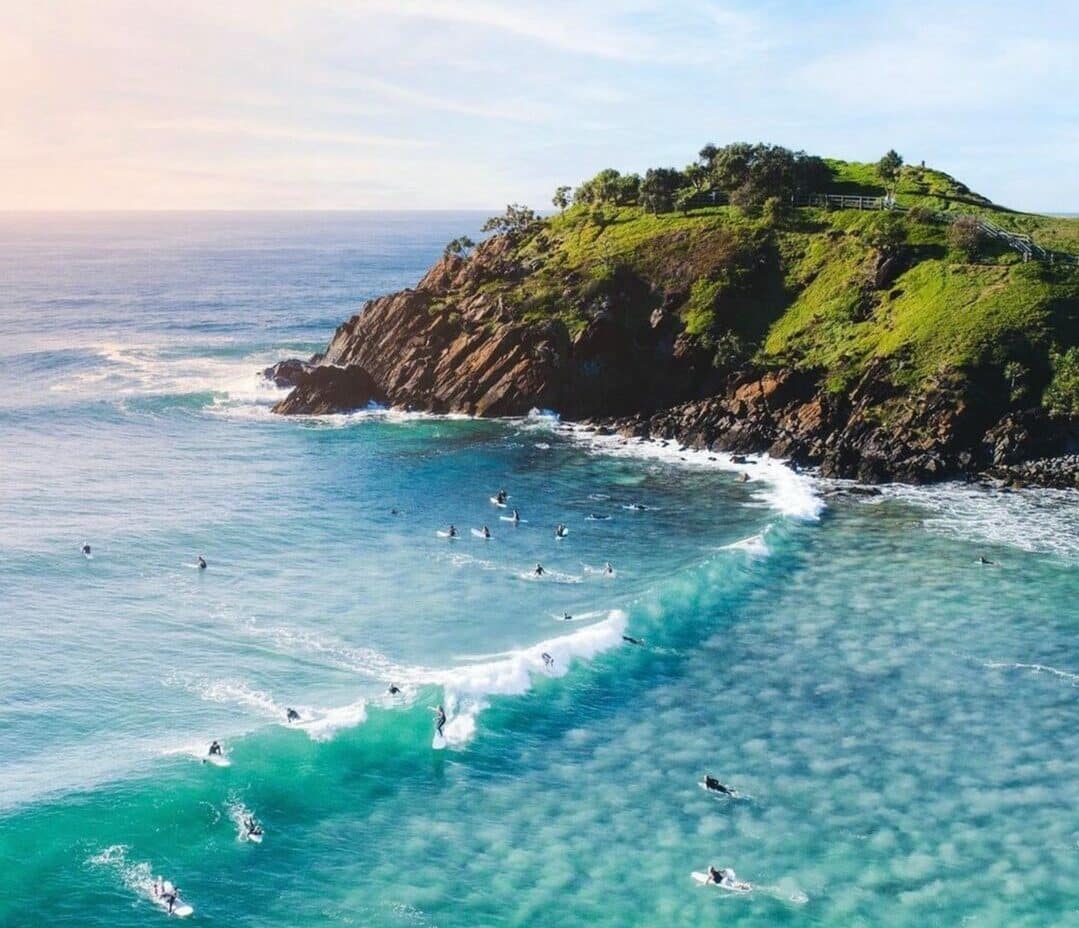 An Eclectic Art Scene
As the artistic epicentre of the Northern NSW arts scene, Murwillumbah is a quaint bohemian enclave with a slew of galleries to peruse.
Your first port of call should be the Tweed Regional Gallery, an impressive modern space showcasing top regional talent. Attached is the Margaret Olley Art Centre, where you can sift through a recreation of the famous artist's home studio. Allow plenty of time as there are over 20,000 original works.
Don't miss the M-Arts Precinct, where you can browse contemporary creations from international and local artists. If possible, come on the third Saturday of the month to buy works straight from the creators at the Makers & Finders Market Murwillumbah.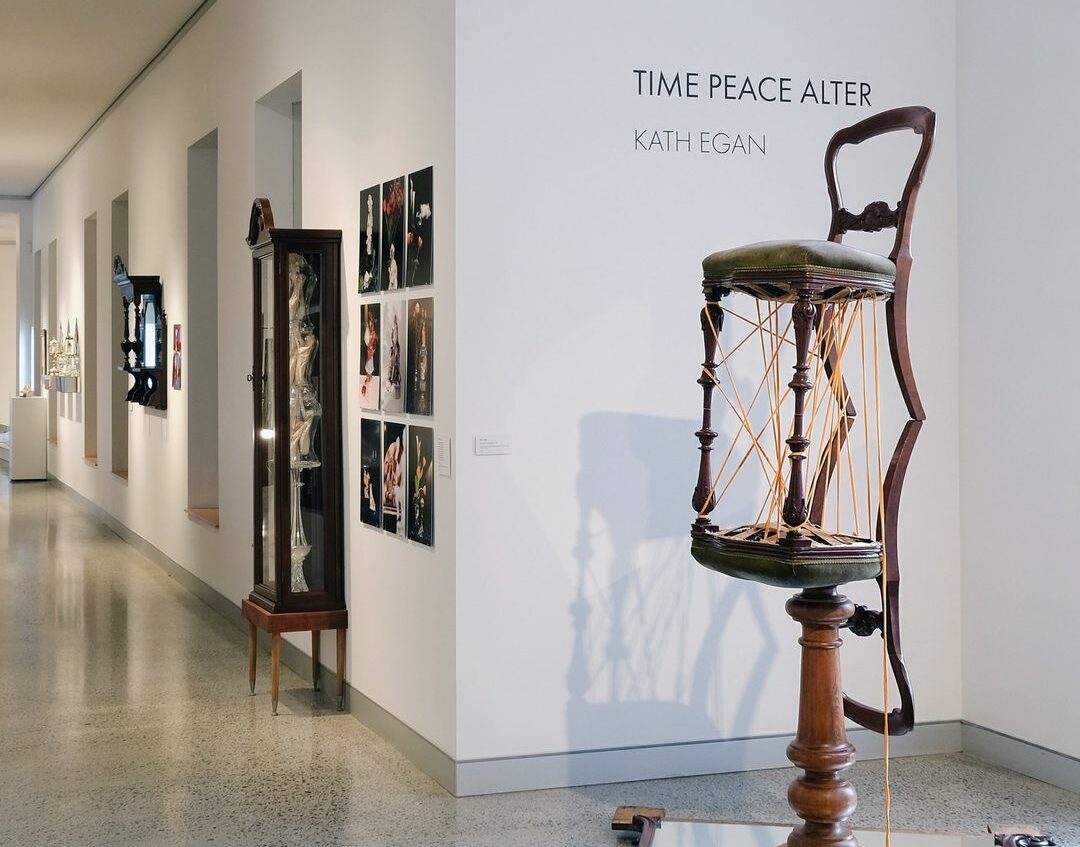 A Foodie's Paradise
Set in the heart of the fertile Green Cauldron, Murwillumbah is all about fresh farm-to-table eats. The town's top restaurant is Tweed River House, an acclaimed waterfront venue that snagged a Chef's Hat in 2022. Feast on seasonal, locally sourced goodness while savouring majestic Mount Wollumbin views.
Nearby, Tropical Fruit World is a family-friendly plantation on a lush Hinterland farm. Its world-class restaurant, Fins at Plantation House, does a legendary long Italian lunch.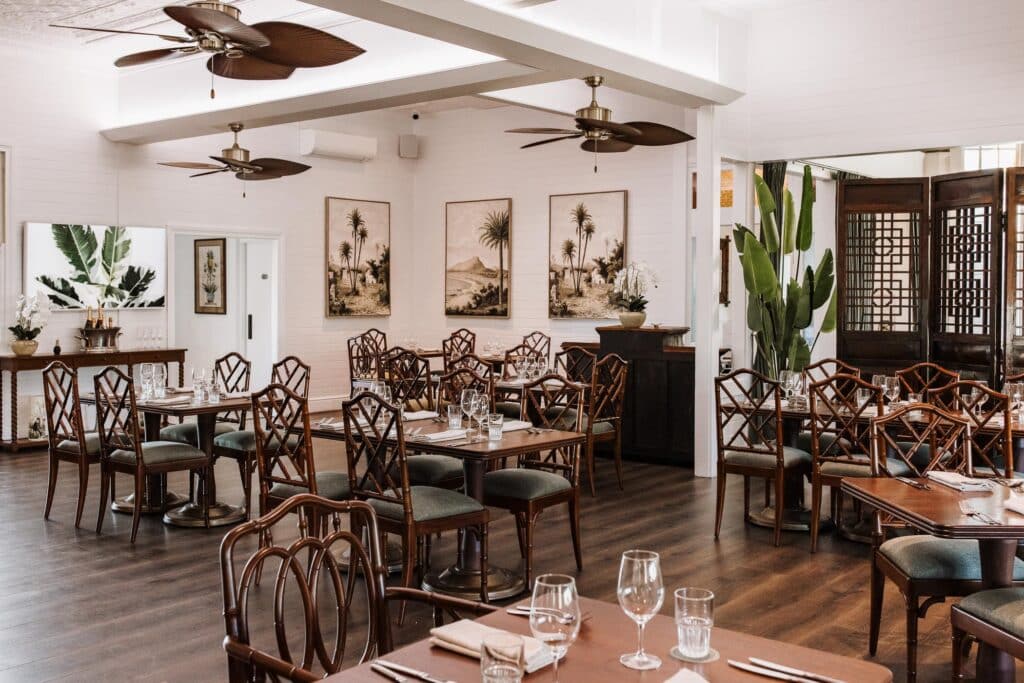 Artisanal Spirits
The Tweed Hinterland's fertile volcanic soil makes it a top spot to grow sugar cane and botanicals. Husk Distillers takes advantage of the privileged location to produce ingredients in-house. The award-winning venue rose to fame with its iconic Ink Gin and produces a unique style of sugar cane-infused rum.
Tour the distillery to see how this paddock-to-table producer makes its exquisite artisanal booze. Once you're done, treat yourself to a tasting paddle or two (and some delicious nibbles) on its scenic open-air patio.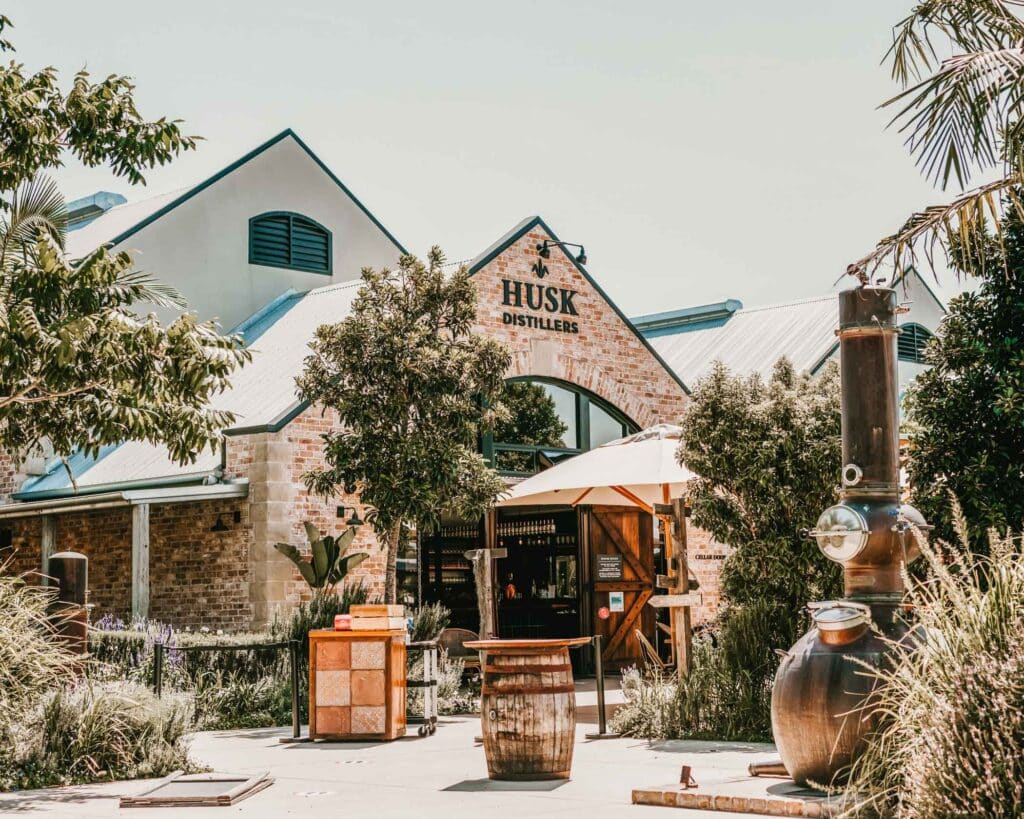 Stunning National Parks
Murwillumbah is a great base for nature-loving hikers, whether you're a hardcore explorer or after a leisurely stroll. The sacred Mount Wollumbin (Mount Warning) looms overhead, and you can drive into the park for a closer look—pack a picnic lunch.
Nearby Nightcap and Mount Jerusalem have lush rainforest trails with jaw-dropping lookouts and gushing falls. To the north, you'll find more epic walks at Springbrook National Park and Mount Cougal.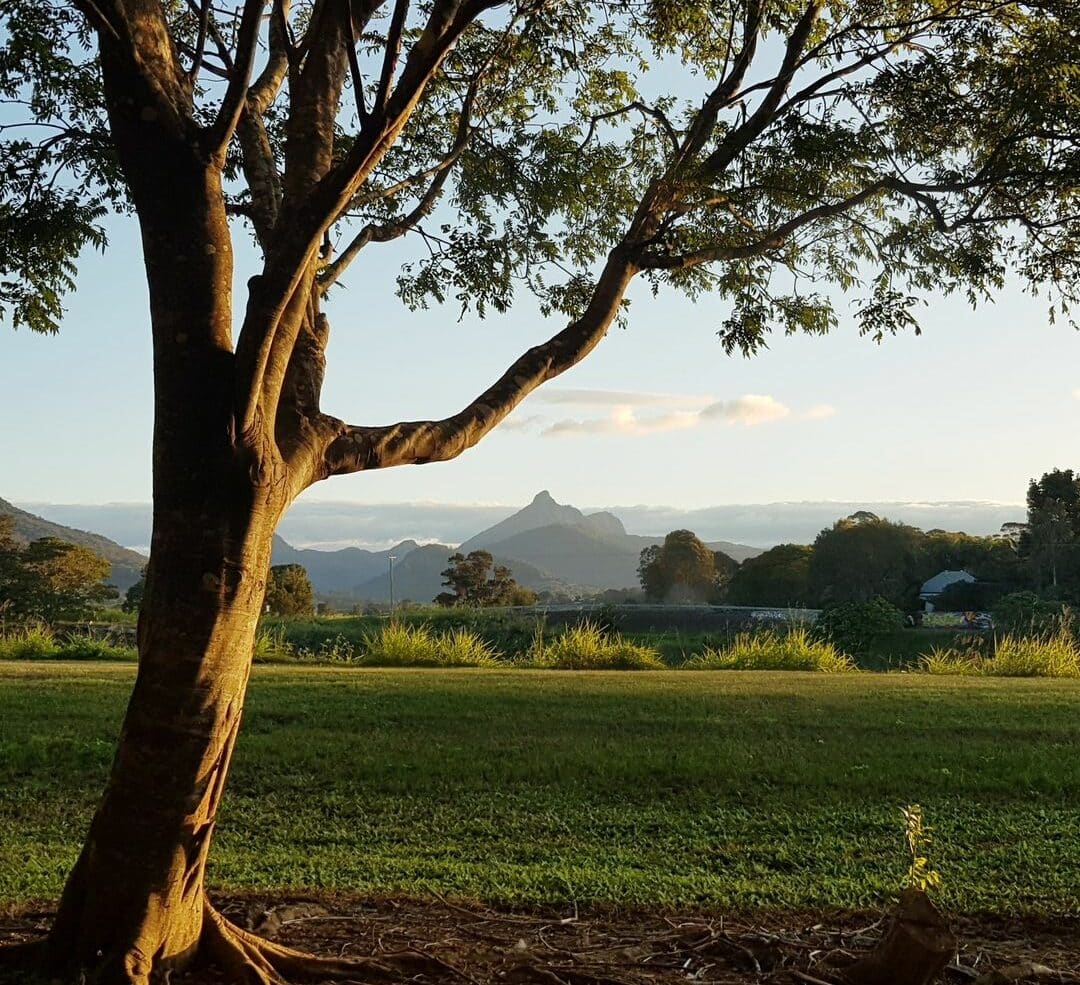 Visit Murwillumbah This Winter With Kiff & Culture
Keen to sink your teeth into Murwillumbah's best restaurants?
We visit the region's finest gourmet establishments on our Tweed Hinterland tours. Yummy farm-to-table gastronomy, top-shelf tipples, and newfound friends come part of the deal.
Get in touch to book your spot today.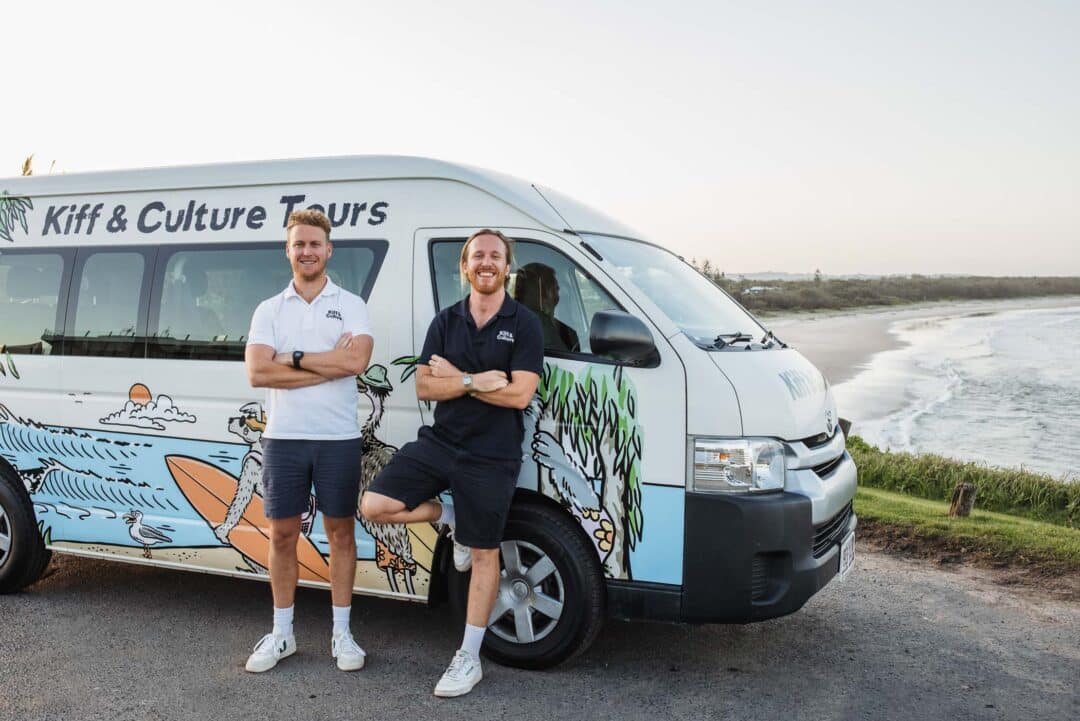 Image Credit: Josh Birkinshaw via Instagram, Tweed Regional Gallery via Instagram & Tracey Jarrett via Instagram