Welcome to the vibrant world of Gold Coast seafood restaurants, where a refined culinary scene and easy access to the fish-filled South Pacific combine to create a haven for seafood enthusiasts. If you're seeking the next destination to satisfy your cravings for freshly caught delights, look no further.
In this blog, we will guide you through the top six seafood restaurants on the Gold Coast, spanning from the picturesque shores of The Spit to the laid-back charm of Burleigh Heads. Get ready to embark on a tantalising journey of flavours and discover the finest dining establishments dedicated to serving the best of Gold Coast's seafood bounty.
Rick Shores
No Gold Coast seafood list would be complete without a shout-out to the team at Rick Shores. While the iconic Burleigh Heads venue serves a smattering of Pan-Asian land-based treats, its fresh seafood dishes make the place shine.
Instagrammers rave about their flathead lobster-stuffed Moreton Bay Bug Rolls served with crisp gem lettuce and smothered in Sriracha and hand-made mayo. Order a side of Yellowtail Kingfish sashimi to round off the perfect meal.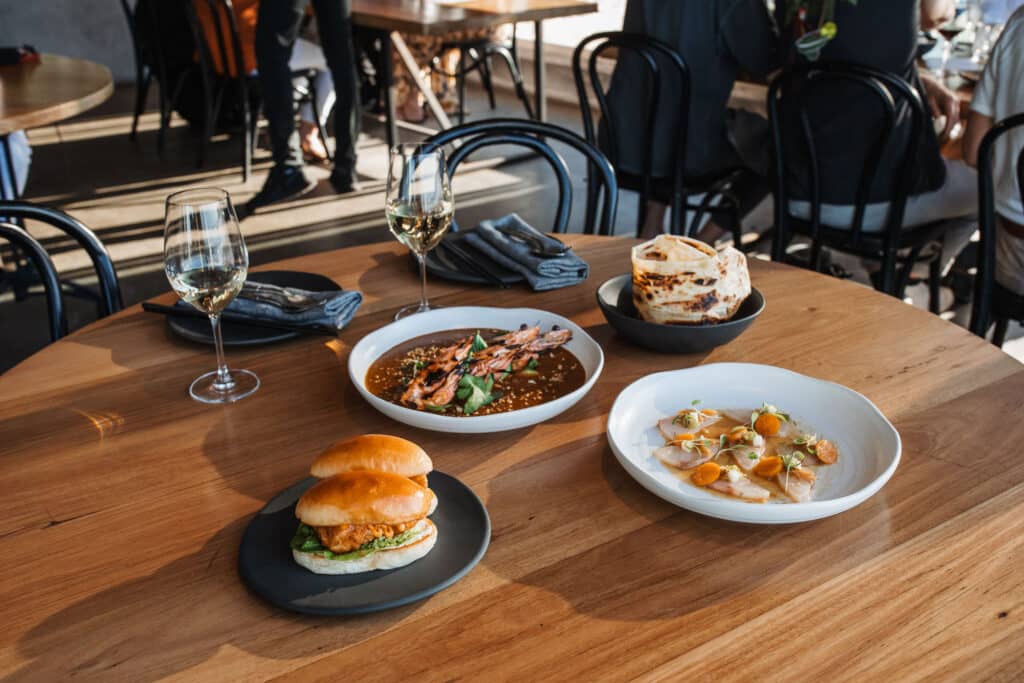 The Tropic
Set alongside Rick Shores in the panoramic Burleigh Pavilion, this breezy Mediterranean-inspired venue specialises in seafood classics and delicious drinks. Kickstart your premium dining experience with freshly shucked oysters or a burgeoning basket of prawns.
As for the mains? You can't go past the gold snapper served with fresh herbs, lemon and olive oil. Spectacular sunsets with views of the iconic Gold Coast skyline enhance every oceanfront meal.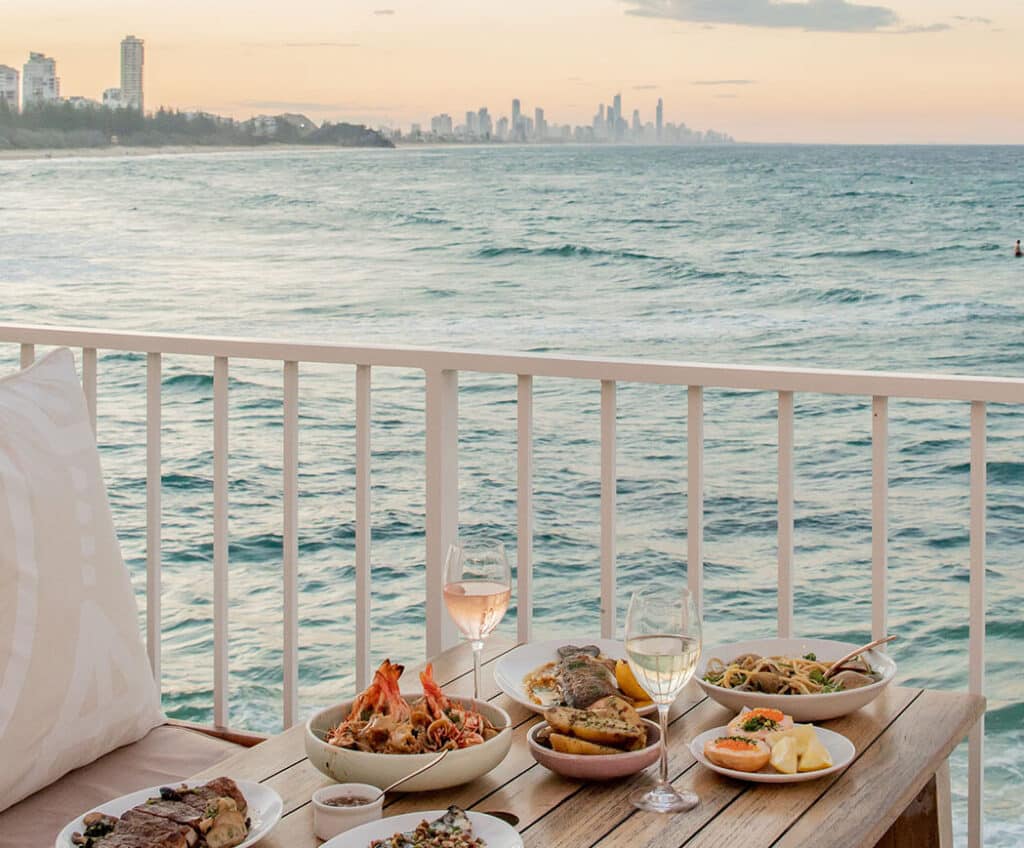 Omeros Bros
Discover the best of the Gold Coast seafood scene at this must-visit Main Beach restaurant. With breathtaking Broadwater views and a relaxed atmosphere, diners can indulge in a variety of seafood options from the award-winning a la carte and set menu, ranging from succulent barramundi to classic bouillabaisse.
Trust in the expertise of this family-run business, boasting over 40 years of experience in the seafood industry, for a truly unforgettable dining experience.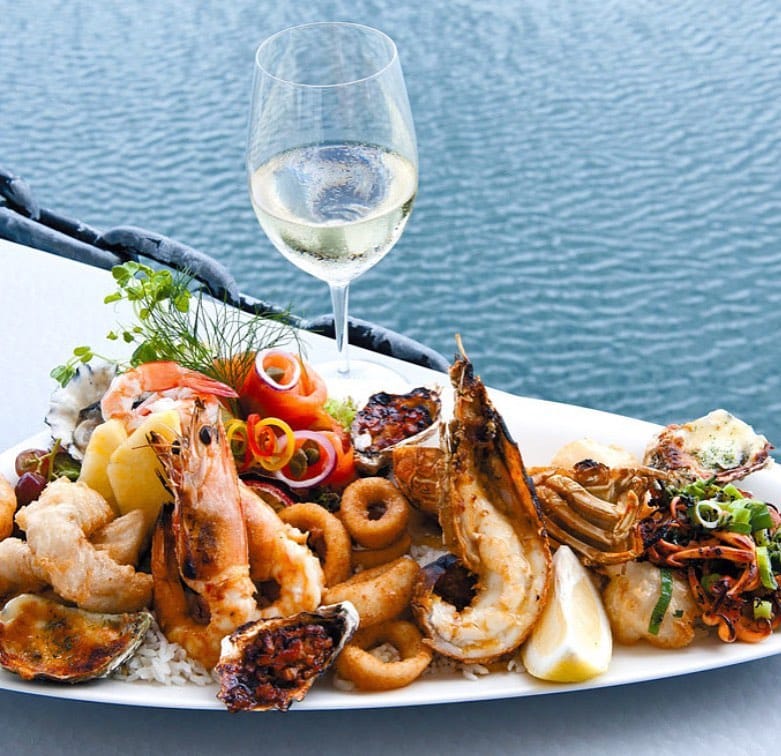 Gods of the Sea
Another Marina Mirage hotspot, this contemporary whitewashed venue is helmed by the legendary Jon Nurminen (of Fish House fame). Jon sources fresh 100% Australian seafood from local fishers for each delectable dish, following an eco-friendly ethos to reduce food miles.
Finnish influences add zest to his curated seasonal menu, which spans an eclectic mix of raw plates, entrees, and mains. Not sure what to order? Try the grilled rainbow trout with a scrumptious side of scallops.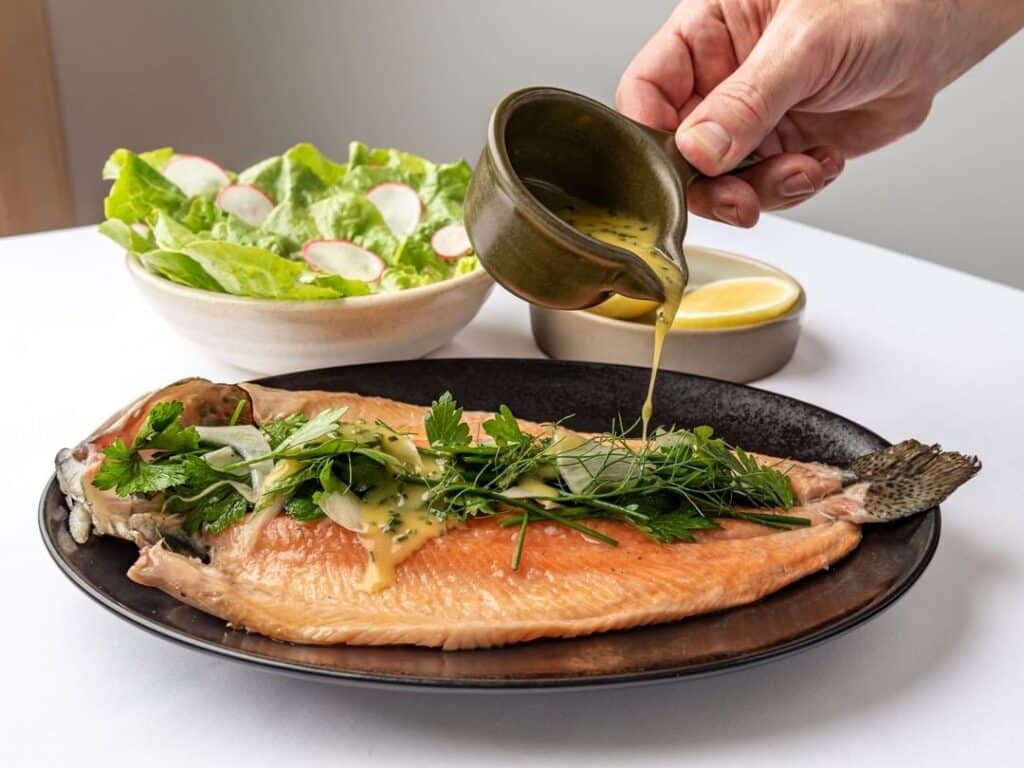 Moana Restaurant and Bar
Over in Surfers Paradise, Moana is a fine dining seafood haunt famed for its elegant atmosphere. Attentive service, sophisticated décor, and a lively vibe compensate for the lack of a sea view.
Order the mountainous seafood platter—their signature dish—to devour a smorgasbord of top-notch delicacies. If you've still got room for dessert, the sticky date pudding always hits the spot.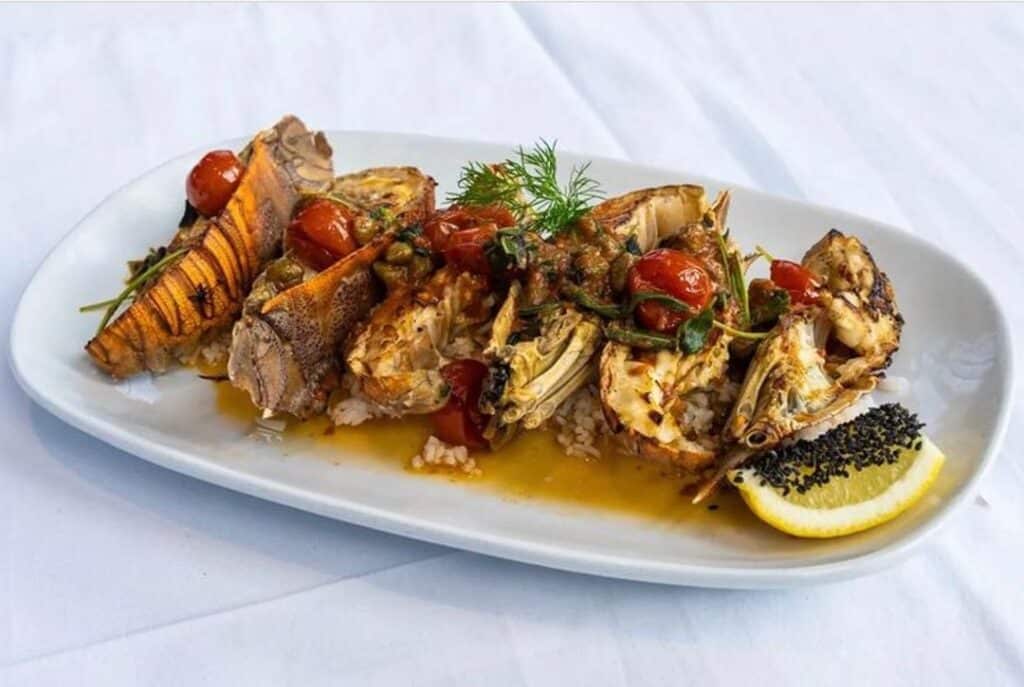 Edgewater Dining & Lounge
Across the road from Moana, Edgewater does brilliant Mod-Oz dishes with a distinctly Italian twist. The seasonal, ever-evolving menu incorporates a well-prepared list of the usual seafood favs, from Kilpatrick oysters to prawn risotto.
Ask your server about the catch of the day should you fancy a filling fish-based meal.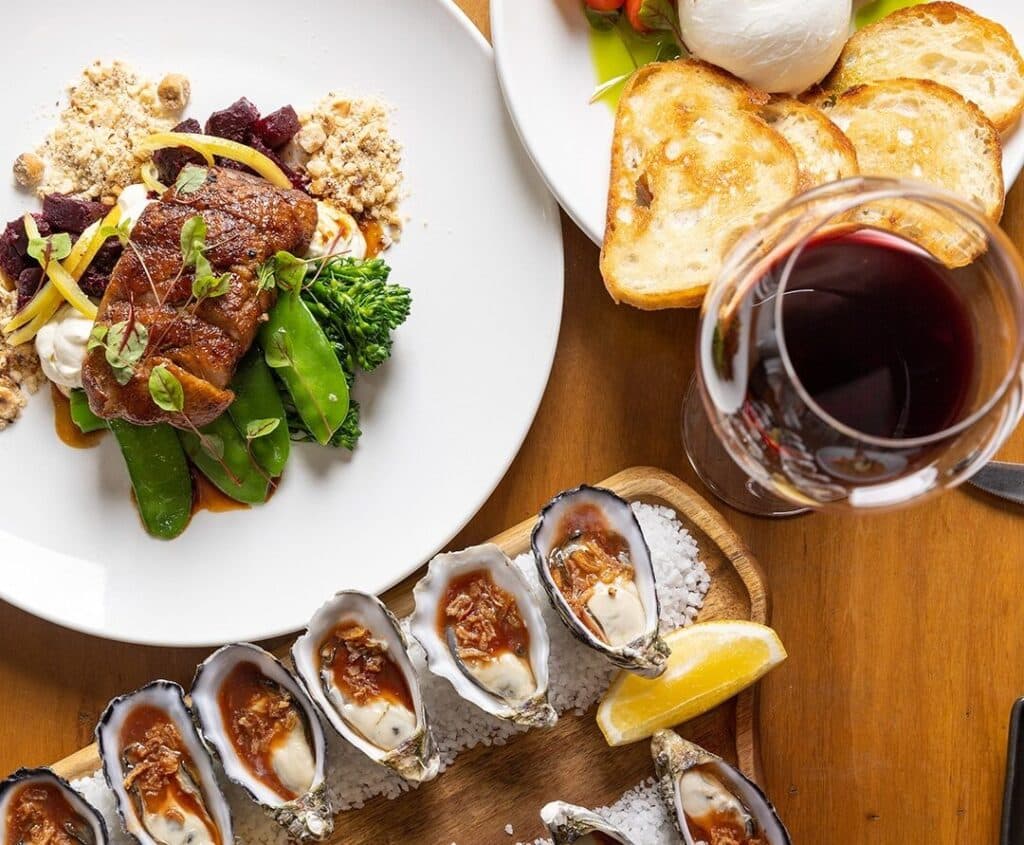 Sample the Best Seafood Restaurants on the Gold Coast with Us
Keen to tuck your teeth into freshly caught delicacies at the Gold Coast's best seafood restaurant?
We visit Rick Shores on our popular Eat & Drink the Gold Coast tour. You'll be tucking into Morton Bay Bug Rolls and sipping top-shelf cocktails with an epic Burleigh Heads view.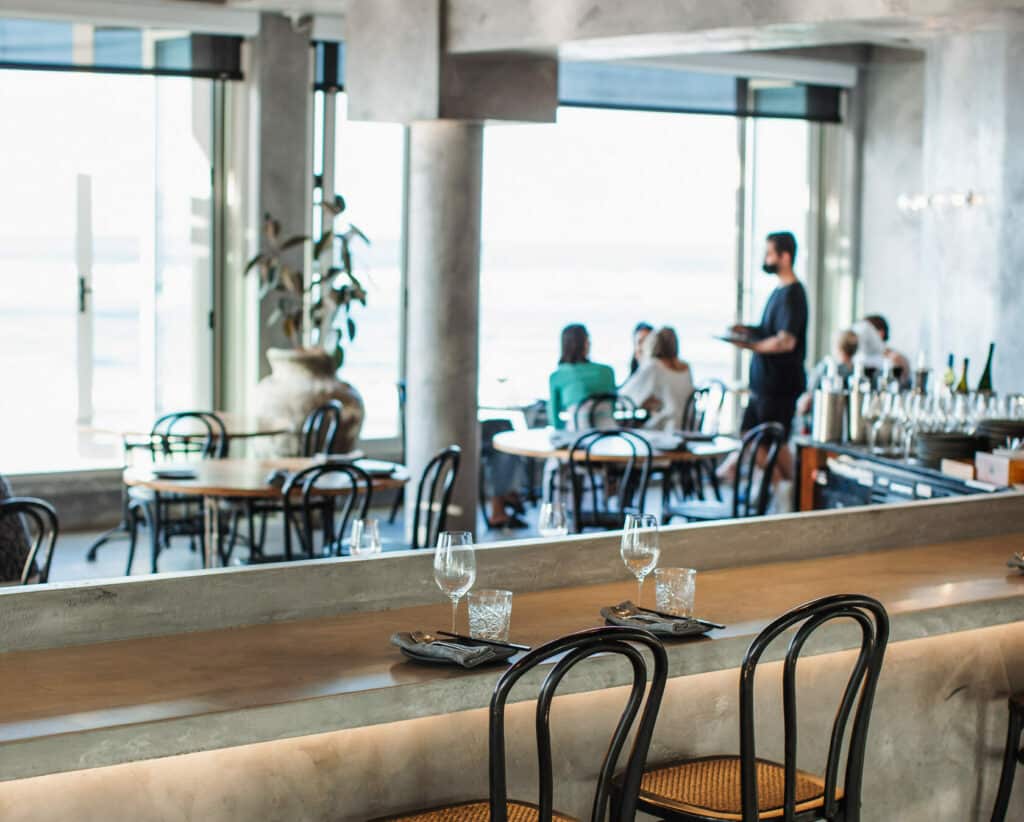 Image Credit: Omeros Bros via Instagram, Gods of the Sea via Instagram, Moana Restaurant & Bar via Instagram & Edgewater Dining & Lounge via Instagram