There's nothing like slurping down a few colourful signature cocktails to round off a busy week at work.
But not all spirits-instilled concoctions hit the spot. A select few cocktails have an uncanny knack for tantalising the tastebuds while injecting the bloodstream with those warm, fuzzy vibes. Whether for the impeccable presentation, the tangy citrus flavours, or the high-quality spirits, a top-notch cocktail is just what the fun doctor ordered.
From Byron to Brisbane and everywhere in between, we've curated a list of six sensational signature drinks from our go-to QLD/NSW watering holes.
Southside (Kiki Bar) 
A South Brisbane culinary superstar, Southside is also home to the jubilant Kiki Bar.
Signature cocktail: Vietspresso
Ingredients: Vodka, Espresso, Coconut, Condensed Milk, Coffee Liqueur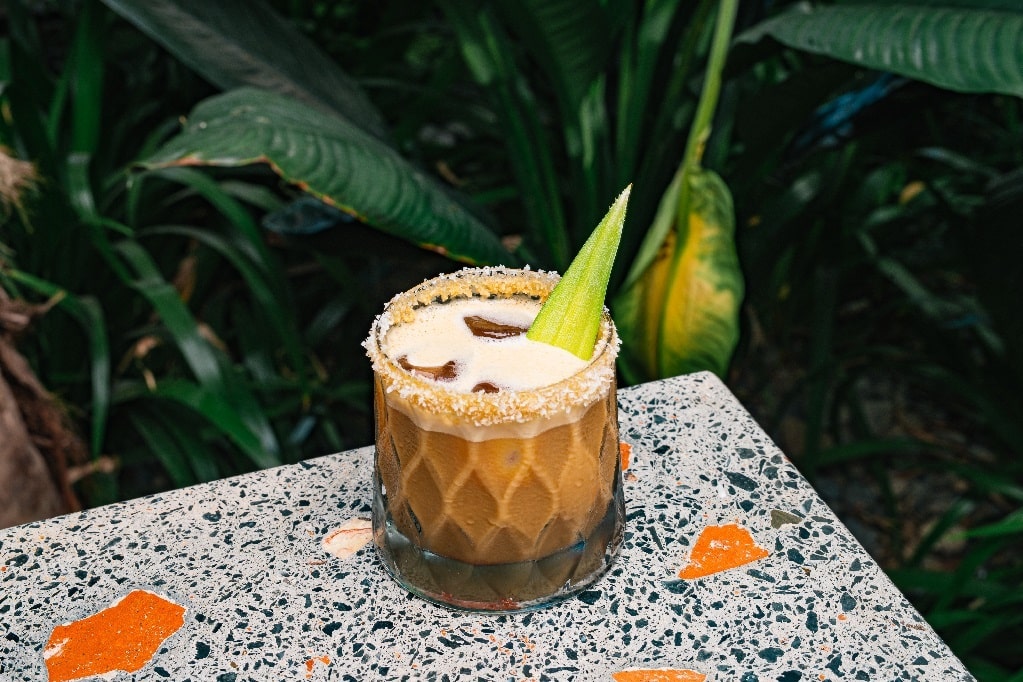 Rosella's
Situated in Burleigh Heads, Rosella's an easy-going wine and cocktail bar with a penchant for all things Australiana. So it should come as no surprise their signature tipple bears the name of our most iconic cartoon superstar.
Signature cocktail: Blinky Bill 
Ingredients: TMD Eucalyptus Vodka, Strawberry Gum, Kaffir lime leaf, Quandong, Verjus, Aloe Vera, Fizzy
Granddad Jack's
With multiple locations throughout Southeast Queensland, Granddad Jacks is a legendary distiller creating next-level gin.
Signature cocktail: Seymour Street
Ingredients: 45ml/ 1.5 oz Granddad Jack's Greenhouse Gin, 45ml/ 1.5 oz Fresh Lime Juice, 30ml/ 1 oz Eucalyptus  Syrup*
Method: Measure ingredients into a shaker with ice. Shake well and strain into an ice-filled tumbler or double old-fashioned glass. Garnish with eucalyptus leaf/flower and juniper berries.
Backstory: "Seymour Street is one of the signature cocktails at every Granddad Jack's Tasting Room. Made with our Greenhouse Gin, Eucalyptus and Fresh Lime Juice, this incredibly refreshing mix is the ultimate Aussie-inspired cocktail for a top-notch tipple on a Summer afternoon and was named after the street Granddad Jack lived on and where many memories were made."  
Tamborine Mountain Distillery
Tucked away in Tamborine Mountain, this charming traditional distillery specialises in small-batch spirits and premium liqueurs.
Signature cocktail: Wattlespresso Martini 
Ingredients: 30ml TMD Neutral Vodka, 30ml TMD Wattle Toffee Liqueur, 15ml TMD Caramel Vodka Liqueur, 30ml Espresso, 15ml Sugar Simple Syrup*
Method: Shake with crushed ice and double strain into a chilled martini glass. Garnish with coffee beans.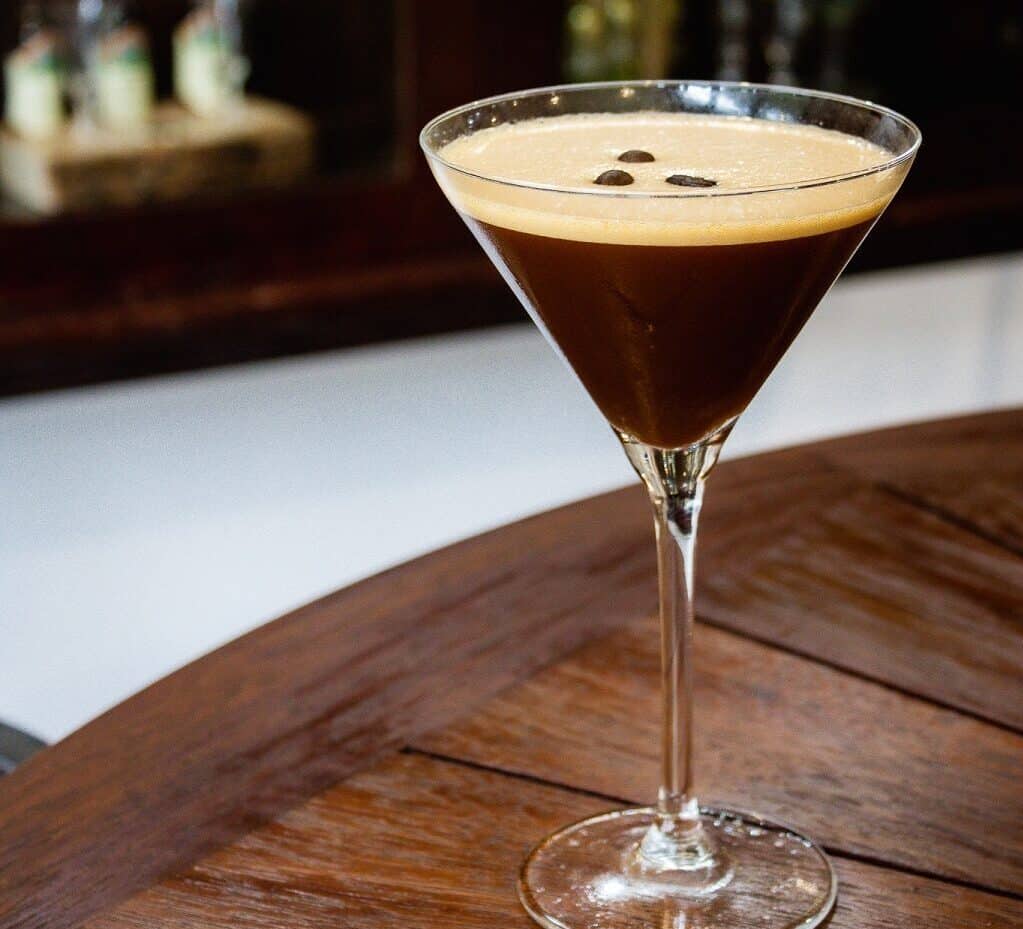 Cape Byron Distillery 
Set in a lush hinterland property, Cape Byron Distillery sources most botanicals from its on-site rainforest. The sustainability-focused business replanted 30,000 trees to rejuvenate a portion of the long-lost Big Scrub.
Signature cocktail: Shirl's Spicy Margi
Ingredients: 30ml Fresh Lime juice, 30ml Blanco Tequila (infused with dried chilis for extra spice), 30ml Brookie's Shirl the Pearl Cumquat Gin, 5ml Agave Syrup
Method: Shake all ingredients with ice and strain into a chilled coupe/margarita glass and garnish with Chilli Salt Rim.
Backstory: "Shirl" is the grandmother of Eddie Brook, our head distiller and founder. She was described as a pocket rocket – a woman who made up for her small stature with her larger-than-life personality. She was a skier, a hiker, and one of Australia's first female pilots. But, her claim to fame was that she made her own bootleg cumquat gin! Eddie has brought her recipe back to life using our Brookie's Bryon Dry Gin as the base of this spirit, infused with fresh cumquats and a touch of sweetness. The cellar door bar team also discovered Shirl the Pearl Cumquat Gin makes the perfect Triple Sec substitute in a margarita – everyone's fav cocktail. Shirl was an adventurous woman with a lust for life, so we decided to make this cocktail a little spicy, too – just like her!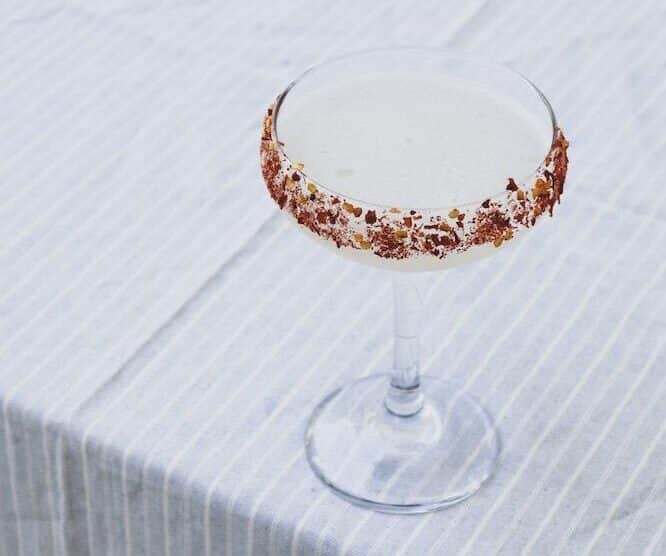 Husk Distillers
As the Tweed's most celebrated paddock-to-bottle distillery, Husk achieved international fame with its iconic Ink Gin. But the team touts a tasty tipple known as the Bush Cosmo as their signature drink.
Signature cocktail: Bush Cosmo
Ingredients: 30ml Husk Botanic, 15ml Triple Sec, 45ml Spiced Cranberry, 15ml Lime Juice, 30ml Wattle Seed Mint Syrup.
Method: Add all ingredients into a shaker, then double strain into a tall glass.
Savour Signature Cocktails with Kiff & Culture
We love crafty signature cocktails. And we love sharing the best of the best with our thirsty guests.
On all Kiff & Culture tours, we recommend the finest boozy concoctions from every venue we visit. Rest assured, the drinks are going to be good.