Ever ordered a frothy latte at a hip café and given the bearded barista a puzzled look when he suggests a single-origin coffee?
We've all been there. The food and beverage industry has a befuddling array of hard-to-grasp jargon, from wine to whiskey and dry-aged meat.
In this post, we're unravelling the mystery behind the term "single-origin coffee." We'll then dish out some pro tips on where to source the good stuff right here in Australia.
What Is Single-Origin Coffee?
The term "single-origin coffee" refers to beans grown in one geographical region. This concept contrasts with the more common—and more affordable—blended coffee, which can include beans from all corners of the globe.
However, in practice, single-origin coffee doesn't necessarily come from the same small area. Big-name retailers often source beans from multiple plantations within a country and slap on the single-origin tag to bolster sales. The definition depends on the context. There's no universal governing body controlling the term's usage.
While single-origin coffee should, in an ideal world, come from one relatively small geographical region, in reality, it often doesn't. But at the very least, it should come from the same country.
To guarantee all your beans come from the one grower, you'll need to look for "single-farm" or "single-estate" coffee. These terms mean every bean in your bag is grown on the same farm, estate, co-operative, or plantation. Some growers take the concept a step further by dividing up beans from the same paddock or micro-lot.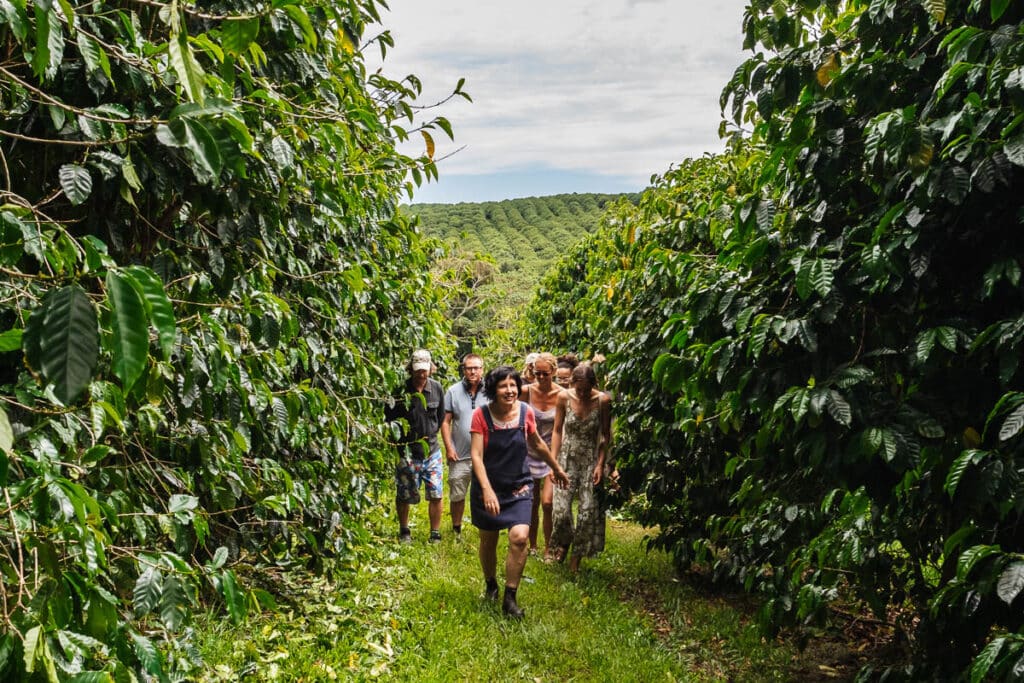 Why Does It Matter?
So a bloke called José grew all the beans in your cup together on his farm in Guatemala. Why should you care?
Although the term single-origin (or single-estate/farm) doesn't guarantee quality, it does provide clues into provenance. Single-origin coffee offers transparency and traceability, which is important to the ardent coffee connoisseur.
When sourced from a well-regarded region, single-origin coffee offers unique characteristics and taste—or, as they say in the coffee world, a distinct "flavour profile."
In other words, single-origin coffee will often be vastly superior to blended beans—but not always. Other factors, such as the variety, climate, and processing methods, have equal sway.
Think of it like single-malt whisky, which also hails from one distinct distillery. It's usually much better than blended booze, but the phrase by no means guarantees quality.
Where Can I Find Good Single-Origin Coffee In Australia?
So, where can you find a top-notch cup of the good stuff here in Australia?
A host of e-commerce retailers and boutique roasters sell imported single-origin coffee in-store and online. But if you want exceptional coffee, you're better off going local.
Set in a lush Byron Hinterland property, Zentveld's Coffee Farm & Roastery is leading Australia's locally-grown coffee revival. Here, a husband-and-wife-led team of avid caffeine enthusiasts take advantage of Northern NSW's idyllic coffee-growing conditions to produce exceptional single-farm beans.
Take a squiz at their online store or visit the farm in person to savour one of Australia's only crop-to-cup tasting experiences.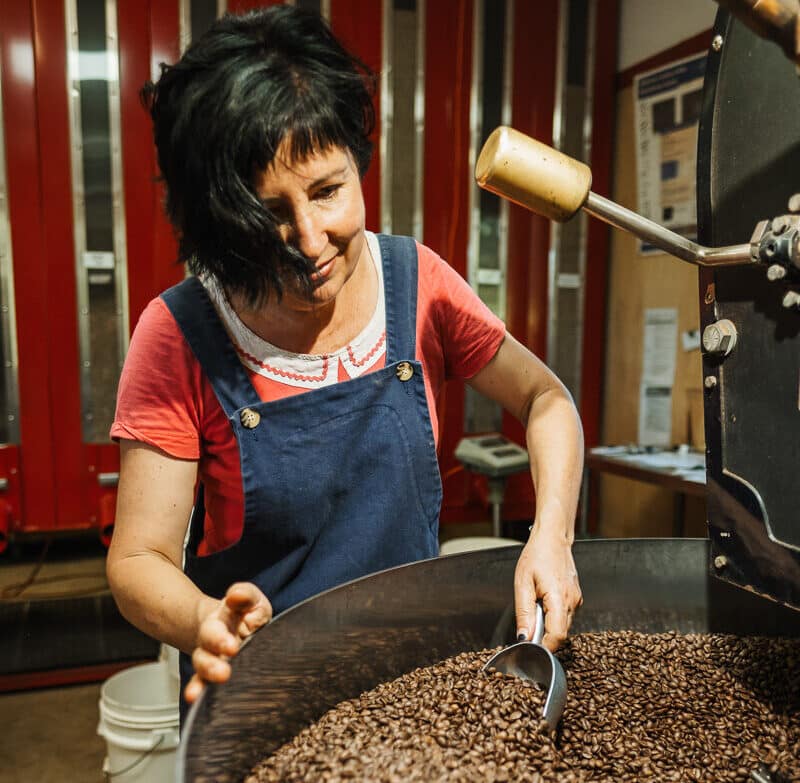 Sip Sensational Single-Origin Coffee with Kiff & Culture
Does slurping down sublime single-farm coffee in a unique crop-to-cup tasting session tickle your fancy?
Then join us on our Byron Hinterland Paddock to Plate tour. We visit the Zentveld's tasting room plus a smorgasbord of other superb zero-kilometre haunts.