With pandemic restrictions easing, workplace socialising is becoming easier. And the benefits it can bring to your work team are many.
If you'd like to stave off the isolation that quarantining and hybrid work may have caused, then this is the article for you. 
We'll break down just how important socialising and fun are for overall well-being and productivity in the office. And how you can reintroduce these elements into your workplace. 
Why Is Socialising Important?
In the wake of the pandemic, feelings of disconnectedness, depression, and anxiety skyrocketed. We were cut off from our friends, families, and work peers. It has been estimated that between 25% to 33% of people were experiencing heightened anxiety and low mood during the pandemic. 
Humans are social creatures. We fare better when we experience human interaction beyond the screen. 
Socialising in the workplace has also been shown to increase feelings of belonging, job satisfaction, and wellbeing. It can also encourage a healthy workplace culture.
Most full-time workers spend a large amount of their time with their teammates. So fostering a strong and positive connection and healthy culture goes a long way towards boosting productivity and happiness.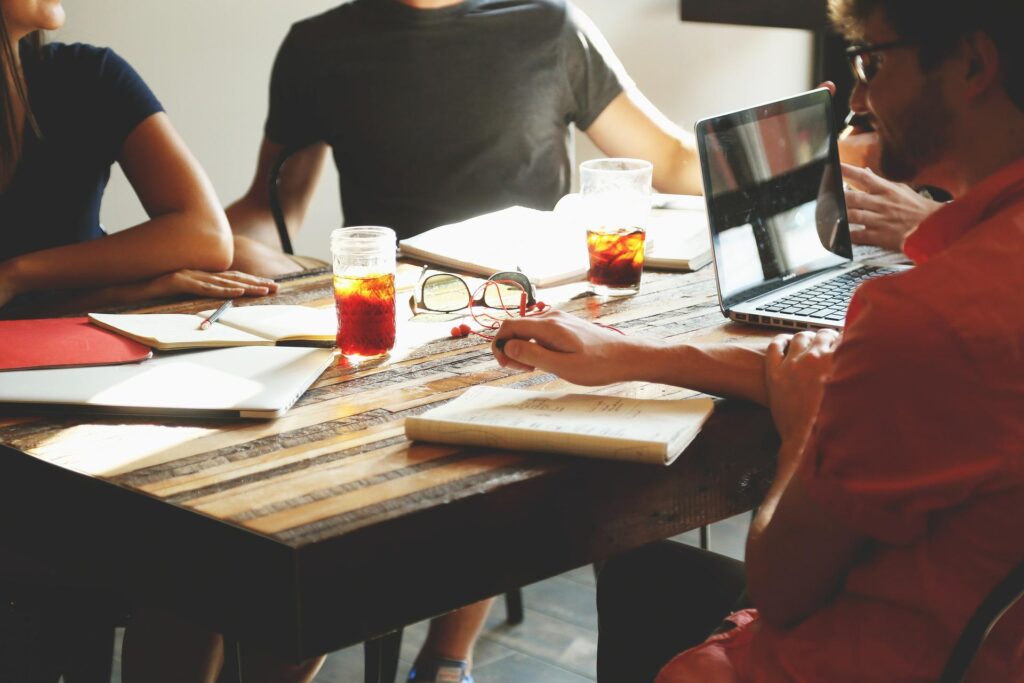 Bring Back The Fun
Work doesn't have to be drudgery. In fact, making regular time for fun and play can make your team more productive and creative. 
Encouraging fun in the work environment not only benefits your team. Your organisation as a whole will flourish with the positive vibes and heightened productivity. 
It can also reduce absenteeism and boost retention. When work is fun, your team is more likely to want to turn up! 
A great way to inject fun into the workplace is to facilitate social activities to strengthen the connectedness of your team. And we've got some ideas to help you out.
Socialising Activities Your Team Will Love
So, now you know just how important team socialising is for productivity and wellbeing… Here are some ideas to plan fun social events your team will love. 
1. Corporate Retreats 
Get some deep work done, socialise, have fun, and enjoy a beautiful locale? Sounds great! And that's just what a good corporate retreat can deliver. 
Mantra on Salt in Kingscliff has plenty of sun, surf, and sand to unwind. It also has excellent conference and meeting spaces to get down to business. 
Kingscliff is the perfect launch location for a myriad of exciting activities. We've got plenty of adventures to choose from to facilitate fun team socialising. And we can pick you up straight from the hotel. We're also happy to work with you to create the perfect bespoke corporate event. 
If you don't want to venture too far afield, book a meeting room at a luxe inner-city hotel. 
Crystalbrook Vincent located in Brisbane CBD has purpose-built meeting rooms with stunning city views. The outdoor terrace is the perfect setting to socialise after a brainstorming session. Add a few canapes and beverages and the conversation is sure to flow.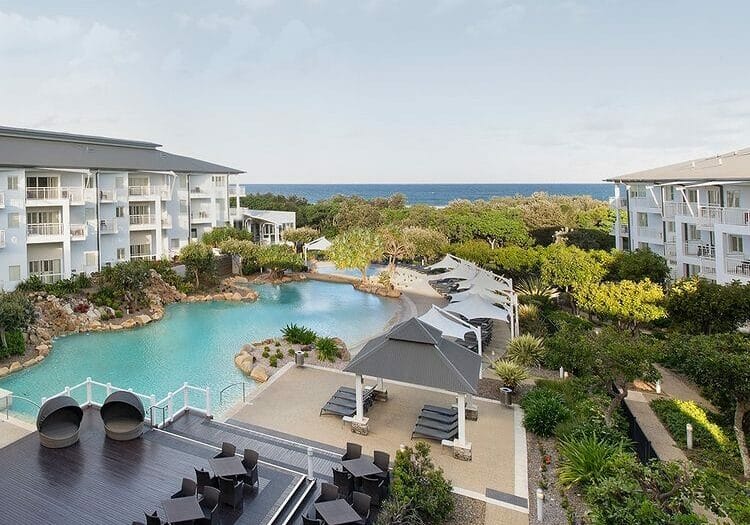 2. Food and Beverage Festivities
Socialising is great and all. But when paired with good food, drink, and stunning scenery… That's a winning combo. 
Get the team together and head off on one of our food and drink trails. Our tours visit areas from Brissie to Byron and everywhere in between. 
Let us plan the itinerary so you and the team can relax, enjoy great food, and socialise. We've teamed with the best, award-winning restaurants, distilleries, and wineries in stunning locations to deliver memorable adventures. 
3. Full Blown Team Adventure 
If you're feeling fancy or you really want to treat the team for a job well done… Consider a team adventure. It's also the perfect end-of-year celebration for your high-performing group.
Unplugging, unwinding, and getting out of the office for a few days to soak up lush locations is sure to boost morale. 
Our 3-day Brisbane To Byron Food Trail has everything expertly planned for you. You'll experience:
world-class beaches, 
ancient rainforests, 
fun tours,
top eats and drinks, 
picturesque vistas, and 
a stay in a luxury eco-hotel, Crystalbrook Byron. 
We've factored in the perfect blend of free time to unwind in your own way. Or, you can arrange for brainstorming sessions by taking advantage of the meeting spaces at Crystalbrook Byron.