At Kiff & Culture, we're stoked about the release of our first multi-day tour.
This three-day epicurean escape brings you the best of Australia's hottest new culinary destination: the Green Cauldron. Full of lazy gourmet lunches and top-shelf artisanal tipples, the trip is an indulgent foodie adventure. And in-between eats, you get to savour spectacular scenery, an insightful indigenous culture tour, and a stay at a sustainable luxury hotel
In this post, we're serving up some tasty background info on how the concept came about.
The Founding Years
South African-born and SE-QLD raised, Drew Campbell moved back to Cape Town to found Kiff Kombi Tours in 2016. His highly successful small-group tour operator won a slew of prestigious awards and continues to showcase the city's top attractions and secret gems today.
When Drew brought his winning formula back to his old South East Queensland stomping grounds, Kiff & Culture was born.
Upon kick-starting the concept in mid-2021, Drew reached out to his old school friend, Alex, for help co-founding the company. A Gold Coast native and talented communications whiz kid, Alex had the expertise to get the ball rolling. What's more, his extensive local knowledge and polished people skills (plus his trademark "kookaburra laugh") made him the obvious choice to lead Kiff & Culture's tours, including the Brisbane to Byron Food Trail.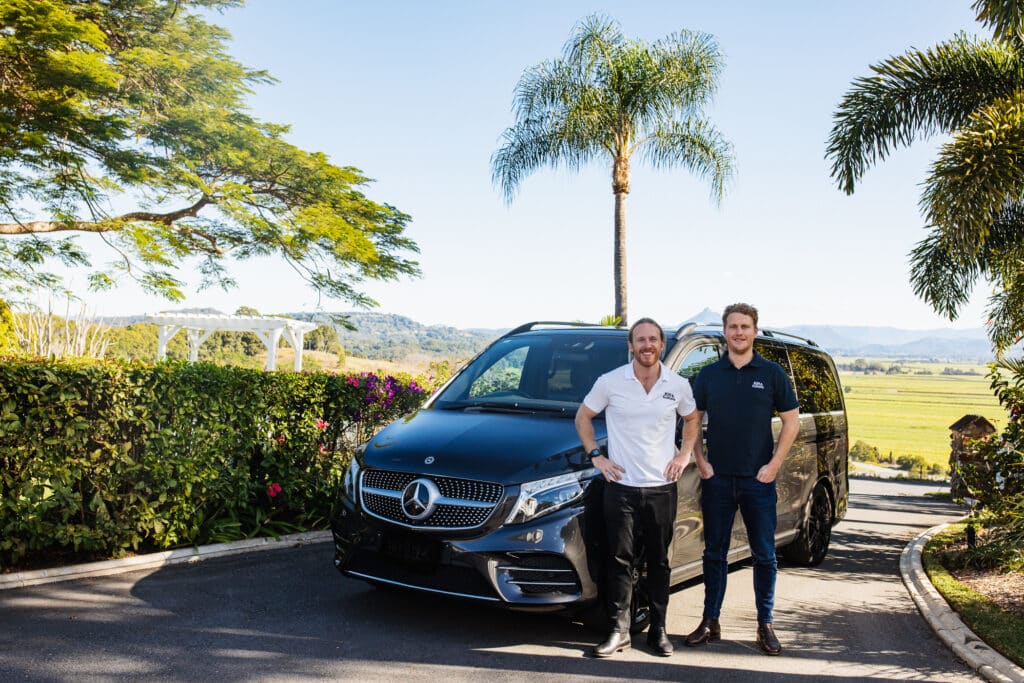 Conceiving the First Multi-Day Tour
For the first six months, the company focused its energy on doing day trips to the top regional food and drink destinations. But the boys wanted to expand their culinary travel offerings, allowing guests to experience this lush, fertile region in more detail.
"Honestly, it was a no brainer – we've got one of the hottest foodie destinations right here on our doorstep. Western Australia has Margaret River, South Australia has the Adelaide Hills and the Barossa, Victoria has the Otways and the Mornington Peninsula. We think the Green Cauldron sits very well alongside each of those incredible regions," Drew says.
"We sensed from people a strong desire to escape the stress of the past couple of years and dive deep into an experience that's equal parts immersive, indulgent and restorative," Alex adds.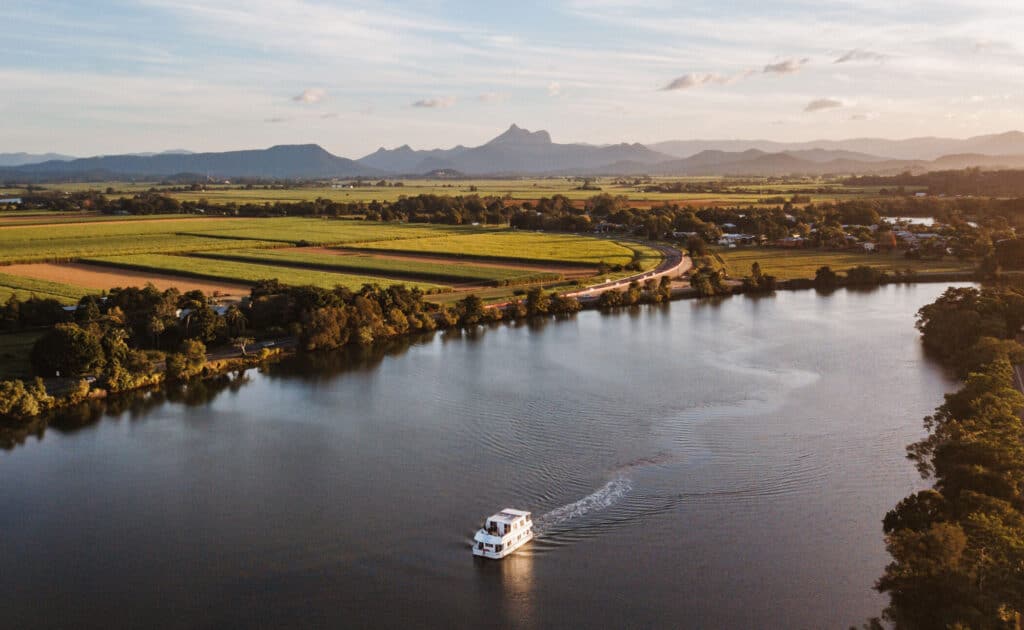 Finding The Right Partners
With a smorgasbord of world-class restaurants to choose from, the next step would be pinpointing the perfect gastronomic providers for the tour.
"We couldn't believe it when we realised the lack of truly immersive 3-day experiences available in South-East Qld and Northern NSW," Drew says.
Thankfully, the boys' extensive experience with the region's well-regarded culinary scene made the task a tad easier.
"We wanted to showcase the finest food & drink producers in the region. Luckily, we had already handpicked most of our favourite venues for our single-day tours. It was then just about filling in the gaps and building upon that offering," Alex adds.
The Crystalbrook Collection Connection
With the best Green Cauldron restaurants, vineyards, breweries, and distilleries on board, it was time to find somewhere to stay. But the boys weren't content with any old fancy hotel—it had to align with their ethos of environmental sustainability.
Set amid a lush, subtropical rainforest and boasting impressive eco-friendly cred, Crystalbrook Byron was the obvious choice.
"After Crystalbrook Collection approached us expressing their desire to connect their Brisbane and Byron Hotels, the food trail concept really started to take shape," Drew says.
The chic five-star hotel features tranquillity-inducing rainforest views from all its 93 suites—a soothing wellness spa and a world-class restaurant complete the package.
"Together with the lovely people at Crystalbrook Collection, we've left no stone unturned to create an exclusive, seamless experience. It's been a lot of fun putting this together, and we can't wait for our guests to experience it," says Drew.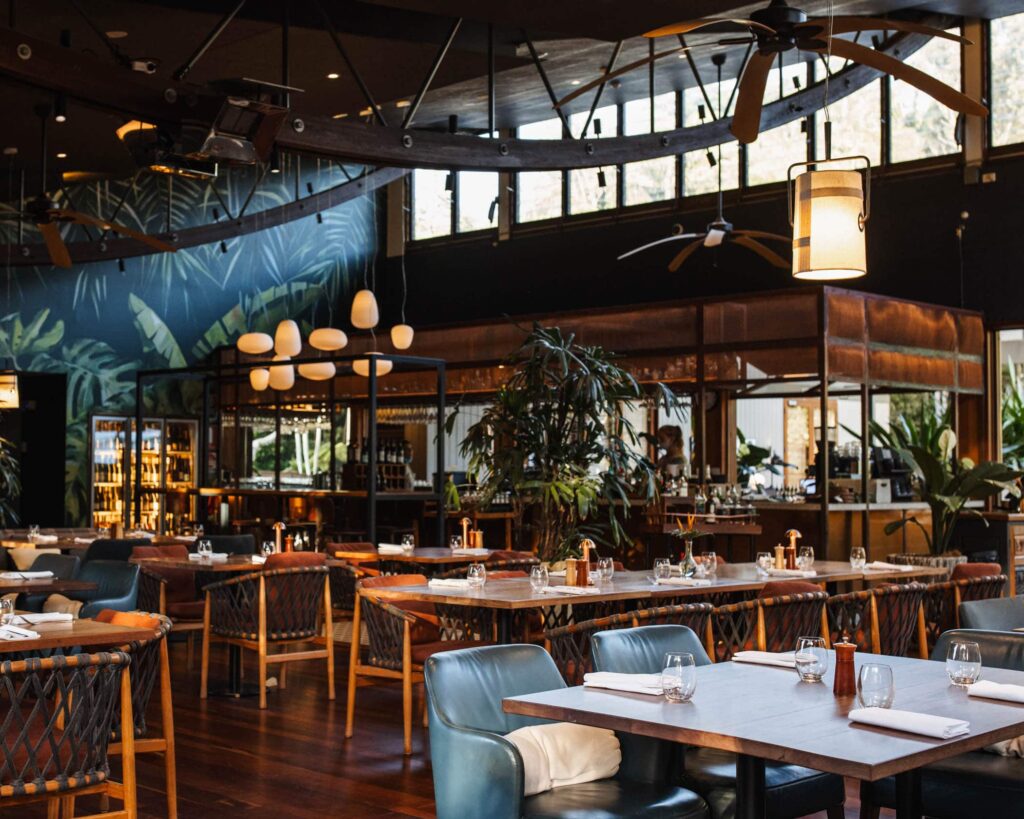 Book the Brisbane to Byron Food Trail Today
Do sustainable luxury, gourmet gastronomy, and top-shelf tipple sound like your jam? 
Then book your spot on our inaugural multi-day food and drink tour: The Brisbane to Byron Food Trail. Let us bring you the best of Green Cauldron gastronomy on one action-packed epicurean extravaganza.