With the world opening up again post-pandemic, more companies are considering a good ol' fashioned corporate retreat. Lockdowns and hybrid work arrangements saw team bonds take a dip and isolation increase.
A corporate event can be the perfect way to create team-building experiences and reward your staff. 
But how do you choose the ideal destination? Read on for the top 5 tips to consider when choosing your corporate retreat location. 
1. What's The Purpose of Your Corporate Retreat?
The reason behind your corporate event will affect all factors of planning, including the venue. 
Are you looking to treat your team to rest and relaxation for a job well done? Then a beachside resort could be a good fit.
Or are you planning on some serious creative brainstorming sessions? Then your venue will need to have appropriate meeting spaces. Also, a rural or nature retreat could provide added focus and clarity. 
Maybe you wish to do team-building to get the gang back together? Your plans will need to include fun activities like outdoor adventures, food trails, wine tastings, and alike.
So, nail down your purpose before proceeding with other plans.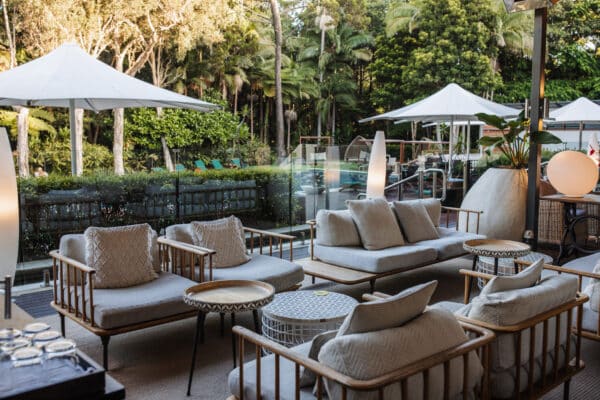 2. Who Is Invited?
Some corporate retreats can be a small gathering of direct reports. Or they can be a 500-plus conference with teams flying in from interstate or overseas. Your venue, planned tours, and activities will need to accommodate the numbers. 
If you have a large list of fly-ins, your retreat needs to be near an airport for easy accessibility. Also, consider retreat venues with a designated event manager. They can help take the hassle out of planning. They'll also be well versed in dealing with the inevitable last-minute changes, such as adding in new hires or shuffling rooms. 
You could also hand off the logistics to a corporate retreat specialist, like Kiff and Culture. We can organise a full dance card of team building and relaxation for you, such as our 3-day Brisbane To Byron Food Trail.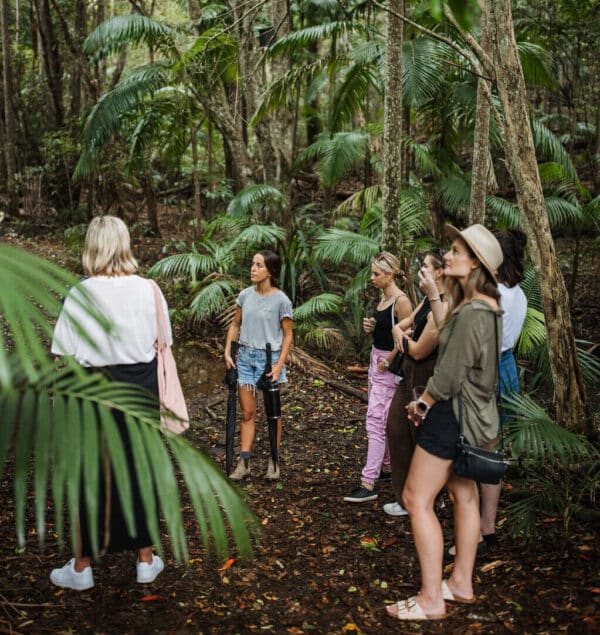 3. When Will It Be Held? 
You may have settled on the perfect coastal retreat for your team. But you've booked it during schoolies. Eeek!
Timing, as they say,  is everything. Booking during peak holiday periods or local festivals can be hectic and diminish focus. Also, be sure to check that your preferred activities are available at the time you've chosen.
It's also good to consider the climate. Planning a summer retreat? Why not head to Tamborine Mountain. It's 4 to 5 degrees C cooler than the Gold Coast and Brisbane. 
Want to pack in a bunch of active outings? Then the milder temperatures of Autumn or Spring will dial down the heat. 
4. Is The Accommodation Suitable? 
When booking accommodation, you want to make sure everyone is comfortable. Questions to ask are:
Does the venue have enough space? Bigger events are better off booking a large resort, hotel, or retreat centre. A smaller group could try a boutique hotel or villa.
Will your staff revolt at sharing sleep arrangements? Then go with self-contained rooms. 
Is it easy to get to planned activities? Venues specialising in corporate events, such as O'Reilly's Rainforest Retreat, will have this covered with plenty of on-site adventure. And tour companies, like Kiff and Culture, can pick you up from different locales. 
Will you be conducting conferences, brainstorming sessions, or meetings? If so, does the venue have appropriate workspaces, event rooms, and amenities? 
Thinking about these factors can be a big step towards making your retreat an enjoyable experience for all involved.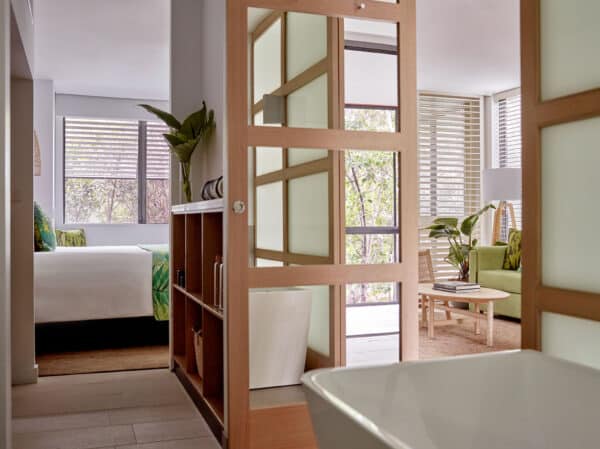 5. Is The Retreat The Right Fit For Your Team?
A team full of nature lovers will prefer to avoid that uber-hip urban hotel. And a team of fast-paced city slicks will be climbing the walls at an introspective country retreat. 
Choose a setting that your team will appreciate. 
If you have a mix of personalities and preferences, there are locations that can cater to this. Crystalbrook Byron is suitable for corporate events with appropriate meeting spaces. And it has something for everyone. It's close to the beach, rainforest, and the vibrant town of Byron Bay for those looking for some excitement. 
If you've got a mix of tastes on your team, contact Kiff and Culture to curate the perfect adventure to suit.