Looking to immerse yourself in indigenous culture on your next trip to Northern NSW?
Then take a break from those pristine beaches and get to know the traditional people of the land.
From insightful aboriginal-led tours to an informative cultural museum and an action-packed crab catching expedition, we've handpicked the region's top indigenous experiences.
An Aboriginal-Led Tour
The Arakwal Bundjalung people lived in the area for aeons before celebrity-fed fanfare enveloped the Byron Shire. On an Explore Byron Bay tour with a respected Arakwal woman, Delta Kay, you'll get the lowdown on multiple millennia of indigenous history.
Delta's ancestors have been passing down their customs to each consecutive generation for thousands of years. As a proud Arakwal woman, she shares her passion for her people and culture on these informative, small-group tours.
While visiting significant places to the Bundjalung Nation, you'll learn about their age-old customs, ceremonies, knowledge, and stories. Delta offers an intriguing insight into how her ancestors once preserved the land and outlines the devastating impact of colonisation. You'll then hear an in-depth explanation of how her family successfully negotiated a Native Title.
The tour also includes a fun interactive component. Guests get to practice key Bundjalung phrases and learn about indigenous diet, hunting, and medicine. To round off the experience, you'll savour some tasty bush tucker delicacies with a nice cup of tea.
The trip runs in three locations:
Cape Byron, Mon, Tues, Wed & Sat, 2 hours
Bangalow, Thurs, 1.5 hours
Broken Head, Fri, 1.5 hours
The Minjungbal Aboriginal Cultural Centre
Located within the Tweed Heads Historic Site, this superb indigenous culture museum showcases the Bundjalung Nation's ancient traditions. The local Goori people manage the community-run centre, which houses an eclectic collection of art, exhibits, and film.
If you're lucky, you might catch an impromptu song or dance exhibition in the outdoor performance space. The centre can also provide aboriginal guides who take visitors through the site while explaining the heritage of the land.
The adjacent Ukerebagh Nature Reserve has a scenic trail and boardwalk that winds through an untouched mangrove forest.
The centre is open from 10 am to 3 pm, Monday to Thursday.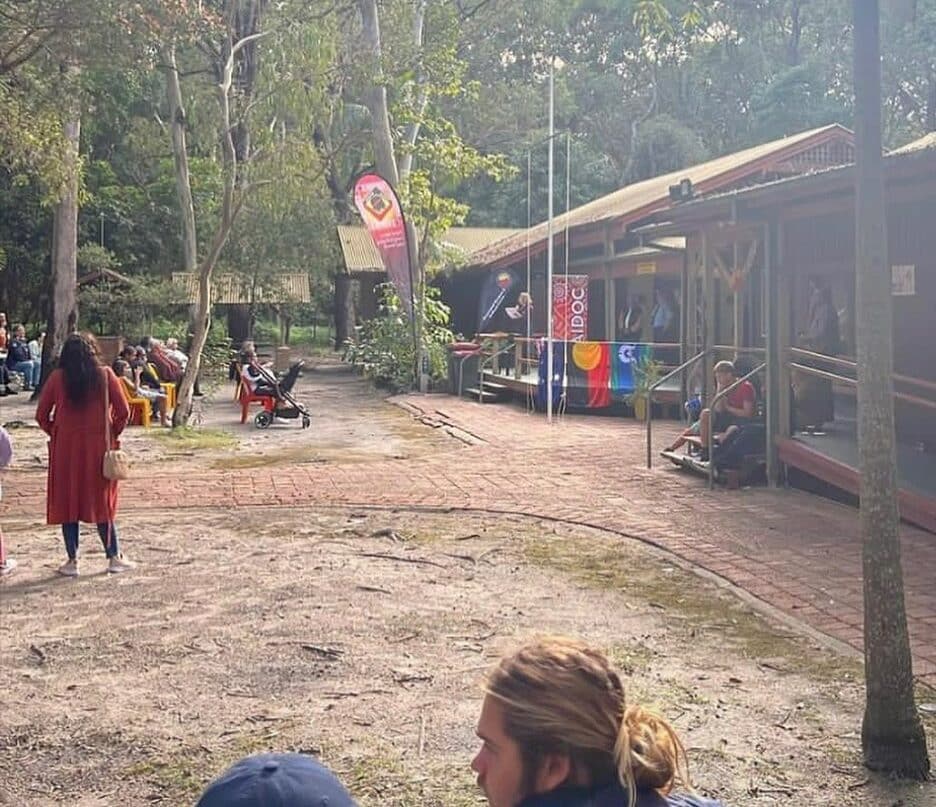 A Traditional Crab Fishing Excursion
Luther Cora, A.K.A., 'The Black Cockatoo,' takes keen anglers on a four-hour Tweed Eco Cruise to catch mud crab with traditional bamboo spears. As a descendent of the Bundjalung People, Luther incorporates his ancestor's ancient hunting techniques into this exciting Pot to Plate expedition.
Luther educates you on the Tweed River's indigenous history before you wade into the Terranora Lakes mangrove forest to skewer your lunch. Once you've acquired the perfect specimen, you'll get to kick back while staff cook up the day's catch. Luther then re-tells evocative Dream stories of the Yugambeh people and performs enchanting melodies on the didgeridoo.
The tour runs every Wednesday and includes unlimited drinks (including beer and wine!) plus other locally caught seafood delicacies.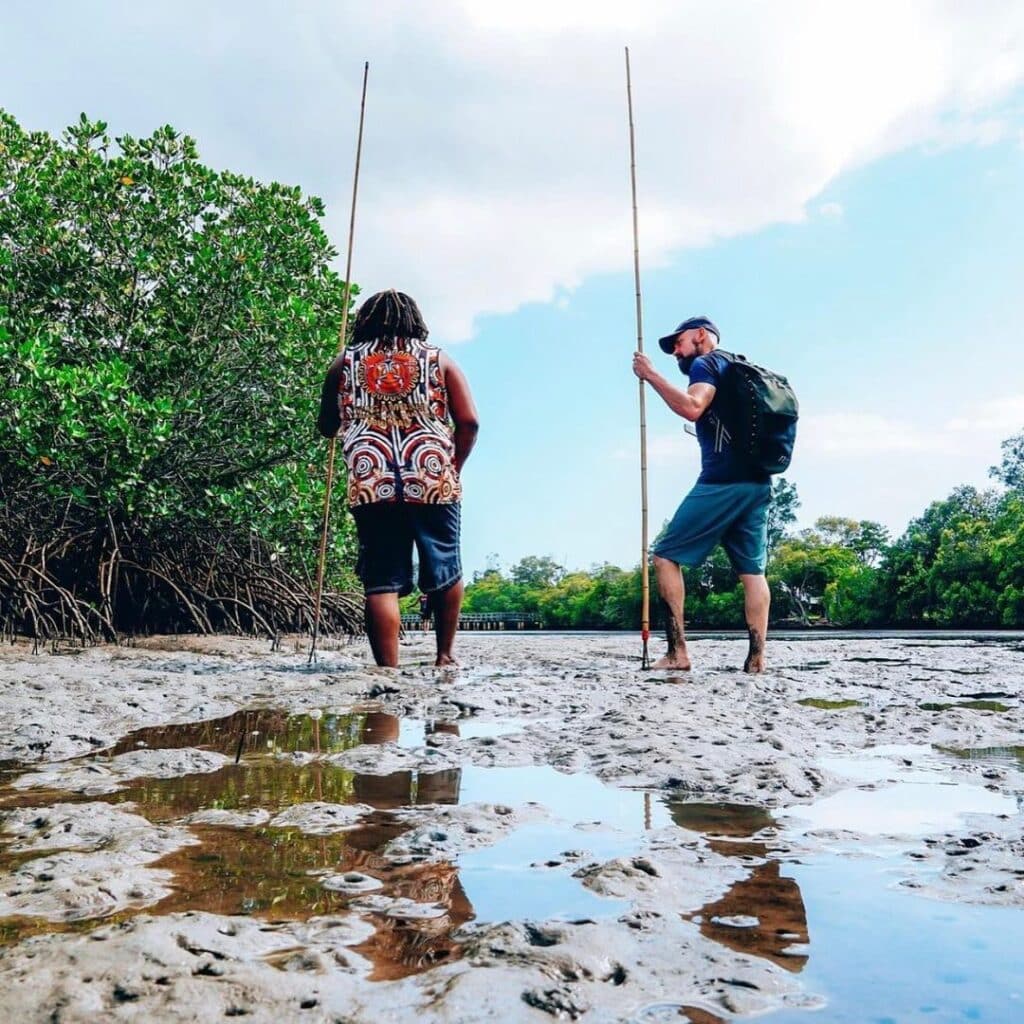 Book an Indigenous Experience with Kiff & Culture
We're proud to announce our partnership with Explore Byron Bay and offer Delta Kay's sought-after aboriginal culture tours. These rich and illuminating cultural experiences are an integral element of our brand new Brisbane to Byron Food Trail.
Additionally, if you'd like to add an action-packed culinary expedition to your Northern NSW trip, we've got fun-filled itineraries in both Byron Bay and the Tweed Hinterlands.