Tweed River House is a century-old waterfront abode that's become Murwillumbah's newest culinary sensation.
Boasting elegant interiors, scenic vistas, and hat-worthy cuisine, the restaurant is a must on the region's foodie scene. Here's the low-down on this exquisite, award-winning haunt.
The Venue
A former family home, this graceful riverfront residence has been transformed into an elegant provençal bistro.
The renovation mastermind is Gregory Lording, a seasoned hospitality heavyweight. Greg went to great extents to maintain the elegance of a bygone era while offering fervent foodies a refined place to dine.
With unique 'plantation-meets-the-orient' décor and a smooth palette of ebony, ivory, and green, its stately interiors are fit for a king. Punters can sit in the chandelier-laden dining room or feast on the breezy deck with Tweed River and Mount Wollumbin views.
"It's got such a calm, happy feel to this place whether you're inside here or out on the river terrace. The clinking of a glass or the pop of a champagne cork, music playing, it's going to be very calm. I think it's just going to make you feel serene," co-founder Phillip Hepburn told the Northern Rivers Times.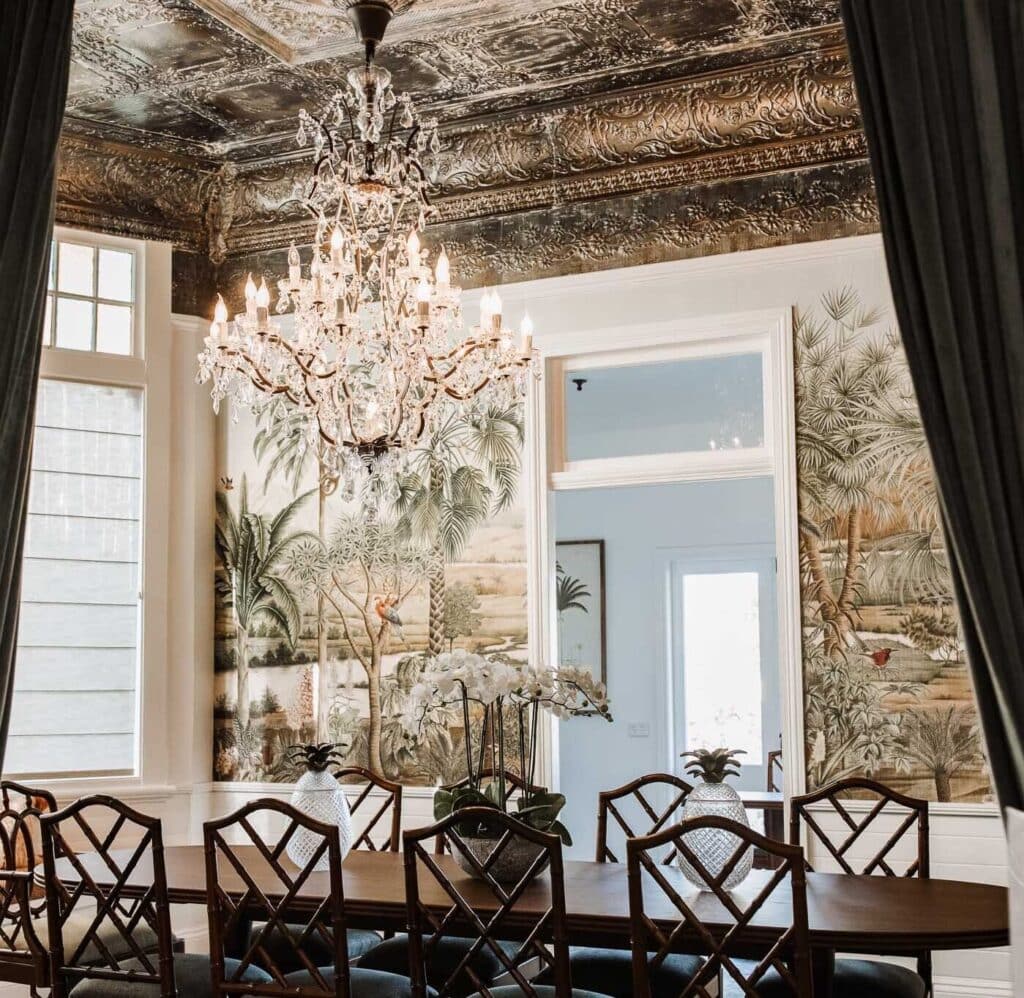 Head Chef Joseph McGrattan
The head chef at Tweed River House is Joseph McGrattan, a gastronomic guru who earned his chops at Europe's top Michelin-starred venues. Joe draws inspiration from his travels, foraging ingredients in the outback and extended European escapades.
Despite this global influence, the Irish-born chef is passionate about local produce. Joe sources ingredients straight from Tweed's fertile food bowl, serving locally sourced produce in all his seasonally-driven dishes.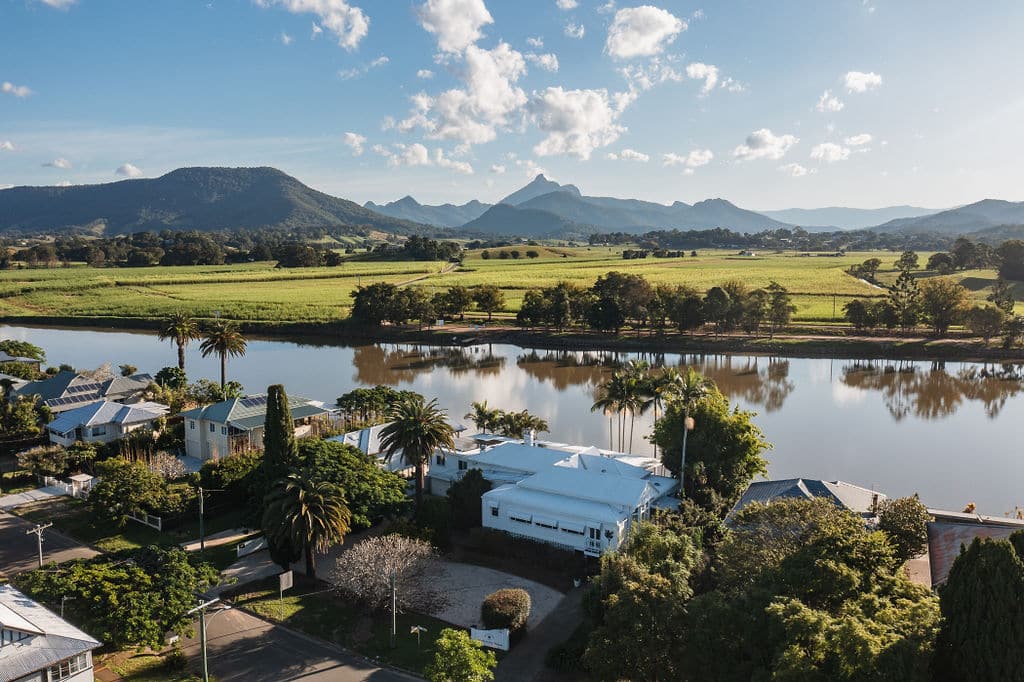 The Menu
You won't find any a la carte dishes or shared plates here. More of a leisurely gourmet experience than a quick bite to eat, the Tweed River House specialises in two or three-course prix fixe menus.
To kick off proceedings, grab an appetiser of slow braised pork belly served with crispy crackling, pickled red cabbage, parsnip, and a dollop of Dijon mustard. The hearty plat principal spans the likes of pan-fried wild-caught fish with fennel puree. In addition, the Elgin valley free-range chicken with bunya nut and riberry pressed goes down a treat.
Save room for dessert because Joseph's decadent delicacies are divine. Chocoholics will adore St. Honore, a dark wattle mousse with caramel tuile and riberry coulis.
For an extended gourmet treat, order the five-course tasting or nine-course degustation menu. These indulgent offerings offer his full smorgasbord of flavours in heavenly, bite-sized morsels.
Plant-based diners will rejoice to hear Tweed River House offers a vegan-friendly prix fixe menu.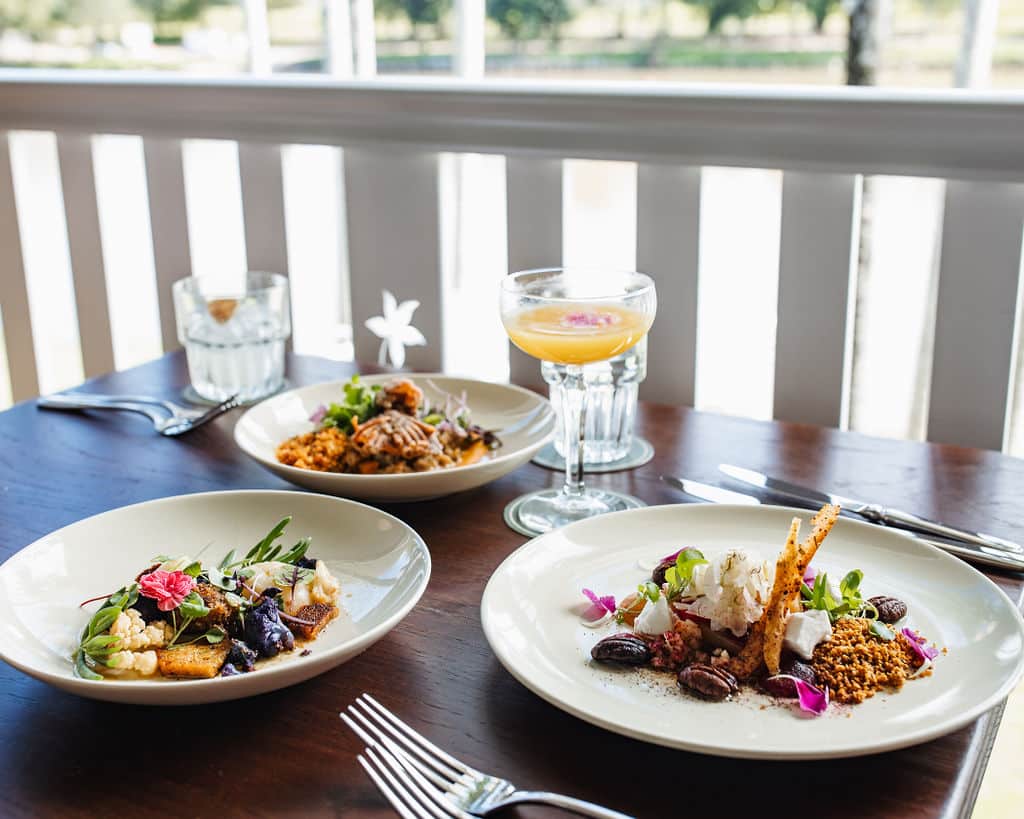 Eat at the Tweed River House with Kiff & Culture
Keen to start scoffing sensational locally sourced cuisine?
We visit the Tweed River House on our private Tantalising Tweed tour. This exquisite epicurean adventure includes a five-course tasting menu with optional wine pairing. You'll also enjoy citrus-infused goodness at Tropical Fruit World and artisanal gin at Husk Distillery.