If you're seeking to soak up some stupefying natural splendour in Northern NSW, this post is for you. We've explored the length and breadth of this stunning slice of Australia to uncover its most awe-inspiring viewpoints in Northern NSW.
It's a tough gig, but someone's gotta do it.  
Cape Byron, Byron Bay
While the easternmost point in Australia lures scores of cross-country road trippers for its geographical bragging rights, it's also a pretty darn spectacular spot. The perpetually popular Cape Byron Walking Track leads to this rugged, beach-strewn headland, which proudly houses the iconic Cape Byron Lighthouse.
Jump on a guided tour to climb the historic 1901 tower, from where you'll enjoy sweeping views of Byron Bay and the pristine Arakwal National Park – without doubt one of the most stunning viewpoints in Northern NSW.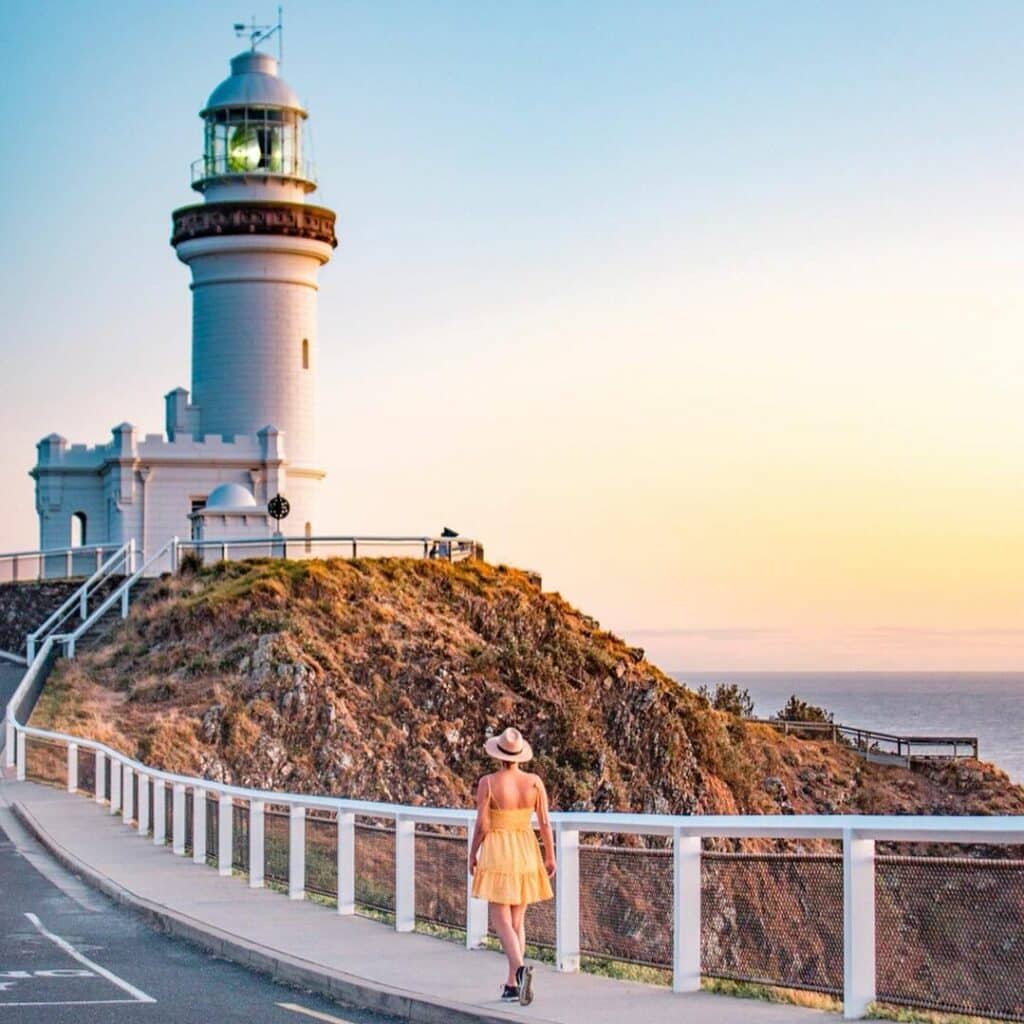 Protesters Falls, Nightcap National Park
Nestled deep within Nightcap National Park, these gushing falls are a splendid sight to behold. The rainforest-shrouded cascade owes its name to the Terania Creek protesters, who fought fiercely to safeguard the area from development in the 1970s. These days, the scenic spot boasts a UNESCO World Heritage Listing, partly due to the endangered Fleay's barred frogs that frolic under the falls (strictly no swimming).
For more epic untouched wilderness, take the winding Tweed Range Scenic Drive up towards the nearby Border Ranges National Park. A smattering of stunning lookouts lines the remote mountainous route.
Plantation House, Tropical Fruit World
This fruit-themed, family-friendly wonderland boasts some of the most breathtaking hinterland scenery in Northern NSW—just ask Kiff & Culture co-founder Drew. In the middle of it all is Plantation House, an elevated old homestead overlooking the majestic scene. Sweeping views of lush verdant valleys and dramatic mountain peaks dominate the skyline (no wonder it's such a popular spot for weddings).
While you're there, sink your teeth into some of their juicy fresh fruit. The property grows 500 varieties of the good stuff on-site, which you can pluck straight from the orchard.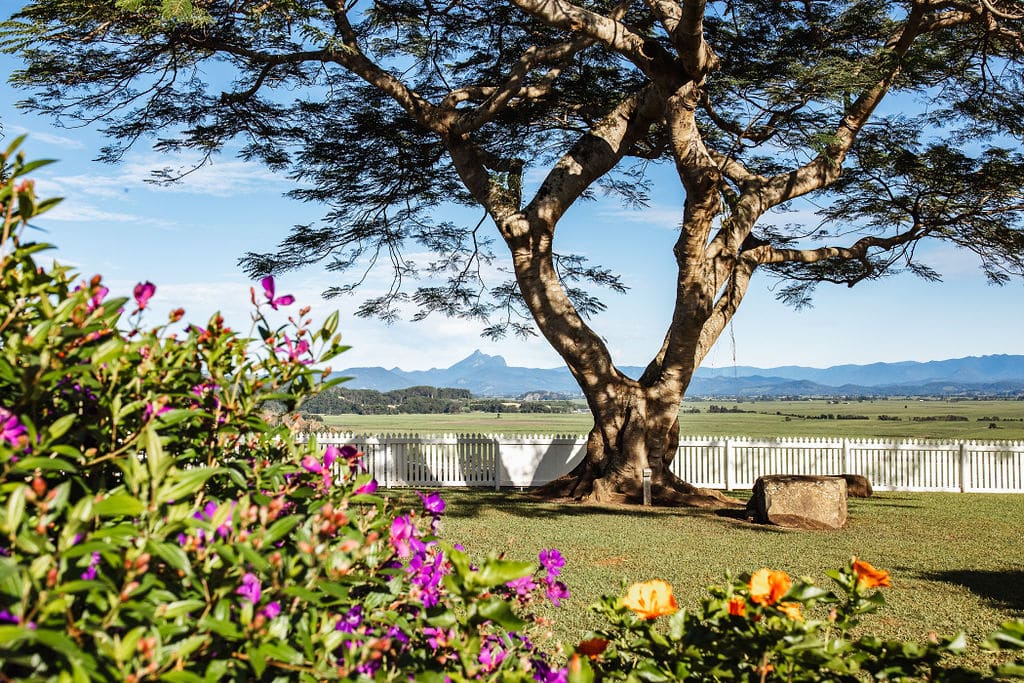 Pat Morton Lookout, Lennox Head
Laidback Lennox Head is legendary among the surfie set but little-known by everyone else. A stroll up to Pat Morton Lookout will have you wondering whether you've stumbled upon the most scenic spot in NSW.
Located on the eastern edge of town, this popular elevated viewpoint attracts a steady stream of paragliders, day-trippers, and picnickers—BYO blanket and beer. Sweeping views of Seven Mile Beach and Ballina stretch out to either side. Rock up in the right season (June to October), and you might spot a pod of dolphins or breaching humpback whales.  
Mount Wollumbin, Tweed Hinterlands
Mount Wollumbin is a majestic volcanic caldera towering over the Hinterlands at 1,159 metres high. Known as the "cloud catcher" to the Bundjalung people, this lofty peak is the first place to welcome the sun's rays in Australia each day. While it's not permitted (or culturally appropriate) to scale the sacred mountain, there's no harm in admiring it from afar. 
The nearby Nightcap and Border Ranges national parks both offer superb Wollumbin views. Or, if you like your scenery served alongside a tall glass of world-class gin (who doesn't?), then the patio at Husk Distillers can't be beat.
Book a Northern NSW Food & Drink Tour with Kiff & Culture
We love a good lookout, especially when accompanied by top-shelf tipples and gourmet farm-to-table food. Our Byron Bay and Tweed Valley artisan food and drink experiences take you to a smorgasbord of scenic venues so you can wine and dine with a view.