Step aside, Byron. Australia's best-kept secret straddles the border in Northern NSW.
Wedged between two time-old tourism superstars, the Gold Coast and Byron Bay, this under-the-radar region receives relatively few visitors. But with its spellbinding natural scenery, paddock-to-plate gastronomy, chic boutique hotels, and a burgeoning art scene, that's all set to change.
Here's why you should visit the Tweed before the secret gets unveiled. 
Jaw-Dropping Natural Beauty
Set in an ancient volcanic caldera, the Tweed is a spectacular sight to behold. At its heart, the ominous Mount Warning towers over World Heritage-listed Gondwana rainforest. Its 1,157-metre peak, known as Wollumbin (cloud catcher) in the Bundjalung tongue, is the first place to receive the sun's morning rays. What's more, you can admire it from miles around.
Throughout Tweed, lush national parks like Nightcap and the Border Ranges beckon remote trekking. If you're more of a beach bum, Little Cove in Cabarita snagged Tourism Australia's Best Beach Award in 2020. And then you've got the Tweed River, a spindly watercourse ideal for kayaking, boating, and shore diving.
A Fabulous Foodie Scene
Farm-to-table gastronomy is the focus of Tweed's ever-expanding foodie scene. As a result, a slew of superb paddock-to-plate eateries has sprung up to serve Tweed's legendary home-grown fare. Organic, ethical, and local are the cornerstones of each delicious dish.   
Can't decide where to eat? Try the Tweed River House, a stunning old waterfront estate that's won a long list of culinary awards. Tropical Fruit World has all your citrus cravings covered. Meanwhile, the Wednesday Murwillumbah Farmer's Market suits the self-catering crowd.
But it's not just about the nosh. Tweed is a top spot to quaff paddock-to-bottle booze, too. Rum lovers will love the sugar cane creations at Husk Distillers, which first made headlines for its iconic Ink Gin. Earth Beer Company does creamy ales brewed using avocados picked on-site in a converted Cudgen shed.
Beautiful Boutiques
While Byron is renowned for ostentatious celebrity mansions, Tweed is all about its sleek little boutiques.
The best of the bunch is Halcyon House, a gorgeous vintage haunt located on Cabarita Beach. Esteemed interior designer Anna Spiro transformed this old-school motel into one of Australia's most sought-after boutiques. The perpetually popular property has 19 well-appointed rooms and snazzy suites (book well in advance). Each breezy quarter comes complete with cool retro décor and a balcony with a view. Downstairs, destination restaurant Paper Daisy does delectable chefs-hatted fare.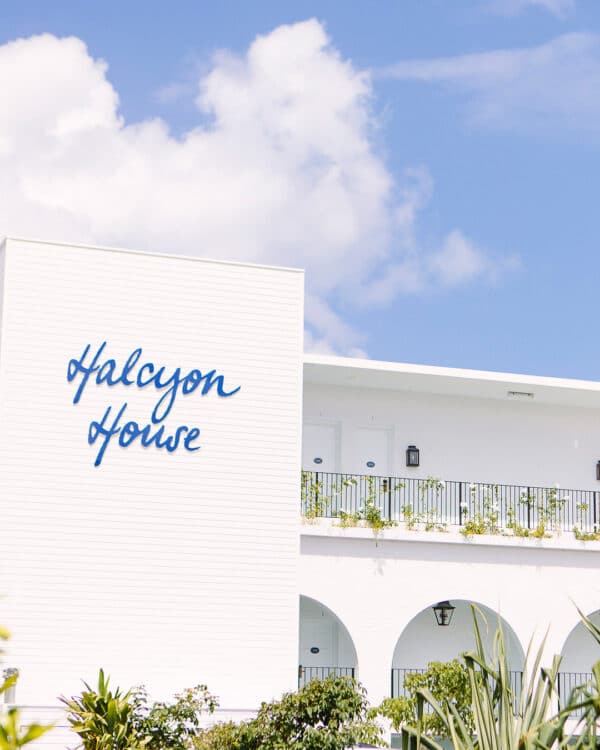 A Thriving Arts Scene
Tweed is the artistic epicentre of Northern NSW, and the bohemian enclave of Murwillumbah sits at the centre of it all.
This quaint country town has a slew of world-class institutions. Don't miss the Tweed Regional Gallery, which houses an eclectic collection of local works. Attached lies the Margaret Olley Art Centre, where a recreation of her home studio pays homage to one of Australia's most famous painters. You could spend hours sifting through the mind-boggling collection of 20,000 works.
Another must-visit bohemian hangout is the M-Arts Precinct. Here, you'll find workshops, exhibits, art stalls, markets, and music under one roof.
See Australia's Best-Kept Secret With Kiff & Culture
The thing we love most about Tweed is its laidback, low-key vibe. Mass tourism and the glam celebrity-influencer crowd are yet to leave their mark. So get in and discover Australia's best-kept secret before everyone else.
Looking to experience this fantastic region on an unforgettable afternoon full of artisanal booze and food? Check out our range of Tweed Hinterland tours.