Oenophiles, raise your glasses. We're covering the best wineries near the Gold Coast for heavenly sips in the sun this summer.
From Scenic Rim mainstays to sprawling Granite Belt estates, these grape vine-festooned vineyards deliver top-quality plonk. Sweeping vistas and sensational Shiraz come guaranteed.
Witches Falls Winery
Our hands-down Scenic Rim favourite, this superb long-standing vineyard has won a laundry list of prestigious awards. Just ask old mate James Halliday, who bestowed the family-run enterprise with his Five Red Star rating. That puts them in the top 10% of vineyards Australia-wide.
From smoky Cab Savs to easy-drinking Verdelho, Witches Falls wines burst with oaky flavours. Oh, and their mountainous charcuterie board goes down a treat, too.
Mason Wines
Around the corner, Mason Wines gives Witches Falls a run for its money as the best vineyard in the Scenic Rim. With an expansive collection spanning Sauvignon Blanc to Shiraz, this prestigious vineyard has something for every palette.
A lovely sunny terrace serves as a scenic sipping spot for the summer months.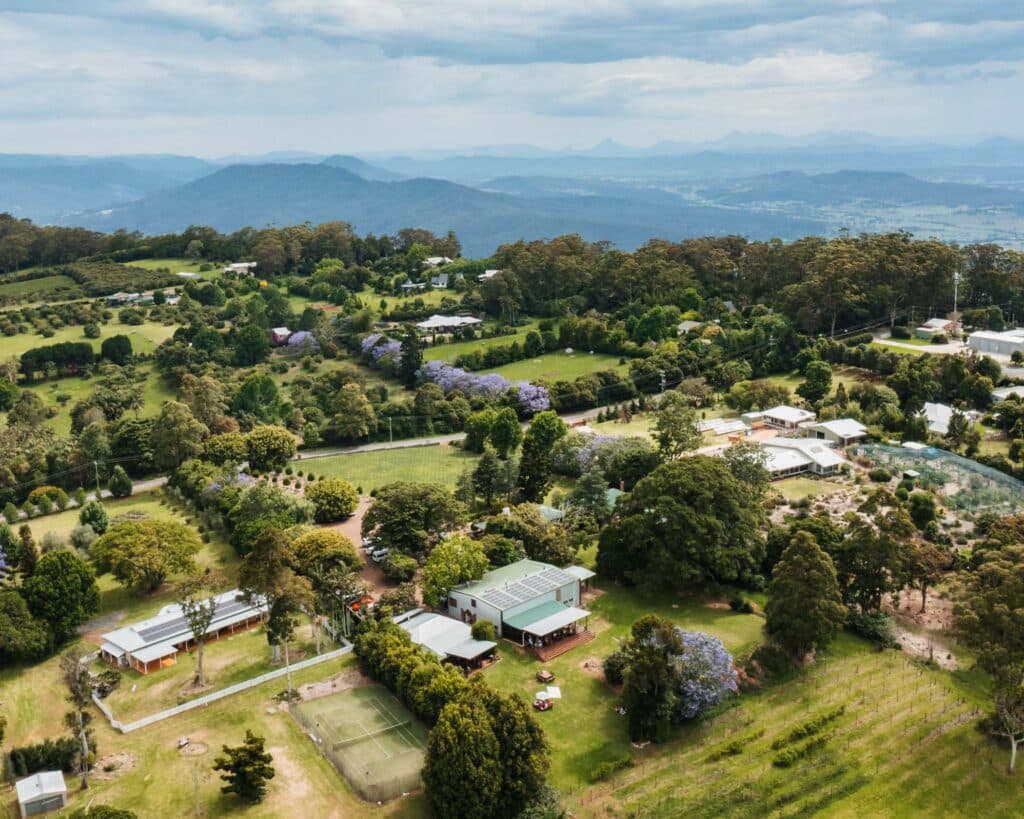 Hampton Estate Wines
This whitewashed weatherboard abode is the go-to destination for Gold Coast love birds looking to tie the knot. And if it's good enough for a posh open-air wedding, you can rest assured the scenery will be sublime.
But it's not just about those lushTamborine Mountain vistas. Hampton happens to create a killer Sparkling Rose. Quaff the perennial summer drop while soaking up Insta-worthy views at this stunning Scenic Rim haunt.
Sirromet Wines
Gold Coastians and Brisbanites alike flock to this Mount Cotton venue in droves. Despite its proximity to the state capital, the leafy establishment intoxicates guests with its quaint Tuscan vibes. Or was that the silky-smooth pinot?
If you've had a few too many to drive home, the estate has luxe tented pavilions among enormous scribbly gums.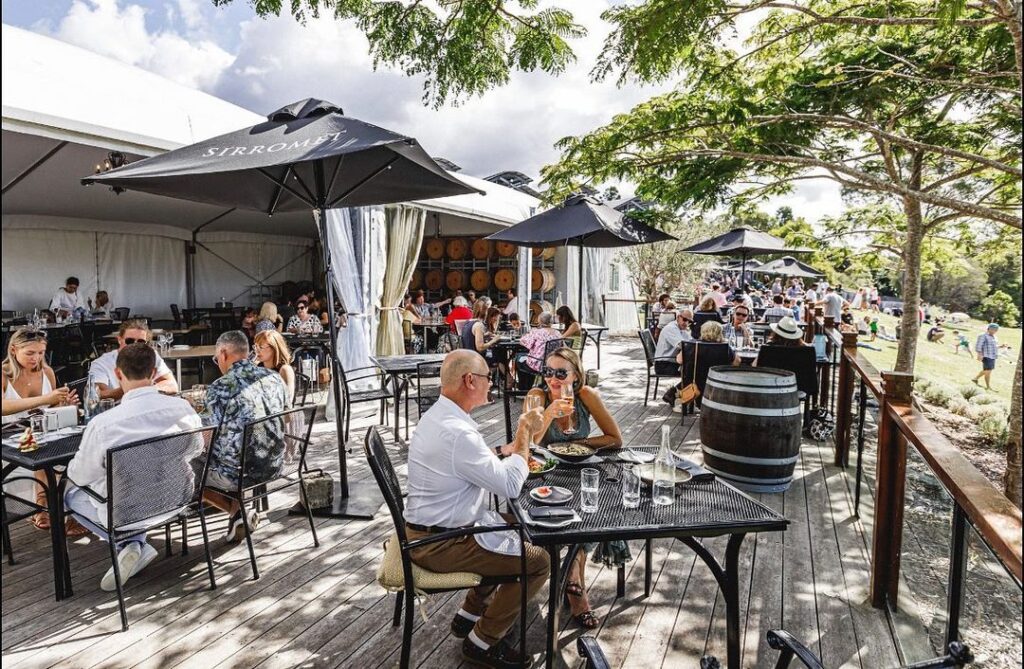 The Overflow Estate 1895
Fancy guzzling the good stuff with a sparkling waterfront view?
Then make a beeline for the Overflow Estate 1895, which sits perched above the expansive Wyaralong Dam. Although the estate is over a century old, its chic contemporary tasting room exemplifies refined modern design.
Climate change-ready varieties like Tempranillo, Vermentino, and Montepulciano will tempt the palate for generations to come.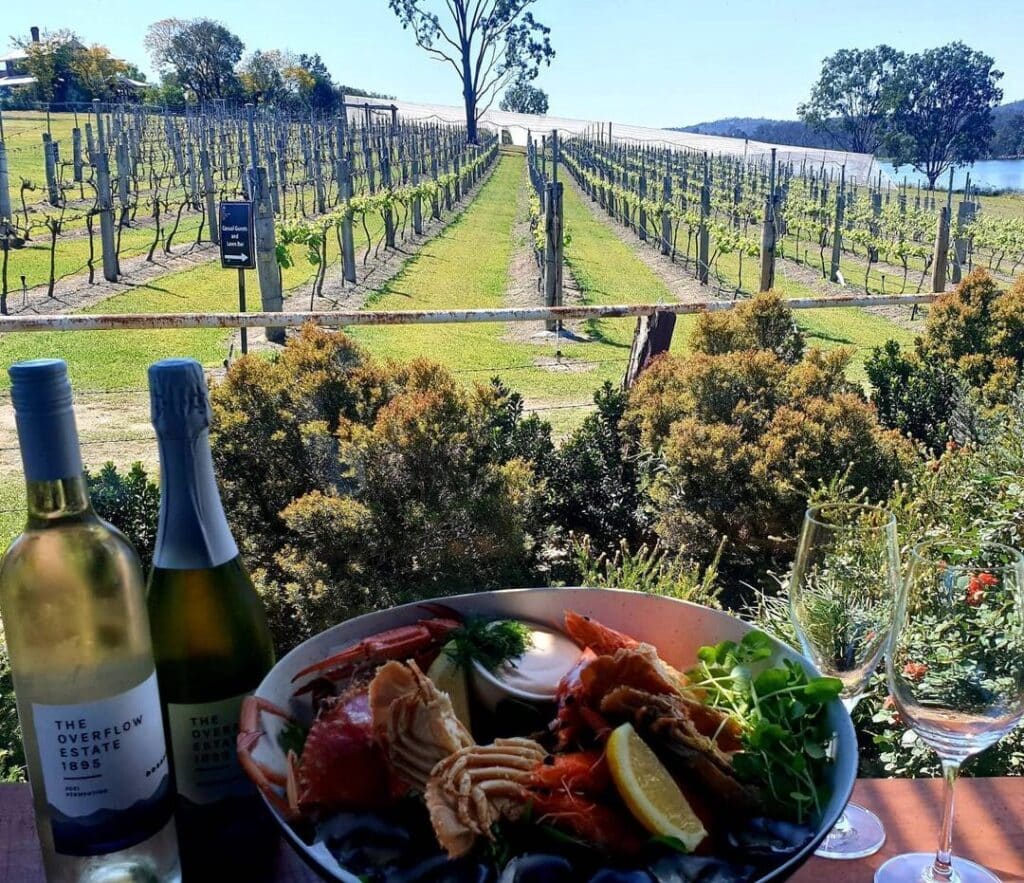 O'Reilly's Canungra Valley Vineyards
Nuzzling Lamington National Park, O'Reilly's is a popular haunt for hikers craving a post-bushwalk tipple. The charming 163-year-old homestead also boasts onsite accommodation and an alpaca farm for camelid cuddles.
Rock up on weekends to watch live musos play smooth acoustic tunes by a gurgling creek.
Sarabah Estate Vineyard
Around the corner from O'Reilly's, Sarabah offers a more subdued atmosphere with the same stunning views. The wood-fired pizza is next-level—wash it down with their signature Sparkling Red.
Keen to make a weekend of it?
Stay at the gorgeous campsites or cute cottages and watch fuzzy farmyard animals meander by.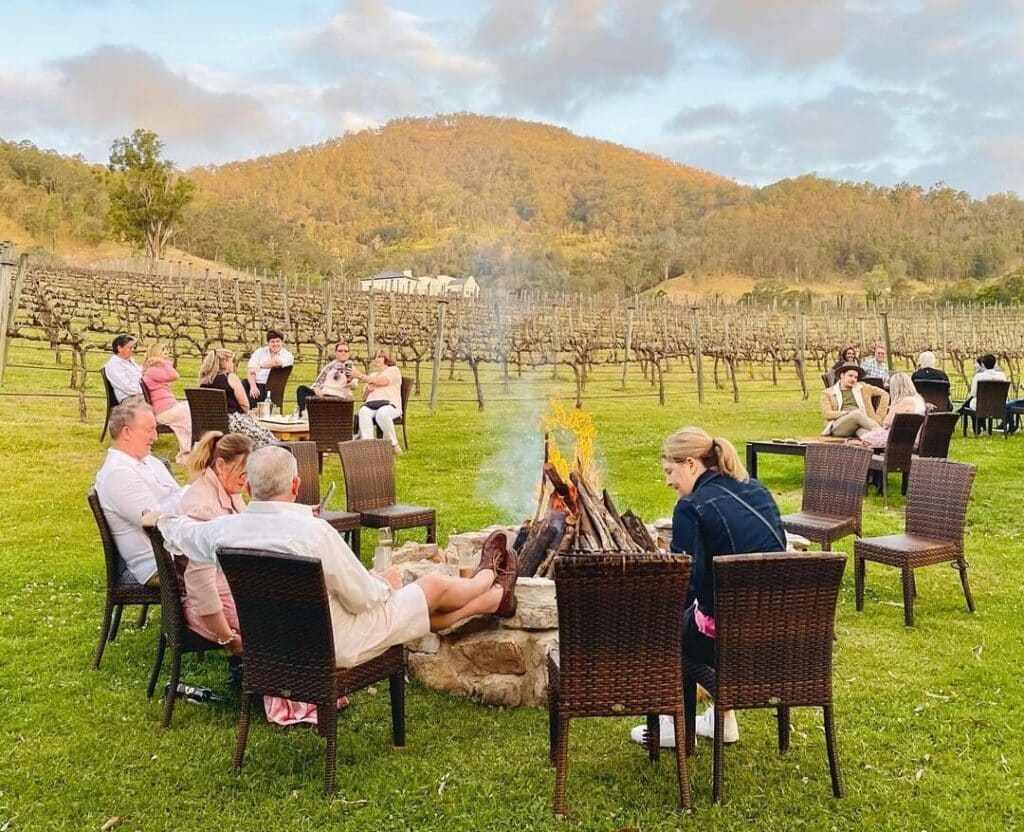 Visit the Best Wineries near the Gold Coast with Kiff & Culture
Struggling to rope a mate into designated driver duties?
Then book a Scenic Rim vineyard tour with Kiff & Culture. We visit three of Tamborine Mountain's top wineries, enjoying delectable tipples and gourmet nibbles en route.