From Mandurah to Canberra, the best food trails in Australia bring tantalising farm-fresh produce at every turn. Unbuckle your belt a notch and prepare to chew through the country's best culinary experiences on a decadent gastronomic adventure.
The Green Cauldron, NSW/QLD
Spanning swathes of Northern NSW and South East Queensland, this fertile agricultural zone grows the eastern seaboard's finest produce. A Saturday morning market run unravels a smorgasbord of freshly plucked fruit and veg, including exotic treats like feijoas, ginger, and macadamia nut. Seafood lovers can devour ocean-dwelling delicacies like Tin Can Bay prawns and Noosa spanner crabs. 
For fab farm-to-table fare, try long-standing stalwarts like Mavis's Kitchen, Harvest Newrybar, and Tweed River House. Esteemed distillers such as Husk and Cape Byron concoct delicious spirits made from local ingredients.
Gippsland, VIC
Lactose-intolerant foodies should give this one a miss because Gippsland is Australia's dairy mecca. Framed by lush rolling hills, this verdant cattle-rearing region pumps out more milk-infused goodness than anywhere else in the country. Expect to spot pastures brimming with happy, well-fed cows everywhere you roam.
A buffet of local businesses flogs creamy wares to travelling foodies from Melbourne and beyond. Try Prom Country Cheese in the Moyarra Valley or Yarragon's Gippsland Food and Wine.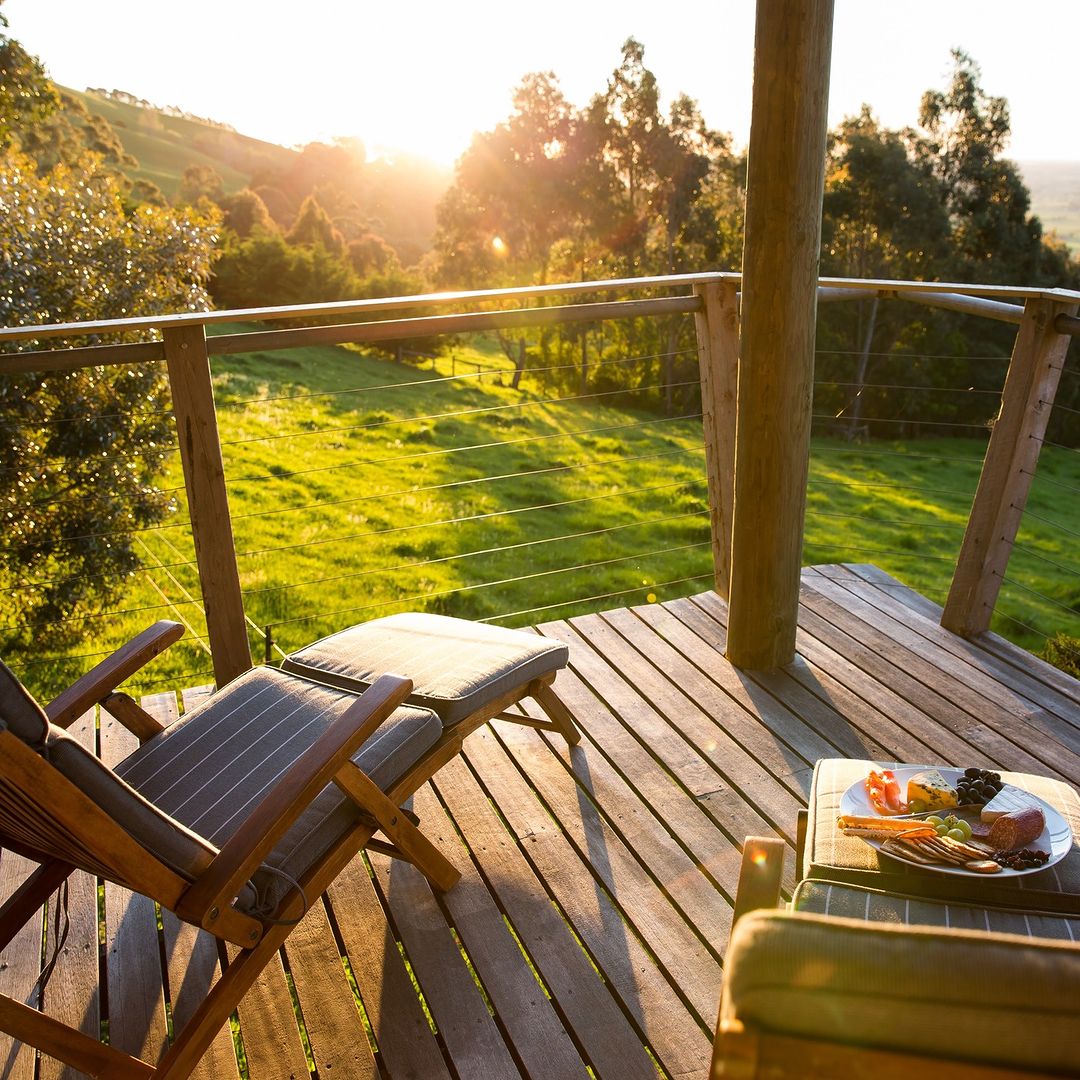 Mandurah, WA
Way out west, the breezy seaside settlement of Mandurah boasts Australia's biggest swimmer crab industry. The season kicks off on December 1, when boatloads of keen fishers scoop the spindly creatures from shallow offshore waters.
Chow down on crustaceans at well-known local seafood spots like Flics Kitchen or Redmanna Waterfront Restaurant. If you'd rather DIY, Wattie's Place serves raw spinners to cook at your Airbnb.
Clare Valley, SA
Thought the Clare Valley was only known for its Riesling?
Think again. This acclaimed South Australian foodie hub also rears world-class lamb. Rock up during September, if possible, to savour the tastebud-tantalising action at the Clare Valley Festival of the Lamb. With shindigs like lamb cooking classes and lamb-on-the-lawn picnics, it's a baaa-ueatiful occasion for all ages.
Can't make the festival? Renowned local eateries like the Slate Restaurant & Stump Hotel serve succulent paddock-to-plate lamb.
The Sapphire Coast, NSW
You'll find fresh oysters aplenty right along NSW's shimmering coastline. But few regions have mastered the bivalve-farming art quite like the Sapphire Coast.
From Narooma to Merimbula, this acclaimed aquaculture area crams oyster farms into every conceivable mangrove and lake. Hop on a Magical Oyster Tour to experience the industry first-hand. Alternatively, hit regional hotspots like Merimbula Gourmet Oysters or Wheelers Seafood Restaurant.
Planning an autumn visit? The Narooma Oyster Festival runs on the first weekend of May.
Canberra, ACT
There's more to Canberra than pithy politicians and dizzying roundabouts. Rock up in the colder months (remember to rug up), and you'll arrive at the height of the region's burgeoning truffle season.
This fragrant seasonal fungus matures during Canberra's icy-cold winters when farmers showcase their tastiest truffles through fun-filled events. Join trained sniffer dogs on a truffle hunt or sample the regional delicacy at a hip venue like Braddon Merchant.
Far North Queensland, QLD
Sweltering humidity and abundant rainfall make Far North Queensland the fruit capital of Australia. From Cassowary Coast bananas to juicy fruits like mangoes and pineapples, the region brims with all sorts of citrusy delights.
Peruse Rusty's Market in Cairns for freshly-plucked wares, or visit the Fruit Forest Farm in Mission Beach for a tractor tour and tasting session. In March, the Senses Festival shows off a kaleidoscope of colourful locally-grown fruits.
Visit Food Trails in Australia with Kiff & Culture
We can't take you to all these epic Aussie foodie regions. But we do offer an array of epicurean adventures throughout Northern NSW and South East Queensland.
From Brisbane to Byron, our food-focused itineraries plate up the yummiest local produce in the Green Cauldron.