You'll find a slew of cool delis and cafes in the Tweed, from charismatic country town coffeehouses to buzzing inner-city bakeries.
Nestled in the heart of the Green Cauldron, this fertile food-growing region produces an abundance of top-quality produce. And those fresh, tasty ingredients drive the Tweed's farm-to-table culinary scene, which thrives in its delicious delis, brilliant bakeries, and chic cafes.
Need food inspo for your next Tweed trip?
We're covering the top five spots to sip and nibble in the Shire.
Bastion Lane Espresso
The tiny little town of Uki is home to an adorable café brewing world-class coffee. Set in a historic former post office, the wood-panelled 1909 building oozes old-world charm.
But punters flock to the "Roast Office" to savour its sublime high-quality beans, which the owners source from all corners of the globe. Can't make it there in person? Bastion Lane posts the good stuff Australia-wide.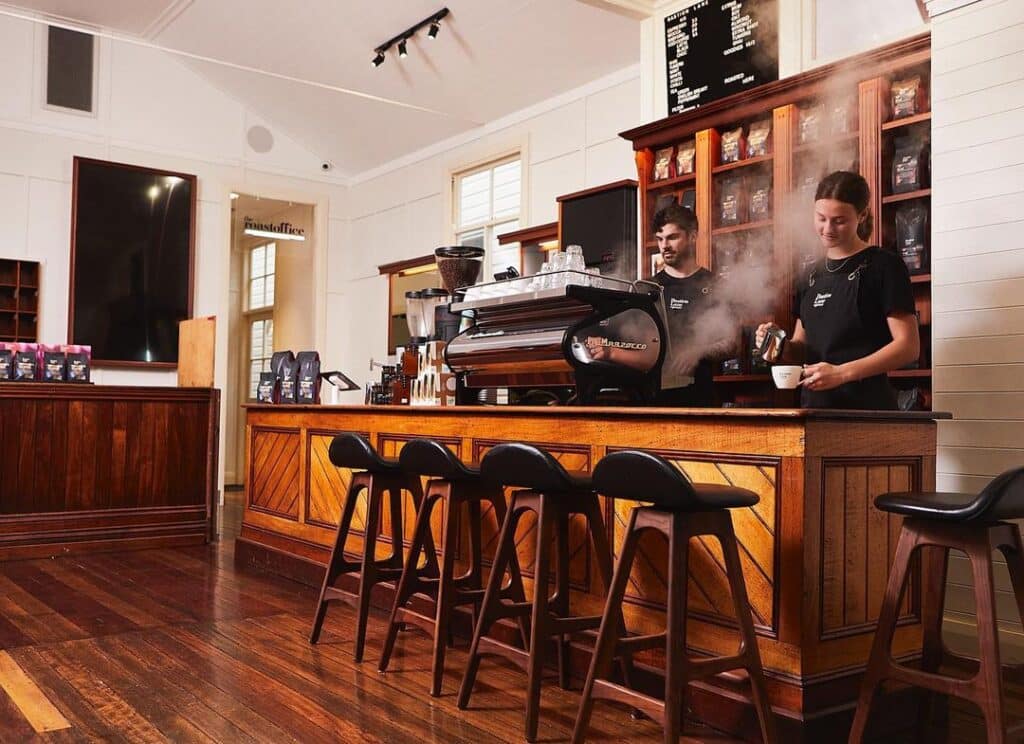 Zeta's Coffee Origin House
This cool contemporary coffeehouse overlooks the award-winning Wirui Estate Coffee Plantation. The sweeping views stretch past the Gold Coast Hinterlands towards the Pacific Ocean—it's a scenic spot to quaff a latte.
Breathtaking views aside, Zeta's is your best bet to sample superb single-origin coffee. All beans come straight from the estate, making this one of Australia's only true plantation-to-cup coffee experiences. A luxe two-bedroom apartment is available should you fancy extending your stay.
Kat Harvey Cheese
Murwillumbah is a major regional hub and the epicentre of the Tweed's farm-to-table scene. Named after its veteran cheese-making proprietor, this popular shop stocks delectable dairy treats from the Tweed and overseas.
Kat also supplies a smorgasbord of cheeses to the Tweed River House, one of the region's best paddock-to-plate restaurants. You know she's got the goods.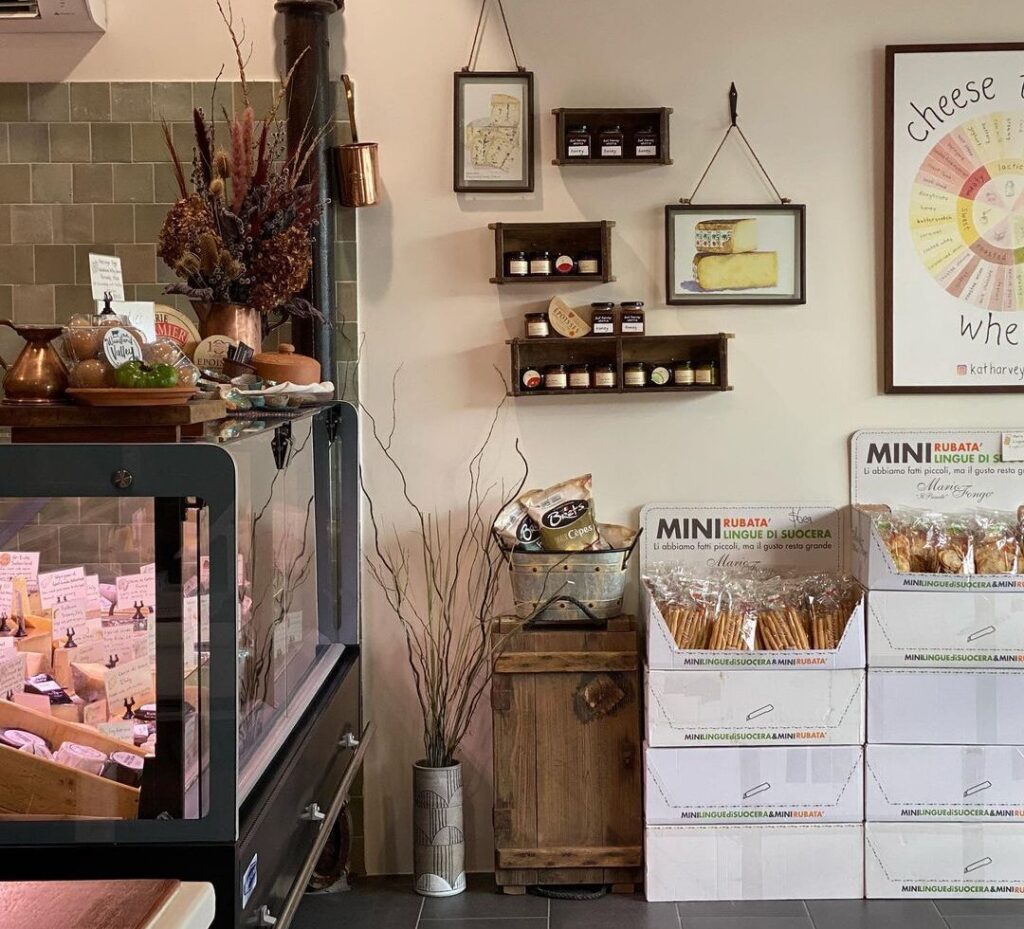 Bread Social Bakery & Cafe
Mere metres from the Queensland border, this bustling Tweed Heads bakery does the best sourdough in town. The team sources top-quality organic ingredients from local suppliers and then bakes them fresh daily in the in-house stone hearth oven.
But it's not just about bread. Other handcrafted favourites include extra-large custard tarts, succulent pork sausage rolls, and fabulous sweet or savoury croissants.
Choux Box Cafe
Choux Box is a classic Kingscliffe café with an enviable location opposite the beach. While the views are outstanding, this perennially popular venue does a roaring trade for its flavourful barista-brewed coffee and first-rate cuisine.
A family of local hospitality hotshots has been running this Kingscliff institution since 1993. The venue earned a legendary reputation for its eclectic all-day menu, spanning eggs benny to potato gnocchi and decadent Belgium waffles.
Sample Superb Delis and Cafes in the Tweed with Kiff & Culture
Keen to kick a few foodie goals on your upcoming trip to the Shire?
We visit the region's finest farm-to-table restaurants and small-batch booze producers on our Byron & Tweed Hinterland tours. Exceptional gastronomy, tasty tipples, and bountiful belly laughs come included in the deal.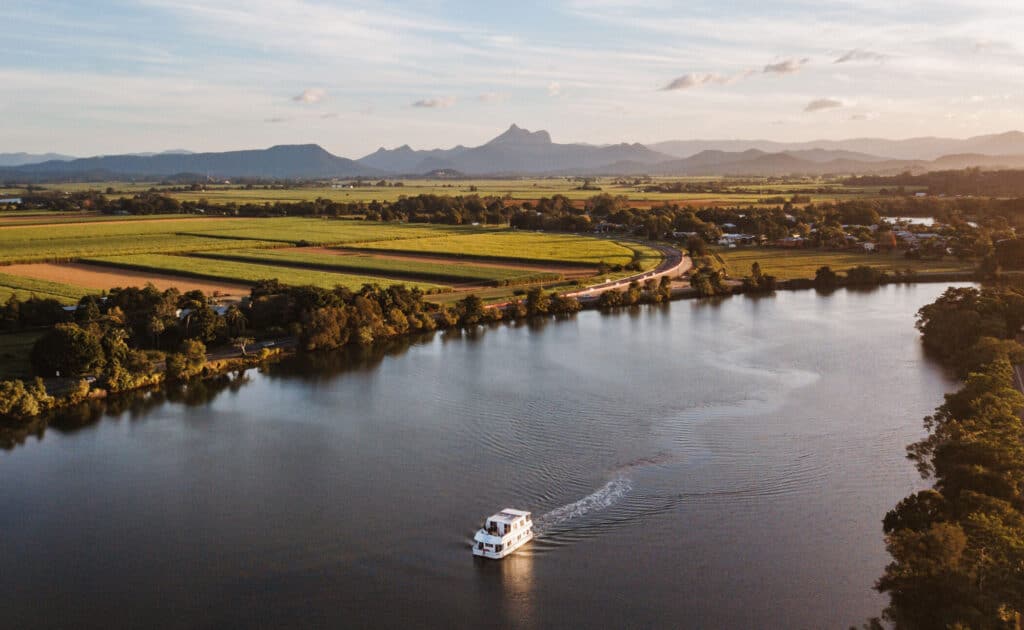 Image Credit: Bastion Lane Espresso via Instagram, Zeta's Coffee Origin House via Instagram, Kat Harvey Cheese via Instagram, Kat Harvey Cheese via Instagram, The Bread Social via Instagram & Choux Box Cafe via Instagram