A World Heritage-listed wonderland in Brisbane's backyard, the Scenic Rim is home to lush wildlife-rich rainforests, spectacular sky-high mountains, and pretty pristine lakes.  
But it's more than just a natural playground. Farmers in this fertile volcanic caldera grow an abundance of top-quality produce, including sublime wines. As you'd expect, there's a smorgasbord of gourmet establishments serving their freshly plucked wares.
Throw in a few luxurious eco-lodges and secluded bush camps, and you've got the ultimate weekend escape for every budget and taste.
Here's why we reckon the Scenic Rim is Queensland's best-kept secret of 2023.
Outdoor Activities
Adventure opportunities abound in the Scenic Rim, with no less than six stunning National Parks to explore.
The pièce de résistance is Lamington, an ancient atmospheric rainforest with dozens of mist-shrouded hiking trails. Tamborine National Park is a close runner-up—don't miss the cascading Curtis and Witches Falls or the bioluminescent Glow Worm Caves.
Keen for a real challenge? Scaling the peak of Mount Barney is no easy feat.
Mountain bikers can make a beeline for Bigriggen to hit the Scenic Rim's most exhilarating downhill trails. If boating and fishing are more your jam, pop the tinny in at Lakes Moogerah and Maroon or paddle a kayak on Lake Wyaralong.
Farm-to-Table Food & Boutique Booze
Agriculture is big business in the western half of the Rim, where sprawling farming estates produce some of the state's finest seasonal produce. You can sample fresh farm-to-table fare at friendly eateries throughout the region. Mason Wines, Three Little Pigs Bar, and Rainforest Restaurant are our pick of the bunch.
The crisp, cool climate of Granite Belt Wine Country (600-1000m) lures oenophiles to the area in droves. Superb Scenic Rim vineyards like Witches Falls and Mason Wines run lively cellar doors with premium plonk and decadent cheeseboards.
Or, if you'd rather hit the hard stuff,  the Tamborine Mountain Distillery has award-winning gin and quirky spirits like gum leaf vodka.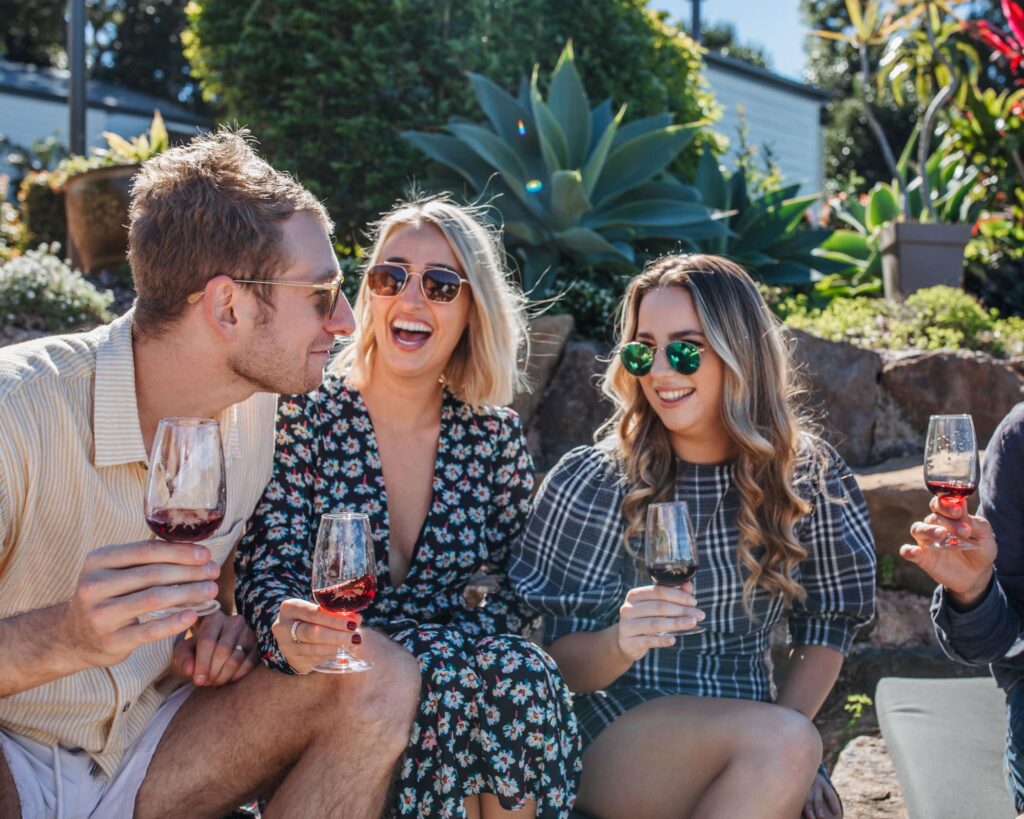 Hotels, Camping, and Glamping
While the Scenic Rim is an easy day trip from Brisbane or the Gold Coast, there's no shortage of accommodation should you fancy extending your stay.
Well-equipped caravan parks and secluded bush camps cater to the RV set. If glamping is more your thing, Nightfall Camp has a series of swanky safari-style tents set in a lush forest. Everything from quaint cottage-style B&B's to lux eco-resorts cater to the non-campers—O'Reilly's Rainforest Retreat is a winner.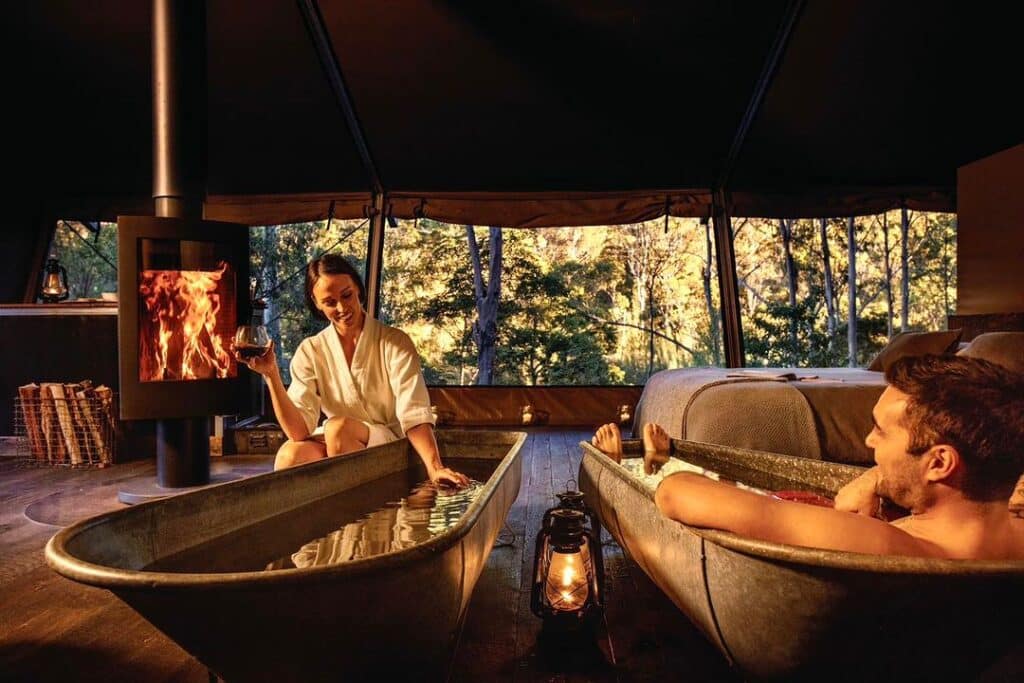 Discover the Best Scenic Rim Vineyards with Kiff & Culture
For a taste of the Scenic Rim, book yourself a spot on our Tamborine Mountain Wine & Dine Tour, an action-packed winery excursion of its three best vineyards.
The trip starts with a scrumptious cheeseboard and two-course lunch to line the stomach. After the cellar door shenanigans, it concludes with a tasting session at a local distillery and a photo op at the top Tamborine lookout.