Keen to quaff top-quality plonk straight from the winemaker's barrel?  Can't be stuffed scooting out to a far-flung vineyard in the Scenic Rim?
Then we've found the perfect solution for you: the micro-winery—yes, it's a real thing, and there's one in Brisbane's CBD.
WTF Is A Micro-Winery?
As Adam, the co-founder of City Winery, Brisbane's first (and only) micro-winery in living memory, explains, "It's just like a full-scale winery – but smaller!"
Due to the numerous production complexities involved, inner-city micro-wineries remain super niche.
"It's a very manual process. Just before vintage last year, we bought a hydraulic basket press, and this year we've upgraded to a full bottling and labelling line," Adam says.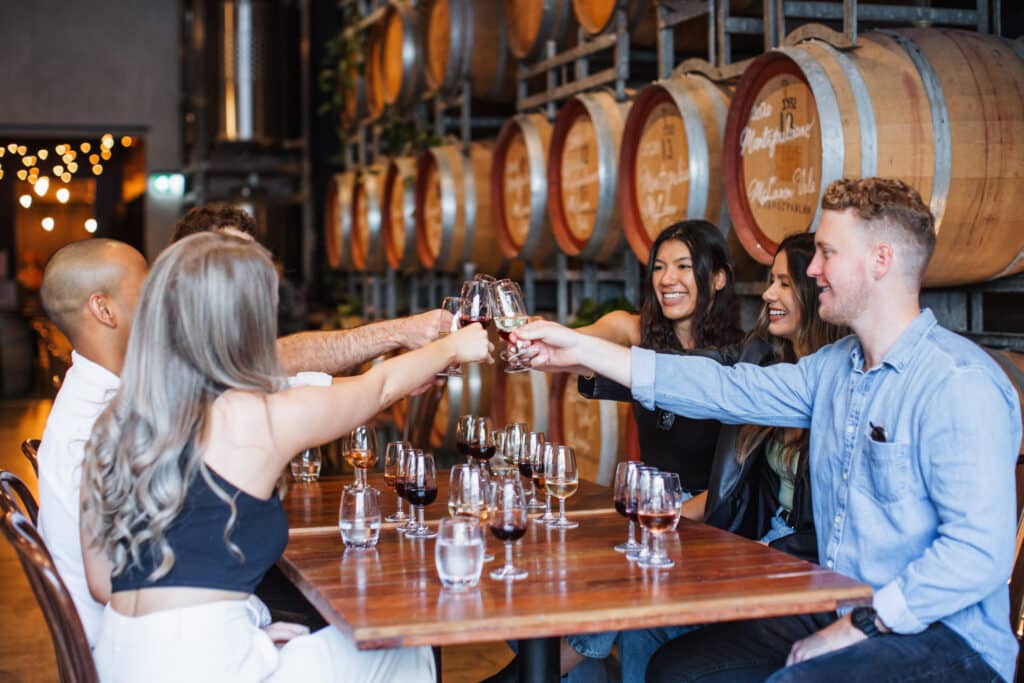 Where Did the Concept Come From?
While inner-city booze making was once the domain of bearded hipsters in BNE's ubiquitous micro-breweries, the phenomenon has been steadily spreading to other sectors.
Nowadays, artisanal distilleries producing gin (and other heady hard liquors) are all the rage. And with such steady growth, winemakers were destined to come next.
"We started with micro-breweries, they've dominated the market, and we're now seeing distilleries popping up. I think it's only a matter of time till we see more urban wineries," Adam explains. 
But producing sophisticated wine in a concrete jungle isn't all that easy.
"Our business model is a little more cumbersome in that we can only buy fruit once a year and ship it to Brisbane. It's a costly, logistics-heavy process. I suspect that could be a deterrent to others."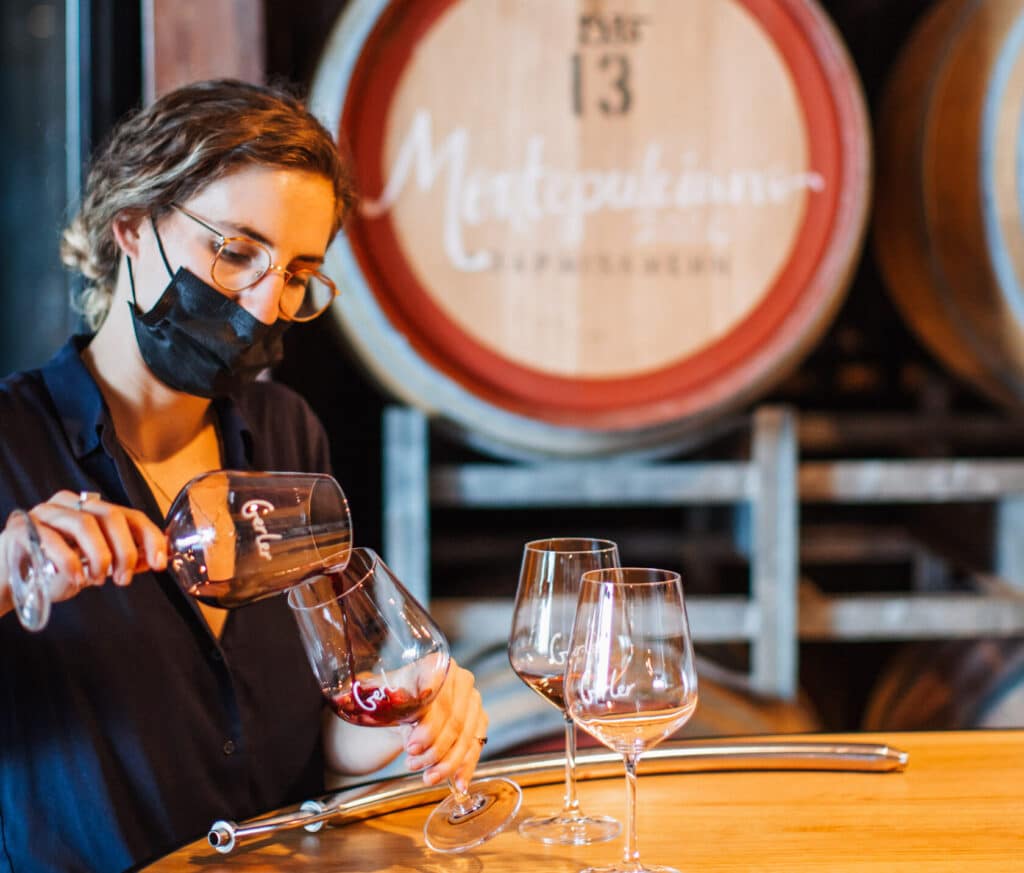 What's It Like Visiting A Micro-Winery?
Although costly and cumbersome, the team from City Winery have done a stellar job at replicating the Cellar Door experience.
This season's freshly plucked vines hang from the ceilings and walls, while extensive wine tasting sessions accompany top-quality nosh—how does crumbed wild-caught barramundi with a brioche muffin and tartare sound?
Sure, you won't get those Instagrammable vineyard views, but this slick venue overlooks the Brisbane River, making it a divine spot to drink and dine. And most importantly, the traditional Cellar Door experience remains largely the same.
"During vintage, customers can see grapes fermenting or taste some fresh wine from the tank. And throughout the year, they can come down to sample our stuff straight from the barrel. If they like the drop, there's no harm buying a bottle (or a half dozen)."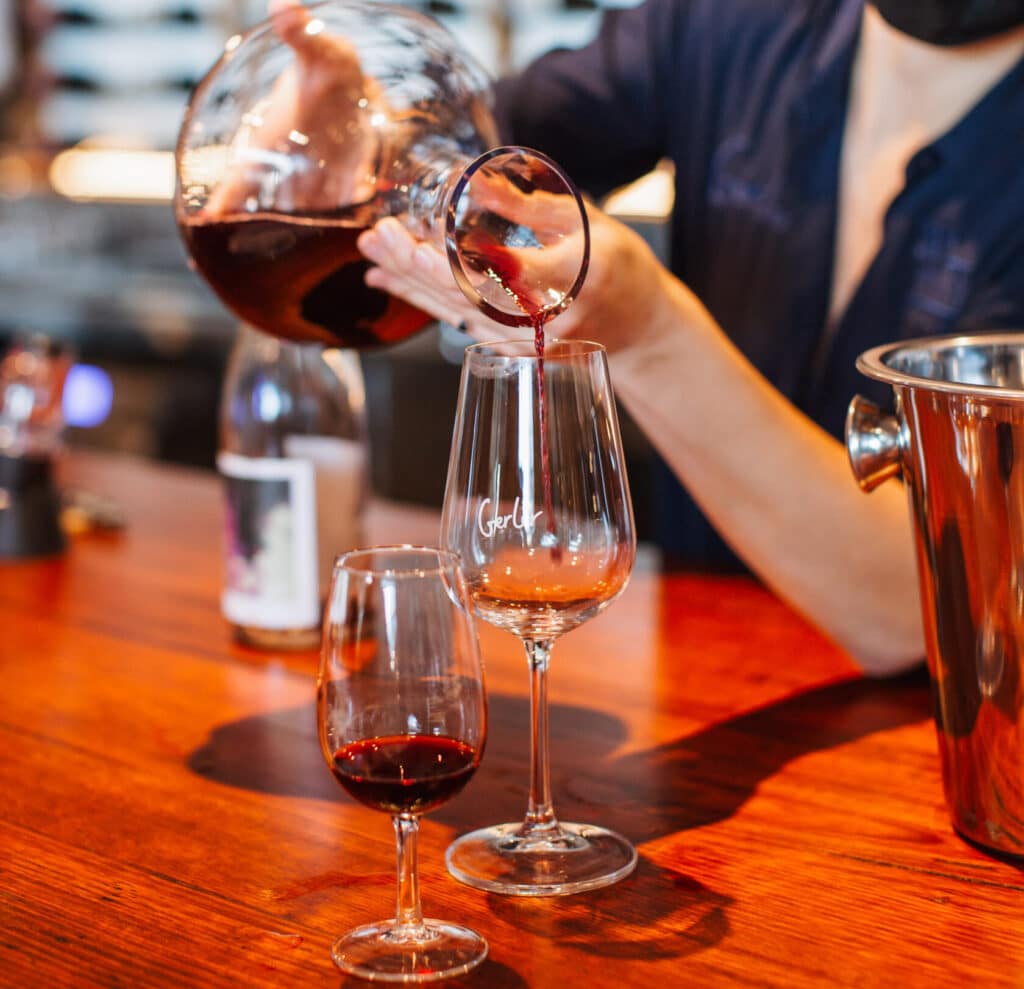 Are Micro-Wineries The Next Big Thing?
Perhaps, although it's a tough nut to crack. Nonetheless, Adam reckons he's onto a winner.
 "Overall, the business model makes sense in that, if you have access to millions of customers, why not bring the winery to the people?"
So watch this space—we might see more micro-wineries springing up in Brisbane and beyond.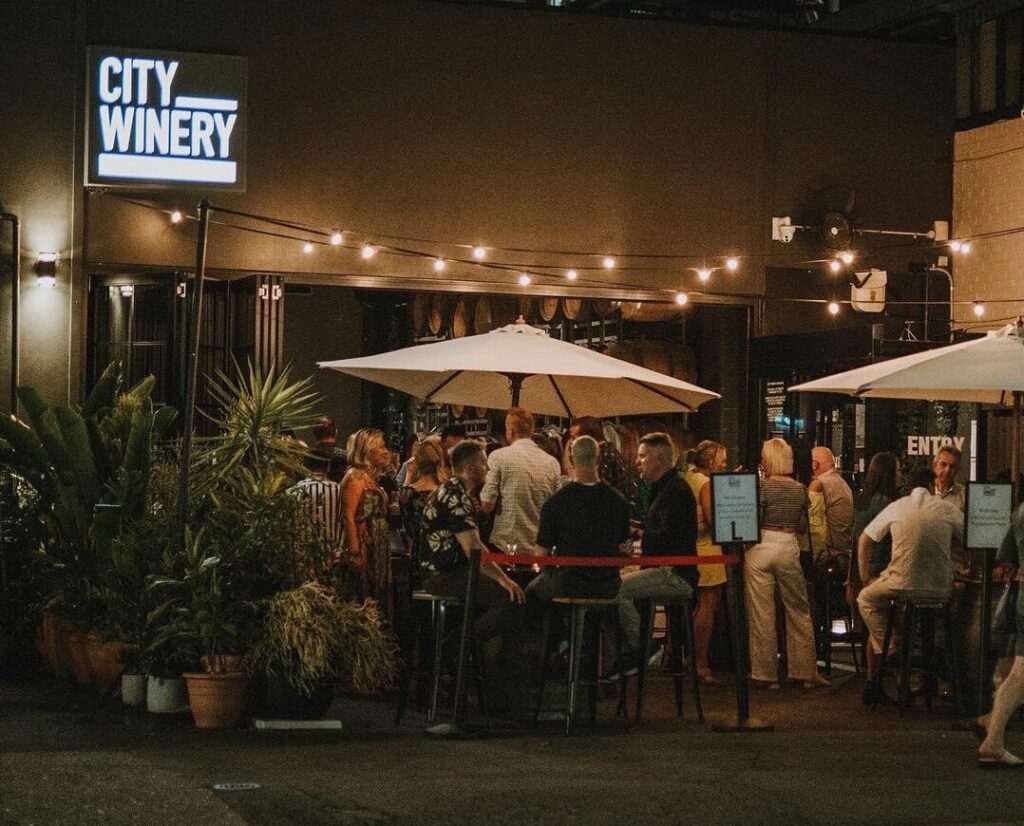 Visiting a Micro-Winery in Brisbane?
While City Winery has numerous branches throughout Brisbane, only its Eagle Street venue offers the Cellar Door experience.
If you'd like to sample the micro-winery life as part of a fun-filled food and drink tour, Kiff & Culture will swing by the joint (and other fantastic venues) on our Brisbane Artisan Food & Drink Tour.