There's no point in hosting a stock-standard shindig to incentivize your employees.
After all, the purpose of a corporate party is to boost morale and reward a job well done—a boring celebration has the opposite effect. So if your team has been crushing their KPIs, you'd best throw a jolly good knees-up they'll rave about for years to come.
Not sure where to start?
We've got you covered with these five fun corporate parties in Brisbane and beyond.
The Brisbane Artisan Food & Drink tour
Got a few foodies in your crew? Or perhaps a few team members have a penchant for a frothy brew?
Then check out our Brisbane Artisan Food & Drink tour. We bounce between some of the city's finest culinary venues and small-batch booze makers in one merrymaking afternoon. From oriental banquets to urban winery sips, this epicurean adventure will set the tastebuds alight.
Your employees (and their bellies') will thank you.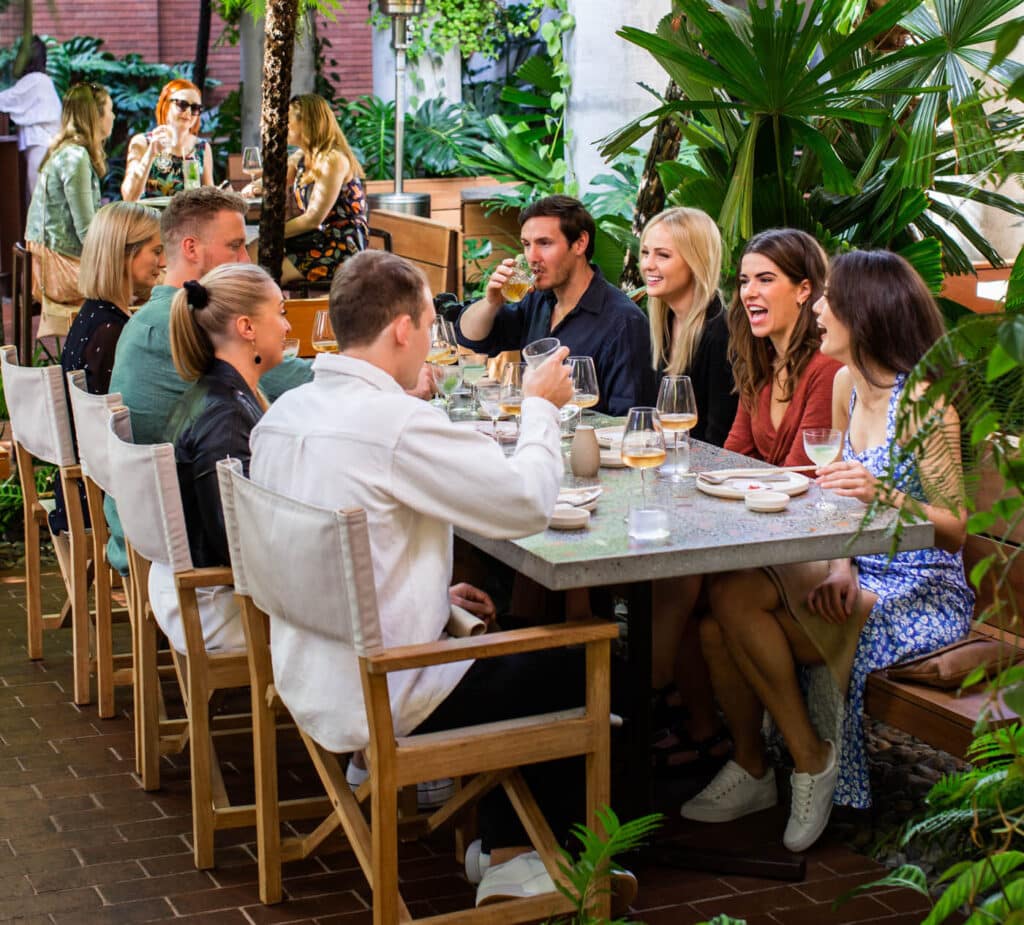 Cooking with Fire in the Vineyards
If succulent, smoky meat and sublime local wine sound like a good time, check out our Fire to Fork in the Vineyards celebration. Custom-designed for corporate groups, this decadent adventure blends culinary indulgence and team-building inter-connectivity.
Upon gathering at a scenic Tamborine Mountain vineyard, your crew will watch a coal-fired 'Cooking with Fire' demonstration. A cheese-laden wine tasting session comes next, followed by a fabulous smoked meat feast.
What better way to celebrate your team's shared success?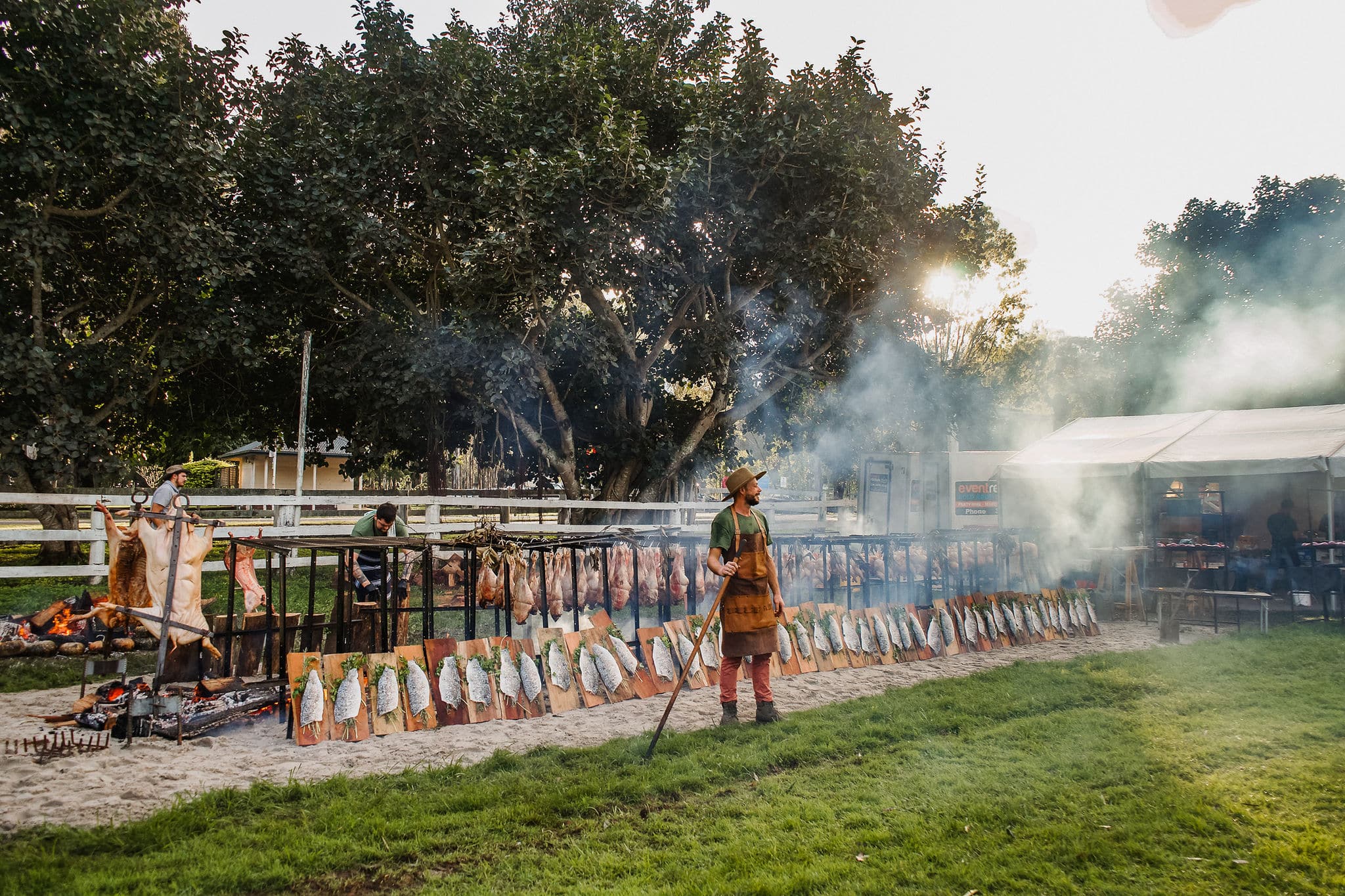 Cocktail Party in Verandah House Country Estate
High up on Tamborine Mountain, Verandah House is one of the Scenic Rim's swankiest venues. The elegant country estate is famed for its luscious lawns and sweeping hinterland views. All that immense natural splendour makes this the perfect place for a cheeky corporate cocktail party.
Instruct the team to dress a little fancy and let us take care of the transport and drinks. Of course, we can throw in some tasty nibbles and canapés too.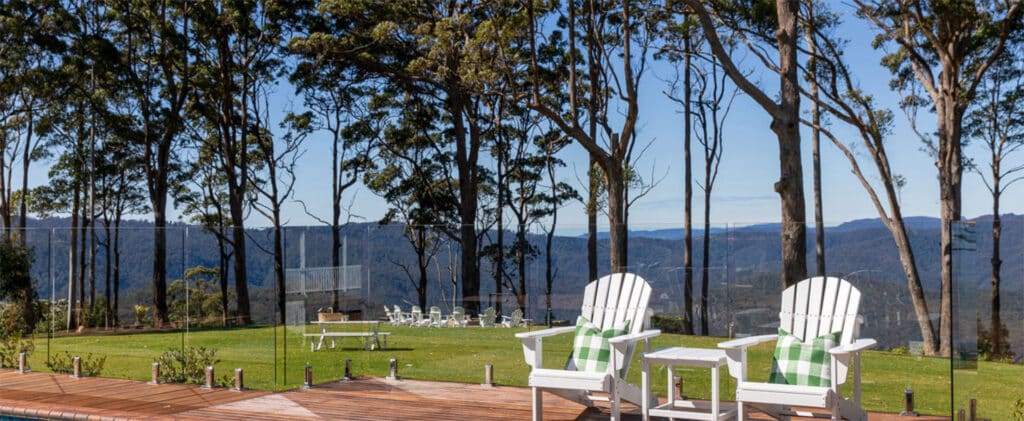 Wine Blending & Tasting at a Local Micro-Winery
No need to drive up Tamborine Mountain for a vineyard visit and wine-tasting session. With two handy locations (CBD and Fortitude Valley), City Winery brings the cellar door experience to the heart of Brisbane.
Wondering how a micro-winery works?
Expert wine-makers grab grapes from top Granite Belt vineyards to create their sublime drops in-house. After a painstaking fermentation process, your team can quaff sublime wine straight from the source.
If you'd rather a more educational experience, we've teamed up with City Winery to offer an informative wine blending course.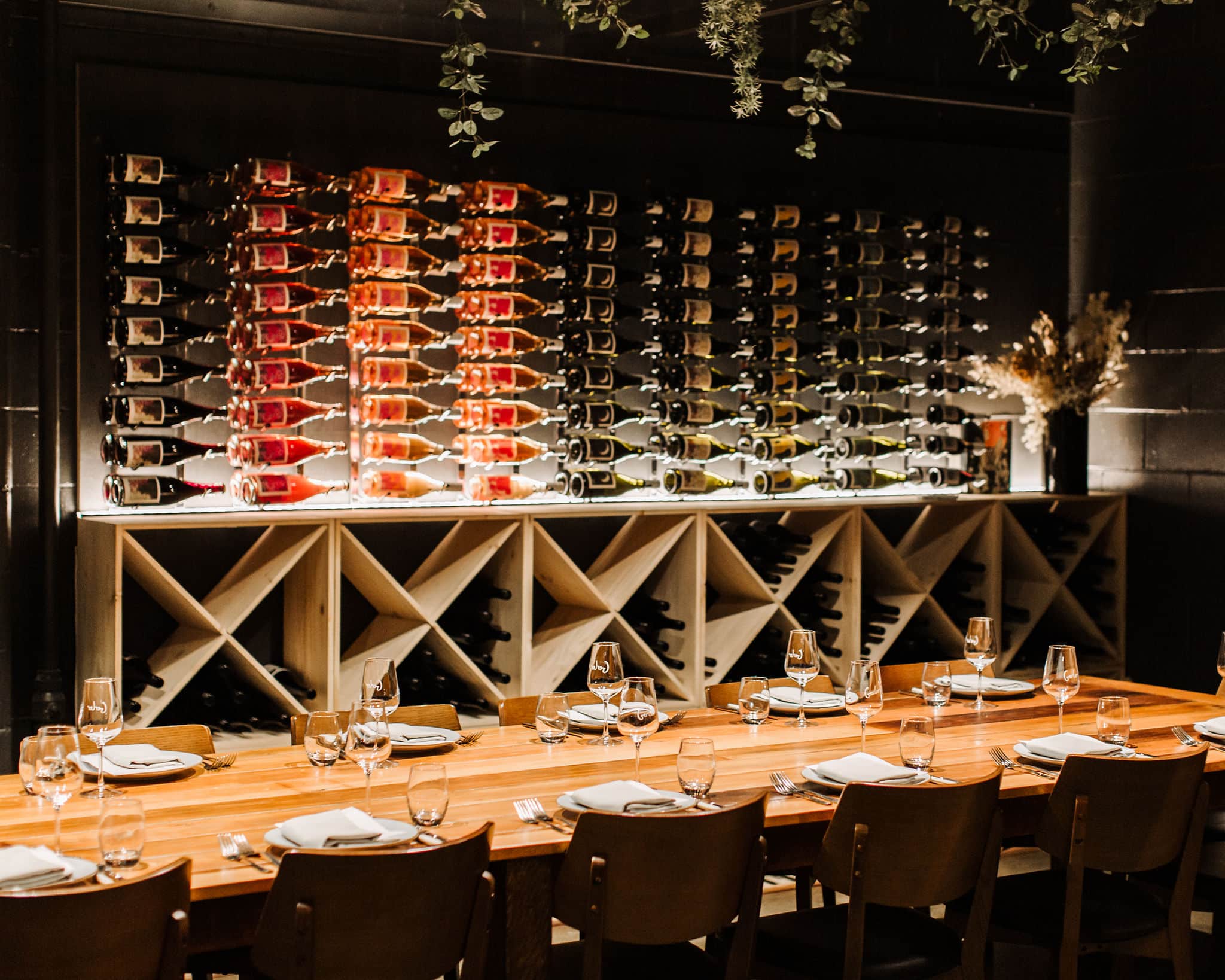 Interactive masterclass
If gin is more your thing, there are plenty of booze-distilling masterclasses around Brisbane.
Our favourite local gin-making courses take place at Granddad Jack's and Brisbane Distillery. Both well-regarded distillers let you pick your own botanicals and cover all the booze-crafting essentials. Of course, your team will get to take home the fruits of their labour as a drinkable souvenir.
Rather teach the team how to whip up a delicious cocktail? Mecca Bah in Newstead and Dutch Courage in Fortitude Valley both offer classes.
Progressive Dinner
Why eat just one dinner when you can devour three or more?
No, we're not talking about reckless overeating. The up-and-coming progressive dinner concept entails ordering a small degustation-style course at multiple restaurants. Think of it like a bar crawl for food.
The logistics can get a little tricky, so give us a shout if you need help. Most of our Brisbane foodie tours already incorporate the idea—we dish out tasty smallish portions across multiple locales.
Book Fun Corporate Parties in Brisbane with Kiff & Culture
Don't settle for a ho-hum knees-up your team will find a bore.
Book your fun corporate parties in Brisbane with Kiff & Culture. We specialise in crafting fully-bespoke business events full of tasty tucker and delicious tipples.
Contact us today to organise your next corporate get-together.