On the hunt for a top-tier gin-tasting session?
Then don't settle for any old distillery. The best gin-producing venues incorporate various elements into their tasting sessions, from expertise to food pairings and atmosphere. Here's how to differentiate an exquisite gin-tasting experience from a sub-par spirits-swilling session.
In-House Expertise
A well-versed gin-guzzling guide can provide a plethora of insightful titbits while you imbibe. From botanicals to the distillery history, your host should know the whole gin-making shebang.
A good guide can provide answers to any questions that may arise. Feel free to speak up if you're unsure about any aspect of the presentation.
Palate Education
The gin-making process is only part of the puzzle. Most spirited gin-swillers also want to educate their palates. A good guide will teach you how to recognise the dominant flavours in each gin. You should also learn which varieties work best with various garnishes and mixes.
And by the end of the session, you'll know your London Dry from Plymouth and Old Tom.
Take-Home Resources
If you're like us, you'll forget all those intriguing gin-related facts by the time you've quaffed your third glass. But that's where take-home resources shine.
The best venues hand out hardcopy resources like tasting notes and cocktail recipes. That way, you can actually retain all that interesting information for another day. Plus, tasting notes help you keep tabs on your favourite drops for future reference.
Wide Variety
A good gin-tasting session spans various varieties, from old-school classics like London Dry to contemporary creations with floral-infused flavours. A wide selection lets you appreciate the diversity of this much-loved spirit and enhance your palate education.
Our favourite Northern NSW gin-maker, Husk Distillers, has a unique colour-transforming Ink Gin.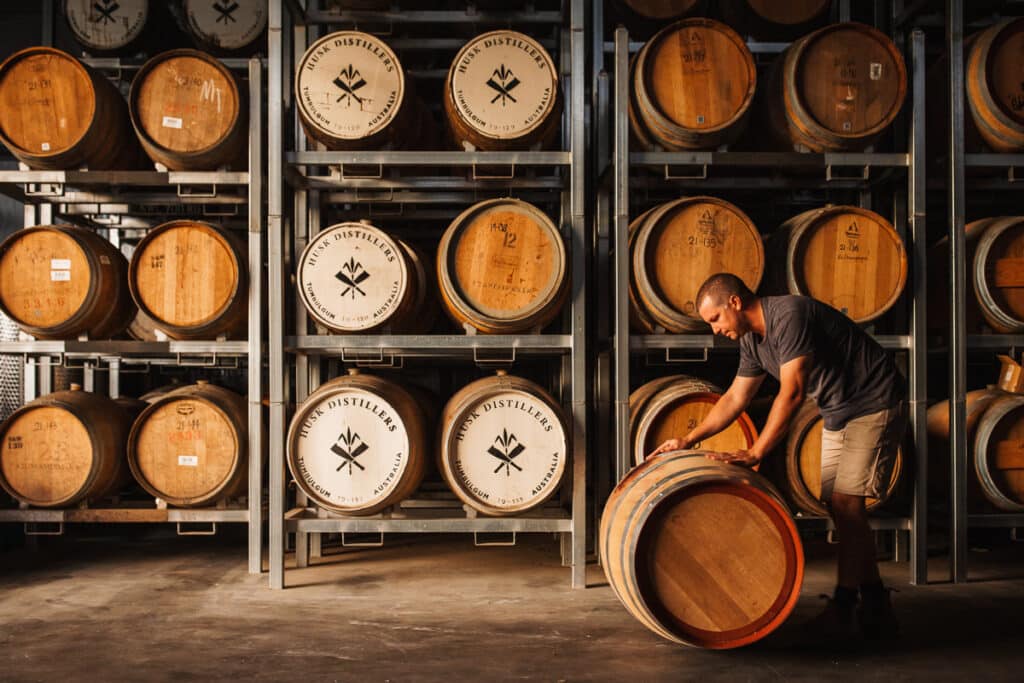 Food Pairing
While pairing food with gin isn't as common as wine, this delicious transparent spirit does enhance the flavour of certain dishes. The best gin-tasting sessions incorporate food pairings, from smoked salmon crackers to ginger prawns and spicy Indian curries.
Cleansing the palate between different sips helps you differentiate unique flavours. Top-end distillers offer water after each tasting or a neutral nibble like plain crackers.
Atmosphere
The atmosphere of your go-to gin distillery has a tangible impact on the tasting experience.
Some modern distillers boast sleek contemporary décor and airy rooms. Others, like Granddad Jacks, hark back to the antiquated eloquence of the 20s with prohibition-era interiors and smooth live tunes.
Some more serious tasting sessions and gin-making masterclasses take place in small dedicated rooms for a quieter, more learning-orientated vibe. These private little enclaves are ideal for real connoisseurs who want to hone their gin-making expertise.
Experience an Epic Gin-Tasting Session with Kiff & Culture
Keen to swill next-level gin at a hip local distillery?
Several of our Gold Coast, Brisbane, and Tweed Hinterland foodie tours stop by superb local producers. Learn the details behind the production process and educate your palate as you imbibe the good stuff with us. Mouthwatering gourmet nosh also comes part of every tour.